It's been one year since it was announced that Vanessa Hudgens would be joining Fox television's "Grease: Live," and the show seems to be on schedule as the airing date approaches.
In the meantime, Vanessa was spotted leisurely grabbing a healthy breakfast before hitting the studio for rehearsals.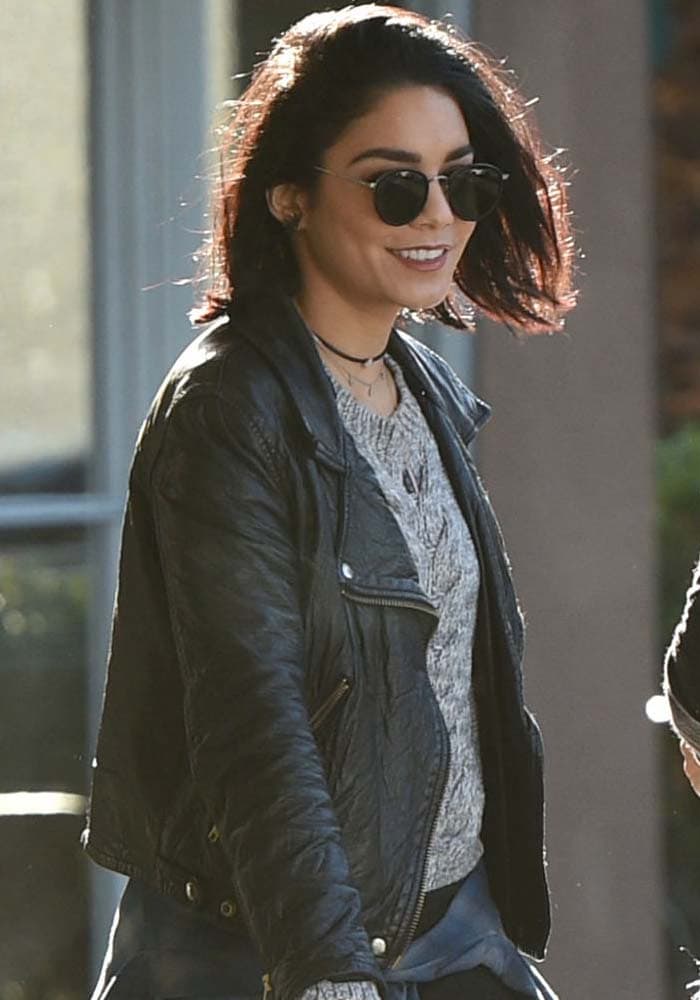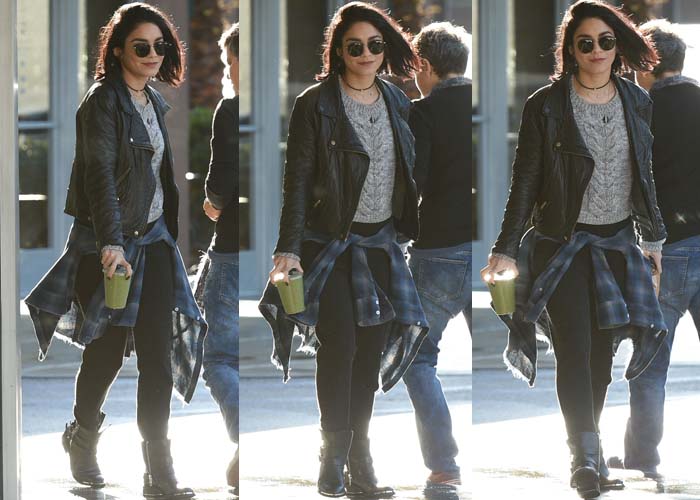 Vanessa was spotted in black jeans with a buttondown shirt tied around her waist. She also wore a gray sweater under a leather jacket. The 27-year-old complemented her leather look with the Dolce Vita "Zachary" moto booties.
We're not sure if it's because Vanessa is doing "Grease: Live," but her leather look is pretty strong lately. Check out another video of her decked out in leather while dancing with co-star Keke Palmer.
Vanessa Hudgens gets take out before heading to the studio in Los Angeles on January 7, 2016
Vanessa will be playing Betty Rizzo opposite Julianne Hough, who landed the Sandy Olsson part. Any chance we'll be seeing Zac Efron in this, too? Maybe it's time to resurrect "High School Musical?" No?
Grab Vanessa's moto booties (which are coincidentally named after her famous ex) over at Amazon, Zappos, and Shopbop.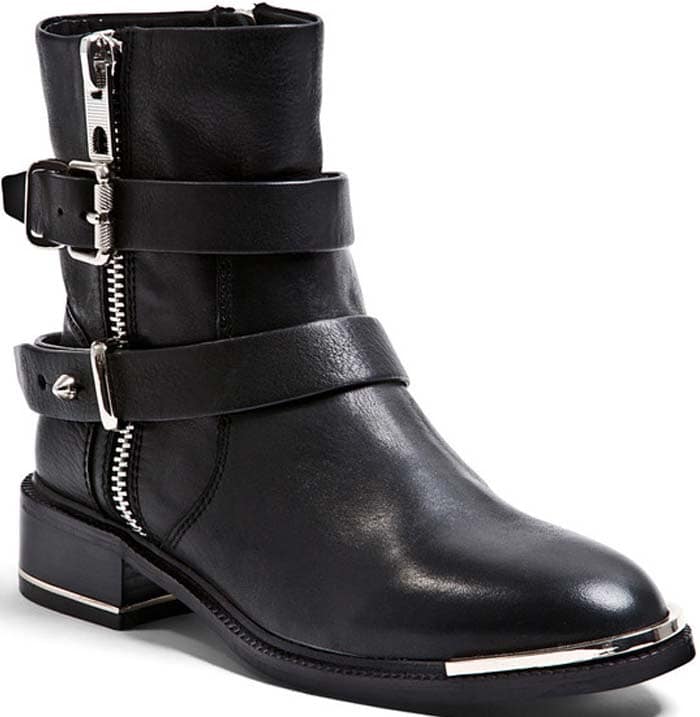 Dolce Vita "Zachary" Moto Booties, $162.00 – $270.00 at Amazon, Zappos, and Shopbop
Credit: WENN