How about a little showdown of some former Disney darlings?
We spotted 'High School Musical' co-stars Vanessa Hudgens and Ashley Tisdale heading to their yoga classes yesterday and thought it would be interesting to compare their pre-workout gear seeing how the two generally like to do things together (buy the same sweater, shop together, etc.). Ashley wore the usual leggings and tank and capped off her outfit with some Nike trainers and a leather jacket.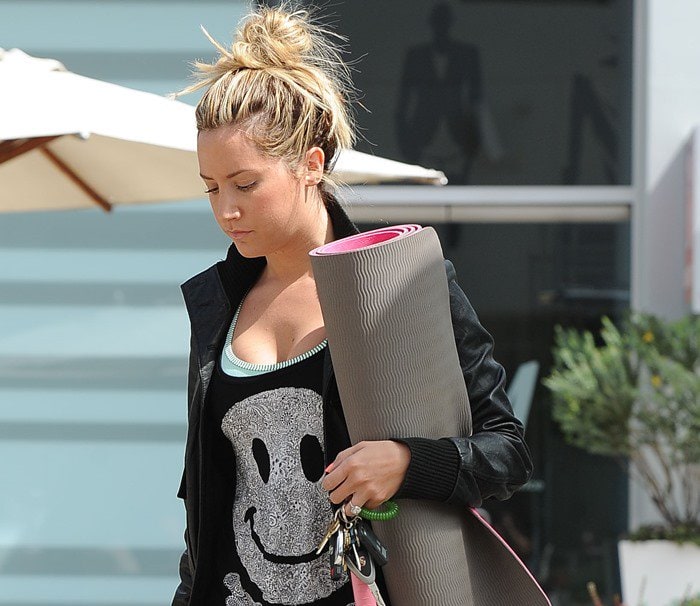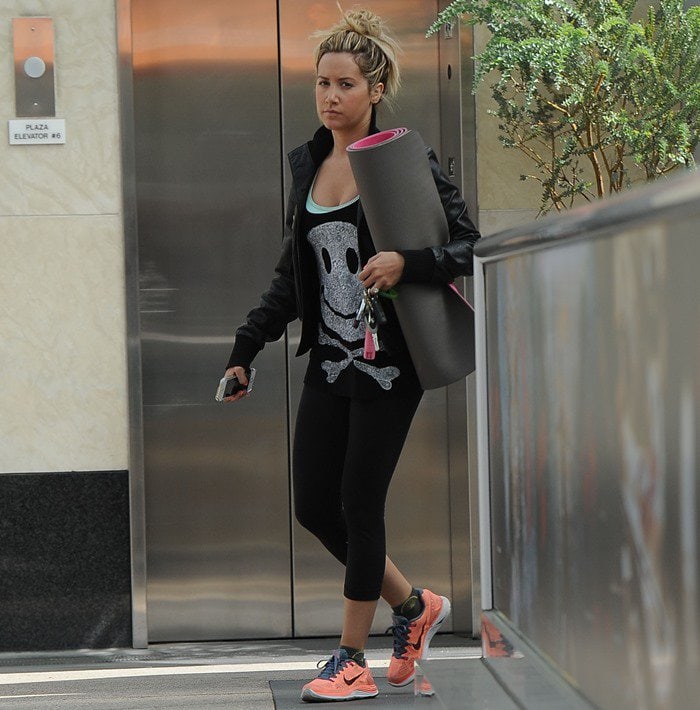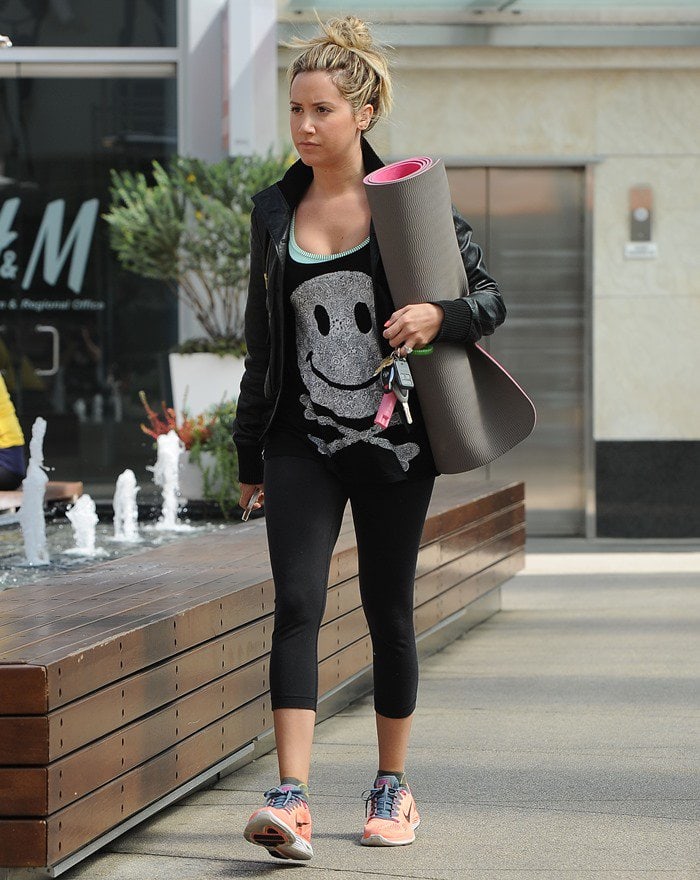 Ashley Tisdale keeping it classic but edgy with Nike trainers and a leather jacket for a yoga class in Los Angeles on March 20, 2014
Nessa, on the other hand, stayed true to her bohemian inclinations by wearing fringed knee-high wedge boots with her sexy shorts and long-sleeved sweater. It was an unexpected pairing, but she looked pretty hot in the mix.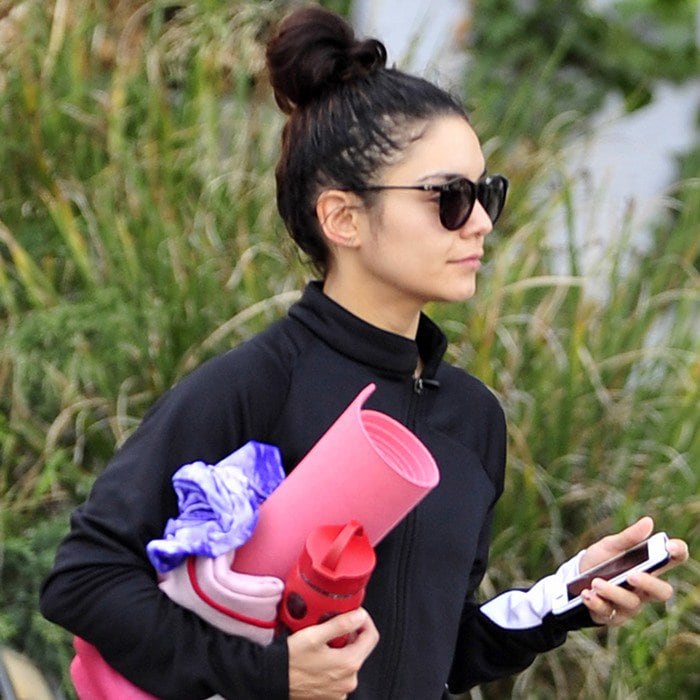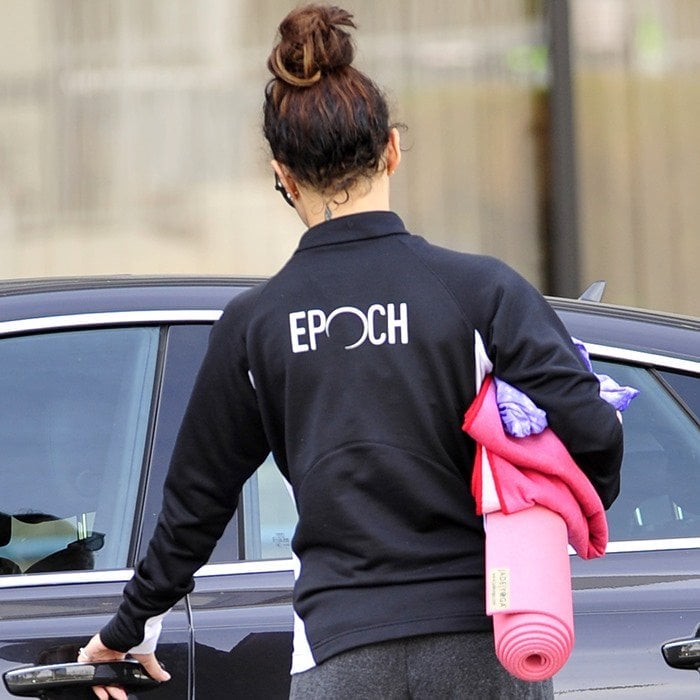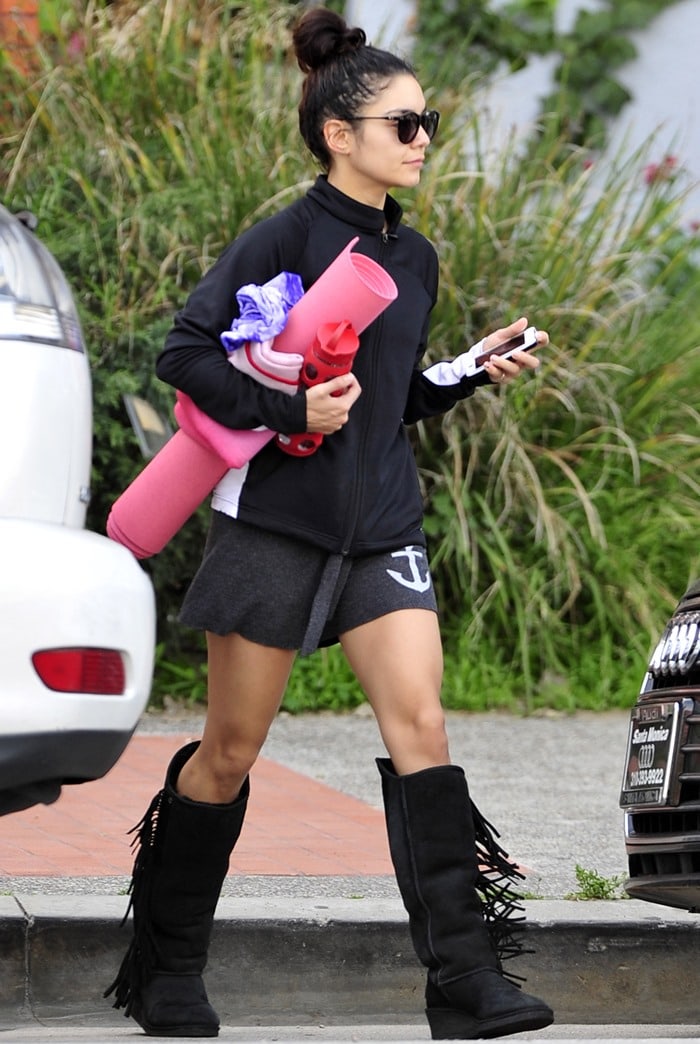 Vanessa Hudgens wearing fringed boots with her yoga outfit as she heads to class in Los Angeles on March 20, 2014
Of course, the obvious question now is: who looks hotter in her pre-yoga uniform, Ashley or Vanessa? Or better yet, which outfit would you likely wear if you were on your way to a yoga class?
We're leaning toward Ashley's look. It's sexy but very appropriate. However, Vanessa's fringe boots are quite hard to ignore. They stand out like a neon sign. Do you like her shoes? We actually have yet to ID the pair. We think it's from UGG Australia because of the name plates on the back of the boots, but we still need to confirm that bit of information.
For anyone interested in Ashley's Nike trainers, those are the "LunarGlide 5." They are great for running and offer a secure fit with Flywire technology. Also, the insoles are equipped with Lunarlon cushioning for maximum comfort (and they're removable, too!).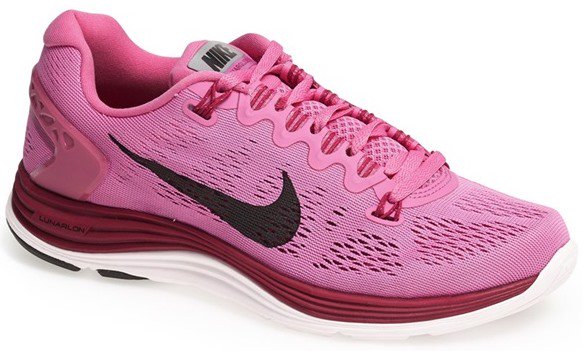 Nike 'LunarGlide 5' Running Shoe, $110 at Amazon

Credit: WENN