Vanessa Hudgens has been quite busy promoting her new movie, 'Journey 2'.
Just last week, she was spotted in France for a premiere. What she wore that day was a little questionable though. The brunette cutie channeled old Hollywood by donning a champagne colored tea length strapless number complete with side swept wavy locks. The culmination of her outfit – skin tone nylon stockings paired with pointy metallic pumps.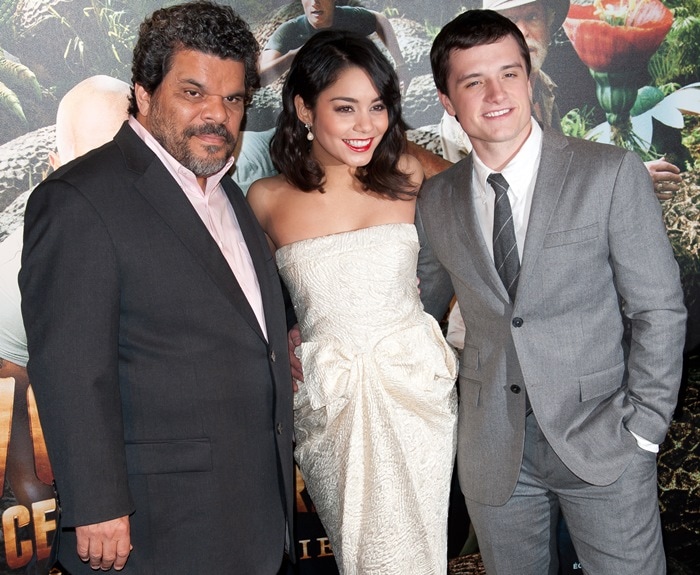 Luis Guzman, Vanessa Hudgens and Josh Hutcherson attend the premiere of 'Journey 2' in Paris on February 12, 2012
Vanessa Hudgens in nylon stockings and a champagne colored tea length strapless dress

Now here's the question for you, do you think the combination (of skin tone stockings + gold metallic pumps) looks good? Or should she have done away with those nylons? Or perhaps worn black pumps with those stockings instead? What do you think ladies?
By the way, Vanessa's gold pointy shoes are actually from Giuseppe Zanotti. I couldn't find the exact same style online, but here are some other new arrivals that we found at Zappos and Saks Fifth Avenue.
Embellished Giuseppe Zanotti Pumps, $1,795 at Zappos and Saks Fifth Avenue
So anyway, back to that question. What do you think of Vanessa in stockings and metallic pumps? Think the combo works? Do you think she looks perfect as is?
Credit: WENN