Walking in heels is an art form. It can take years to master it. Wondering if it's worth the pain? Read on for more…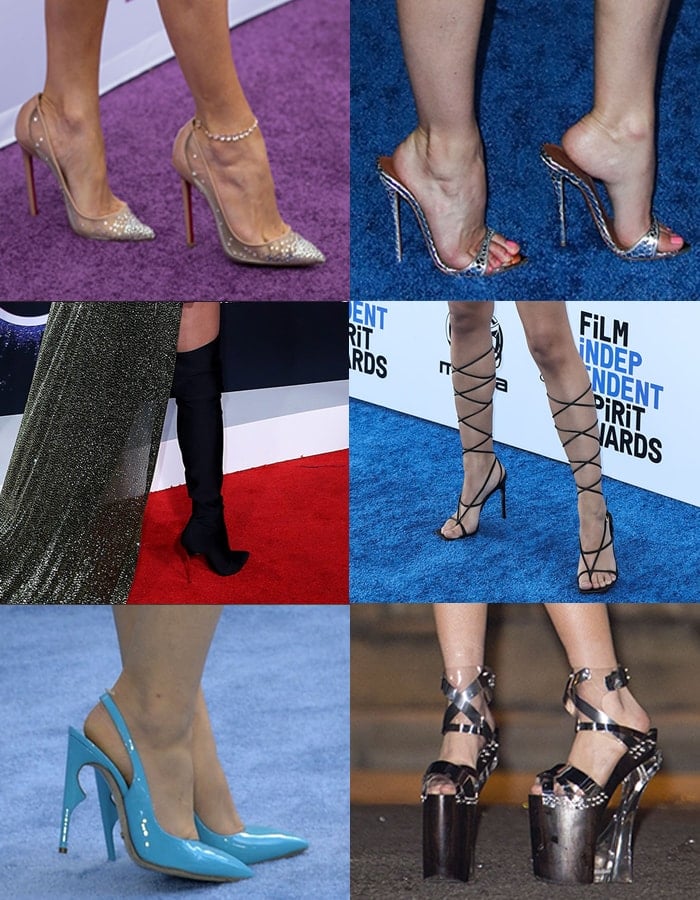 Celebrities wearing a variety of high heel shoes to increase their attractiveness (Credit: WENN)
Christian Louboutin, the man behind the famous red sole, is a believer that beauty means pain. He once famously said that "it is not my job to create something comfortable…comfort is not my focus."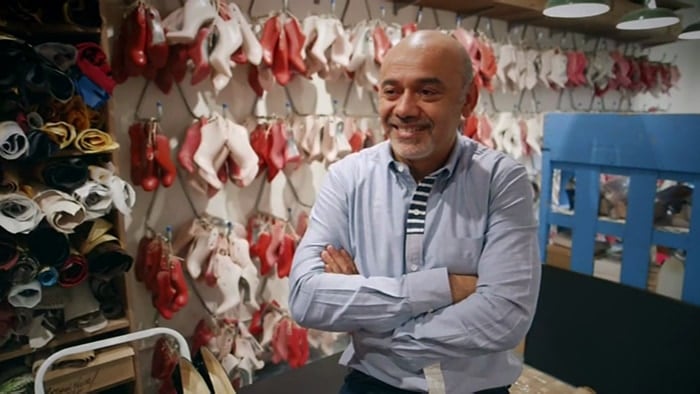 Christian Louboutin, the founder of the eponymous luxury footwear label, believes that beauty comes with pain (Credit: WENN)
So – if they're so painful, what makes them attractive to women? Why do they spend days (and nights) in discomfort? Is it for the feeling of power that comes with strutting in a pair of heels? Or maybe it's simply to add a few inches to their petite length.
If you've been wondering how to walk in heels and why they hurt, we'll tell you everything you need to know.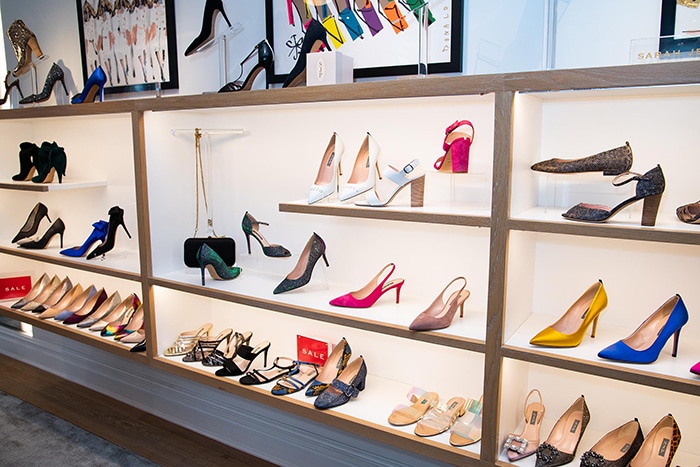 Sarah Jessica Parker's eponymous footwear collection (Credit: WENN)
Different views…
Some women view heels as a source of oppression, as something designed for the male gaze.
High heels bring forth two different images to mind. One is of the polished, professional woman. The female politician standing tall in front of a lecture in a pair of classic suede court shoes.
Vice President Kamala Harris and former First Lady Melania Trump in heeled pumps (Credit: WENN)
The other is a woman stumbling along a cobbled pavement after a night out, one friend on each arm as they try to stay on their feet.
For some women, they are a pair of their everyday workwear. For others, it's an essential part of their party outfits. If you ever step into a nightclub, you'll spot almost every woman wearing a different pair of high heels.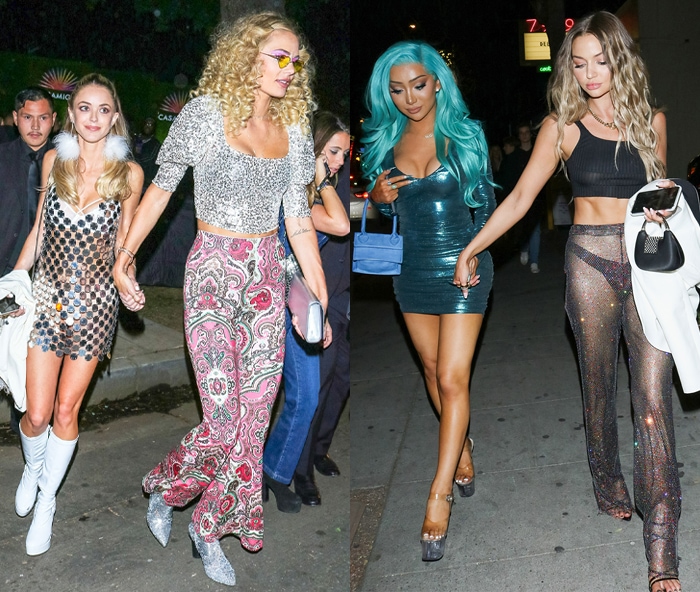 Celebrities in high heels at Los Angeles nightclubs (Credit: WENN)
Some people view high heels as a sex symbol. Christian Louboutin once said, "the stiletto is a feminine weapon that men just don't have," adding that, "Men are like bulls. They cannot resist the red sole."
For years, we viewed Louboutin shoes as both a status symbol and a sex symbol.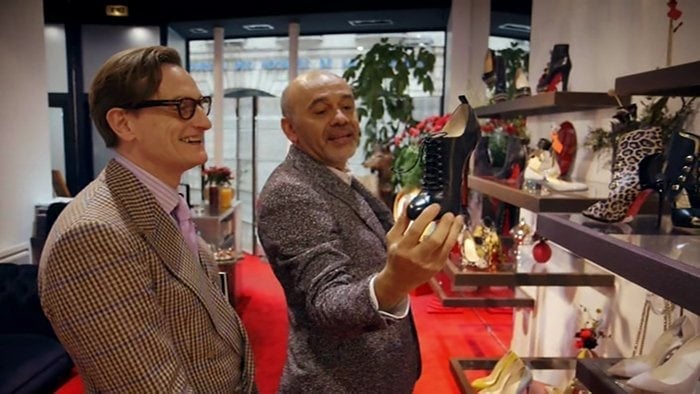 Christian Louboutin once said that a stiletto is a feminine weapon (Credit: WENN)
Heels are as unique as the women who wear them. You can add everything from spikes to Swarovski crystals to create your perfect pair of stilettos.
No two high heels are the same. One can be provocative and seductive, while the other is understated and sophisticated.

Christian Louboutin high-heeled shoes with signature red bottom soles
The History Behind Heels
You might not expect it, but heels began as a shoe for men. The first pair of high heels that we would recognize today was made in the 17th century. During the 1670s, the men in Louis XIV's court wore high heels.
This period is when high heels first became a status symbol, as only those in favor with the king could wear red heels. Louis XIV wore high heels to make him appear taller than his five-foot-four frame. Even back then it was evident that heels were designed for fashion and not function.
At an exhibition called Shoes: Anatomy, Identity, Magic at The Museum at the Fashion Institute of Technology, the museum's director and co-curator of the exhibition, Valerie Steele, mentions that heels were first invented in Persia in the 10th century.
"Wealthy men wore them to give them additional height, and when they rode on horseback, the heels clicked into the stirrups," says Steele. "But when Persian royalty traveled to the French courts in the 17th century, they brought the trend with them, and soon heels were widespread among men in European courts."
Steele also adds, "Heels have always been a status symbol because they reflect that the wearer doesn't need to perform hard labor or walk where they need to go."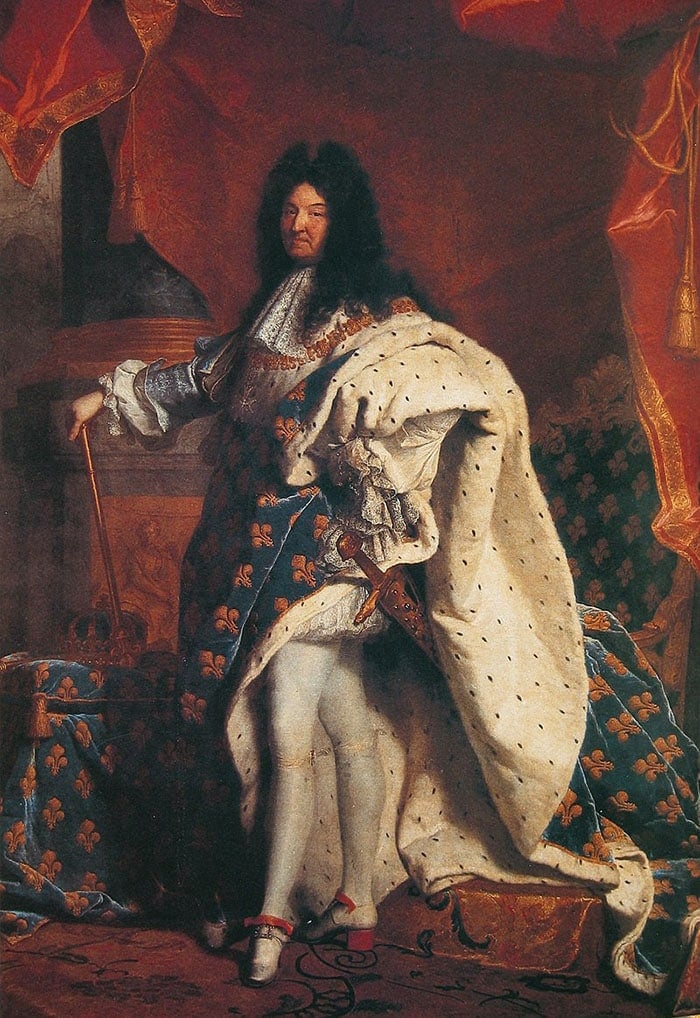 Louis XIV was a fan of red heels and wore them to look taller and to show his status
Wealthy women in courts began wearing heels to achieve social benefits. "The heels changed a woman's silhouette, which some men found alluring, so they became associated with women's sexuality," Steele says.
This is why men went back to flat, practical shoes and women continued to wear heels.
Today, women still wear heels even though they are uncomfortable because they feel empowered no matter the situation. Some women feel more empowered in the boardroom in a pair of pumps, and some out on a date in a pair of stilettos.
5 Reasons Women Wear Heels
The Spine Health Institute reports that 72 percent of women will wear high heels in their lifetime despite the throbbing, numbing pain they can cause after a night out. So why do women put up with the pain?
1. High Heels Can Change the Way a Woman Looks and Acts
In an experiment done by psychologist Paul Morris and his colleagues, it was proven that high heels change a woman's gait. There is an increased rotation and tilt of a woman's hips, and her stride is reduced.
Put simply – when a woman wears heels, she struts. This strut, which makes a woman sway her hips more, is the epitome of being ladylike and womanly.
2. Heels Instantly Make You Look Better
No woman has ever worn a pair of heels and slouched while wearing them. Instead, you'll see a woman standing tall, shoulders back, chest up, and a determined look on her face. They enhance calves, bum, and posture instantly.
Wearing high heels makes women more attractive, powerful, and persuasive (Credit: LightField Studios / Shutterstock)
3. Men React More Quickly
Other experiments by researcher and professor Nicolas Gueguen done about heels also proved that men were much quicker to react and interact with women in heels compared to women in flats. And who doesn't like to feel the look of heads turning when you walk past?
4. Women in Heels Are More Persuasive
In similar experiments by Gueguen, women in high heels were also more persuasive when wearing high heels. Maybe not so much because their persuasion skills were better, but men reacted better to the persuasion.
5. Heels Make You Feel Powerful
This is mainly because of the height difference. It instantly ensures that you are able to look down on people (depending on your length), and height has always been synonymous with power.
No other style of shoes holds the same power. The high heel is in a league of its own. They are, and always have been, a symbol of power and status. When women started wearing heels, they became a symbol of sexuality and femininity.
Now that you know the "why" behind wearing heels – grab your favorite pair from your closet and be ready to practice your best Carrie Bradshaw walk.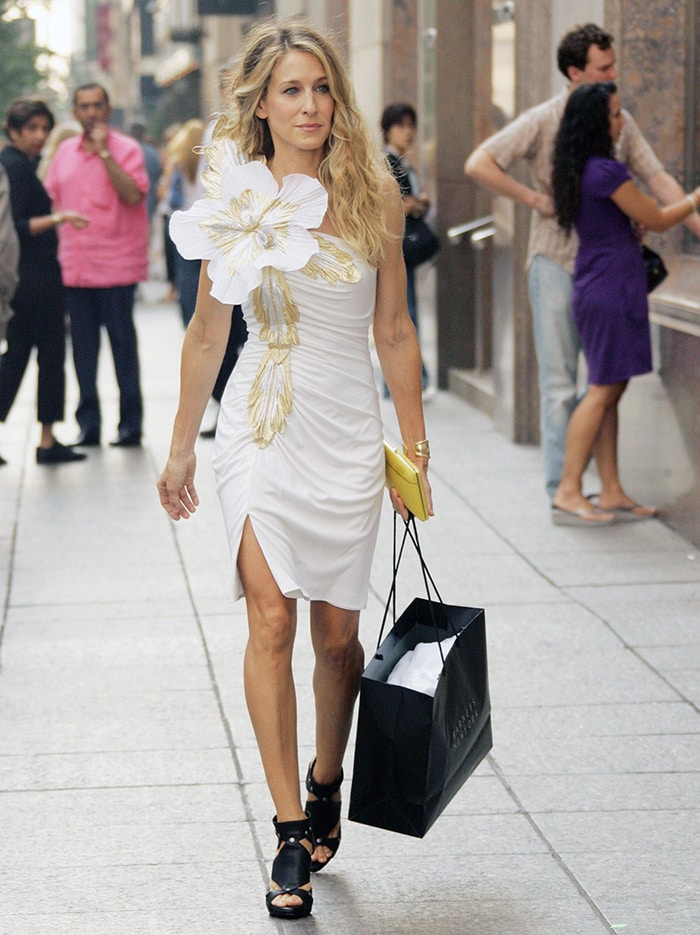 Sarah Jessica Parker as her shoe-loving Sex and the City character Carrie Bradshaw in 2007 (Credit: WENN)