Walking in heels is an art form. It can take you years to master it. You might be wondering if it is worth the pain.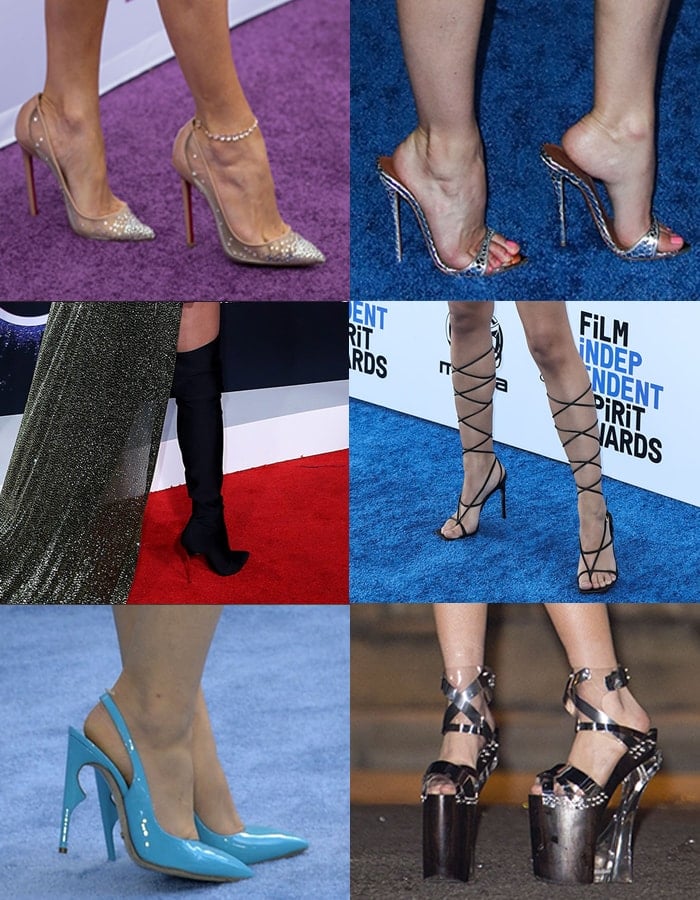 Celebrities wearing a variety of high heel silhouettes
Christian Louboutin, the man behind the famous red sole, is a believer that beauty means pain. He once famously said that "it is not my job to create something comfortable…comfort is not my focus."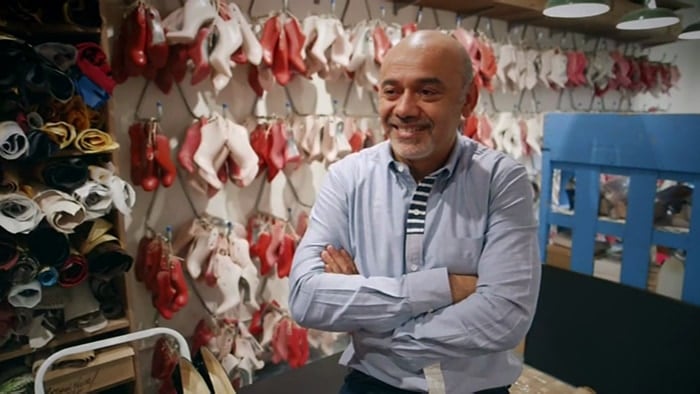 Christian Louboutin, the founder of the eponymous luxury footwear label, believes that beauty comes with pain
If you've been wondering how to walk in heels, and why they hurt, this article tells you everything you need to know.
Grab your favorite pair of heels from your closet and be ready to practice your best Carrie Bradshaw walk.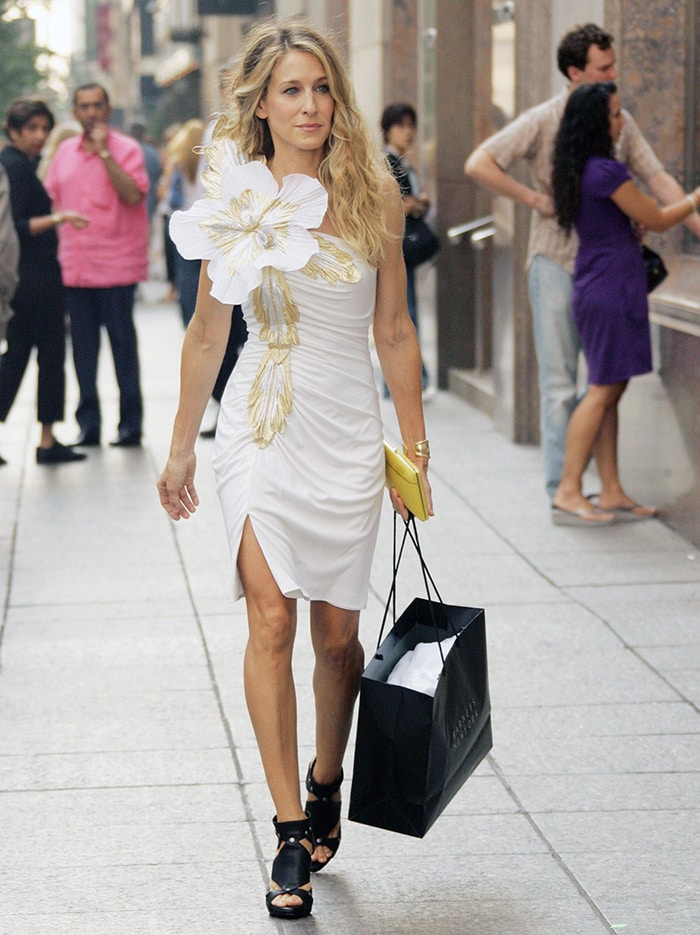 Sarah Jessica Parker as her shoe-loving Sex and the City character Carrie Bradshaw in 2007
However, have you ever wondered why women walk in high heels? If they're so painful, what makes them attractive to women?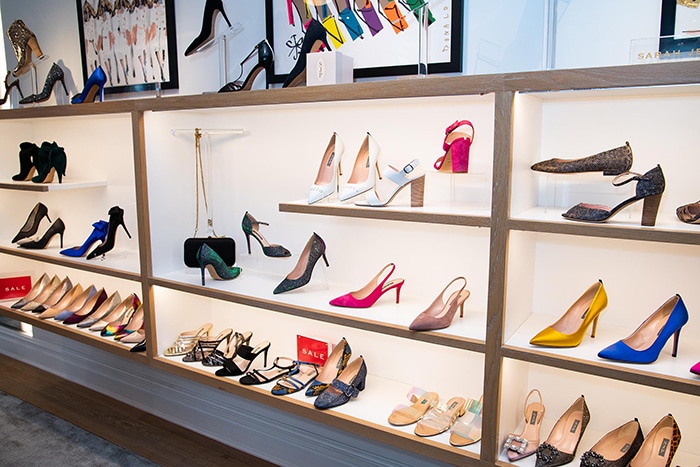 Sarah Jessica Parker's eponymous footwear collection
Some women view heels as a source of oppression, as something designed for the male gaze.
High heels bring forth two different images to mind. One is of the polished, professional woman. The female politician standing tall in front of a lecture in a pair of classic suede court shoes.
Vice President Kamala Harris and former First Lady Melania Trump in heeled pumps
The other is of a woman stumbling along a cobbled pavement after a night out, one friend on each arm as they try to stay on their feet.
For some women, they are a pair of their everyday workwear. For others, it's an essential part of their party outfits. If you ever step into a nightclub, you'll spot almost every woman wearing a different pair of high heels.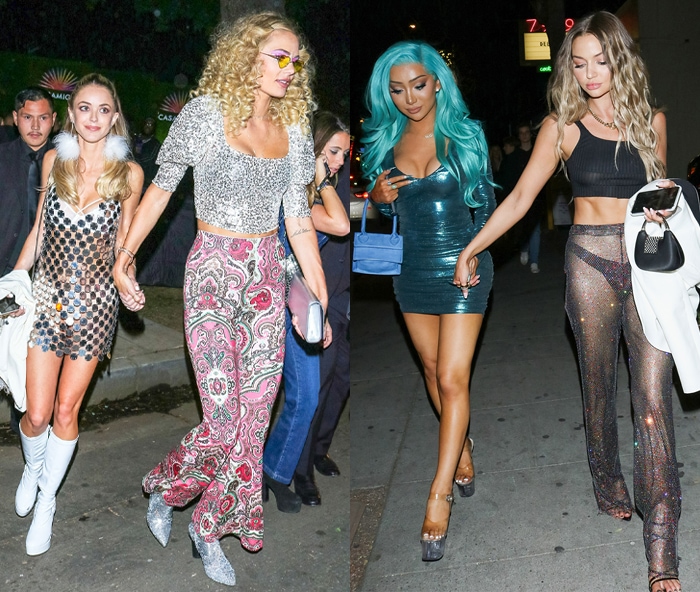 Celebrities in high heels at Los Angeles nightclubs
Some people view high heels as a sex symbol. Christian Louboutin once said, "the stiletto is a feminine weapon", adding that "men are like bulls, they cannot resist the red sole". For years, we viewed Louboutin shoes as both a status symbol and a sex symbol.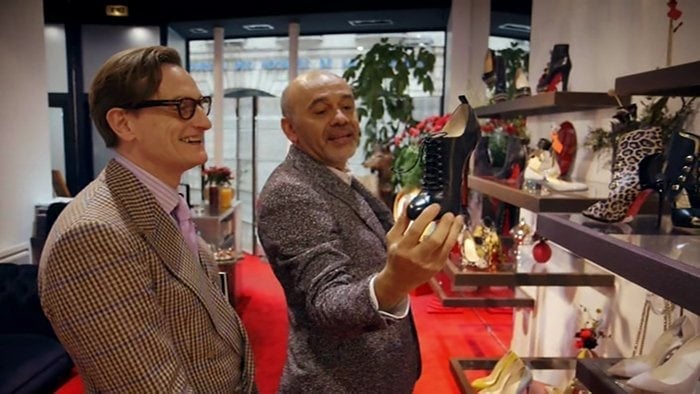 Christian Louboutin once said that a stiletto is a feminine weapon
Heels are as unique as the women who wear them. You can add everything from spikes to Swarovski crystals to create your perfect pair of stilettos.
No two high heels are the same. One can be provocative and seductive, while the other is understated and sophisticated.

Christian Louboutin high-heeled shoes with signature red bottom soles
You might not expect it, but heels began as a shoe for men. The first pair of high heels, that would recognize today, was made in the 17th century. During the 1670s, the men in Louis XIV's court wore high heels.
This period is when high heels first became a status symbol, as only those in favor with the king could wear red heels. Louis XIV wore high heels to make him appear taller than his five-foot-four frame.
Before Louis XIV was wearing his high heels, Persian soldiers in the 15th century were wearing a similar style of heel shoes to help them stay secure in the stirrups of their saddles.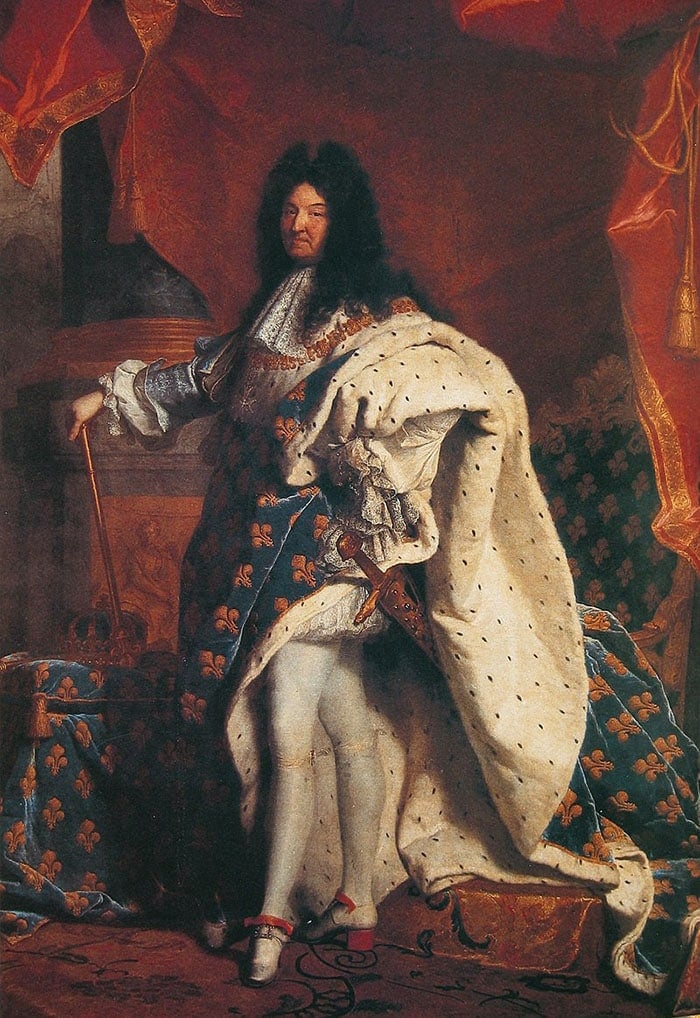 A portrait of Louis XIV in heels as a symbol of status
Today, high heels are the most feminine shoe on the market. Women wear them because they feel empowered. Whether that is on a date or in the boardroom.
High heels can change the way a woman looks and acts. No other style of shoe holds the same power. The high heel is in a league of its own.
While you'll find the occasional man wearing them, they're a symbol of power, status, sexuality, and femininity. So, why do they come with a high pain threshold?
Credit: Anthony Dixon / Avalon / Apega / Brian To / Instar / WENN