We never thought we'd see the day when acne and Wonderland star Kate Bosworth were mentioned in the same sentence, but for some strange reason, Kate appeared on the red carpet to promote — you guessed it — an acne gel.
In June 2016, the flawless Blue Crush actress graced the launch of Aczone in New York after paying close attention to her skin, of course.
Kate Bosworth center parts her hair for the Aczone launch on June 3, 2016, in New York City (Credit: TNYF / WENN)
13 years earlier, she starred as Dawn Schiller, the girlfriend of Val Kilmer as John Holmes, in James Cox's 2003 American crime drama film Wonderland.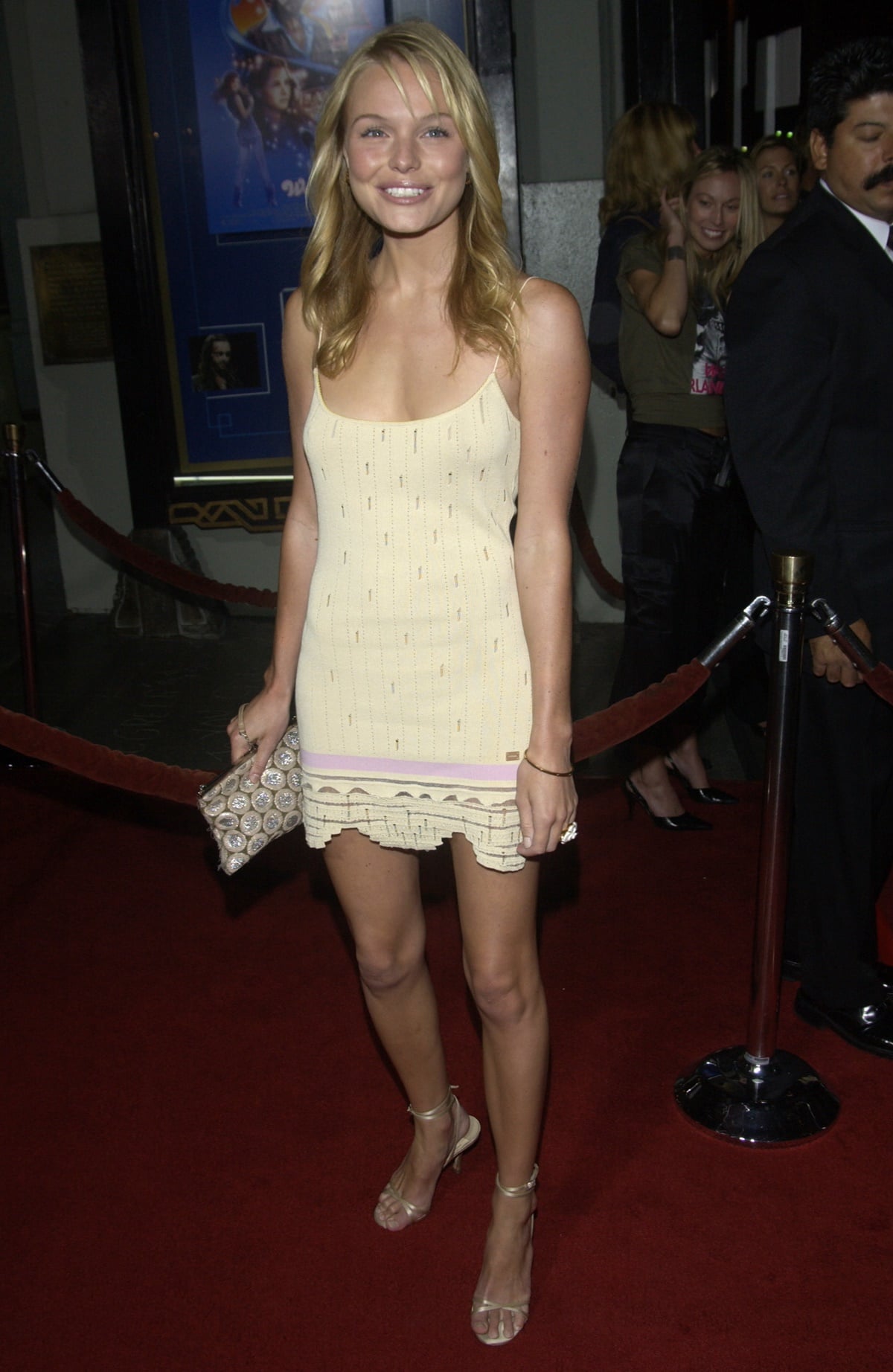 Kate Bosworth flaunts her legs at the "Wonderland" Hollywood Premiere at Grauman's Chinese Theater in Hollywood, California, on September 24, 2003 (Credit: Featureflash Photo Agency / Shutterstock)
Based on the true story of the 1981 Wonderland Avenue murders, the film tells the story of four people who were brutally murdered in a drug-related crime at 8763 Wonderland Avenue in the Laurel Canyon neighborhood of Los Angeles.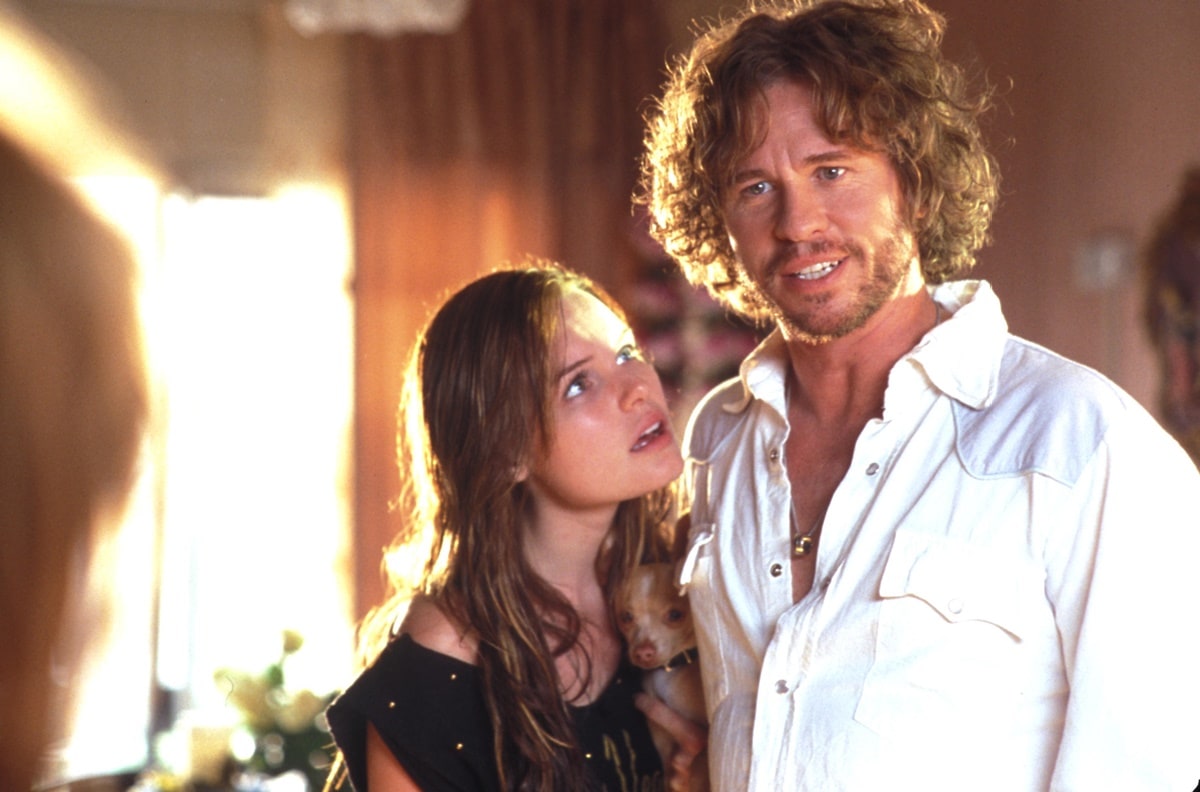 Val Kilmer as John Holmes and Kate Bosworth as Dawn Schiller in the 2003 American crime drama film Wonderland (Credit: Lionsgate)
When Wonderland was released at the Toronto Film Festival on September 8, 2003, Kate Bosworth was 20 years old.
Val Kilmer and Kate Bosworth have a significant age difference, as Kilmer is older than Bosworth by over 20 years. He was born on December 31, 1959, which means that he was 43 years old when Wonderland was released in 2003.
The real Dawn Schiller was fifteen years old in 1976 when she met thirty-two-year-old porn star, John Holmes. Born on August 8, 1944, Holmes was 37 years old when the Wonderland murders took place in 1981. Dawn Schiller was born on February 28, 1963, and was 18 years old at the time of the murders.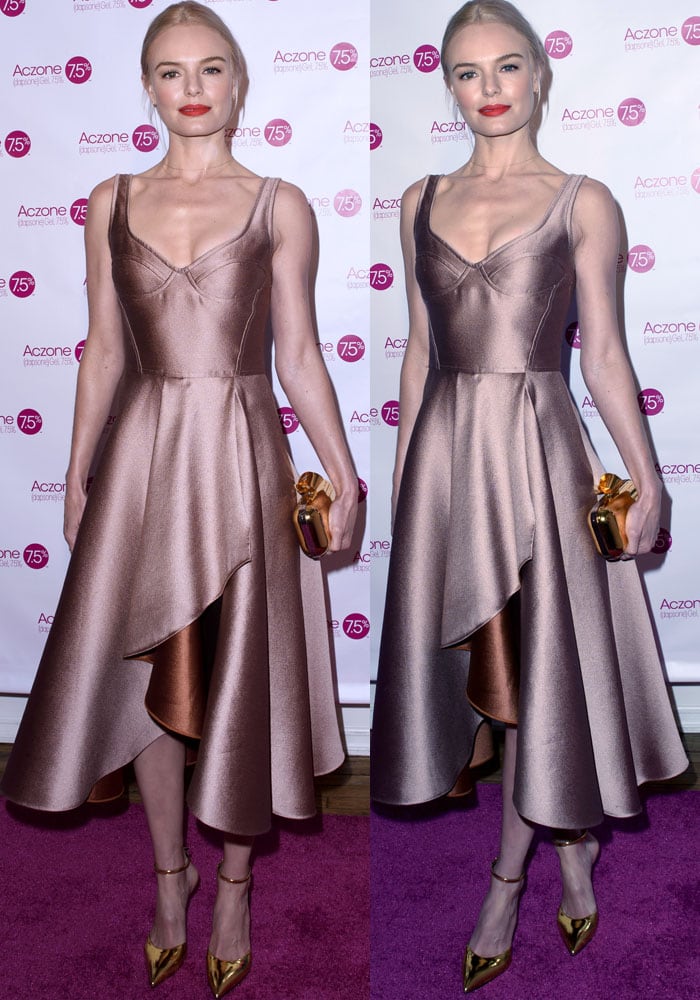 Kate Bosworth wears a dreamy silk Jason Wu dress on the purple carpet (Credit: TNYF / WENN)
At the launch of Aczone Gel, 7.5% in New York City, Kate stepped out in front of the cameras wearing an updated Audrey Hepburn look.
The then-33-year-old actress wore a dreamy silk dress by Jason Wu, which featured a corset-like bust and romantic draping at the bottom.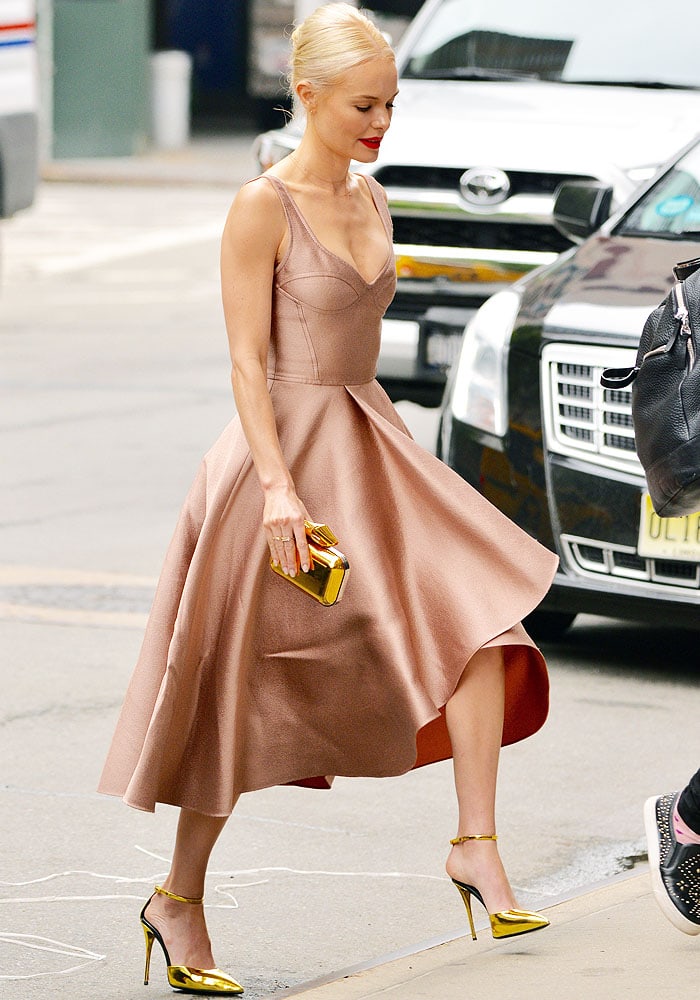 Kate Bosworth looks romantic in a fluttery rose gold Jason Wu dress (Credit: TNYF / WENN)
Kate matched the dress with a pair of gold pointed-toe pumps from a Giuseppe Zanotti 2014 collection.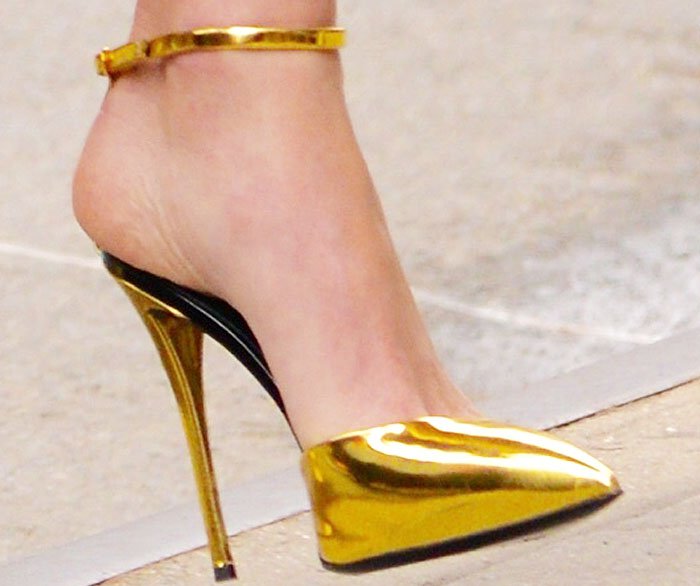 Kate Bosworth's feet in gold Giuseppe Zanotti stilettos (Credit: TNYF / WENN)
To our knowledge, Kate's skin has always been flawless, which probably makes her the perfect ambassador for any skincare line.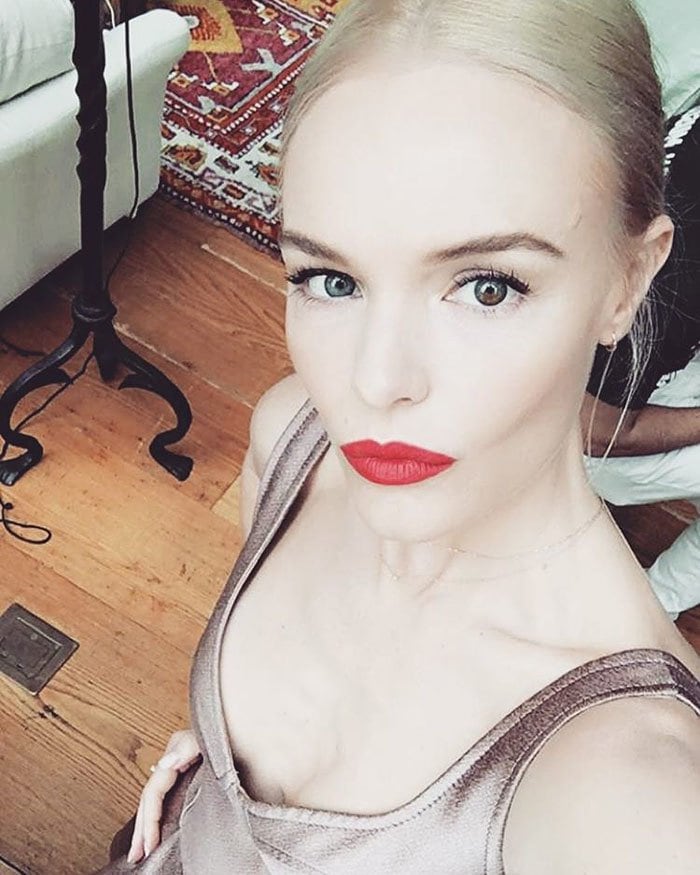 Kate Bosworth takes a selfie before the event to show off her smooth, glowing skin (Credit: Kate Bosworth's Instagram)
Still, the actress went the extra mile to make sure her makeup artist got every blemish perfectly concealed.
Makeup artist Mario Dedivanovic makes sure to cover the tiniest of blemishes before Kate's acne promotion stint (Credit: Kate Bosworth's Instagram)
Kate's exact gold metallic sandals are no longer available (they are from 2014, after all), but you can check out similar Giuseppe Zanotti pumps at Farfetch.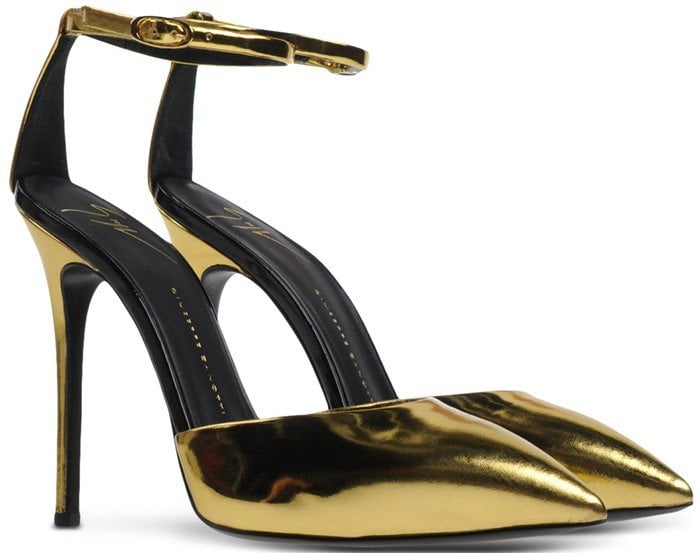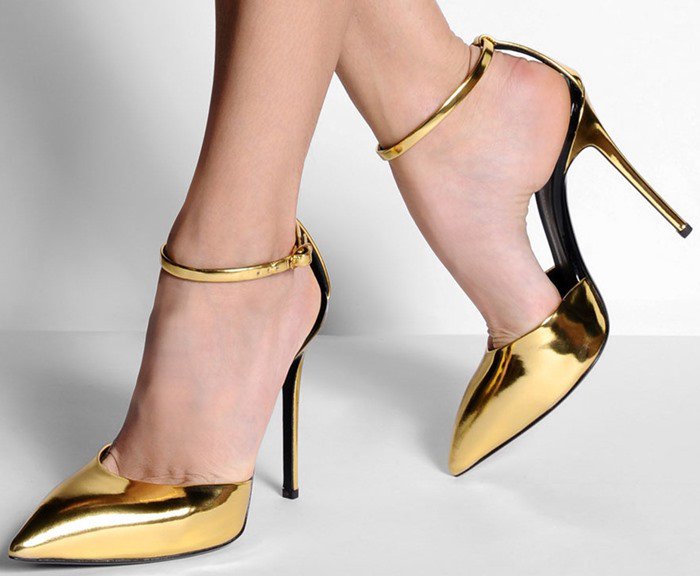 Giuseppe Zanotti Close Toe Metallic Pumps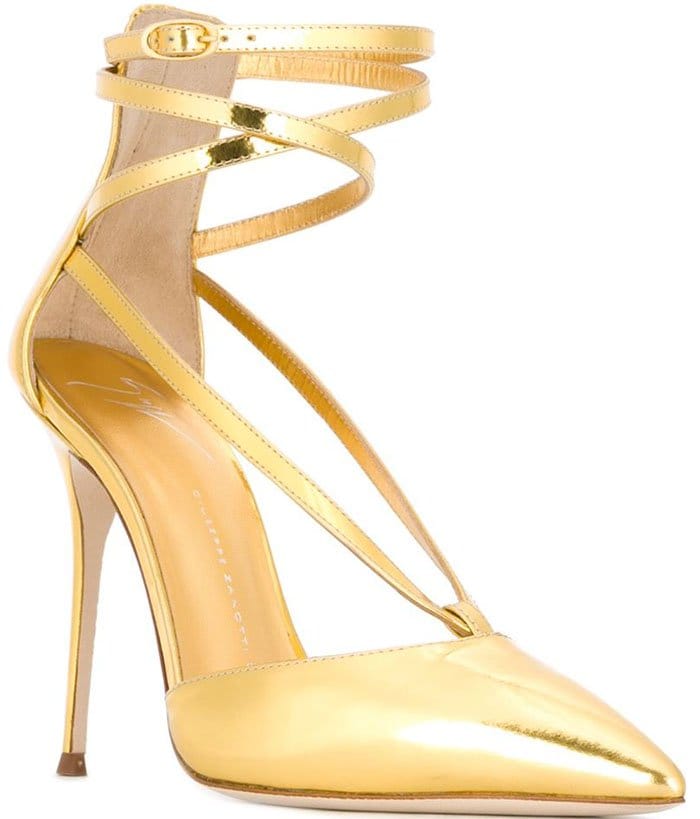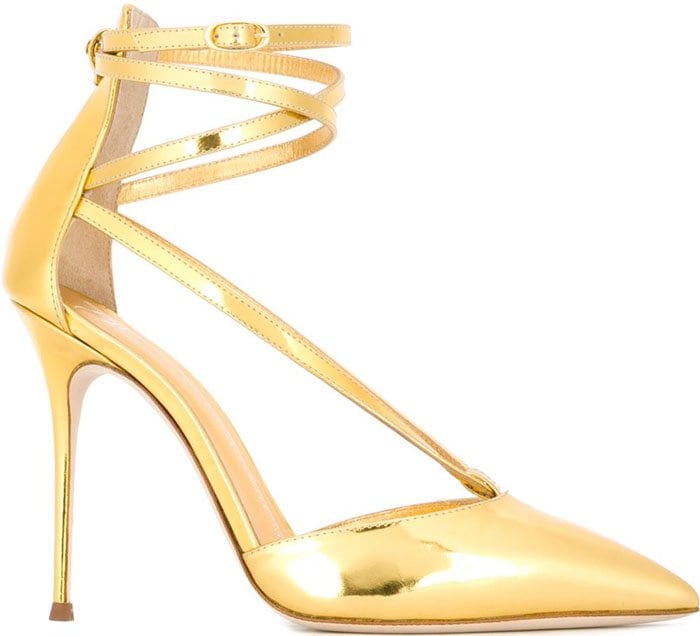 Giuseppe Zanotti "Maryjane" Strappy Pumps, $900