Available in black, bone, Caribbean orange, barn brown, blue, yellow, and dulce de leche at Nordstrom and Vince Camuto, the Brelanie sandals by Vince Camuto are crafted of buttery, basketweave leather. Which color do you want to wear this summer?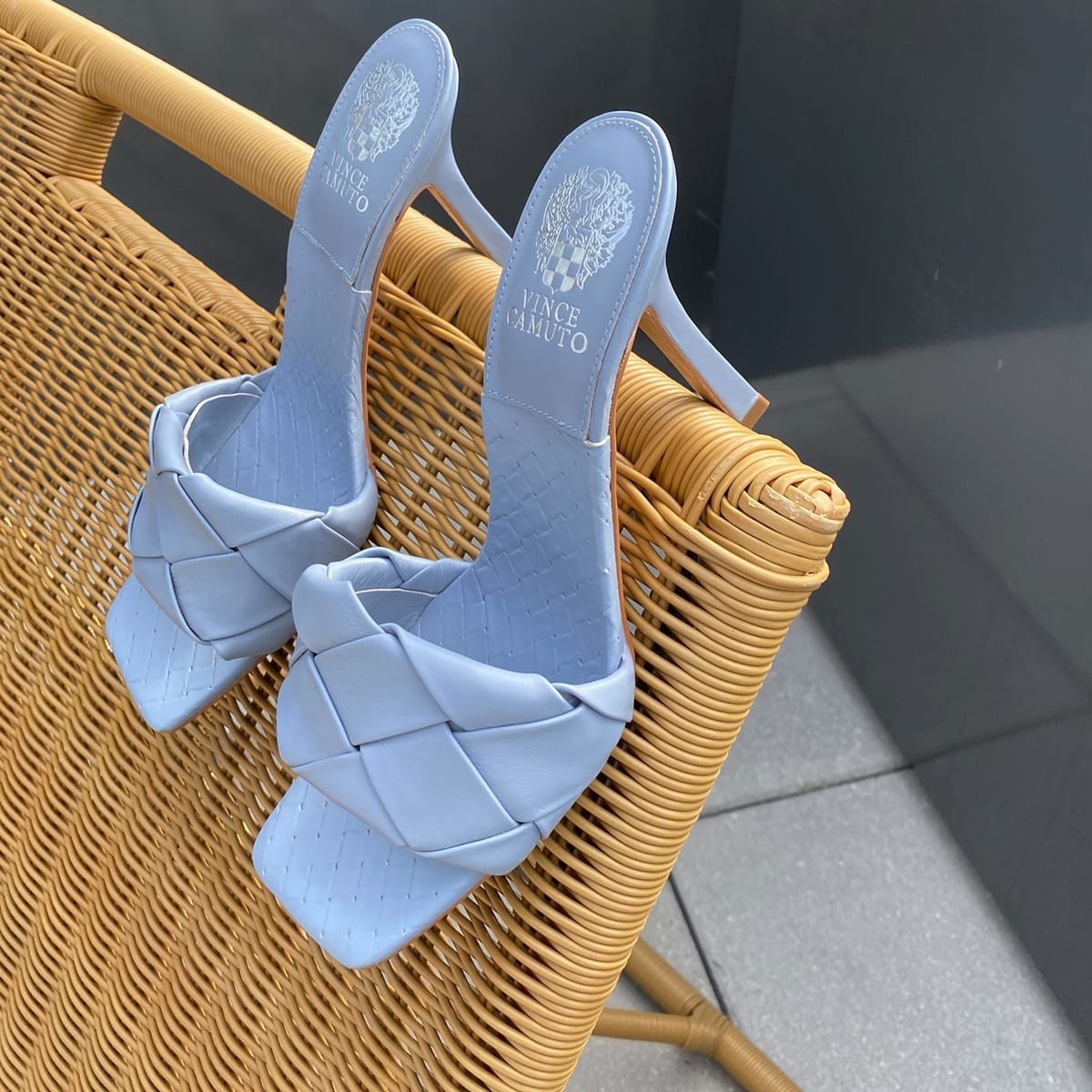 A woven leather strap brings rich texture to a blue, square toe slide sandal lofted by a tapered heel
Love the style and the heel height is perfect. I wore these for over 6 hours and my feet didn't hurt. I bought in black and now I notice it's sold out in my size for the other colors. Wish I had bought the orange too.
Styled with an open square toe and woven footbed, this black mule is set on a flared high heel
I ordered an 8. True to size. They make a squeaky sound when walking but I don't mind because they are so darn cute. Tons of compliments.
This barn brown woven-strap mule crafted of buttery, basketweave leather