After a video of Ariana Grande shutting down sexist comments went viral, the 22-year-old took to BBC Radio 1 to comment on what had taken place. In the original interview, a male DJ starts off by asking her to pick between her cellphone and her makeup, to which Ariana took great offense, firing back, "Is this what you think girls have trouble choosing between?"
Ariana was photographed arriving outside the BBC Radio 1 studios before being asked about the incident.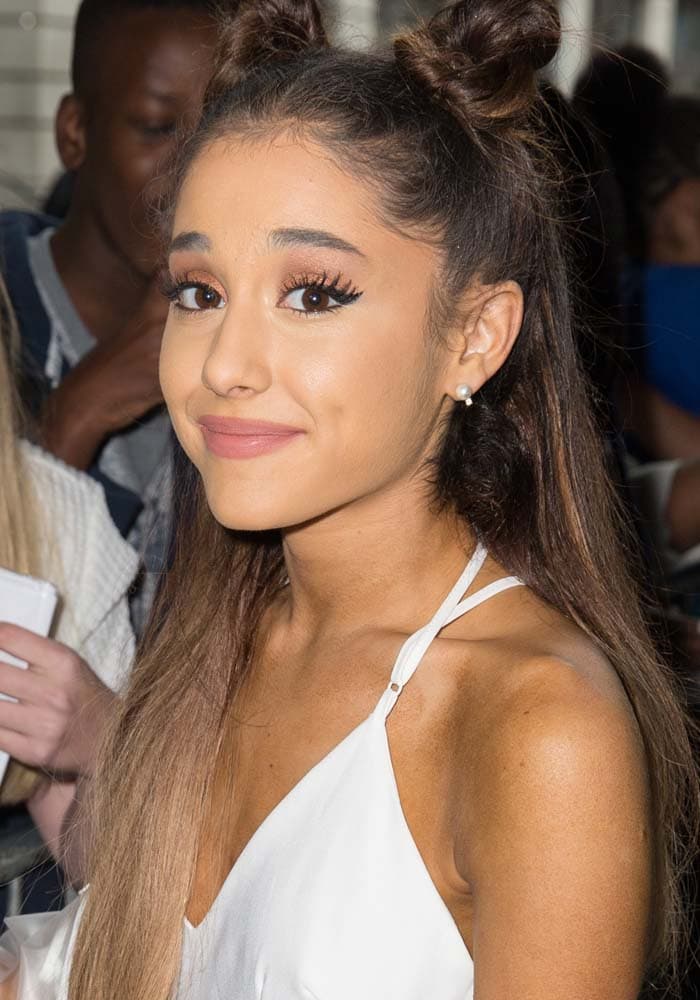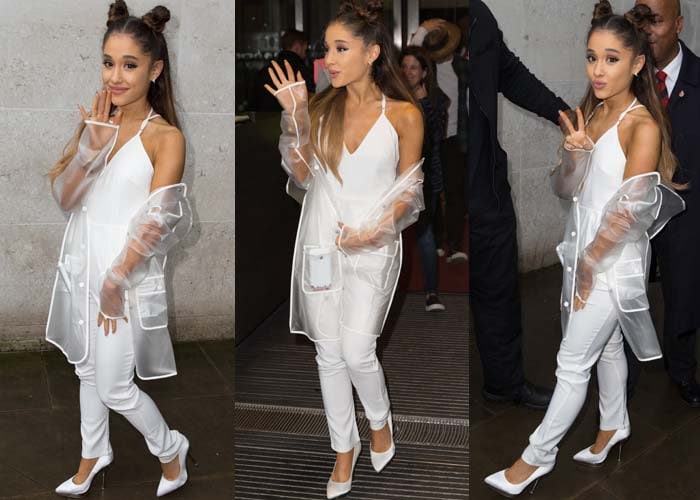 On BBC Radio 1, Ariana explained herself, saying, "I think I feel the pressure to respond not because I'm reacting to a personal attack, but because I feel like I want to fight for everyone."
The singer arrived in the "Ciao Bella" Jumpsuit and the "All Clear" Plastic Raincoat from Nasty Gal, which she paired with the Versace "Double Platform" metal-heeled pumps.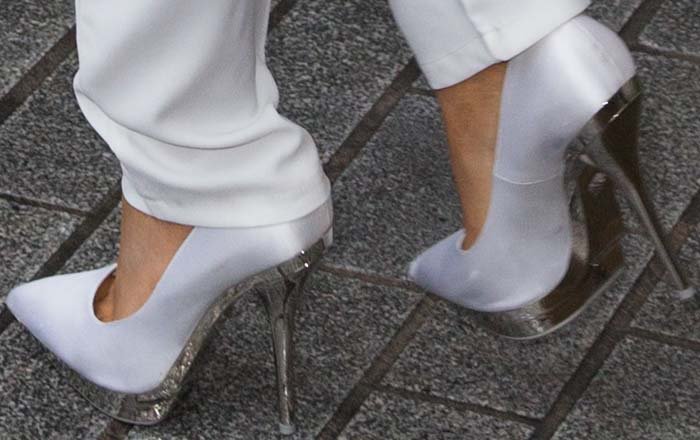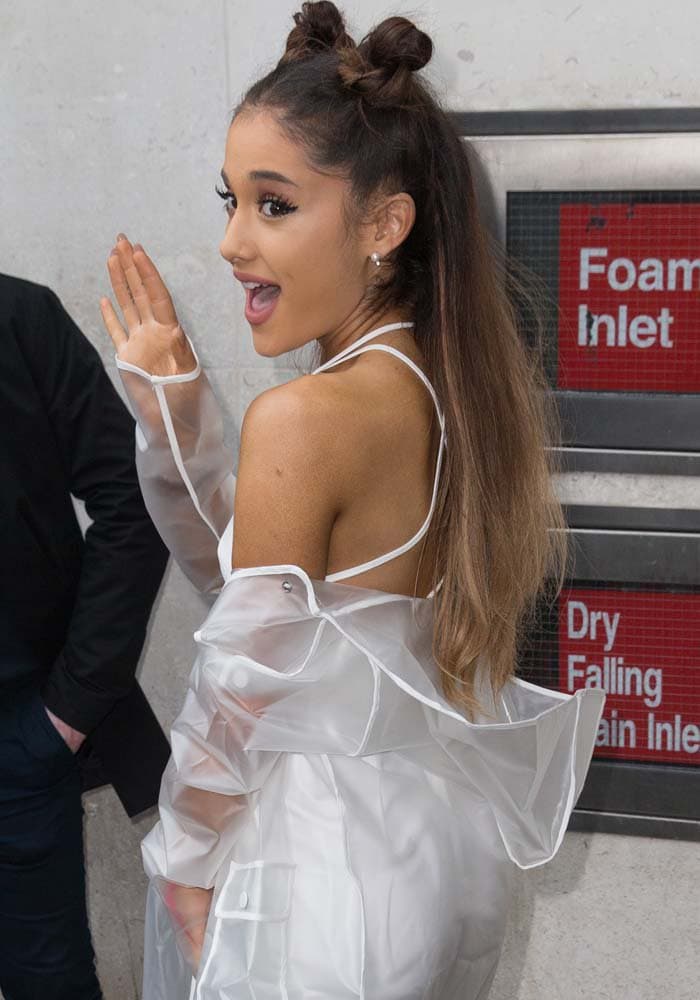 Ariana Grande arriving at the BBC Radio 1 Studios in London on November 4, 2015
If you haven't seen the original video, check it out below. We also threw in the video clip of her response, which you can find by scrolling down.
Ariana Grande reacts to her shutting down of DJ's sexist questions, which became viral after it was uploaded
Ariana's Versace pumps are not available online, but you can shop similar ones over at Selfridges, My Theresa and Neiman Marcus.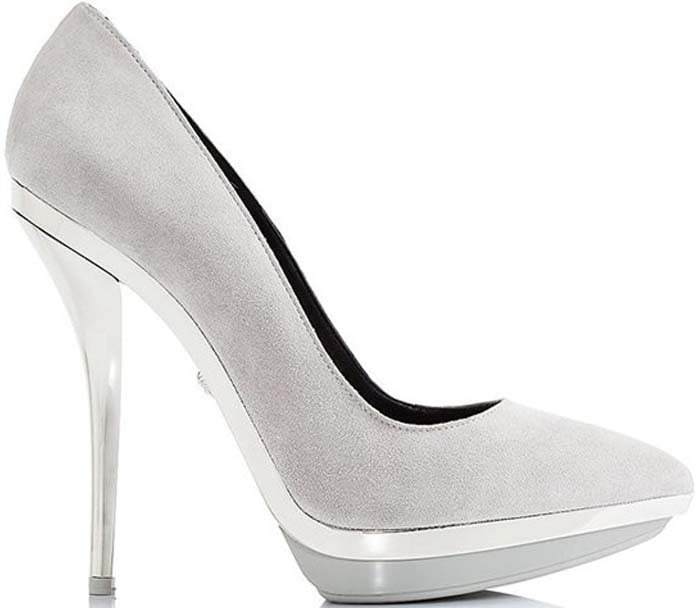 Versace Double Platform Metallic Pumps (not available online)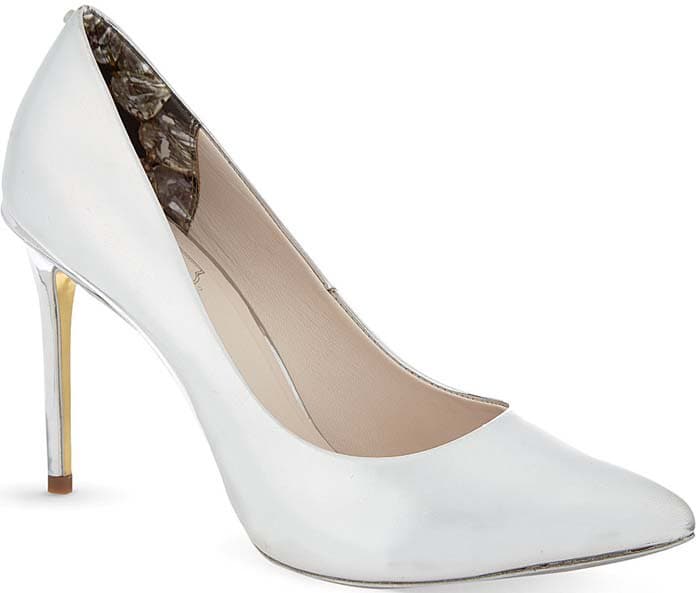 Ted Baker Metallic Heeled Leather Court Shoes, £110 at Selfridges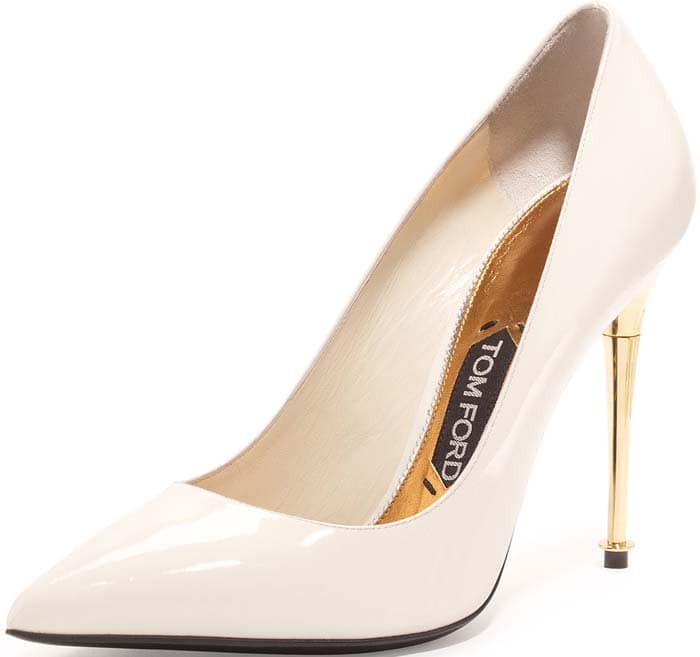 Tom Ford Patent 105mm Pin-Heel Pump in Chalk, $890 at My Theresa and Neiman Marcus
Credit: Mario Mitsis / WENN