Do you like Ashley Greene as a blond? It seems the Twilight star has decided to completely hide her brunette tresses. There's nothing wrong with the switch, of course. In fact, she looked pretty cute last Sunday as she held hands with her boyfriend while out and about in Studio City.
Ashley kept it casual for the lazy day by tying her new hair into a loose bun. She also opted for a very casual attire of t-shirt and jeans. But ever the shoe lover, Ashley couldn't resist pairing the outfit with standout shoes — a set of studded buckled boots from Chloe.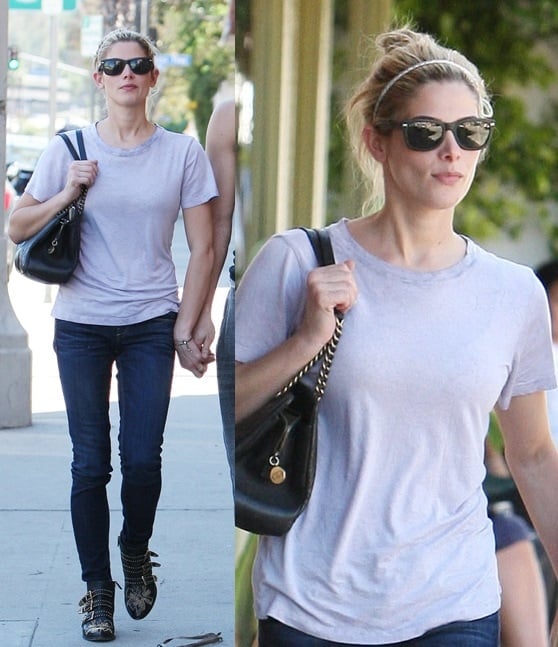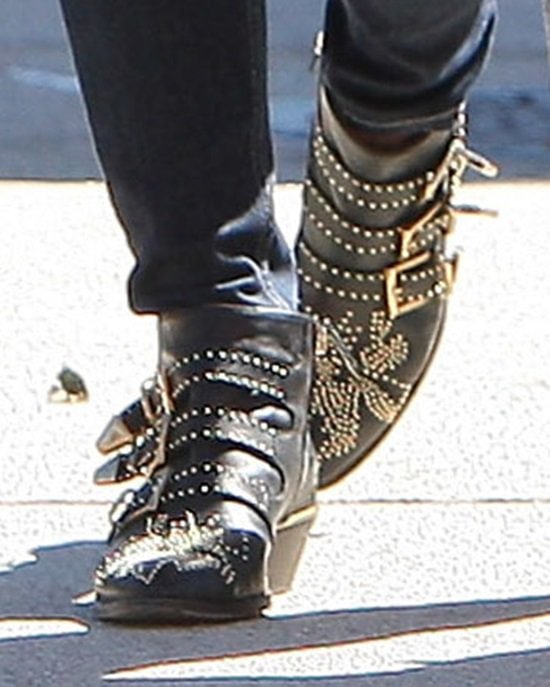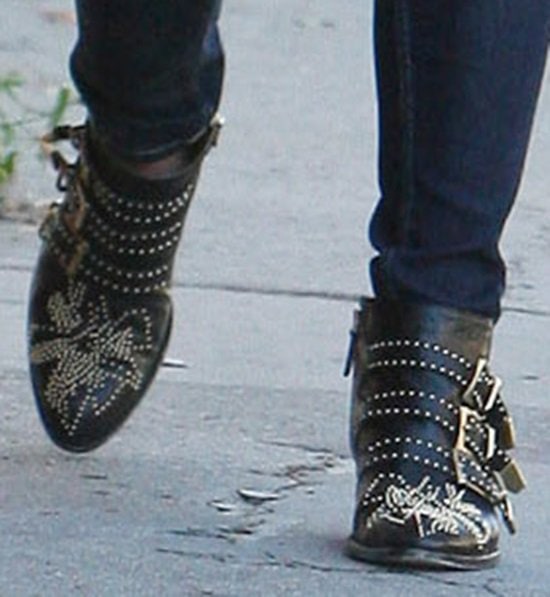 Ashley Green wearing Chloe Suzanna studded buckled boots while out and about in Studio City, Los Angeles, on September 29, 2013
Ashley's boots are the Chloe Suzanna. These shoes are major celebrity favorites. They've been spotted on so many famous personalities that we have actually lost count and lost track of who they are. Now, we can add Ashley to that very long list.
The Suzanna boots feature a Western-style silhouette. They also come with 2-inch-tall heels, metal-trimmed buckled straps, and very distinct gold studs all over. Ashley's pair is in classic black leather, but Suzanna is also available in other colors and materials, such as suede.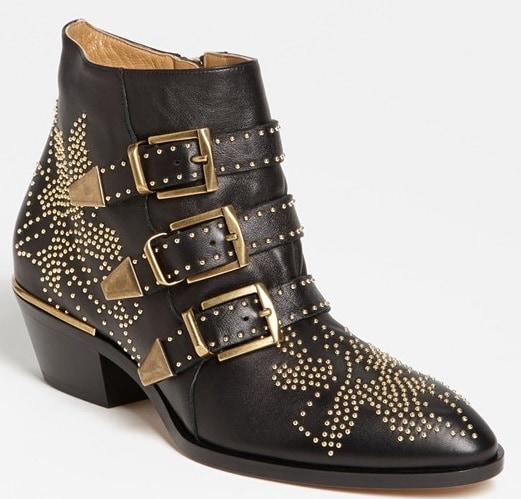 Chloe Suzanna Studded Buckle Boots, $1,345
These shoes retail at a hefty $1,345. That's a lot of money to shell out for a pair, but if you earn a fat paycheck each month, maybe the amount seems fair.
In any case, knock-offs are quite abundant online if you simply want to grab the "look" minus the designer price tag. A great example is the Jeffrey Campbell Starburst. The silhouette of these boots is more feminine, but the studs and buckles are there: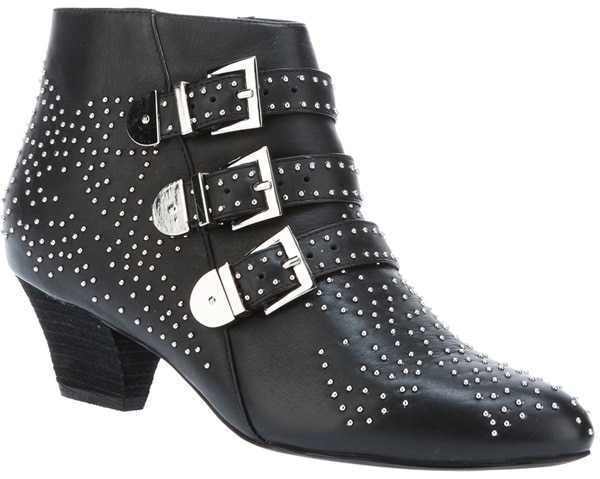 Jeffrey Campbell Starburst Boots, $287.45
Credit: WENN.com