I don't know how she does it.
Rachel Zoe is nine months pregnant yet she's still out and about wearing sky-high heeled booties. We also spotted her wearing a thigh-high pair when she was just 5 months pregnant: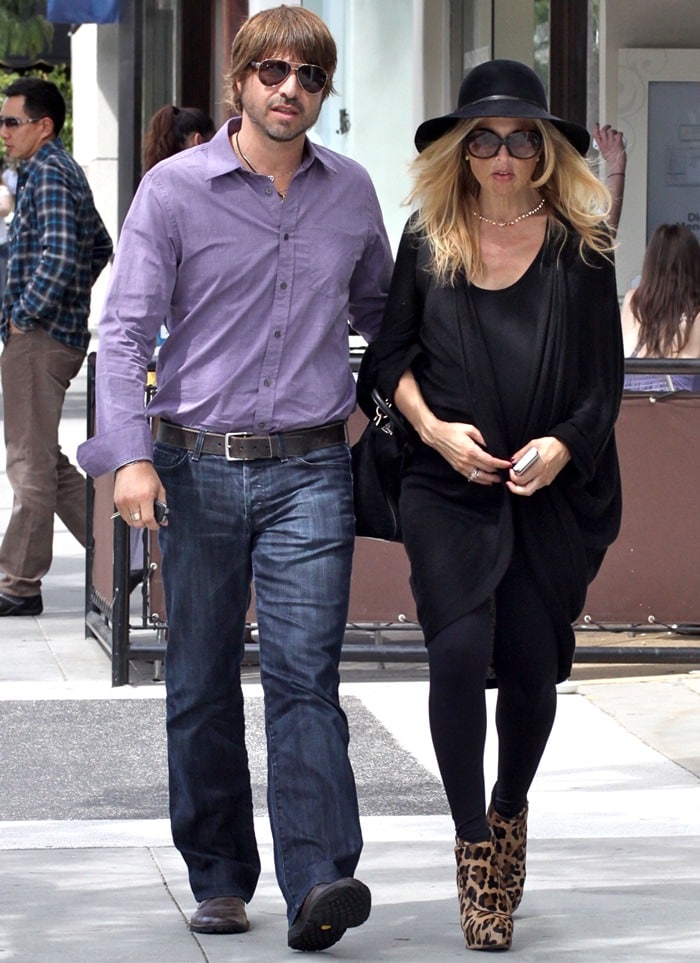 A 38-weeks pregnant Rachel Zoe goes to lunch with her husband Rodger Berman at Jack and Jill's restaurant in Los Angeles, California on March 14, 2011
As Hollywood's number one celebrity stylist, I know Rachel Zoe's love for fashion is great and even infectious at times. But these heels at this stage of pregnancy is insane!
Maybe she's one of those people whose feet have gotten so used to heels that wearing flats has become painful? If this isn't suffering for fashion, I don't know what is.
Rachel Zoe's Brian Atwood Didier leopard print booties
You might recognize Rachel Zoe's booties as the Brian Atwood Didier leopard print booties. We've previously seen them worn by Jennifer Lopez and other leading Hollywood celebrities.
Rachel Zoe has continued wearing Brian Atwood shoes after giving birth. She sported the Brian Atwood India platform pumps while out filming scenes for her reality TV show.
Rachel Zoe wears an all-black outfit
We've also featured Lily Collins wearing the leopard version of the same style.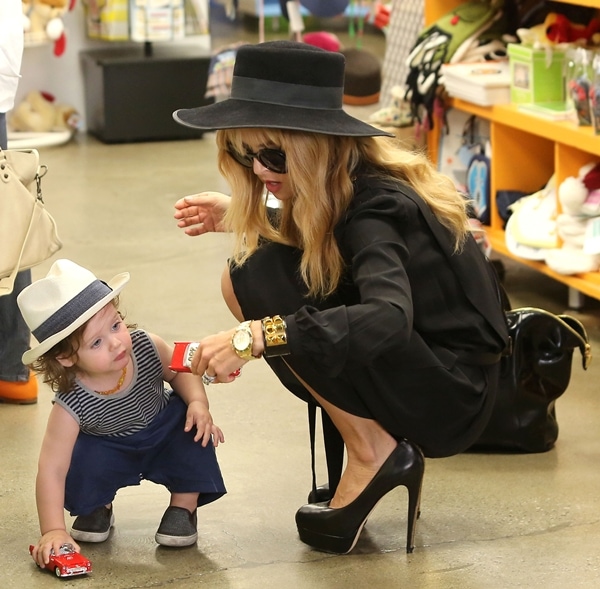 Rachel Zoe and her son Skyler Morrison Berman film a segment for her reality TV show on Robertson Blvd in Los Angeles, October 29, 2012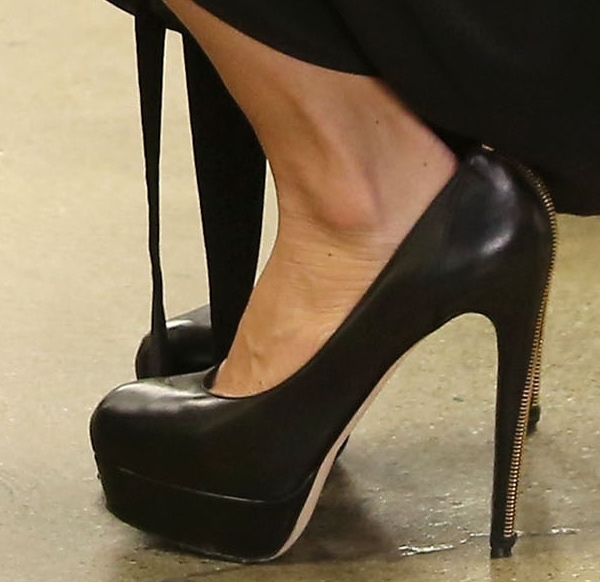 Rachel Zoe's Brian Atwood India platform pumps
Credit: The Media Circuit / WENN