Her Christian Louboutin pumps may have been "Simple" but her speech was anything but. In September 2016, Beetlejuice actress Winona Ryder was given the honor of introducing Tim Burton as the director went through his hand and footprint ceremony in Los Angeles.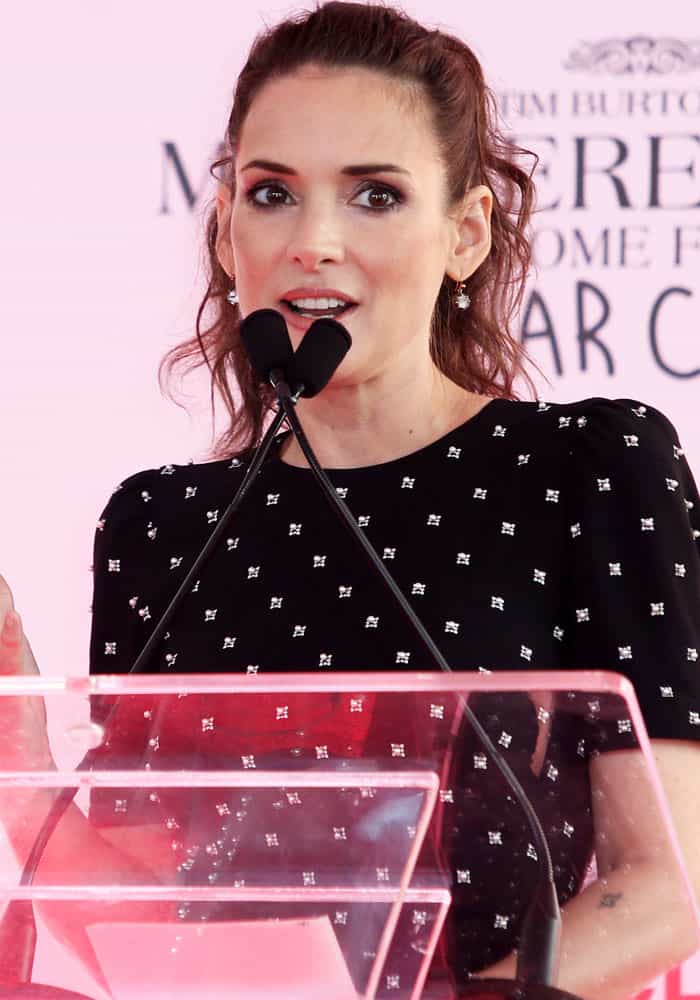 Winona Ryder starred in Tim Burton's films Beetlejuice in 1988 and Edward Scissorhands in 1990
The director was honored for the iconic body of work that he has produced over the years, which included the roles that launched Winona's Hollywood career.
He decided to cast Ryder in his 1988 American fantasy comedy film Beetlejuice after being impressed with her performance as Rina in the 1986 American romantic comedy-drama film Lucas.
In the film, she plays goth teenager Lydia Deetz, the daughter of Charles Deetz (Jeffrey Jones) and the step-daughter of Delia Deetz (Catherine O'Hara). Her family moves to a haunted house populated by ghosts played by Geena Davis, Alec Baldwin, and Michael Keaton.
Winona Ryder was 15 when filming Beetlejuice as Lydia Deetz
Principal photography for Beetlejuice began on March 11, 1987, when Wiona Ryder was 15 years old. Born on October 29, 1971, in Winona, Minnesota, she turned 16 on October 29, 1987.
In an interview with Marie Claire, she opened up about being bullied at school after making Beetlejuice.
"I remember thinking, 'Ooh, it's, like, the number-one movie. This is going to make things great at school," she told Marie Claire U.K. "But it made things worse. They called me a witch."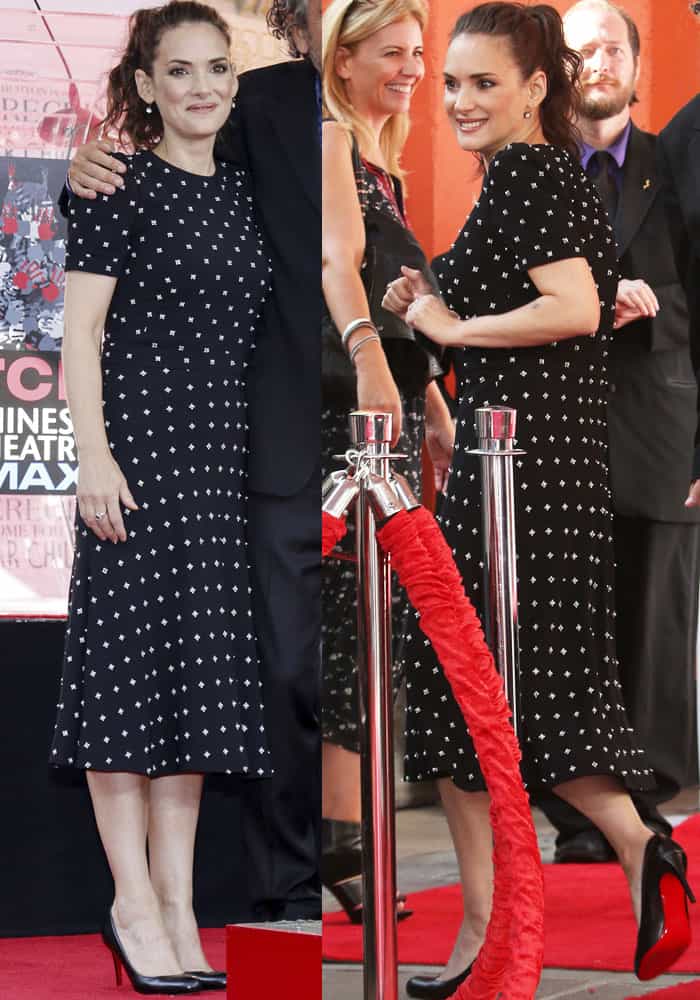 Winona Ryder at Tim Burton's hand and footprint ceremony in Los Angeles on September 9, 2016
Winona, who now has a new lease on her acting career with "Stranger Things" after her acting hiatus, wore a Givenchy by Ricardo Tisci studded A-line dress.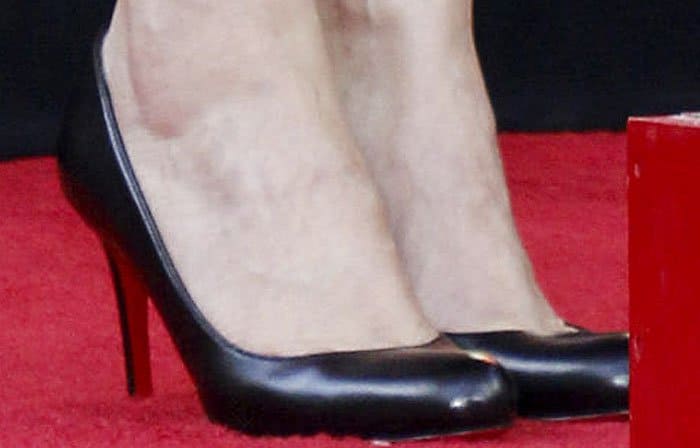 Winona Ryder shows off her feet in Christian Louboutin "Simple" pumps
The actress styled her look with minimal jewelry — a few rings and a pair of earrings, to be exact — and her Christian Louboutin "Simple" pumps.
As straight-to-the-point as this look is, we have to admit that Winona looked pretty good — she makes us want to turn understated beauty into a trend.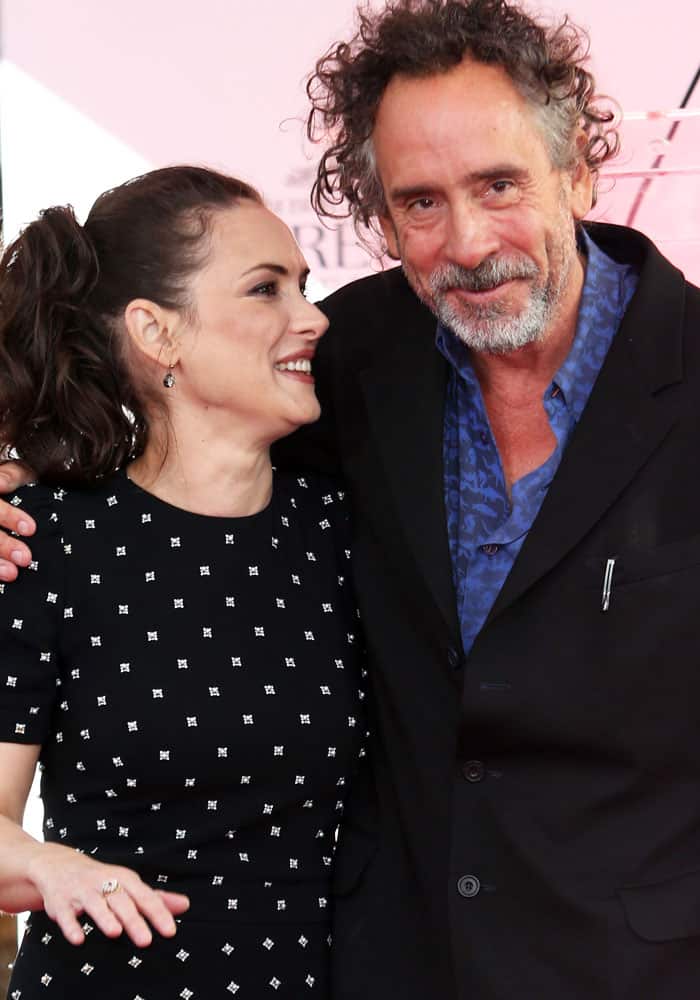 Winona Ryder honors the man who launched her career, Tim Burton
In her touching speech, Winona described Tim as one of those people that she would gladly agree to work with even without knowing the project details.
The American film director helped launch Winona into the actress she is today with his early blockbuster works, "Beetlejuice" and "Edward Scissorhands."
"Tim understands the human heart in a way I have never seen certainly on screen," Winona said during her speech.
"He knows the pain of the misunderstood, of the odd and even of the mad. He celebrates them in a way that is both totally unique, so very, very tender, sometimes terrifying, and very often hilarious."
You can order a pair of the closet must-have Christian Louboutin "Simple" pumps at Mytheresa and Saks Fifth Avenue.
Christian Louboutin Simple Round-Toe Pumps, $675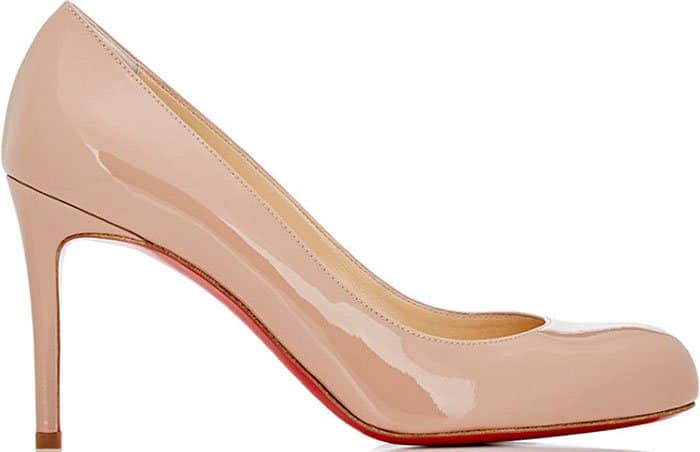 Credit: FayesVision / Apega / WENN