British GQ named Bella Hadid "Model of the Year" for a reason. The 20-year-old continued her reign in Paris while walking several runways for Haute Couture Fashion Week. It looks like she has moved on from her ex The Weeknd and the news of his new girl, Selena Gomez. Not only was she snapped puckering up with another man, she also visited the Louvre the next day with a mystery date.
Bella took a break from modeling duties — and men — on Monday to hike the streets of Paris for a designer shopping spree. She still looked runway-ready in an all-black ensemble under a large fringed trench coat. She finished her look with Off-White hiking mountain boots that featured colored laces and metal spur accents. Leave it to Bella to make hiking boots look fantastic and fashionable.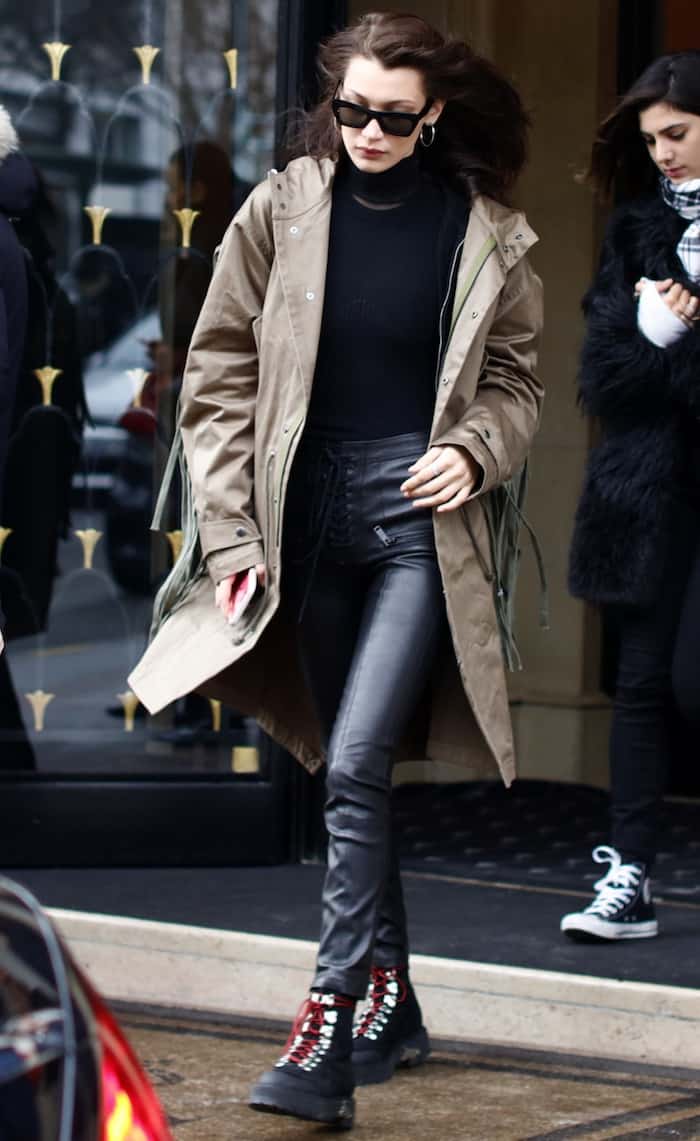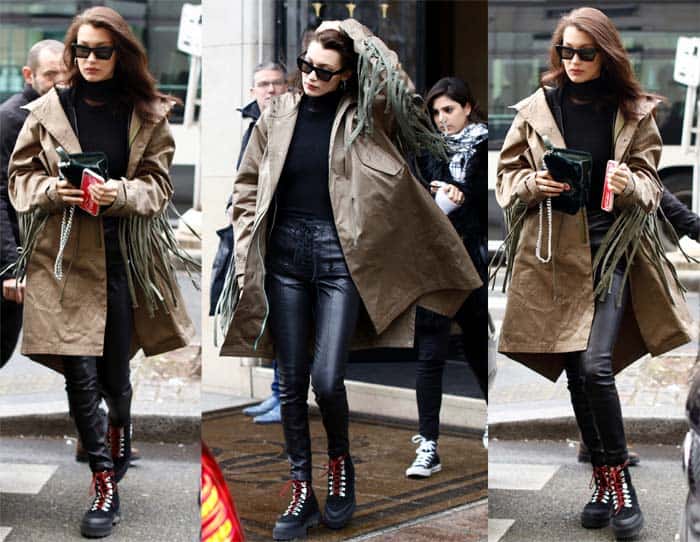 Bella Hadid shops in Paris wearing Off-White hiking boots on January 23, 2017.
Gigi's little sister kept her hair down and her makeup light adding just a pop of color with a dark shade of lipstick. She hid her eyes behind large Celine sunglasses.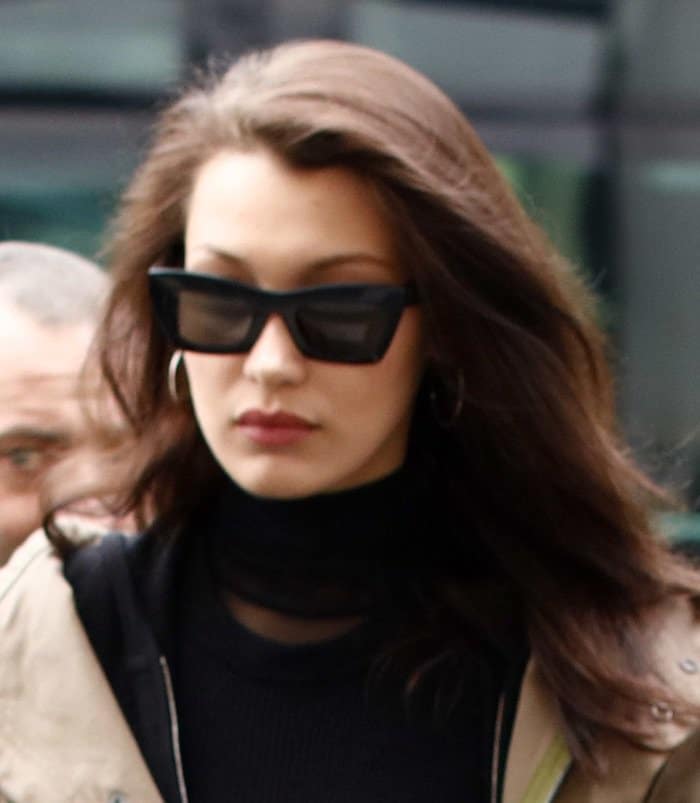 Bella added a pop of color with dark lipstick.
If you're wondering who Bella was getting ready to kiss over the weekend, it was Riccardo Tisci. The Givenchy designer shared a photo of him sandwiched between the model and Kendall Jenner on Instagram last Sunday night. Bella, who was practically nude in a sheer body suit, also had her legs wrapped around the 42-year-old with her barely-clad chest resting on his arm. We're not sure if this was just a provocative photo or if it actually meant something was going on between the two. Judge for yourself.
We'll let you be the judge. Channel Bella's rocker chic vibe with the Off-White hiking boots available for purchase at Revolve.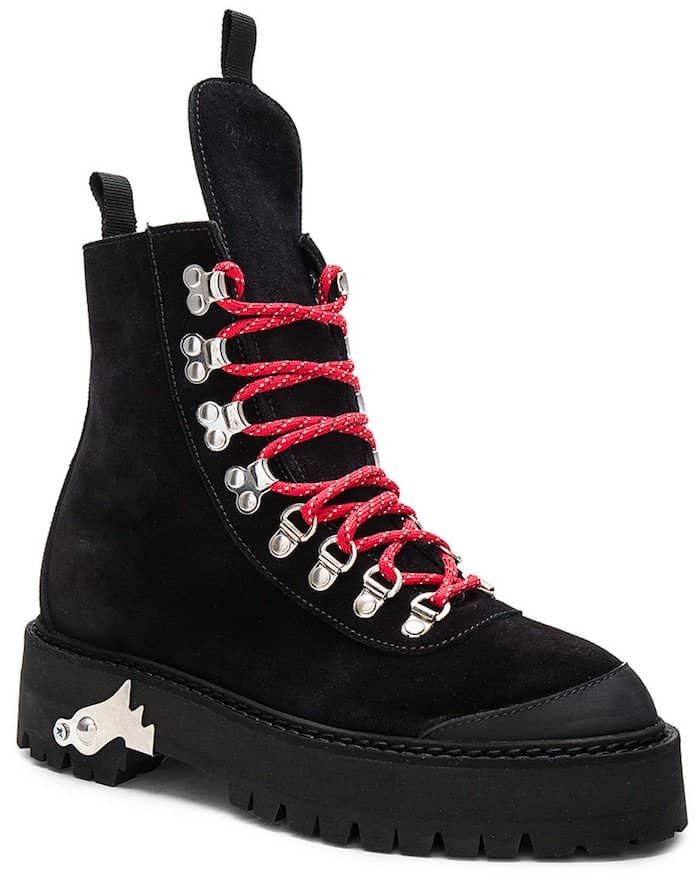 Off-White Hiking Mountain Boots, $988 from Revolve
You may also opt for a more affordable option from Barneys New York.
Barneys New York Rubber Hiking Boots, $145 at Barneys New York
Credit: WENN