Move over, Selena Gomez, Miley Cyrus, and the rest of the Disney talents! There's another former child star who is quickly rising through the ranks of Hollywood!
From being the sweet little girl on Disney's Shake It Up to being a full-grown woman who unfortunately gets killed in her pool in Scream (see video below), Bella Thorne shows that she is out to conquer our TV sets. However, she was quick to protest that she's not like the other Disney queens who went down the partying, drinking, and drug use road and that she would rather stay in bed on a Netflix binge with her mom. Let's see how things will fare for the young actress.
For now, the 17-year-old is sticking to her squeaky clean image, starting with her budding romance with Pretty Little Liars actor Gregg Sulkin, and making appearances here and there. The actress was spotted at the premiere of Ted 2 looking tres chic in a dress from Julien Macdonald's Autumn/Winter 2015 collection, some jewelry by Cartier, and a pair of crocodile-leather strappy heels from Fendi.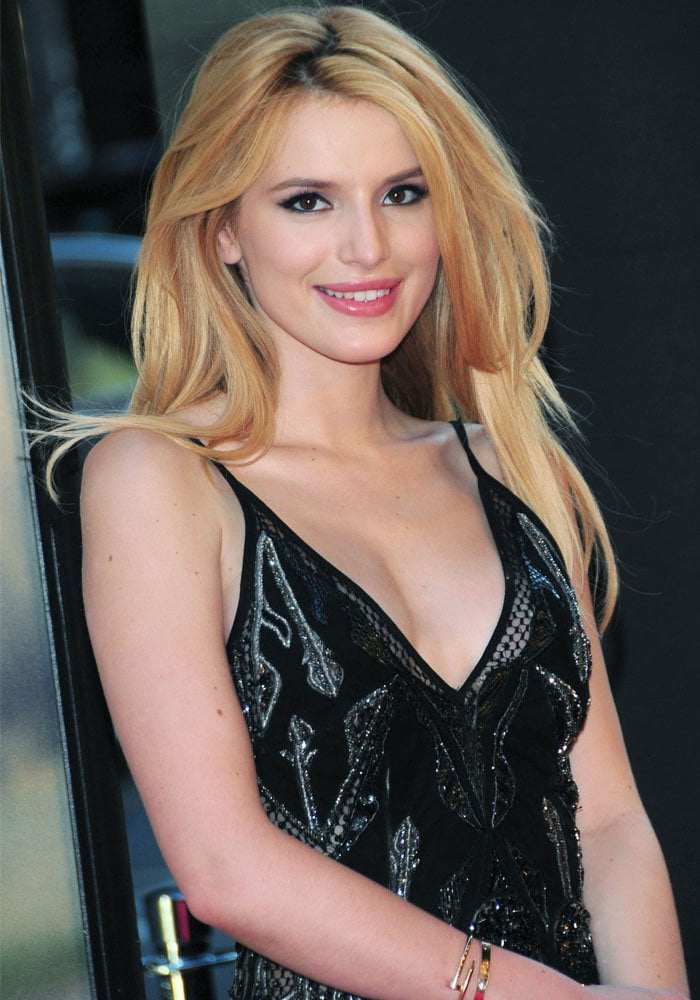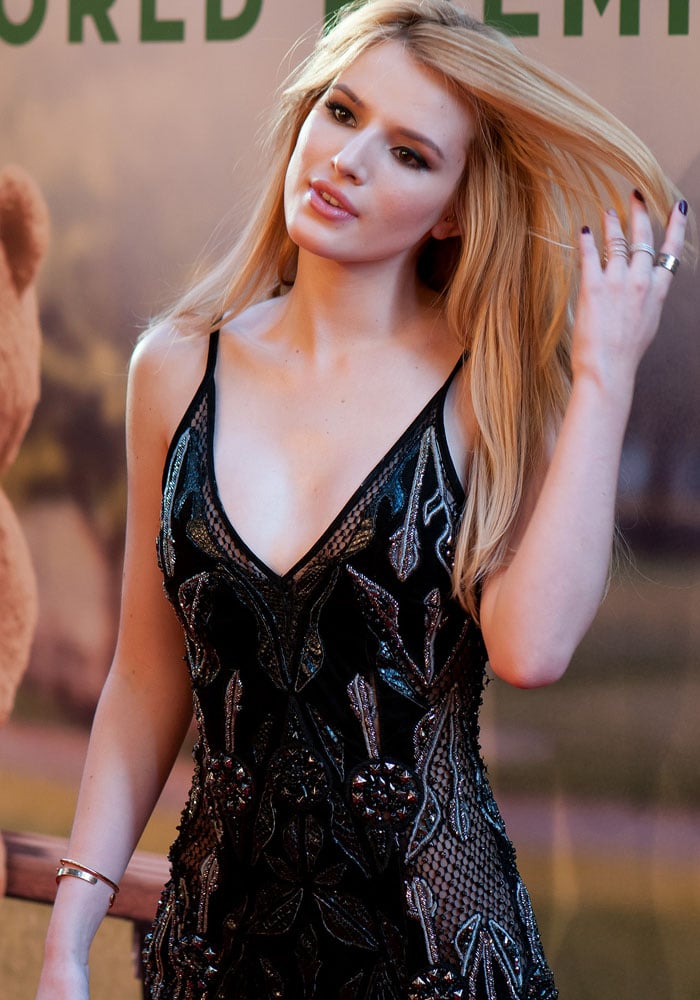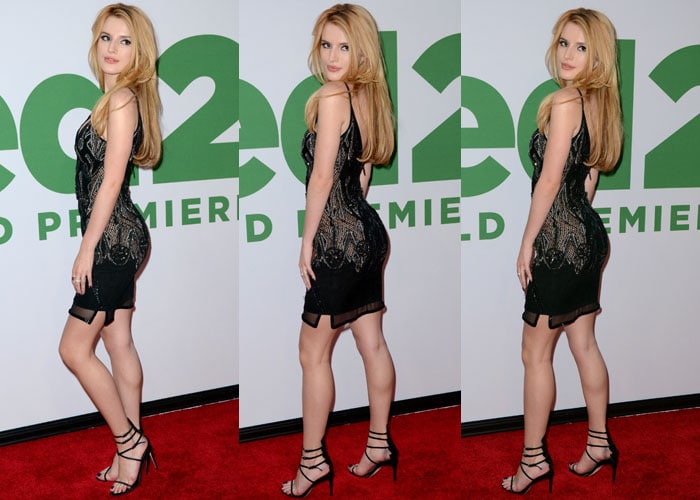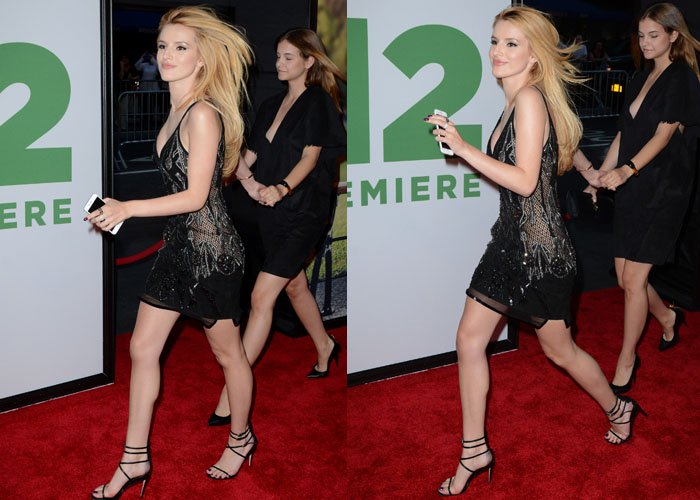 Bella Thorne arriving at the premiere of "Ted 2" at the Ziegfeld Theatre in New York City on June 24, 2015
Bella Thorne releasing the first eight minutes of her latest TV series "Scream" and attending the "Ted 2" premiere in New York
Bella's Fendi shoes are almost as sexy as she is, with the crisscross and double ankle straps forming beautiful lines on her feet. The back crocodile part is a quirky addition to an otherwise dressy evening pair of shoes. Head on over to Net-A-Porter to order your own pair.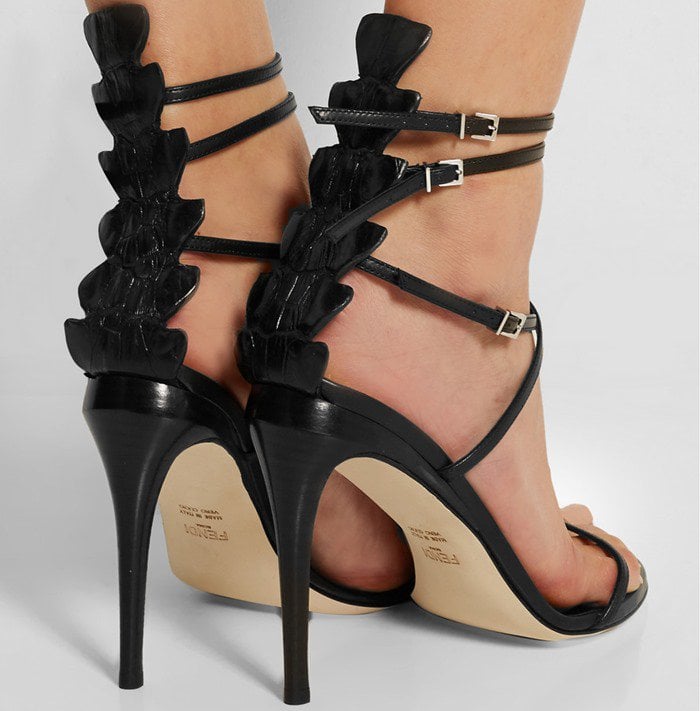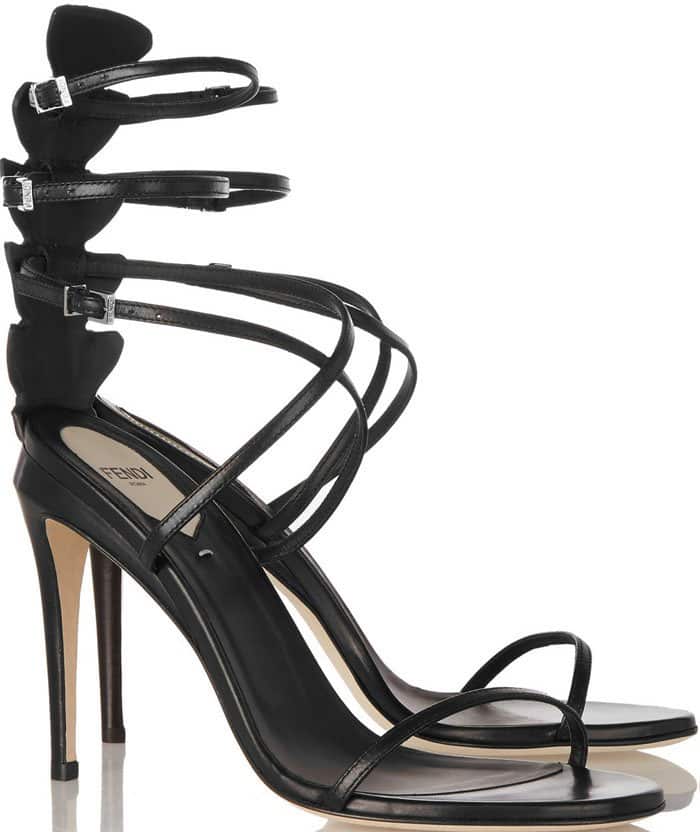 Fendi Crocodile-and-Leather Sandals, $1,300
Credit: Ivan Nikolov/PNP/Dan Jackman/Joel Ginsburg/WENN