In a commercial for Dunkin' that appeared during Super Bowl LVII on February 12, a cheerful Ben Affleck can be seen greeting customers at the drive-thru window.
The 50-year-old actor worked the drive-thru. He served actual customers at a Massachusetts Dunkin' donut store in an advertisement on Fox during the game between the Philadelphia Eagles and the Kansas City Chiefs.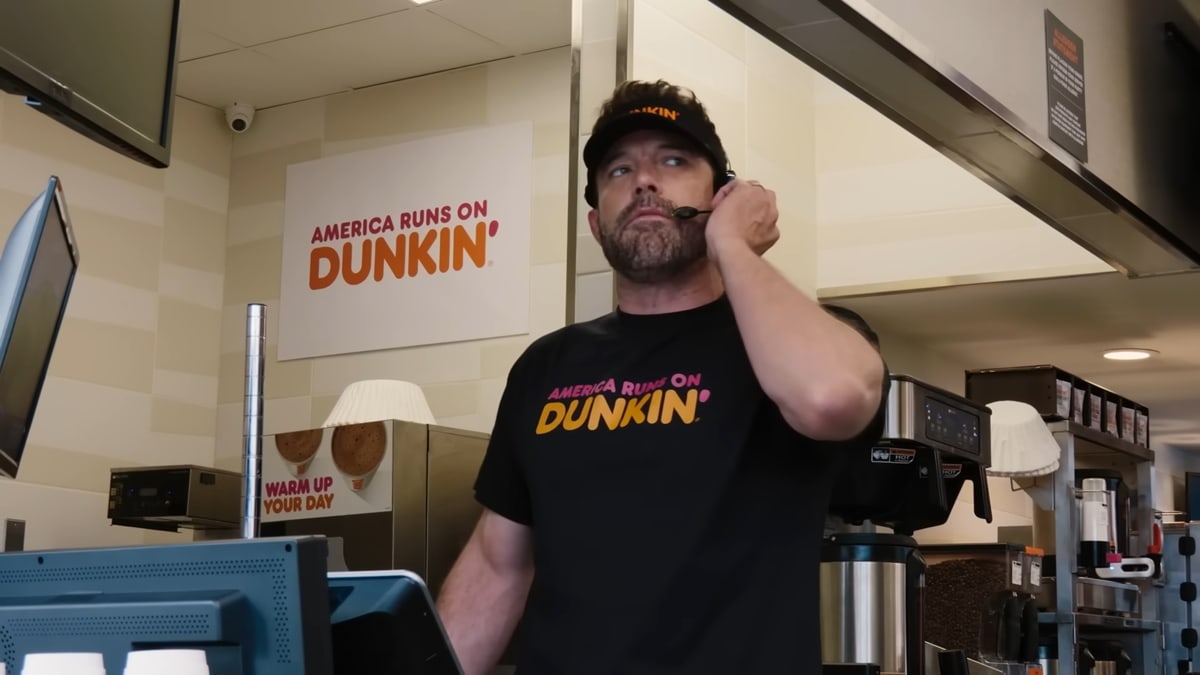 The Super Bowl LVII commercial that premiered on February 12 features Affleck working at a Dunkin' in Massachusetts, serving real customers at the drive-thru (Credit: YouTube)
While some patrons recognized the Oscar victor and were eager to take a selfie with him, others appeared to be in a hurry to get their Munchkins.
Affleck highlights the most recent Dunkin' Run promotion, which allows customers to get a $1 classic donut with any medium or larger coffee.
At the end of the 30-second commercial, his real-life wife, Jennifer Lopez, pulls up to the coffee shop to grab a cup, and she is shocked to learn that her husband spends all his free time working behind the counter.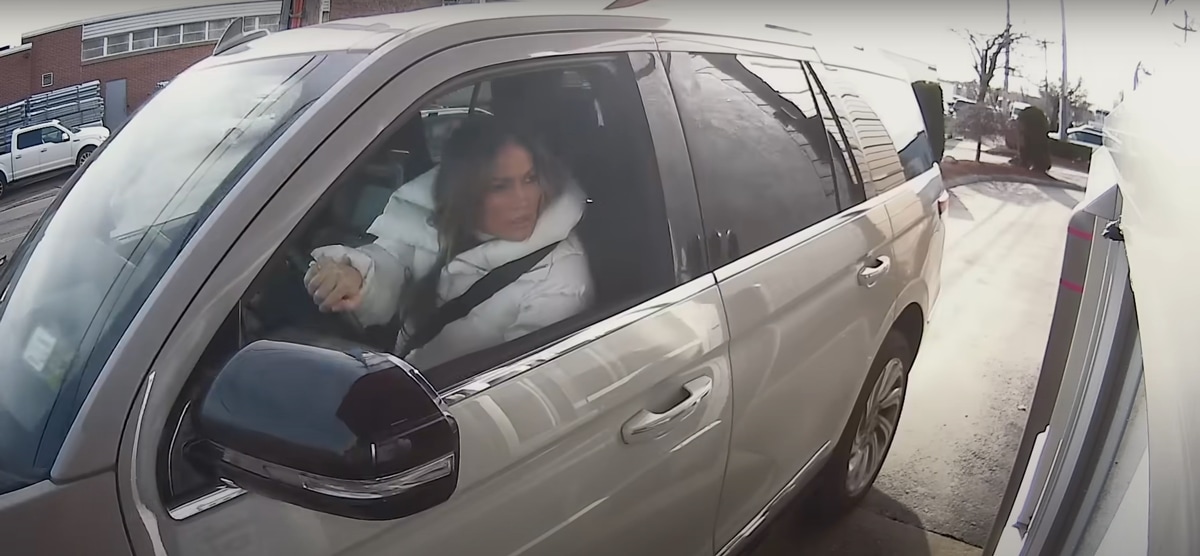 Jennifer Lopez appears in the commercial, surprised to find her husband working at his favorite coffee chain (Credit: YouTube)
"What are you doing here?" J.Lo asks Ben Affleck afterward, "Is this what you do when you say you're going to work all day?"
Ben Affleck informs the Dunkin' Donuts staff that he must leave, but the 53-year-old singer requests that he get her a glazed donut before leaving.
The brand revealed the advertisement on Twitter and in-store displays before it debuted. An early Sunday tweet from the corporation read, "felt cute, might have Ben Affleck in our commercial later."
Artists Equity, a production business Ben Affleck founded with his friend Matt Damon, created the "Dunkin' 'Drive-Thru' Starring Ben" advertisement.
The actor is a well-known supporter of the coffee shop chain and has inspired numerous memes with a Dunkin' theme.

There wasn't much of a mystery about the Super Bowl commercial. On January 10, Affleck startled guests at a Dunkin' Donuts in Medford, Massachusetts, and photographs from the shooting soon spread online.
The Jersey Girl actor, who wed Lopez in a July 2022 ceremony in Las Vegas, was sporting an apron with the words "America Runs on Dunkin'" and a black t-shirt. He completed his outfit with the conventional headgear and visor.
Jennifer Lopez was also spotted with Affleck working the coffee shop in a different social media-circulated video, this time wearing a white puffer jacket.