Kylie Jenner set up the debut of her new, bigger butt perfectly. About a week before the big reveal, she posted a throwback picture on Instagram and pointed out a 15-pound weight gain.
Then, this Saturday, she was out and about in a knotted gray tank and a tight white skirt that outlined her visibly curvier ass-ets. High-heeled Giuseppe Zanotti x Balmain booties threw her back farther out and highlighted her plumped-up posterior even more.
Kylie learned from the best. Her lips are old news; see her new body shape below.
View this post on Instagram

Do you think Kylie is getting help from her older sisters' cosmetic surgeons, or is the 17-year-old just finishing up with puberty?
Everyone seems to be thinking the former is more probable, especially since this is what Kylie Jenner's butt looked like just less than a year ago: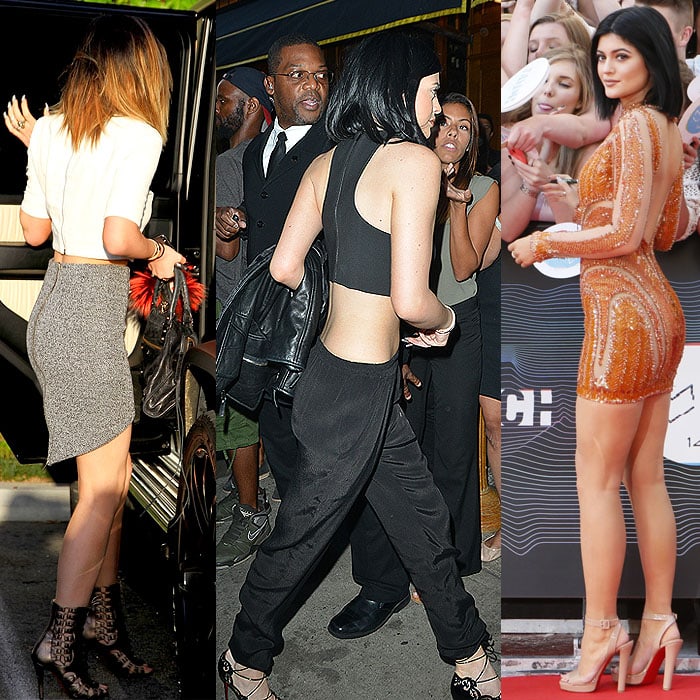 Kylie Jenner in Christian Louboutin "Azumit" booties at the Andy LeCompte Salon in West Hollywood, California, on April 23, 2014; in Christian Louboutin "Impera" lace-up pumps at the celebration of her DuJour magazine cover at Lavo in New York City on August 28, 2014; in Christian Louboutin "Echasse" platform sandals at the 2014 MuchMusic Video Awards held in Toronto, Canada, on June 15, 2014
Kylie Jenner's Giuseppe Zanotti pour Balmain ribbon-lace-up booties are not available anymore, but we found the following Giuseppe Zanotti booties that are not only similar but also heavily discounted right now:
Giuseppe Zanotti Zippered and Quilted Biker Booties, $556.53 (before $1,391.32) at Amazon and Farfetch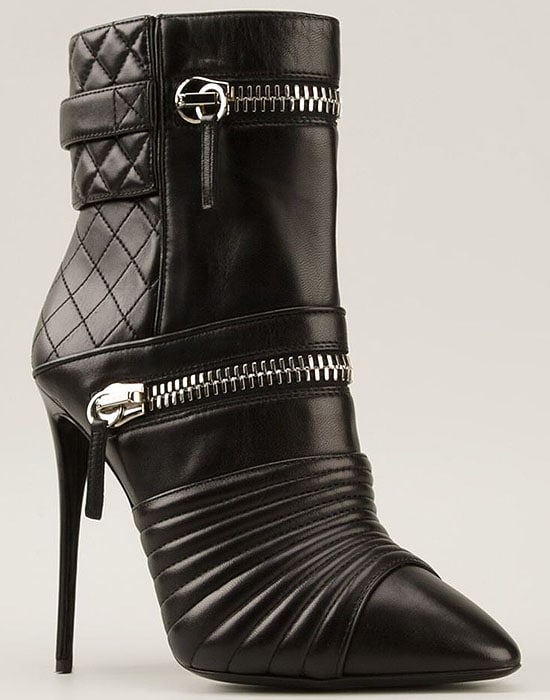 Giuseppe Zanotti Triple-Buckled-Strap Suede Booties, $500 (before $1,250) at Amazon and Farfetch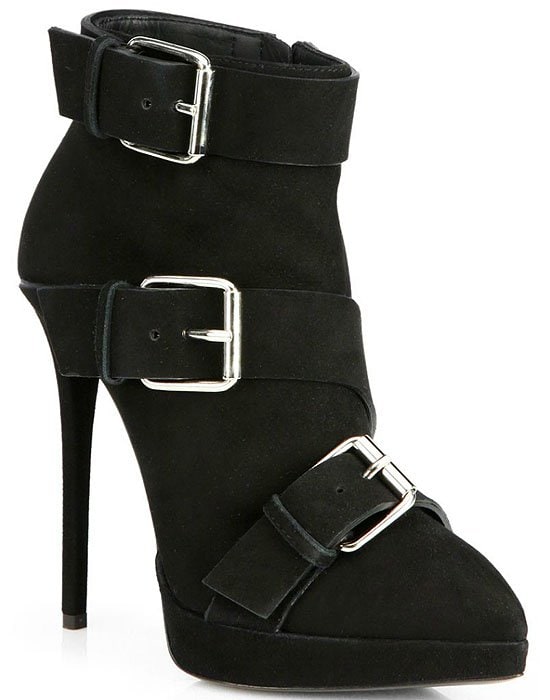 Giuseppe Zanotti Multi-Buckled-Strap Lace-Up Peep-Toe Booties, $537.75 (before $1,595) at Amazon and Farfetch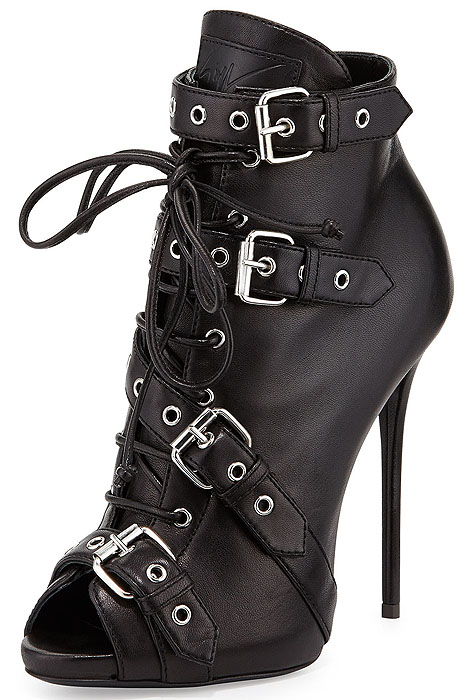 Credit: Winston Burris / TNYF / WENN / Kylie Jenner's Instagram