Are you searching for a shoe that can do it all? Birdies has the answers. You'll be chirping to your friends about these splurge-worthy shoes that prove fashion can be comfortable.
Birdies is famous for being one of the go-to footwear brands for Meghan Markle, the Duchess of Sussex. It has a reputation for creating comfort-driven shoes that blend contemporary trends with timeless silhouettes.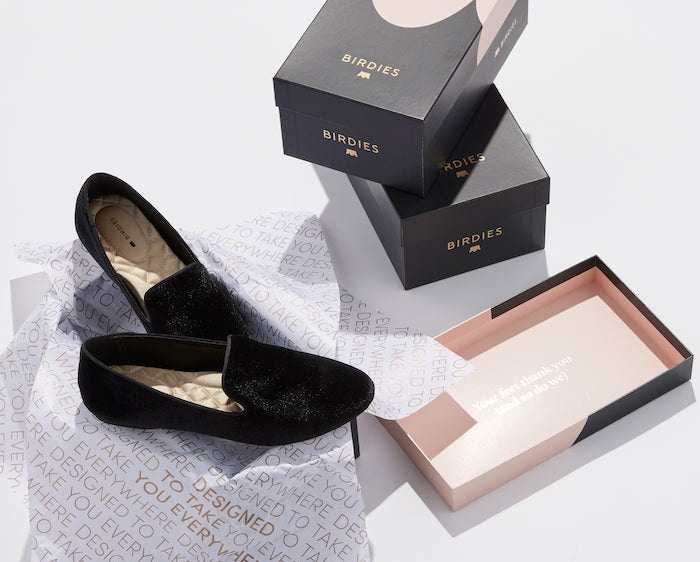 Birdies is known for making comfortable shoes that combine modern trends with classic silhouettes (Credit: Birdies)
This female-founded brand invented a new type of footwear that it describes as "chic AF shoes made for home entertaining that combined the support of a sneaker, the softness of a slipper and the style of a do-it-all flat."
We're deep diving into the world of Birdies shoes to find out why they are so popular and answer all the most common questions people have before buying Birdies on Nordstrom.
Birdies Shoes: From Fancy Slippers to Fashionable Footwear
Birdies was founded by Bianca and Marisa in 2015, two busy moms looking for a shoe that could do it all.
The shoes originally began as a 'fancy slipper' to wear around the house, whether working from home or hosting a dinner party. The Birdies community began wearing the shoes outside, and the styles evolved.
Birdies is a footwear brand founded by Bianca Gates and Marisa Sharkey in 2015 (Credit: Birdies)
Every Birdies style is made to meet the brand's three promises – ensuring everything is made stylish yet comfy, highly versatile, and champions women+ with every step.
Birdies uses an exclusive 7-layer comfort technology to support every inch of your feet – including memory foam, quilted satin, arch support, premium cushioning, dual-layered high-density foam, and shock absorption.
Birdies offers a 7-layer comfort technology that includes a layer of soft, quilted satin, arch and heel support, a layer of premium cushioning, dual-layered high-density foam, a shock absorption pad, and memory foam (Credit: Birdies)
Birdies is a certified B-Corp company for its social and environmental performance, transparency, and accountability. It sponsors the LA Professional Women's Football Club, Angel City FC.
It has partnered with Step Up, a leading mentorship non-profit, to create the Fly Together Mentorship Program that is helping over 100 girls and gender-expansive teens. Birdies also partners with Soles4Souls and has donated over 54,000 pairs of shoes.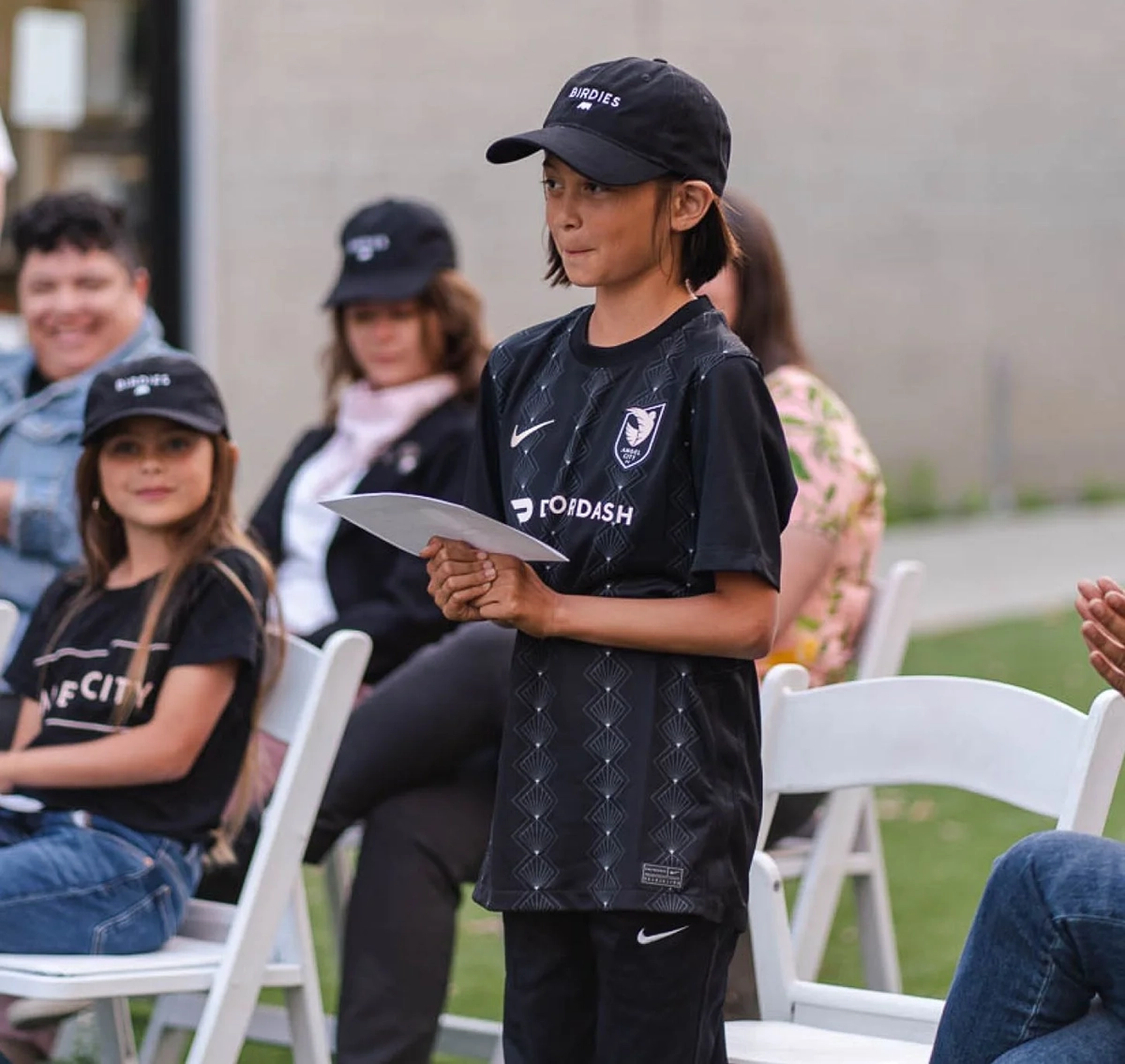 Birdies sponsors the LA Professional Women's Football Club, Angel City FC, and has partnered with Step Up, a leading mentorship non-profit, to create the Fly Together Mentorship Program that assists over 100 girls and teens who identify as gender nonconforming (Credit: Birdies)
Birdies Shoes: The Perfect Shoes for Any Occasion
Birdies are so popular because of their comfort and versatility. Wear these shoes indoors or outdoors for any occasion.
The brand offers several vegan styles, including its best-selling 'Starling' and 'Goldfinch' shoes.

Birdies have several vegan selections, including the popular Starling (top row) and Goldfinch (bottom row), available in various materials
This female-founded footwear brand is popular for its positive outlook that goes against the traditional industry view of 'stylish shoes can't be comfortable.' Birdies believes that all of life's journeys deserve a bit of sparkle, style, and comfy shoes.
Publications like The New York Times, Elle, Town & Country, and People have all raved about these comfortable but chic shoes that are "like clouds for your feet."
Birdies shoes can be personalized by having them monogrammed with your choice of three font styles and thread colors in-store or online (Credit: Birdies)
You can personalize your Birdies by having them monogrammed in-store or online with three font and thread color options. The Phoebe and Starling in limited colors can be monogrammed online.
Shipping and Returns with Birdies
Birdies runs a 'happy returns' program with a no-questions-asked 30-day return policy. You may be able to return your shoes outside the 30-day window if they are unworn by contacting the brand directly at [email protected] with photos of your shoes.
The official Birdies website ships internationally to Canada, the UK, and Australia with a flat-rate shipping fee.
Frequently Asked Questions about Birdies Shoes
Are you considering buying a pair of Birdies? We're answering the most common questions about Birdies shoes to help you find your perfect fit.
1. Should I Size Up or Down in Birdies?
Birdies are available in whole and half sizes from US ladies 5 to 12, except for a size 11.5.
You can take your regular size with Birdies, as the shoes are designed to mold to your feet over time for the most comfortable fit possible. You can expect your shoes to be a little snug at first before stretching with wear.
The 'Starling' style in black velvet and latte suede are both available in regular and wide widths.
2. How Do You Clean Birdies Shoes?
You can spot-clean your Birdies using a soft, bristled brush to wipe away dirt or spots. Adding a sprinkle of a drying agent, such as baking soda, to the inside of your shoes will help reduce odors. Tap your shoes to remove any excess powder that isn't absorbed.
The brand recommends avoiding using water to clean them. Only the 'Falcon' booties are water resistant. Details on how to clean their leather, velvet, and suede shoes are posted on their website.
Birdies has taken extra care in ensuring their customers' satisfaction by providing comprehensive guidelines on how to effectively clean and maintain their exquisite shoe collections, tailored to different materials (Credit: Birdies)
3. Do Birdies Stretch Over Time?
Birdies shoes are designed to stretch over time to mold to your feet for the perfect fit. Your shoes will fit snugly initially before stretching.
4. Does Meghan Markle Wear Birdies?
Meghan Markle, the Duchess of Sussex, is one of the many celebrities known for their love of Birdies shoes.
She was spotted wearing Birdies flats in 2018 while visiting Rotorua, New Zealand, with her husband, Prince Harry. You can add an HRH touch to your closet with the 'Blackbird' flats by Birdies that you can buy on Zappos.
Meghan, Duchess of Sussex, was pictured wearing the Birdies Blackbird slippers while out with her husband in New Zealand on October 30, 2018 (Credit: PA Images / INSTARimages)
5. Are Birdies Made in China?
Although the brand is based in San Francisco, Birdies shoes are made in China. It's an increasingly common trend for high-end American brands to export their manufacturing to Asian countries, specifically China, to reduce costs.
A 'made in China' label doesn't mean the shoes are poor quality. Many luxury brands use factories and manufacturers in China.
6. How Do You Get the Smell Out of Birdies?
We all sweat in our shoes. Every once in a while, you might catch an odor coming from your shoes. The easiest way to get the smell out of your Birdies shoes is to sprinkle a drying agent – i.e., baking soda – into the inside of your shoes.
Gently clean your shoes, and make sure to remove the insole during cleaning. Regular cleaning and alternating your Birdies with other shoes will reduce any smell.
7. Are Birdies Good for Bunions?
Birdies are an ideal option for those with wider feet or with bunions. 'The Swan' shoe has a soft suede upper that is more flexible with several padding layers and memory foam for extra support. These pointed-toe slides are available in a range of color options, from casual neutrals to dress-up-worthy beading and gem detailing.
Comfortable shoes have never looked so chic! Birdies is a celebrity-approved and female-founded footwear brand that supports whatever the day might bring.