Anyone on the fitness side of Instagram will have seen a pair of NOBULL sneakers on their feed.
These shoes are a go-to for fitness influencers and one of the most popular brands for CrossFit athletes. This footwear start-up has the potential to rival established brands like Nike, Brooks Running, and Hoka.

NOBULL is a footwear and apparel brand that was founded in 2015 with a focus on CrossFit
This performance-driven brand combines intentional designs with the latest footwear trends to give you sneakers that will support you through every type of physical activity.
The brand is at the heart of the CrossFit community as the sport explodes on social media, turning a niche product into an industry leader. Get ahead of the curve and add a pair of NOBULL sneakers to your closet before they become the next big thing.
NOBULL is a leader in the functional fitness niche, with its sights set on expanding internationally as the all-around fitness brand with a stronghold in CrossFit. We're deep diving into the NOBULL brand to help you determine whether it's the right running shoe for you.
NOBULL Shoes: The Minimalist Shoe for CrossFit and Beyond
NOBULL describes itself as a "footwear, apparel, and accessory brand for people who train hard and don't believe in excuses."
The brand was launched in 2015 by Michael Schaeffer and Marcus Wilson for athletes at every level. The name 'NOBULL' is shorthand for 'no bullshit,' reflecting the ethos of the brand and its community.
View this post on Instagram

The brand has its origins in the CrossFit community, with Wilson and Schaffer striving to create shoes that are versatile enough to support you while jumping, skipping rope, lifting weights, and running. However, these sneakers are ideal for athletes and gym-goers of every level.
NOBULL is a no-nonsense footwear brand you want to have on your radar. It is an ideal choice for CrossFit fans and those wanting an all-around sneaker for kickstarting their fitness journey.
Its recent success has led NOBULL to expand beyond CrossFit sneakers to become a lifestyle brand with an expanded range of categories. The brand also offers swimwear, golf gear, and trail running shoes.
NOBULL has its origins in the CrossFit community but it has grown to become a lifestyle brand with an expanded range of products from golf to swimwear
NOBULL works with several brand ambassadors, primarily CrossFit athletes, including Emma Lawson, Tia-Clair Toomey, Justin Medeiros, and Mal O-Brien. The brand is already a powerhouse in the CrossFit industry and looks set to break into other sports, including swimming, golf, and trail running.
While it has a strong online presence, NOBULL is working on expanding internationally with event pop-ups, a Miami trial store, and a London retail store scheduled to open in autumn 2023.
View this post on Instagram
What are NOBULL Shoes Known For?
NOBULL shoes are known for being designed to accommodate CrossFit training. While most activewear shoes are made to support one type of activity, such as running or weightlifting, NOBULL shoes are more versatile.
NOBULL is credited for popularizing the sport through the CrossFit Games and bringing CrossFit footwear into mainstream culture
The brand is credited for bringing CrossFit sneakers into everyday fashion and promoting the sport through the CrossFit Games.
NOBULL is also known for being the NFL's Official Combine Training Partner and the on-field clothing and hat provider for the NFL Scouting Combine in Indianapolis.
It also serves as the footwear brand and official training apparel for the PGA Tour and is the title sponsor of the CrossFit Games.
How Much Do NOBULL Shoes Cost?
The average NOBULL sneaker will set you back $139. The brand's pricing options range from $60 for its classic slides to $250 for its 'Lifter' shoe.
Its most popular sneakers average between $150 and $180, putting them at a more expensive price point for training shoes. NOBULL's official website offers free shipping on orders of $99 and over.
NOBULL slides and shoes retail from $60 to $250, with its most popular styles averaging between $150 and $180
How to Care for NOBULL Shoes
We recommend cleaning your NOBULL shoes using warm water with mild soap. You can also spot-clean your shoes with a soft brush or wet cloth to remove stains or dirt. Avoid putting your NOBULL sneakers in a washing machine.
The NOBULL Run Club
Become part of the NOBULL community by signing up for the NOBULL Run Club – a group for passionate runners.
The community is run through Strava, with challenges and local events taking place through the NOBULL Run Club.
View this post on Instagram
The Chipper Loyalty Program
NOBULL's 'The Chipper' loyalty program gives regular customers early access to new products and restocks, free shipping, and exclusive rewards.
You'll earn 1 point for every $1 spent on the NOBULL website to start unlocking benefits as you earn. You can also earn points by writing reviews and interacting with NOBULL on social media.
Top VIP-level members will get early access to select apparel and footwear, exclusive product releases, and VIP virtual events.
Frequently Asked Questions About NOBULL
Are you thinking of buying a pair of NOBULL shoes? We're answering the most common questions from our community about NOBULL shoes to help you choose the right pair.
Where are NOBULL Shoes Made?
While NOBULL is based in Boston in the United States, its footwear is designed in the USA and made in China.
Who is NOBULL owned by?
NOBULL was launched by Rebook alumni Marcus Wilson and Michael Schaeffer in 2015.
The company is currently funded by private equity, with a 2021 fundraising round seeing the company valued at over $500 million as it eyed up a global expansion.
Exeter Captain, a Boston-based private equity firm, partnered with NOBULL in 2021 to fund its growth into new markets.
View this post on Instagram
Can You Squat in NOBULL Shoes?
Yes, you can squat in NOBULL shoes. Every style is designed to accommodate CrossFit training, including squats and weightlifting.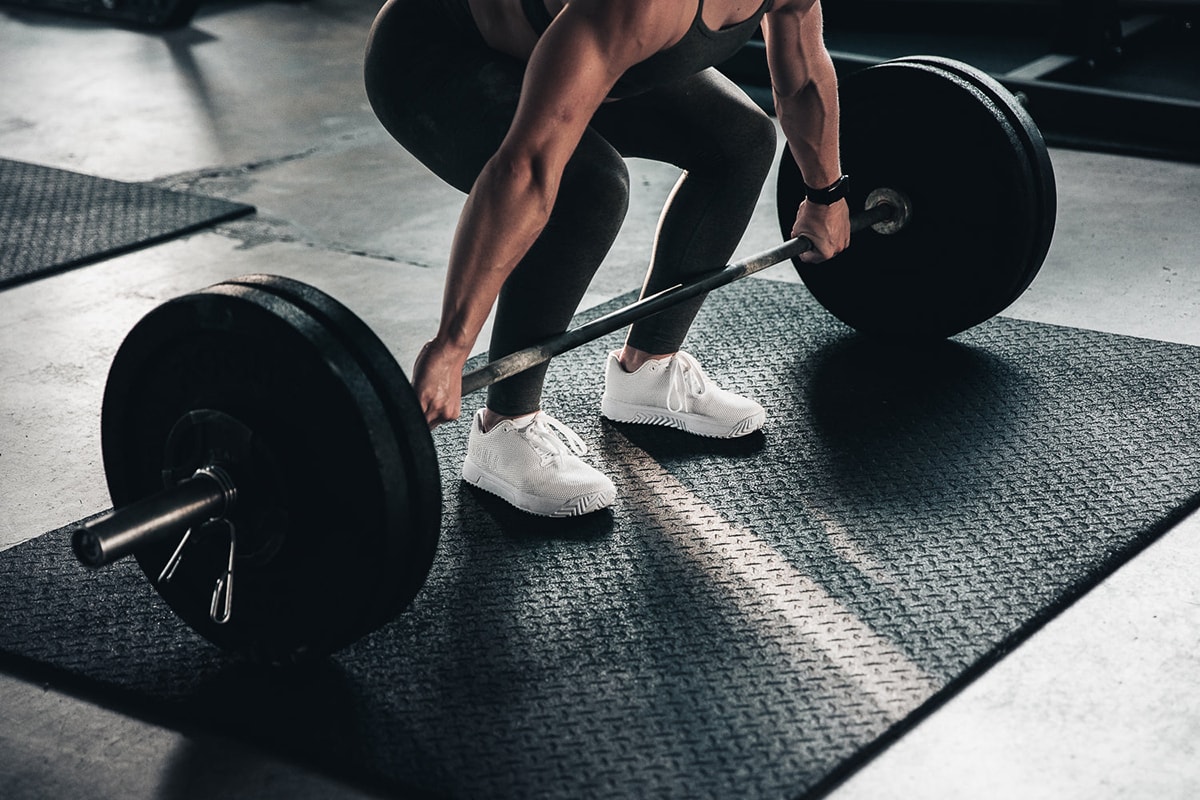 NOBULL shoes are designed to accommodate CrossFit training, including squats and weightlifting (Credit: NOBULL Project)
Sizing Advice for NOBULL Shoes
NOBULL shoes typically run true to size. The brand recommends going up half a size if you are between sizes. Each NOBULL style has a size guide on the product page of the brand's website with further advice on how to get the best fit.
Get used to seeing athletes and fitness influencers wearing NOBULL shoes and apparel. The brand looks set to expand internationally in the coming years with its minimalistic styles and performance-driven designs.
Elevate your workout routine with NOBULL sneakers that will take you from the running track to lifting weights and hitting new heights with the box jump.