Sneakers are a style trend that will never die. While sneakers made their way back into mainstream fashion thanks to streetwear, they're a style we'll always have in our closets. Although niche trends come and go, some retro sneakers have been on the shelves for decades.
These retro sneakers have dictated trends, continued to be best-sellers, and represent some of the most iconic styles in the industry.
They're some of the best styles to invest in for your closet, whether you're searching for an everyday shoe or want to experiment with something new. These women's retro sneakers tick all the boxes – offering comfort, style, and versatility.
We're rounding up the best women's retro sneakers you can still buy today. Add a little vintage inspiration to your closet or elevate your everyday style.
1. Nike Classic Cortez Sneaker, $80 at Nordstrom
The Nike Cortez sneaker was originally launched during the 1972 Olympic Games as the footwear brand's original track shoe. It was one of the company's first overnight success stories, putting the brand on the world stage.
While we all know the Air Jordan, the Cortez shoe was just as important to Nike's success.
The Cortez is Nike's first track shoe released during the 1972 Olympic Games
What made the 'Cortez' shoe an instant best-seller was its versatility as a style you can wear off and on the track. These shoes earned a place in pop culture history after the white, red, and blue style appeared in the Forrest Gump movie.
These low-top sneakers are made using 100% leather and have a round toe with contrasting branding on the sides and heels. No sneaker collection is complete without a pair of Nike Cortez trainers.
2. Converse Chuck Taylor All-Star High-Top Classic Sneakers, $65 at Nordstrom
Few sneakers are as instantly recognizable as the All-Star High Tops by Converse. These sneakers are the OG basketball shoe and were originally released over 100 years ago.
They've since become a pop culture icon, paving the way for some of the most iconic footwear silhouettes.

The most iconic and timeless silhouette, the Converse Chuck Taylor All-Star High-Tops are a must-have in any wardrobe
There are a pair of All-Star sneakers for every personality, from subtle neutral tones to statement canvas prints and sophisticated leather styles. This unisex sneaker is available in a regular and wide fit for extra comfort and versatility.
3. New Balance Women's 237 Sneakers, $79.99 at Nordstrom
Looking for vintage inspiration for your shoe closet? Take a peek at the New Balance 237 sneakers for women.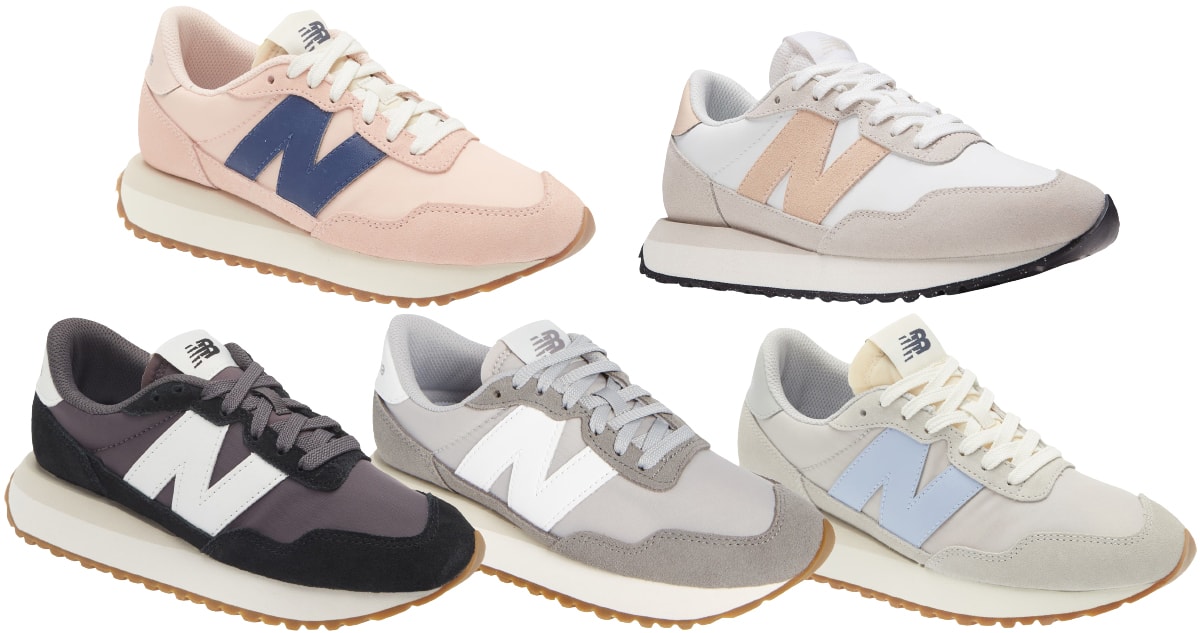 The New Balance 237 boasts a 1970s aesthetic and comes in old-school colorways
These shoes are a nod to the brand's running heritage from the 1970s and add a contemporary feel with a mudguard, gator-inspired detailing, and oversized but streamlined N logo.
You'll find the 237 sneakers in several color options, including muted pastel shades to add a subtle touch of color to your closet.
4. Classic Adidas Gazelle Sneakers, $99.95 at Zappos
While the New Balance 237 is a contemporary take on a classic style, the Adidas Gazelle maintains most of its original look from its debut shoe in 1966.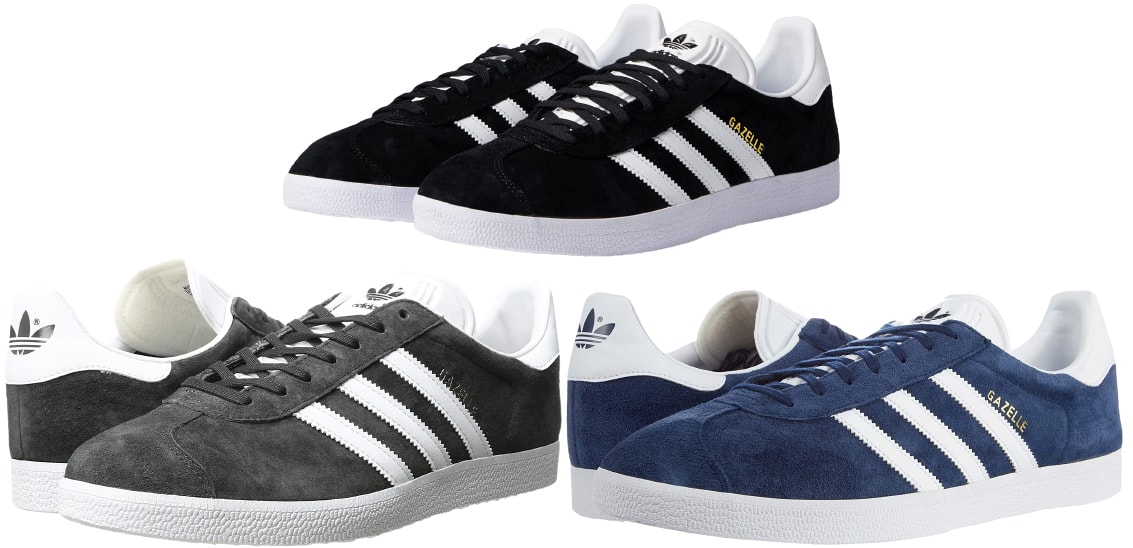 Bringing back the '90s vibe, the Adidas Gazelle features a suede upper with high-contrast serrated 3-Stripes and a classic T-toe
The Gazelle is one of Adidas' best-selling styles, recognizable by its suede design and bright uppers. The uppers were originally color-coded, with each style slightly tweaked to suit specific sports before the style eventually evolved into one permanent silhouette.
The three white stripes against the suede fabric are one of the most classic sneaker styles in the world. You'll find these shoes in every color option imaginable, from burnt oranges to highlighter yellow and contrasting navy blues.
5. Puma Unisex Roma Sneakers, $52.98 – $62.34 on Amazon
Puma's unisex Roma sneakers were launched in 1968, originally designed for runners. These sneakers have also evolved with time, with more leather and suede options hitting the market, elevating the low-profile shoe for everyday wear. The reinforced heel gives the shoe an extra comfort factor.
One of Puma's most popular styles, the Roma was originally released as a running shoe in 1968 and has now become a classic lifestyle sneaker silhouette
It's worth noting that the Roma sneaker is a unisex style, with women being advised to order 1.5 sizes down from the sticker size to get the best fit.
6. Novesta Star Master, $65 at Novesta
The beauty of retro sneakers is the heritage behind them. Novesta is a brand that has been producing canvas sneakers for a century, making them one of the oldest companies in the industry.
Its 'Star Master' sneaker is one of its best-selling styles and continues to look just as good today as it did when it first hit the market.
The Novesta Star Master features an understated, timeless design made of canvas with gum rubber soles
These vintage-inspired sneakers are the perfect option if you want to avoid athleisure silhouettes and choose a style that will work for your everyday closet.
You'll find the 'Star Master' sneakers available in a range of neutral and muted shades, giving you a sneaker for every occasion.
7. Vans Old Skool Stackform Sneaker, $79.95 – $89.95 at Nordstrom
We couldn't write a list of the best women's retro sneakers without mentioning Vans. This brand encapsulates the California cool aesthetic of casual sneakers and remains at the forefront of the industry.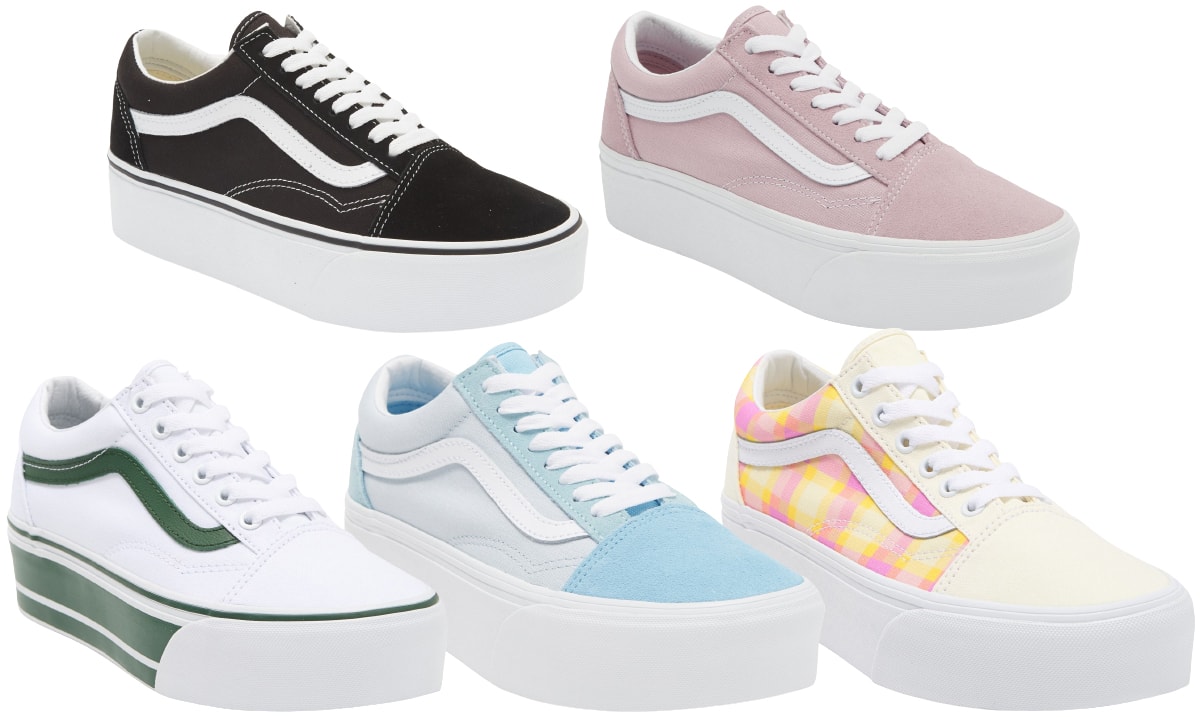 The Old Skool Stackform has a chunky platform, elevating the classic Vans side-stripe silhouette
These retro sneakers feature the brand's iconic side stripe silhouette with a reimagined platform for a more contemporary look. You get the signature rubber waffle outsole synonymous with the Vans brand with the extra comfort of supportive padded collars.
8. Converse Chuck Taylor All-Star 1970 Low Top, $80 – $85 at Nordstrom
Converse is a brand that deserves to make this list twice. If you're experimenting with sneakers, add the All-Star 1970 low-top sneakers to your shopping list.
This style is more versatile than its high-top sibling but still offers the same retro aesthetic.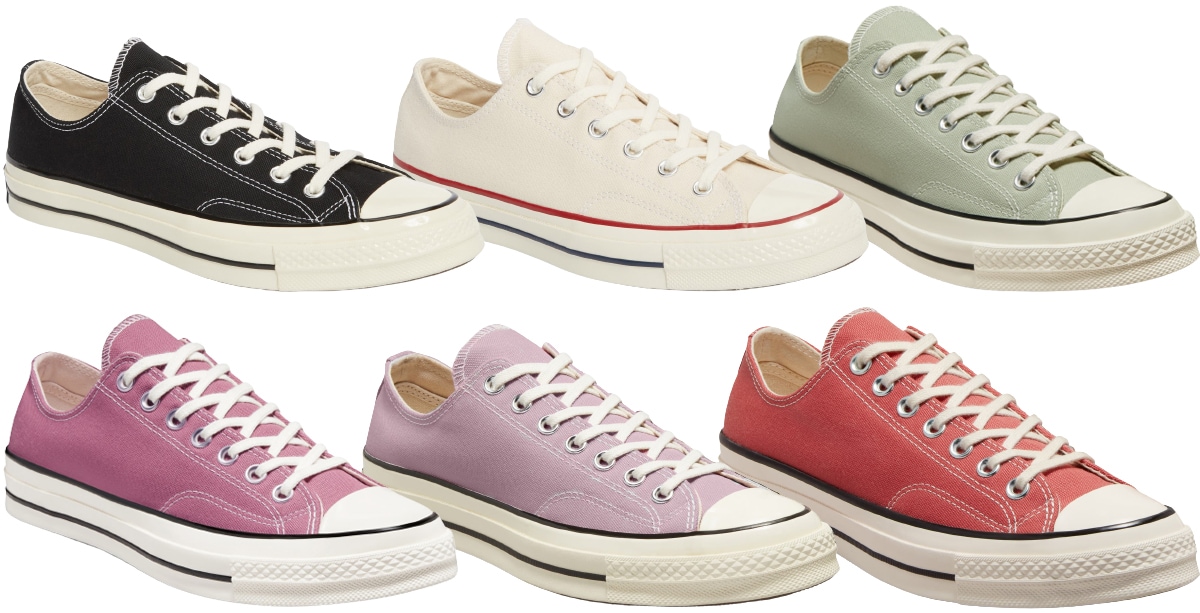 A 1970s icon, the Chuck Taylor All-Star Low boasts archival-inspired details with modern comfort updates
The 1970 style is an evolution of one of the best basketball sneakers on the market. It continues to be updated and reimagined by the brand to stay ahead of the trends while remaining true to the shoe's DNA.
9. Nike Air Force 1 '07 Next Nature, $115 at Nike
Every sneaker fan has heard of the classic Nike Air Force 1 '07 style. They're the quintessential unisex 'white sneaker' that everyone needs in their closet.
The iconic Air Force 1 Next Nature is made from at least 20% recycled materials and has Nike Air cushioning for lightweight comfort
This style has been one of Nike's best sellers since the '80s and has evolved to keep up with industry changes and trends.
The new '07 Next Nature model is made using at least 20% recycled materials and synthetic leather.
10. Reebok Club C Sneakers, $85 at Zappos
Never underestimate the versatility of a classic tennis shoe. The Reebok Club C sneaker is a shoe that still flies under the radar but deserves a spot in your closet.
It's the shoe that works for everything, whether you're hitting the tennis court, going out for brunch, or jetting off on vacation.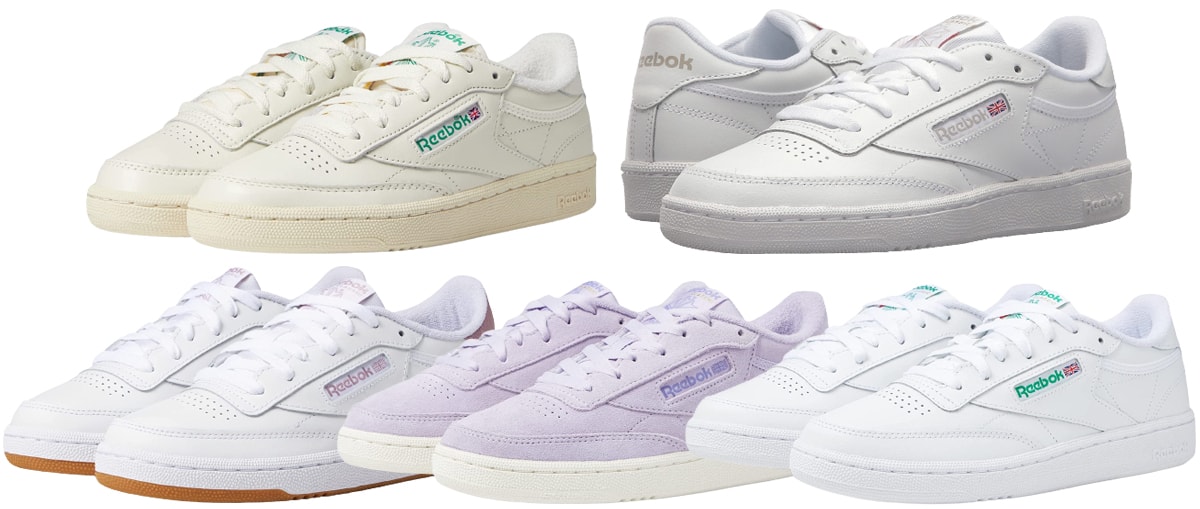 A classic tennis style, the Reebok Club C is made of soft leather with a comfortable moulded sockliner, lightweight EVA midsole cushioning, and a durable rubber outsole
Add some vintage inspiration to your closet by shopping the 10 best women's retro sneakers that are still available today.