If you can quote anything from Forrest Gump, it's either "Life is like a box of chocolates…" or "Run, Forrest, run!" or even simply "JENNAY!"
Released in 1994, Forrest Gump stole hearts and screens across the world, becoming the penultimate highest-grossing film of the year, second only to The Lion King.
In addition to its financial earnings, the film earned six Academy Awards: Best Picture, Best Director for Robert Zemeckis, Best Adapted Screenplay, Best Visual Effects, Best Film Editing, and Best Actor for Tom Hanks.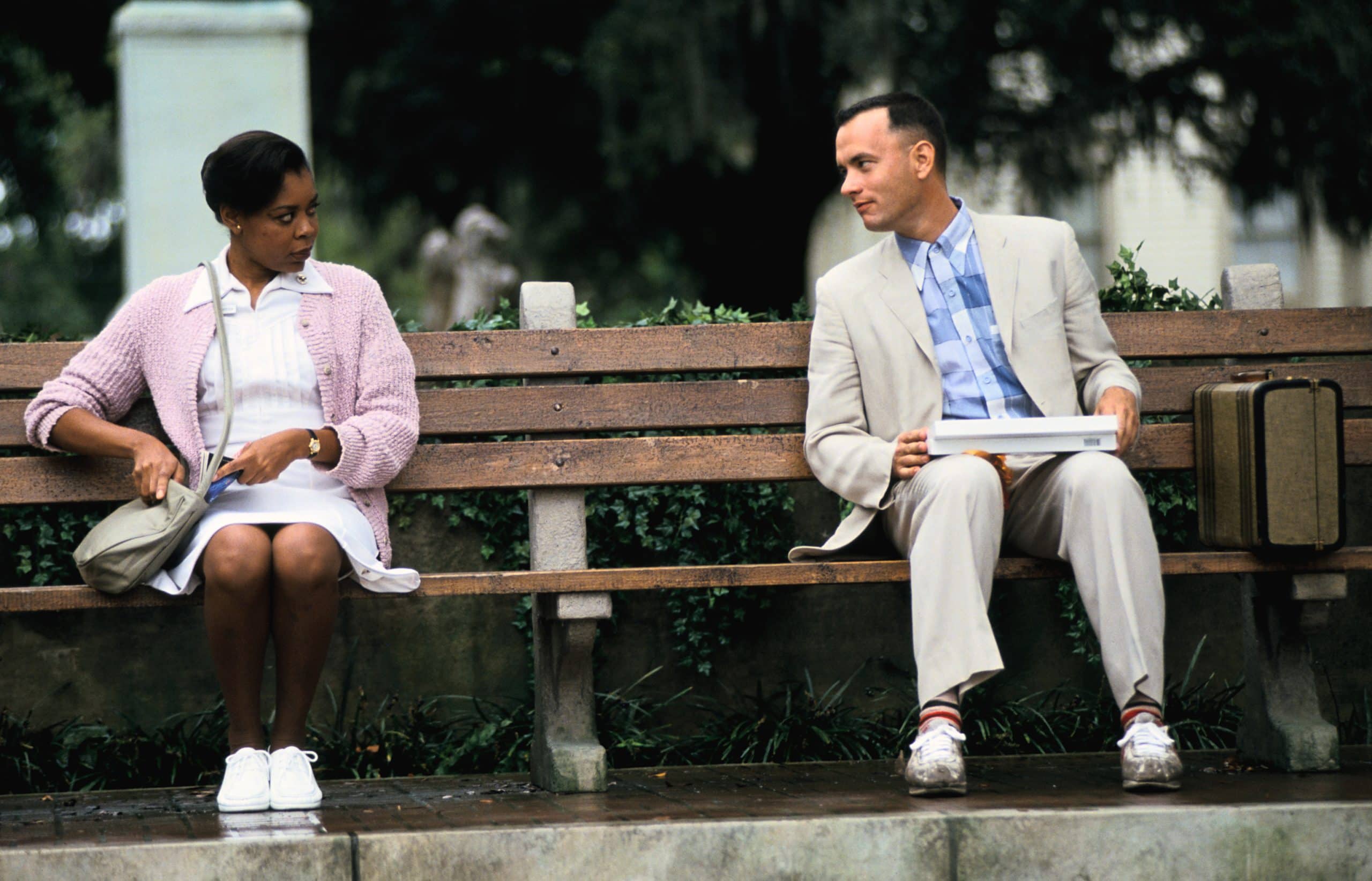 Forrest Gump became the top-grossing film in America released that year and earned over $678.2 million worldwide during its theatrical run, making it the second-highest-grossing film of 1994, behind The Lion King (Credit: Paramount Pictures)
Forrest Gump has had staying power in both the entertainment industry and the mainstream groupthink, as the film was selected by the Library of Congress' United States National Film Registry in 2011—not to mention the many memes the film has spawned over the years.
Still, it's that last aforementioned quote—"JENNAY!"—that leaves some confusion for viewers, even today.
If you're one of the many people still scratching your head about what happened to Jenny, you're not alone.
Jenny's deadly illness is never specified in Forrest Gump
The film's titular character, portrayed by the legendary actor Tom Hanks, goes through many trials and tribulations across the world, meeting new friends everywhere he goes during the length of the film. However, there is one woman that's always on his mind: Jenny Curran.
The two meet on Forrest's first day of school and become fast friends—in fact, it's a young Jenny, portrayed by Hannah R. Hall, that shouts the iconic "Run, Forrest, run!" line—but lose touch due to the Vietnam War.
Hanna Hall and Michael Conner Humphreys as young Jenny Curran and Forrest Gump in the 1994 comedy-drama film (Credit: Paramount Pictures)
Forrest writes Jenny letters throughout the years, but doesn't reunite with her, an older Jenny now portrayed by The Princess Bride actress Robin Wright, until 1967. Their meeting is brief, and the pair are separated once again.
Finally, in 1976, their paths crossed. Forrest and Jenny have sex, only for Jenny to disappear again.
In the latter half of the film, in 1981, Jenny reveals that she gave birth to the couple's son, Forrest Jr., and the two become close again.
It is then that Jenny says she has "some kind of virus" and that she is very sick and will likely not survive. Shortly after Jenny and Forrest get married, Jenny succumbs to her illness.
Jenny Curran, played by Robin Wright, died from "some kind of virus" soon after getting married to Forrest Gump, played by Tom Hanks (Credit: Paramount Pictures)
The film never specifies what Jenny's deadly illness is, but rumors circulated that it was likely HIV/AIDS. Forrest Gump was released during the throes of the AIDS crisis, and unfortunately, this deadly virus was made a political issue, so perhaps it was not included in the film to prevent backlash.
However, in 2019, showrunners confirmed exactly what Jenny Curran died from.
Jenny from Forrest Gump died from HIV/AIDS
Twenty-five years after the film's release, screenwriter Eric Roth finally revealed that Jenny did, indeed, die from HIV/AIDS. She likely contracted the disease in the many years that she and Forrest were apart.
Even more surprising, Roth told Yahoo! Entertainment that the original plan was to shoot a sequel, which centered around the fact that Jenny's son Forrest Jr. also contracted late-stage HIV, which had likely been passed to him during birth.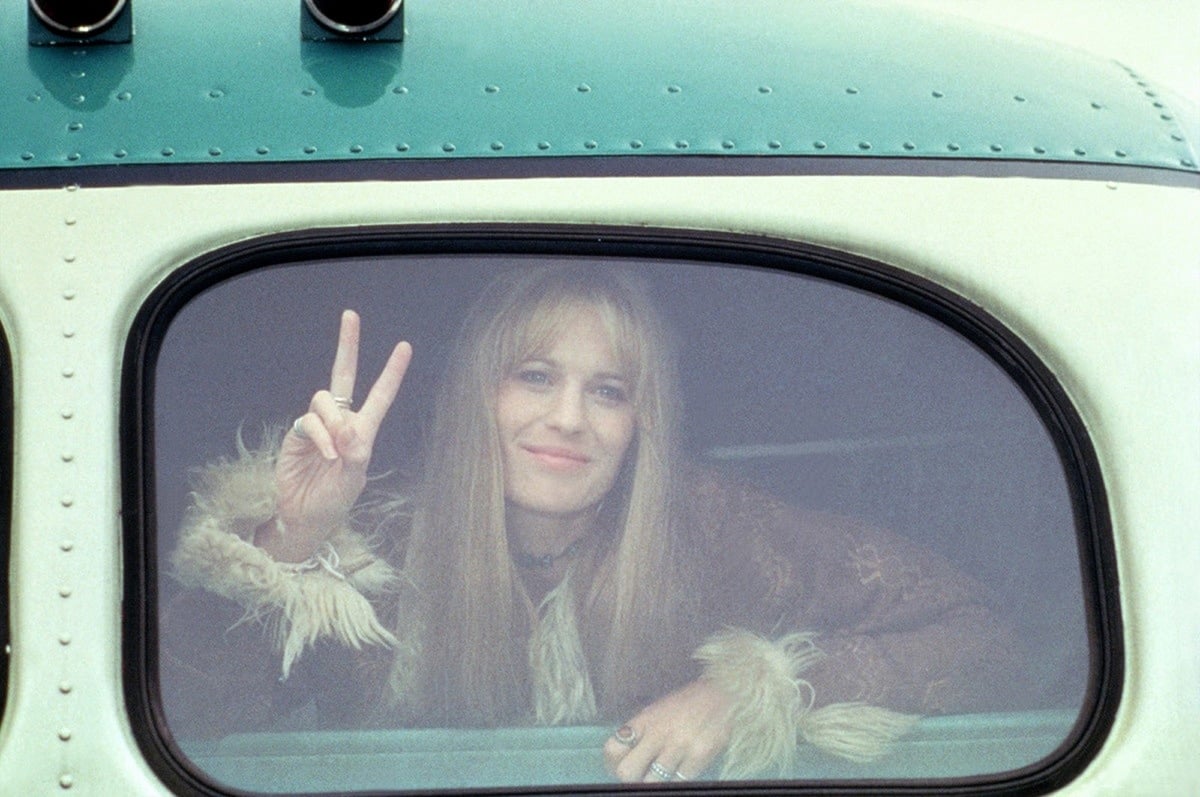 Twenty-five years after the film's release, screenwriter Eric Roth confirmed that Jenny Curran died from HIV/AIDS (Credit: Paramount Pictures)
Unfortunately, the 9/11 terrorist attacks derailed the Forrest Gump sequel, as Roth said the tale felt "meaningless" compared to the real-world atrocities going on.
"It was gonna start with his little boy having AIDS," Roth said during the Yahoo! Entertainment interview. "And people wouldn't go to class with him in Florida. We had a funny sequence where they were [desegregating] busing in Florida at the same time, so people were angry about either the busing or [their] kids having to go to school with the kid who had AIDS. So there was a big conflict."
Screenwriter Eric Roth revealed that the original plan was to shoot a sequel that centered around the fact that Curran and Gump's son Forrest Jr. (Haley Joel Osment) also contracted late-stage HIV (Credit: Paramount Pictures)
Roth also said he planned to include other real-world events in the film, like placing Forrest in the back of O.J. Simpson's car during the ex-footballer's criminal car chase and having him dance with Princess Diana at a charity ball. Another scene featured the Oklahoma City bombings.
However, in light of the 9/11 tragedy, screenwriter Eric Roth simply felt that a sequel to Forrest Gump wasn't in the cards.
Robin Wright is doing well after playing Jenny in Forrest Gump
There are two actresses that portray Jenny Curran in Forrest Gump: Hanna R. Hall as the younger and Robin Wright as the elder.
Though Hanna R. Hall's role in Forrest Gump was a huge breakout for the young star, she has only appeared in a few notable titles since the film debuted in 1994.
Hall appeared in the film adaption The Virgin Suicides in 1999, originally auditioning for the lead role of Lux Lisbon (the role eventually went to Kirsten Dunst) but being cast as a younger sister, Cecilia Lisbon.
In 2007, Hanna R. Hall broke into the public eye again, playing Judith Myers, Michael Myers' older sister, in Rob Zombie's Halloween. However, we haven't seen much of her since then.
Hanna Hall broke into the public eye after playing Michael Myers' older sister, Judith Myers, in the 2007 slasher movie Halloween (Credit: The Weinstein Company Dimension Films / Metro-Goldwyn-Mayer)
On the other hand, the adult Jenny Curran, Robin Wright, has gone on to lead a prolific career.
Apparently, actresses Jodie Foster, Nicole Kidman, and Demi Moore had all been offered the role of Jenny Curran but had turned it down, leading to Robin Wright scoring the iconic role.
Since then, Robin Wright has appeared in both starring and supporting roles in titles like She's So Lovely, House of Cards, Wonder Woman, and Blade Runner 2049. Now 56, Wright has also tried her hand behind the screen, directing episodes of Ozark and Tell Me Lies.
Robin Wright has since appeared in several films and series, including House of Cards (Credit: Milla Cochran / Startraksphoto)