Lululemon has slowly but surely achieved global domination since its 1998 launch. The label has become an international activewear favorite, often beating iconic brands like Adidas and Puma in terms of popularity in the yoga world. During the Christmas shopping season of 2022, Lululemon's Everywhere belt bag was sold out everywhere.
The curved logo can now be spotted on men and women from the brand's hometown of Vancouver, Canada, to the streets of Yokohama and beyond.
Lululemon is well-known for its technical athletic fitness apparel and innovative construction techniques (Credit: Michael Vi / Shutterstock)
Fans of the brand can provide numerous reasons why they love their Lululemon leggings. Still, from a business perspective, their popularity can be narrowed down to innovative fabrics and brand exclusivity.
Lululemon has worked tirelessly to ensure they become the go-to brand for high-end yoga apparel. Below we'll be breaking down exactly how they did it.
Why Is Lululemon So Popular?
No matter where you are in the world, the chances of you spotting a pair of Lululemon leggings at your local yoga studio or gym are higher than ever. The brand is famous for its premium-quality fabrics, flattering fits, and innovative designs.
Lululemon is famous for using premium-quality fabrics and creating its original Luon fabric, featuring a higher-than-average amount of nylon microfiber
They are the creators of the technical Luon fabric, a breathable and moisture-wicking nylon/Lycra blend designed to provide support and stretch. But it's not just the brand's amazing fabrics that make it popular. It's the way they promote and release them.
An Exclusivity-Based Business Model
Lululemon operates on a strategic, limited supply, and high-demand business model. New products are released in small, exclusive batches that tend to sell out quickly, creating the illusion of rarity and driving up demand.
It's a model that has worked well for streetwear giant Supreme over the years; Lululemon proves that the strategy can easily transition into the activewear realm.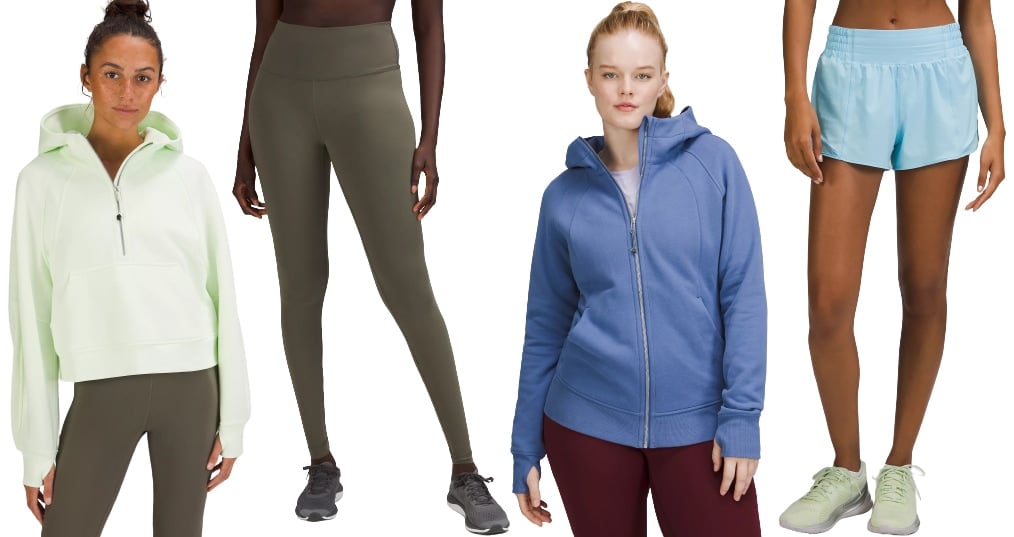 Lululemon releases products in small, exclusive batches that sell out quickly, creating the illusion of rarity and driving up demand
Strategic Collaborations
Lululemon's cult-like following also consists of high-profile celebrities and influencers, which has only helped improve its reputation over the years. The activewear brand counts A-listers like Lucy Hale, Addison Rae, Chrissy Teigen, Olivia Wilde, Kendall Jenner, and Kate Upton among its fanbase.
It was one of the first major brands to truly embrace influencer marketing, starting with local yogis from Vancouver and working its way up to the Hollywood elite.
Olivia Wilde, Vanessa Hudgens, and Lucy Hale wearing Lululemon clothing (Credit: BauerGriffin / INSTARimages / Cover Images)
The brand has recently introduced artist and designer collaborations into its mix. So far, they have collaborated with the London-based fashion designer Roksanda Ilincic, German designer Robert Geller, and British artist Ed Curtis. These limited-edition capsules have further enhanced Lululemon's high-end brand positioning.
High Profile Media Attention
Lululemon is a shining testament to the phrase "all press is good press." The brand gained much attention from media scandals over the years, caused mainly by outrageous statements from founder Chip Wilson.
The problematic entrepreneur made comments that were openly sizeist and racist, which eventually forced him to leave the brand in 2013.
Some of his most controversial statements included saying that "some women's bodies just don't actually work for [Lululemon clothes]" and that making clothes over a size 12 is "a money loser, for sure."
Lululemon gained high-profile media attention, mostly caused by the sizeist and racist comments made by its founder Chip Wilson (Credit: @chipwilsonofficial / Instagram)
The name Lululemon is said to have racist origins. Wilson once stated that he intentionally named his company because he found it funny that Japanese people struggled to pronounce the letter L. He once told Canada's National Post Business Magazine that "it's funny to watch them try and say it."
Wilson's statements might leave you with a bad taste in your mouth, but they ultimately worked in the brand's favor. These scandals brought Lululemon a lot of global media coverage, in turn creating worldwide brand recognition. As it turns out, most people were willing to look past Chip Wilson's comments, and the brand continued its meteoric rise to fame.
Why Is Lululemon So Expensive?
One major factor behind Lululemon's pricing is its fabrics. As previously mentioned, Lululemon works hard to develop cutting-edge technical fabrics. They place a massive emphasis on research and development.
Their headquarters feature a "Whitespace Lab," where their expert R&D team continually develops their fits and fabrics. The lab even has exercise equipment and humidity-regulating chambers so that the garments can actually be tested in action, ensuring they actually improve performance.
Lululemon's headquarters have a Whitespace Lab, where they create and continuously develop their cutting-edge technical fabrics (Credit: Lululemon)
Retail stores and customer experience are also important to Lululemon. They have an expansive network of physical locations where they offer a high level of customer service and in-store events. Since its inception, Lululemon has worked with local yoga studios and teachers to offer classes to customers. These enhanced levels of support are reflected in Lululemon's pricing.
Despite the high price point, Lululemon has a loyal global customer base that keeps on coming back for more. Fans agree that Lululemon activewear is comfortable, long-lasting, and holds its shape.
Is Lululemon Expensive Compared To Other Brands?
Lululemon is considered one of the most expensive athleisure brands in the world. A quick Google search of your local Lululemon store will show you that the brand is firmly placed in the $$$ pricing bracket.
A basic pair of leggings will set you back at least $100, while a matching tank top or t-shirt costs an additional $40-$100. Limited edition styles can truly be considered investment pieces since they often cost upwards of $1,000!
Lululemon Align Cropped Tank Top, $68-$72; Lululemon Align High-Rise Pants, $128-$138; Lululemon Lab Down-Fill Jacquard Parka, $798; Lululemon Quilted Light Insulation Cropped Jacket, $198
Their prices are not extortionate compared to luxury fashion brands, but they're definitely on the higher end of the spectrum for activewear. To put things into perspective, basic Nike or Puma leggings can be found for as low as $35. So, how does Lululemon compare to its competitors?
Other high-end yoga brands have popped up over the years, such as Alo Yoga, Vuori, Sweat Betty, and Beyond Yoga. Their prices are comparable to Lululemon, with yoga leggings averaging at $100 or slightly higher. Fabletics is a popular mid-tier alternative, with most leggings ranging from $50-$80.
Despite everything, Lululemon fans are ok with spending hundreds of dollars on their pieces thanks to their continued enhancement of fits and fabrics. Media scandals and sought-after collabs might have drawn customers in, but the quality of the products is what kept them coming back.