The white sneaker trend isn't going anywhere. The shoe has become a go-to for celebrities and influencers alike as they work with practically any outfit.
As long as you know how to clean them, you can wear white sneakers in almost any weather condition.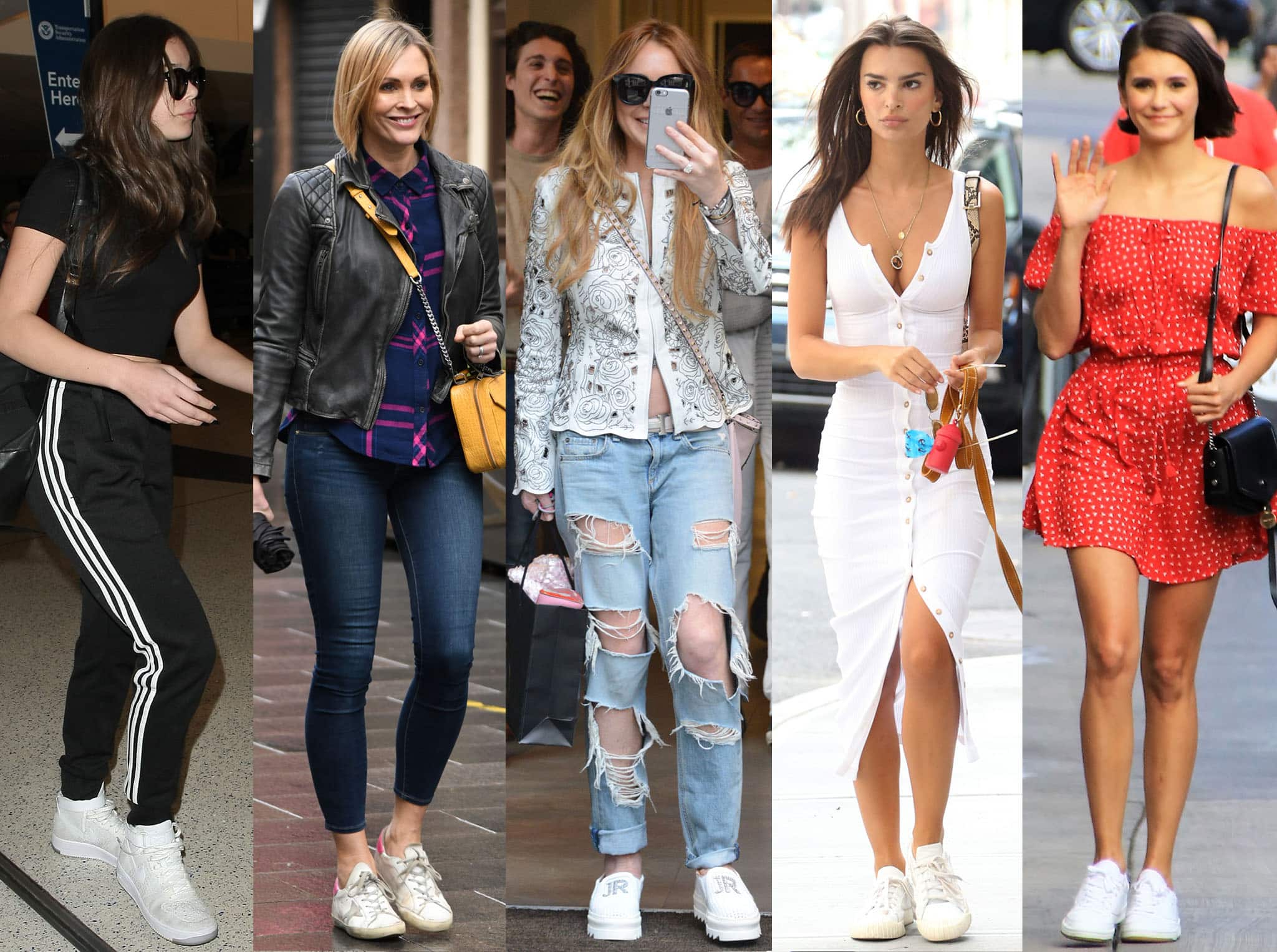 Hailee Steinfeld, Jenni Falconer, Lindsay Lohan, Emily Ratajkowski, and Nina Dobrev show different ways to wear white sneakers
Ever since they released the first pair of Nike Air Jordans in 1985, we've had a love for sneakers.
In recent years, sneakers have become as collectible as designer handbags. Brands from every aspect of the fashion spectrum are looking to cash in on the trend.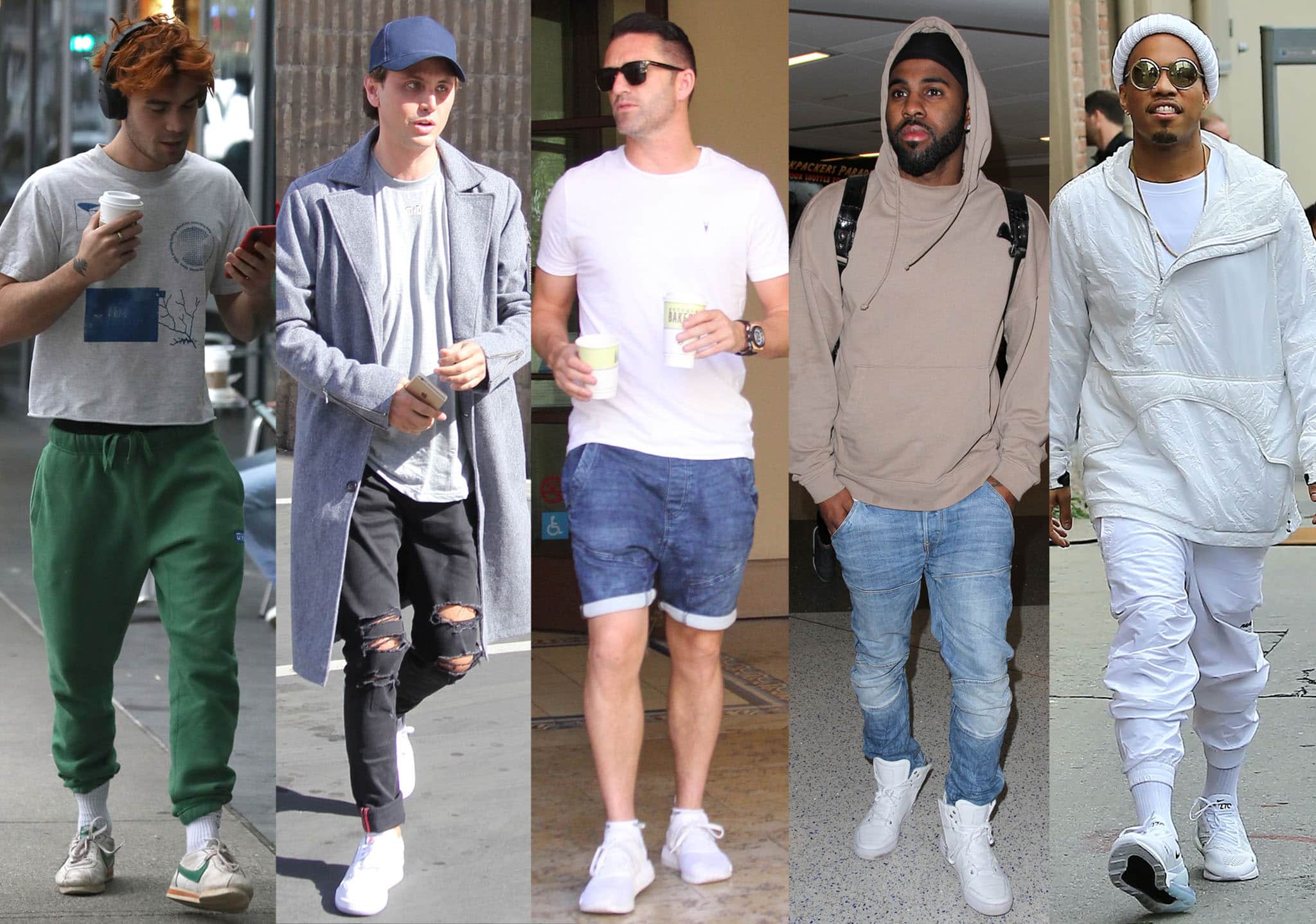 KJ Apa, Jonathan Cheban, Robbie Keane, Jason Derulo, and Anderson Paak wearing white sneakers
While white sneakers are a wardrobe must-have, they're experiencing a resurgence thanks to our new-found love of casual trends.
After all, we've spent almost a year working from home in our loungewear and athleisure clothes. It's no surprise that our obsession with comfort has finally reached our feet.
White sneakers stand out for their simplicity. While you can find styles that incorporate embroidery and colored detailing, most sneakers choose to retain the all-white look. These shoes have become a staple in the world of streetwear and a status symbol.
We all know someone hunting for a pair of AirDior sneakers or who seems to be on a waiting list every month for a new style of designer sneakers.
Jordan x Dior Air Jordan 1 High Sneakers, $10,195 at Farfetch
The Dior Air Jordan 1 is one of the most highly anticipated shoe launches of 2020, featuring Dior's monogram Swoosh logo on the classic Air Jordan 1 high silhouette
These shoes are one trend that works for every budget. You can choose to pick up your white sneakers from ASOS or Balenciaga or anywhere in between.
Asos Design 'Doro' Chunky Lace-Up Sneakers, $40 at Asos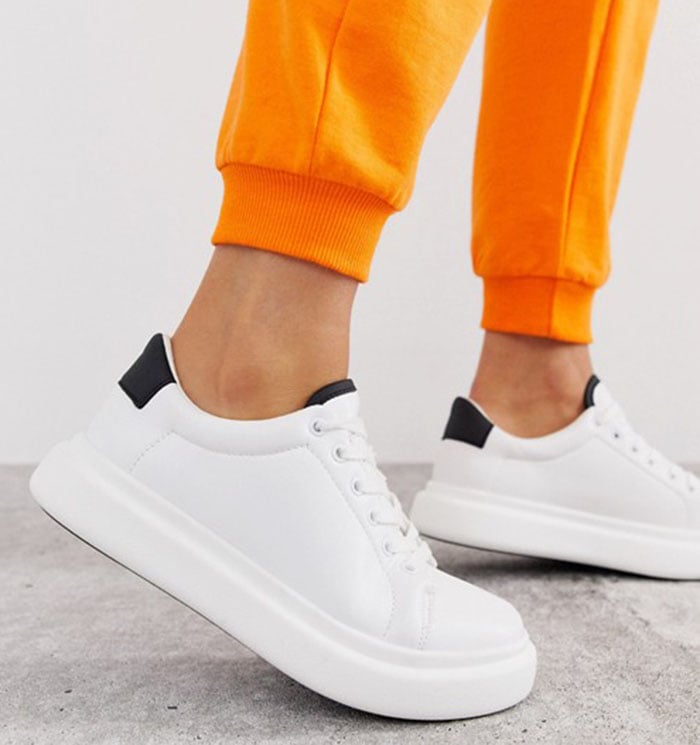 Affordable but chic, the Asos Doro shoes feature contrasting cuffs and chunky soles
Thanks to brand collaborations, you no longer have to drop hundreds of dollars to get a pair of designer sneakers.
Athleisure brands such as New Balance are collaborating with fan-favorite luxury brands like Casablanca to create budget-friendly sneakers. These styles are notorious for selling out in less than 60 seconds.
While these shoes will set you back more than an ASOS pair, it's considerably less than the total you would ring up on your credit card in Balenciaga.
New Balance x Casablanca 237 Shoes, $129.99 at New Balance
The New Balance and Casablanca 237 shoe collaboration features monogram prints and N branding done in the label's signature colors
Every fashion trend has its moment in the sun. White sneakers have gone beyond being a trend to a classic closet staple that is a guaranteed investment.
While you might now get a return for your money on a pair of Louboutins or Gianvito Rossi heels, the cost per wear of your white sneakers can drop to virtually zero.
Sneakers are a sound investment into your closet as the shoes you'll reach for every day, no matter the season. Whether you're a fan of wearing them with socks or tights (or both!), these shoes offer something for everyone.
Credit: star.press / Avalon / Instar / WENN