After their steamy kiss in the 2018 film, A Simple Favor, the on-screen chemistry between Anna Kendrick and Blake Lively seemed undeniable.
Recently, however, the rumor mill has been churning, stating this chemistry is superficial and the actresses don't actually like each other—at all.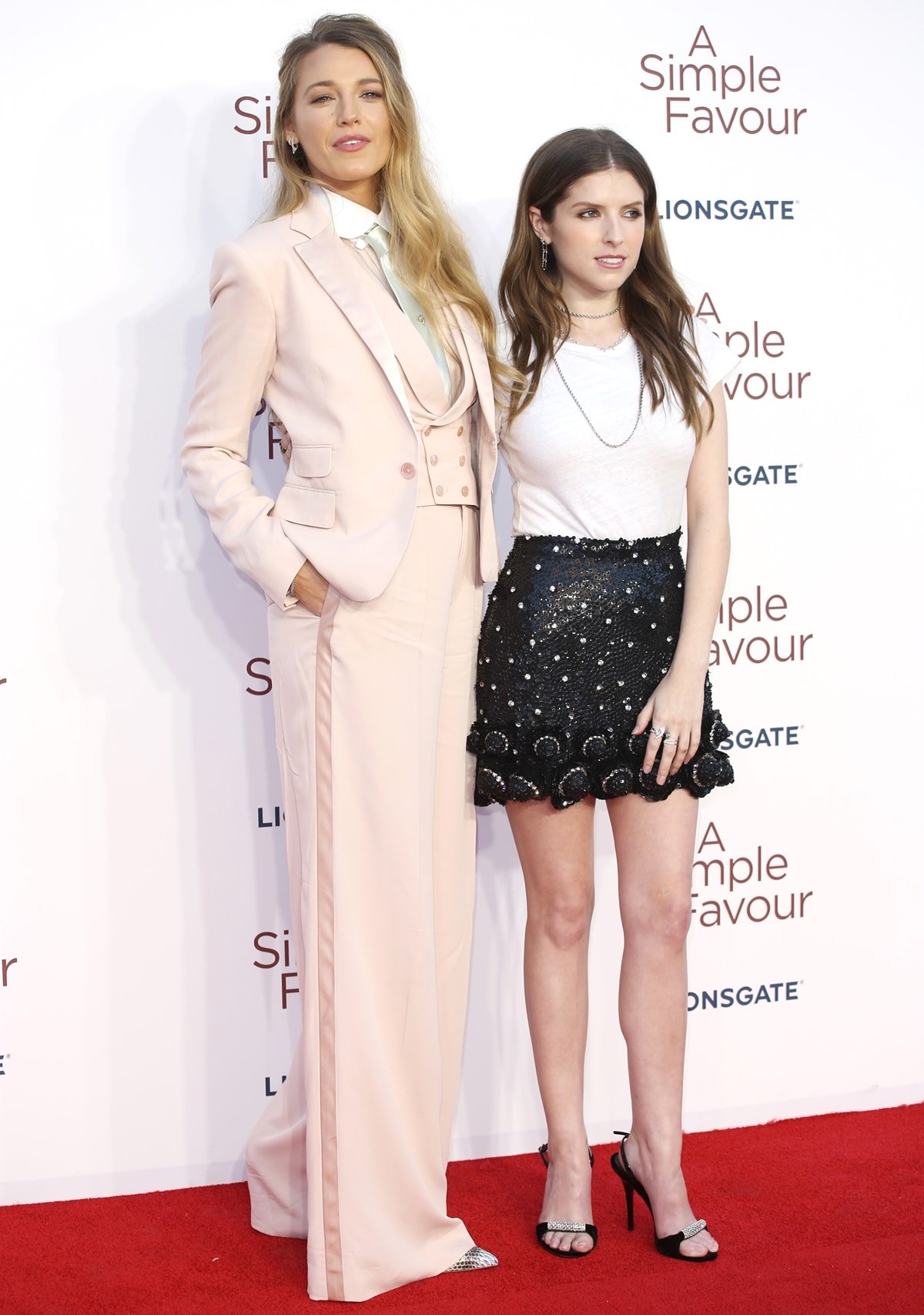 Anna Kendrick (R) and Blake Lively attend the UK premiere of 'A Simple Favour' at BFI Southbank on September 17, 2018, in London, England (Credit: Lia Toby / WENN)
On April 9, a TikTok account called Celebrity Memoir Bookclub shared some juicy gossip about two of Hollywood's favorite "cool girls". And, yes, I do mean that in a Gone Girl way.
In the video, the user asserts that "by the end of A Simple Favour, Blake Lively and Anna Kendrick were not speaking. They were basically enemies and their press tours had to be booked separately."
Celebrity Memoir Bookclub told viewers that the feud between the two was so severe that the production studio had to get involved.
Far from friends, Anna Kendrick and Blake Lively reportedly can't stand each other (Credit: ITV1)
Of course, the video received backlash from fans, who couldn't believe that Kendrick and Lively, two actresses well known for their fun, personable interviews, could possibly be involved in something so petty as a Hollywood feud.
Around the release of A Simple Favor (which, for the record, is basically a girl-on-girl Gone Girl rip-off) both Kendrick and Lively had nothing but good things to say about one another.
Kendrick, who had previously told E! News that she had a "girl crush" on the Gossip Girl star, spoke about how kind and thoughtful Lively had been during filming, especially during their kiss scene.
"Blake was worried that she would come off as taking advantage of me in that scene because I'm in a very vulnerable place, and I was worried that I would come off like I wanted so much more, and that Blake is just kind of playing and Emily is very comfortable with the fluid aspects of her sexuality, whereas Stephanie has more of an emotional component to it," Kendrick told Pride Source in August 2018.
Kendrick went on to say that they both took care to be considerate of one another, chewing gum before their smooch. "So, we were the mintiest, freshest two people to have ever kissed in the history of Americas," she added.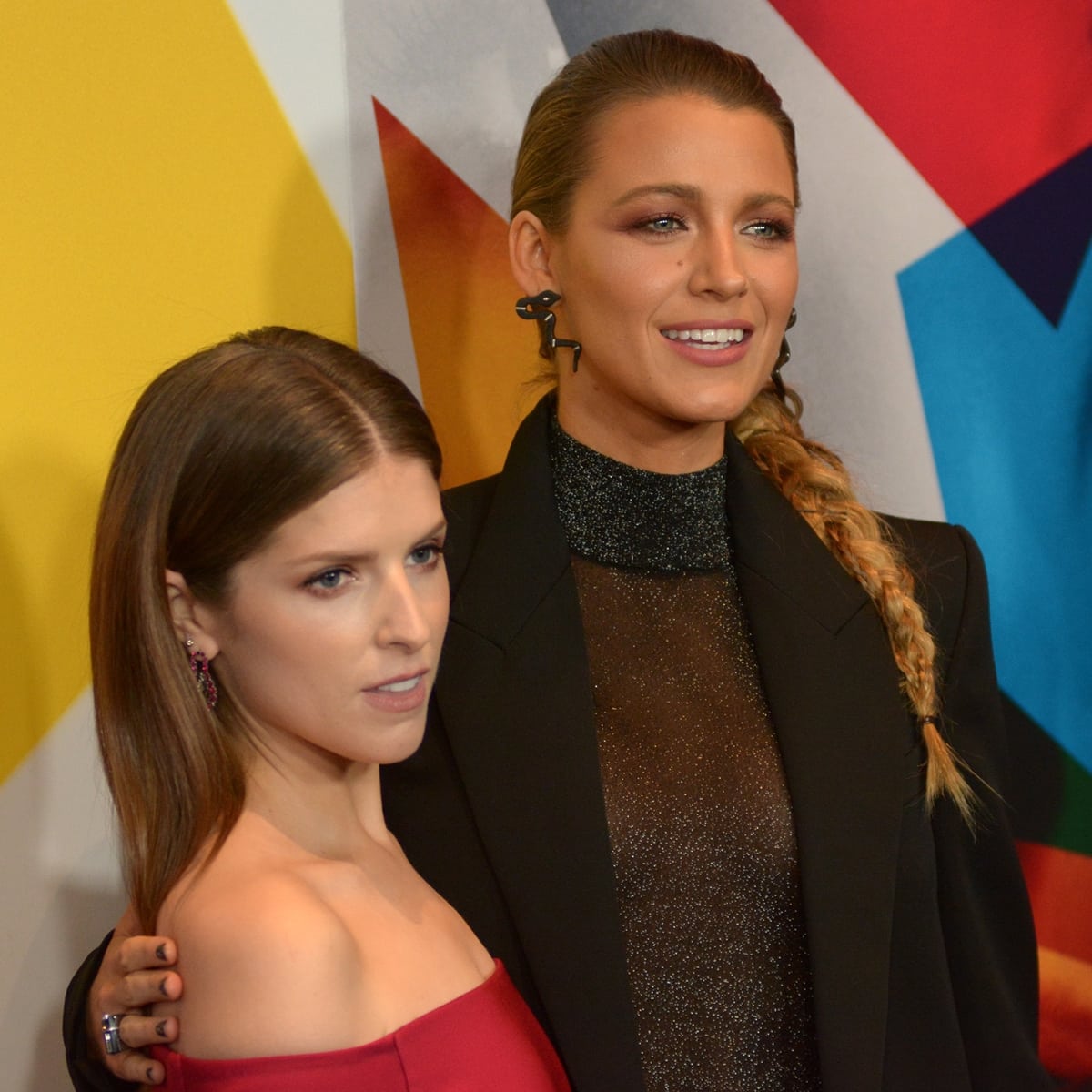 Feuding actresses Anna Kendrick and Blake Lively reportedly can't get along (Credit: Ivan Nikolov / WENN)
In an Instagram post around the same time, Lively described Kendrick as a "hotter, female(r) version of my husband."
She went on to tell E! News that "they have a similar sense of humor, and they also both make everyone that they're around better at what they do," comparing Kendrick to her husband, Ryan Reynolds. "You guys are both so good that people just, like, get on their A-game."
Despite this, the Celebrity Memoir Bookclub account maintains that these rumors are not unfounded, displaying a screenshot of a direct message from an anonymous source who claims to have worked with Lionsgate, the studio that produced A Simple Favor, affirming that "the rumors are true".
"They HATED each other. The studio even had to have a talk with them about making it look like they liked each other on press tours because it was starting to get obvious," the direct message claimed.
"Anna, in particular, was really competitive with Blake and was constantly asking to make sure she got more promotion than Blake and even made us PHOTOSHOP HER CLEAVAGE in the Simple Favor poster to be as big (or bigger) than Blake's," the inside source added.
Anna Kendrick and Blake Lively promoting their 2018 American black comedy crime thriller film A Simple Favor in Paris (Credit: Jean-Philippe Pariente / News Pictures / WENN)
These rumors may be rooted in truth, as Kendrick and Lively did the majority of their press interviews for A Simple Favor alone. Considering the film stars both actresses, this seems rather strange as it is not the norm.
When you take into account Lively's well-documented feud with Leighton Meester during the course of Gossip Girl and reports from staff that Kendrick is a "terrible person" who is hard to work with, these TikTok claims may be fact rather than fiction.
According to a video shared by New York stylist Tahira on TikTok, Kendrick throws away all her fan mail and asks for money to wear clothing given to her by fashion designers.
"We're like, 'Here are your three bags of fan mail', and she says, 'I don't look at that stuff', and her publicist says 'Trash everything'."
In December 2013, Anna Kendrick hit the red carpet for Z100's 2013 Jingle Ball held at Madison Square Garden.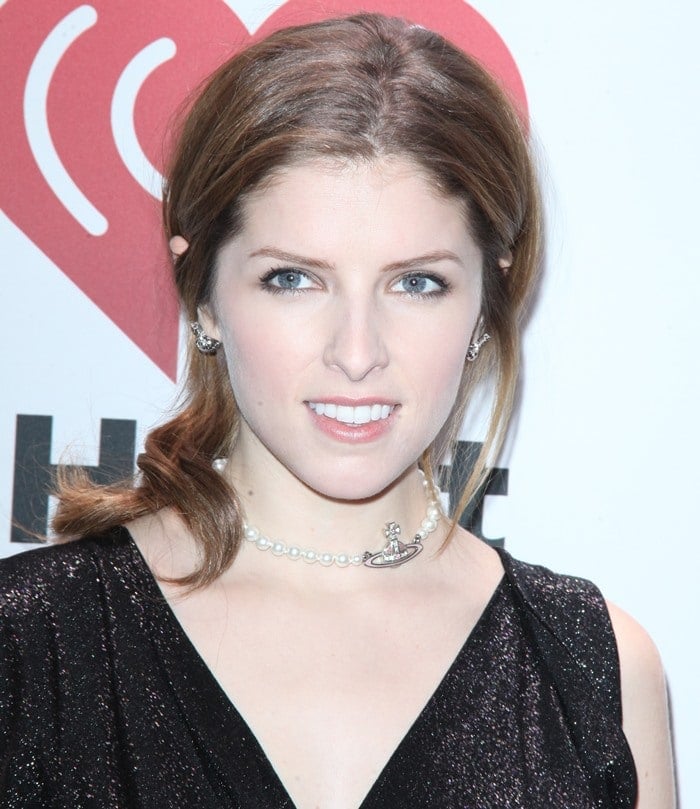 Anna Kendrick wears her hair back at Z100's Jingle Ball 2013 at Madison Square Garden on December 13, 2013, in New York City (Credit: PNP / WENN)
The singer-slash-actress stunned in a metallic black-and-burgundy dress by British fashion designer Vivienne Westwood.
The black lamé cowl neck top and the burgundy bubble-hem miniskirt are both from the Vivienne Westwood Red Label Fall F013 collection.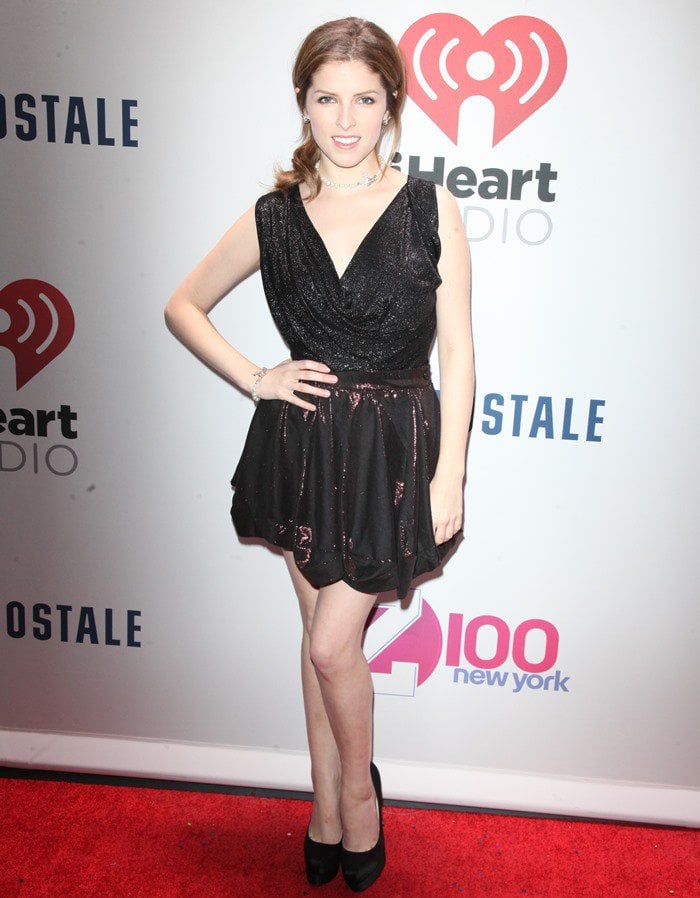 Anna Kendrick wears a Vivienne Westwood Red Label dress on the red carpet (Credit: PNP / WENN)
The then 28-year-old singer completed the outfit with jewelry by Vivienne Westwood and a pair of black satin Brian Atwood "Hamper" platform pumps.
Anna joined Lindsay Lohan and Miley Cyrus at the event. Last year, we spotted Kate Hudson wearing the same style, and Elizabeth Banks also sported these pumps at the White House earlier this year.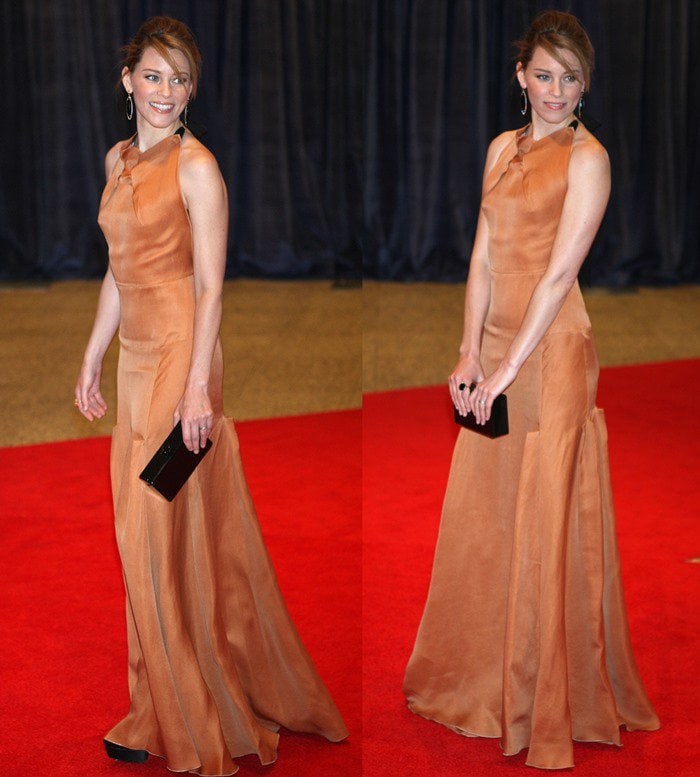 Elizabeth Banks attends the 2013 White House Correspondents' Association Dinner held April 27 at the Washington Hilton in Washington, D.C. (Credit: David Bodrick / DMBJ / WENN)
Unfortunately, when Elizabeth sported her Brian Atwood "Hamper" platform pumps, they were barely visible underneath her Roland Mouret gown.
Who do you think wore these pumps best?