It's been a busy year so far for Caitlyn Jenner. She's gearing up for the April 25 release of her memoir, "The Secrets of My Life," which she wrote in collaboration with journalist Buzz Bissinger. She's been working on her book since January of last year, and it looks like she's now ready to share her life with the world.
The popular television personality has also been actively advocating for LGBTQ rights. She earned backlash for her support of Donald Trump, but she later on expressed her utmost disapproval of his stance on LGBTQ issues.
Even with her hectic schedule, it seems as though Caitlyn still manages to find time to unwind and enjoy a night out. Last month, she watched the UCLA Bruins win at a basketball game in Los Angeles, and she also managed to fit in an appearance at Elton John's AIDS Foundation Oscars Party with transgender model Andreja Pejić.
Most recently, Caitlyn grabbed some dinner at Nobu in Malibu. She looked sophisticated in a bright red midi dress, which she styled with a tan jacket. Her hair cascaded down her shoulders in tousled waves. She finished off her look with a pair of tan suede pumps with pointy toes and high heels.
The "I Am Cait" star left the Japanese restaurant in her dark blue Porsche later that evening.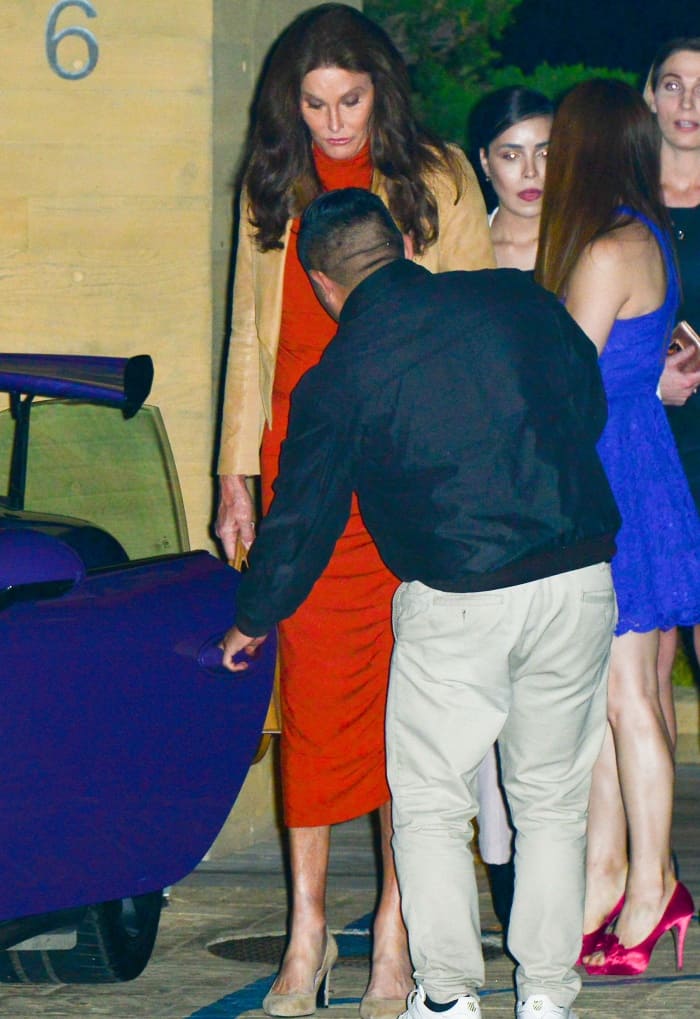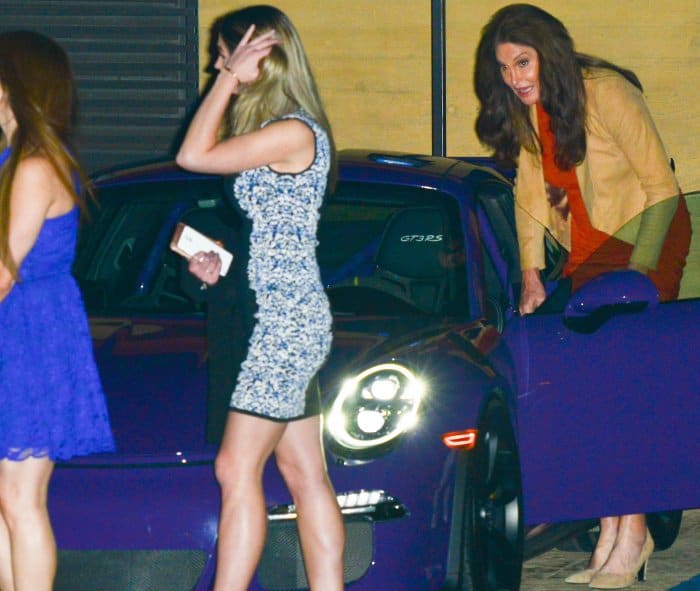 Caitlyn Jenner leaving Nobu restaurant in Malibu, California, on March 4, 2017.
Credit: WENN