Simon Cowell telling people what to do may not be breaking news, but something about how he did it to Carmen Electra caught us off guard. The surprise? He was nice about it. Carmen recounted the time she was a guest judge on "Britain's Got Talent" alongside the terror judge, revealing that Simon actually gave her hints and tips on what to say.
Carmen shared her flashback story on the red carpet of the celebrity gala held by Race to Erase MS in Beverly Hills.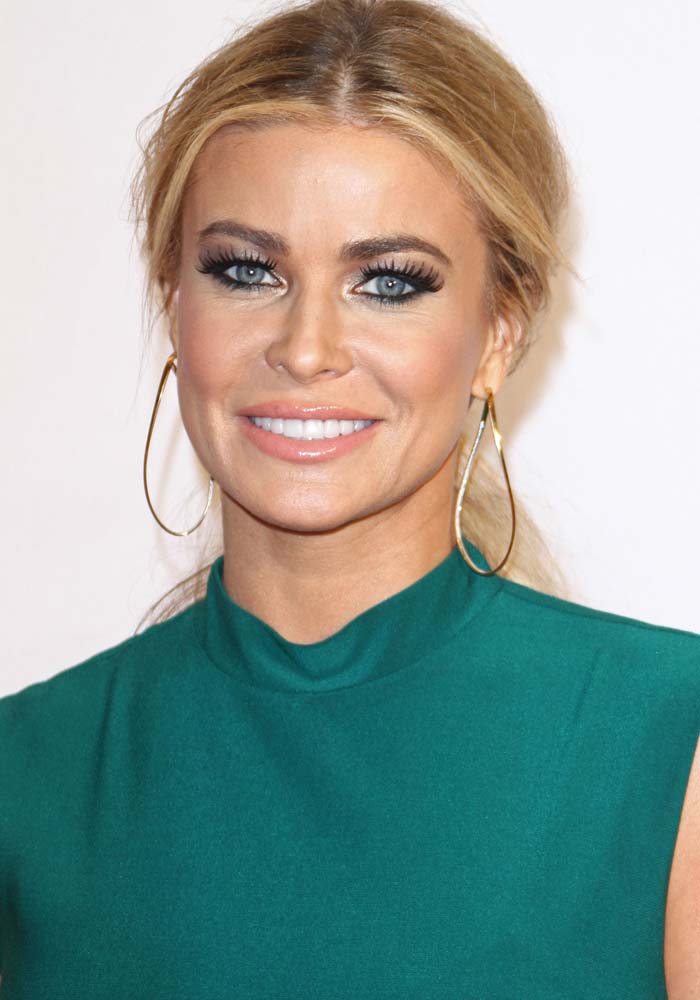 Carmen Electra attends the 23rd annual "Race To Erase MS" gala The Beverly Hilton Hotel in Los Angeles on April 16, 2016
Greek goddess: Carmen goes all out in the gold gladiator "Puzzle" heels by Sergio Rossi
Carmen wore a dress by IEENA for Mac Duggal, which included a gorgeous golden belt splayed across a sexy side cutout. The actress styled her look with a gold rectangular clutch by Katur, gold teardrop earrings and massive rings by Pasquale Bruni and a pair of "Puzzle" sandals in gold by Sergio Rossi.
Carmen Electra dons a gorgeous side cutout creation by Ieena for Mac Duggal
Carmen said she actually loved sitting beside Simon, even though he had a tendency to antagonize her all the time. The former "Baywatch" babe said he was actually pretty helpful, and the she would not hesitate to come back if the show asks her to.
Grab Carmen's Sergio Rossi "Puzzle" sandals from Shopbop, Saks Fifth Avenue and Barneys New York.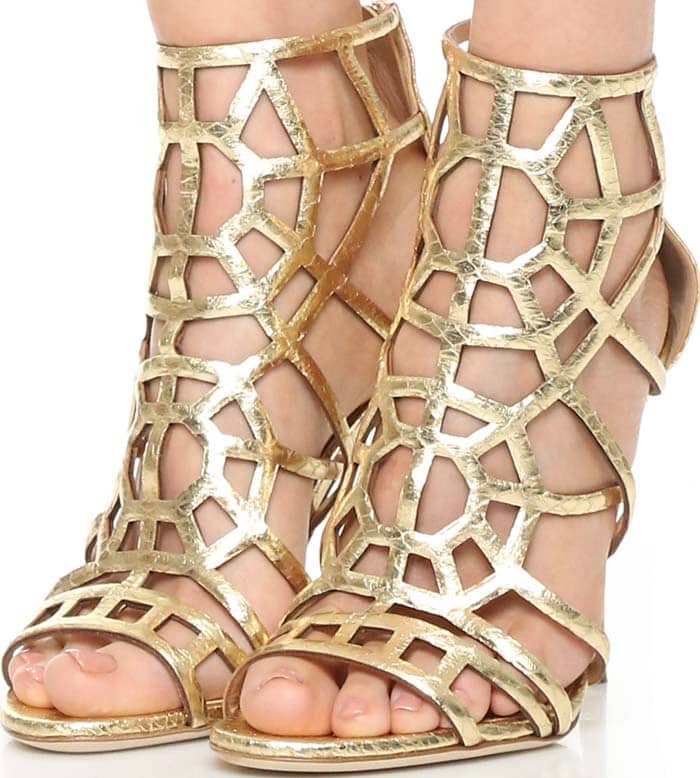 Sergio Rossi "Puzzle" Metallic Elaphe Sandals, $1,195 at Shopbop and Saks Fifth Avenue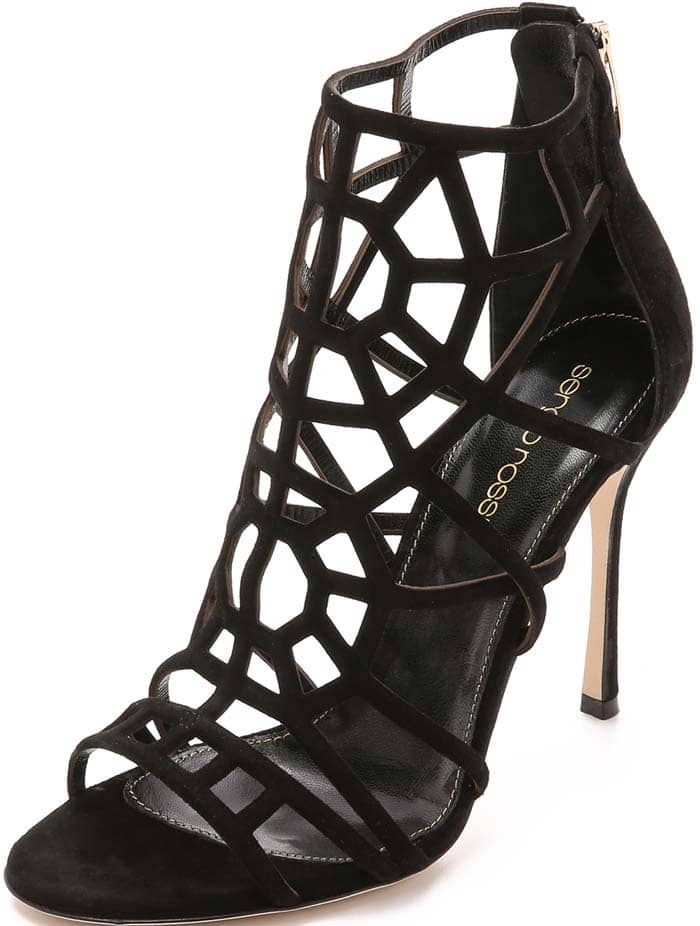 Sergio Rossi "Puzzle" Suede Sandals, $1,050 at Shopbop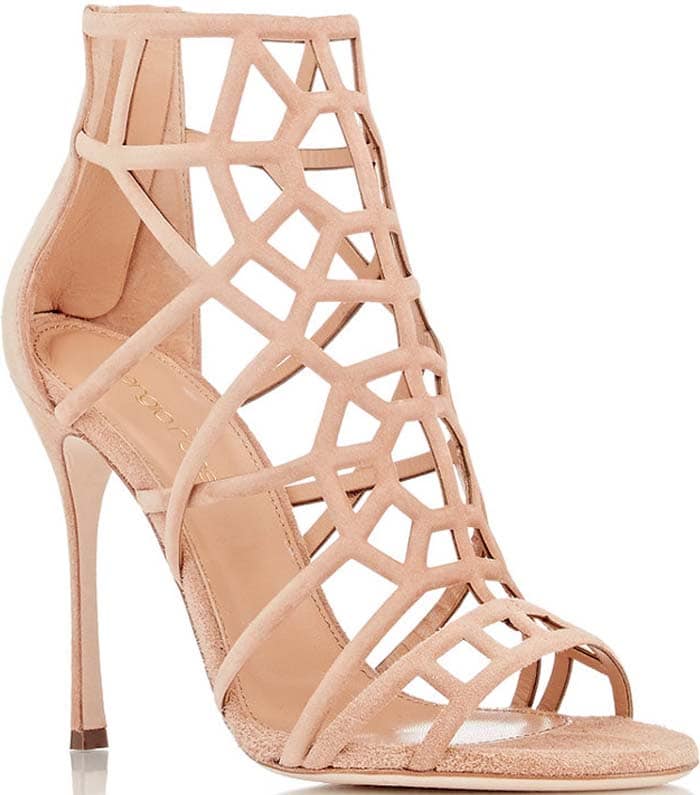 Sergio Rossi "Puzzle" Suede Sandals, $995 at Barneys New York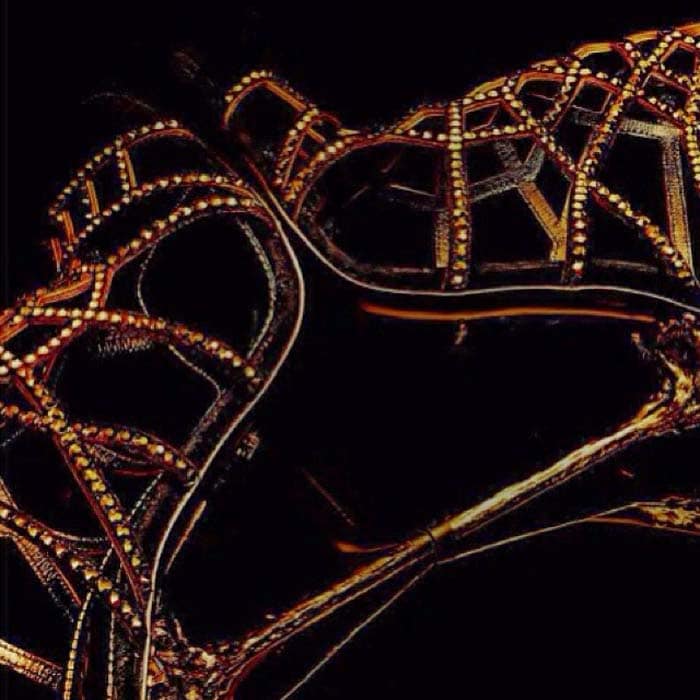 Sergio Rossi uploads a jeweled version of its "Puzzle" sandals
Credit: Sergio Rossi's Instagram / Brian To / FayesVision / WENN