Amazing Facts About Ashley Graham's Weight Loss Journey
Please subscribe to
our newsletter
to receive updates from Your Next Shoes. This post may contain affiliate links. Please see our
disclosure
for more details.
Ashley Graham has made headlines for her incredible work in promoting body positivity and inclusivity within the fashion and modeling industries.
She has come under fire from many of her fans recently after Instagram photos have shown that she has lost weight.
Ashley Graham in a red Christian Siriano mermaid gown at amfAR Gala Cannes 2022 at Hotel du Cap-Eden-Roc on May 26, 2022, in Cap d'Antibes, France (Credit: DDP / INSTARimages)
This mom of three juggles a full-time modeling career, her advocacy efforts, as well as her home life with grace and insists that she is authentically herself regardless of her size.
Ashley Graham's Personal Life
Ashley Graham was born on October 30, 1987. She started modeling when she was just twelve years old and has since faced scrutiny from agencies and brands due to her size.
She told the audience during her 2015 TED Talk that "While most kids are going through their self-discovery stage in college, my self-discovery stage was in the midst of catwalks, catalogs, and casting calls."
Ashley Graham doesn't want to be labeled as a "plus-size" model (Credit: Ovidiu Hrubaru / Shutterstock)
Graham met her husband, Justin Ervin, in a church elevator in 2009 and they were married shortly thereafter, in 2010.
"The church we used to go to had themes. This Sunday, they had ex-porn stars talking to the congregation about how porn ruined their lives," Graham told Cosmopolitan magazine about meeting her husband Justin Ervin on Porn Sunday.
Ashley Graham is a loving mother and gave birth to her first child, a son, on January 18, 2020. Just two years later in January of 2022, she gave birth to a set of twins.
Graham's Instagram Hiatus
Immediately following the birth of her twins in 2022, Ashley Graham took a break from social media and deleted her Instagram account for six weeks.
Like many celebrities, Graham found that the constant demand and excessive negativity of social media were doing damage to her mental health.
Supermodel Ashley Graham met her husband, Justin Ervin, in a church elevator and married in 2010 (Credit: Milla Cochran / Startraksphoto)
After the birth of her children, she logged off to be more present and spend precious moments with her family.
Ashley Graham's Body Positivity Campaigns and Modeling Career
Ashley Graham has been in the public eye as a model for a while, working with brands like Macy's, Bloomingdale's, Hanes, and Target just to name a few.
She was named Full Figured Fashion Week's Model of the Year in 2012, and her advocacy for body positivity has always been at the forefront of her career.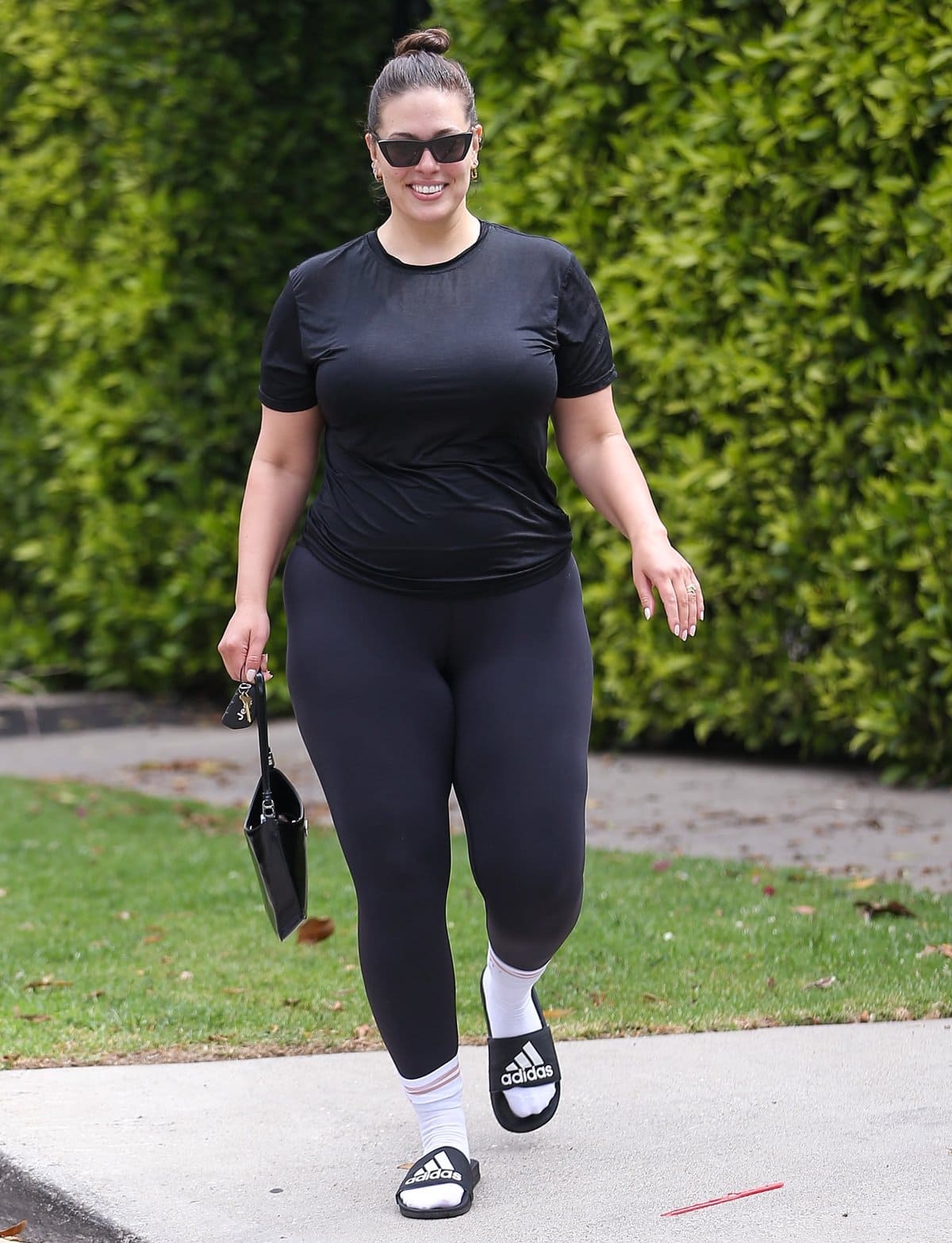 Ashley Graham leaves a Pilates class in black leggings, white socks, and Adidas slides on May 14, 2021, in Los Angeles, California (Credit: BauerGriffin / INSTARimages)
In 2016 Graham was the first plus-size model to be featured on the cover of the Sports Illustrated Swimsuit Issue and in 2017, she was the very first plus-size model to be seen on the cover of Vogue.
Though Ashley Graham is considered to be a "plus-size" model by industry standards, she hates the classification and the term in general.
She told WSJ Magazine, "I think that when you use the word 'plus-size' you're putting all these women into a category. 'You don't eat well.' 'You don't work out.' 'You couldn't care less about your body.' 'You're insecure.' 'You have no confidence.' And that is none of this (pointing at her body)…The fashion industry may persist to label me as 'plus size', but I like to think of it as my size."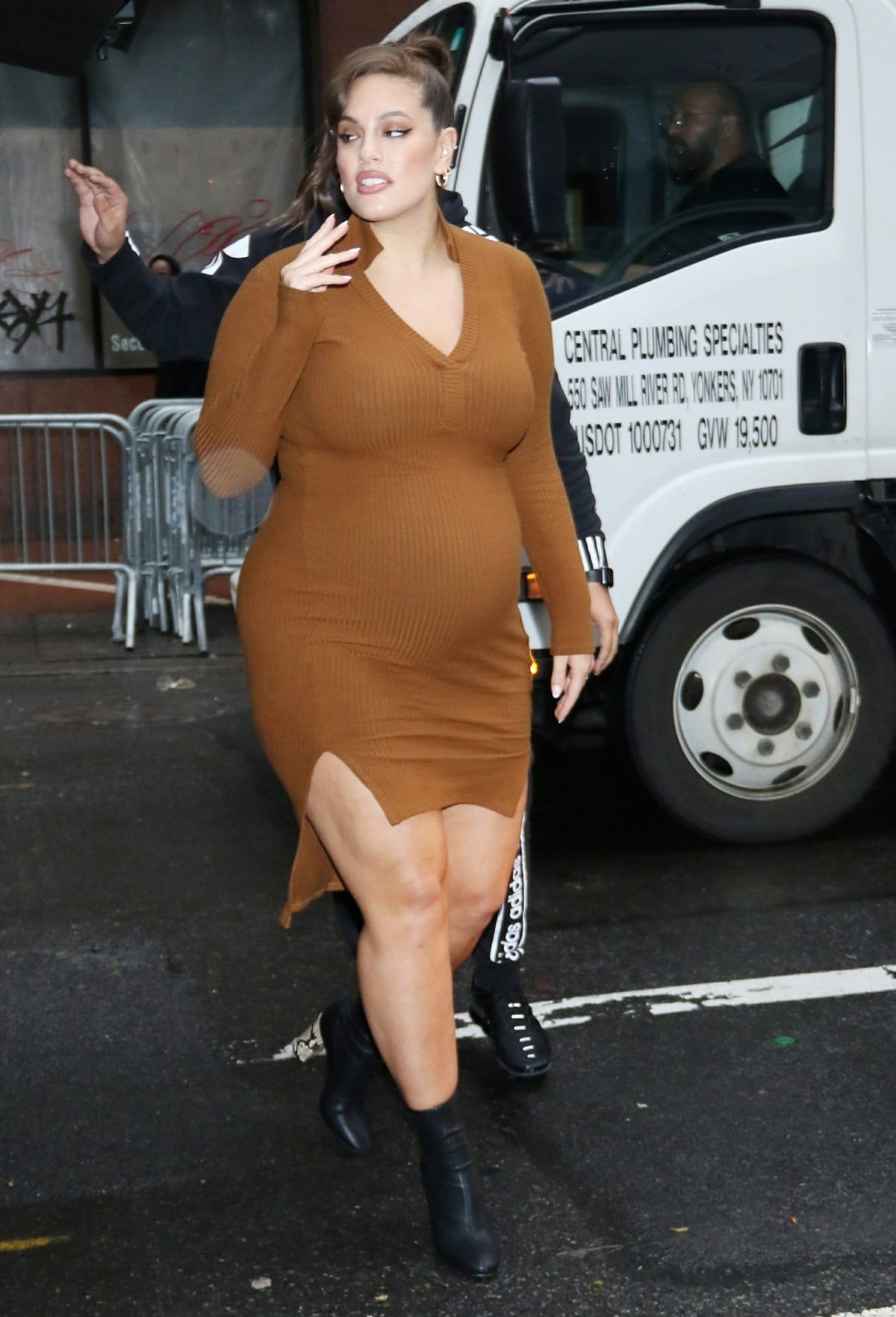 Pregnant Ashley Graham flaunts her baby bump in an Enzo Costa dress and black booties on October 30, 2019, in New York City (Credit: Roger Wong / INSTARimages)
Graham has been known to publicly acknowledge photographers and brands for not retouching her photos and even told The Cut to enhance her natural cellulite instead of editing it out.
Controversy Surrounding Ashley Graham's Weightloss
Unfortunately, when you make a career out of body positivity it's easy to attract people that scrutinize your every move.
Ashley Graham in a black Christian Siriano dress at the CFDA Fashion Awards at the Brooklyn Museum of Art on June 3, 2019, in New York City (Credit: Ovidiu Hrubaru / Shutterstock)
In 2020, Graham began to face backlash after pictures showed her looking smaller than before.
Commenters reached out to ask why the model had lost weight and claimed she was changing herself to conform to industry standards, to which Graham commented and replied, "People come on my page and body shame me because I'm too big, because I'm too small, because I'm not good enough for their standards. But at the end of the day, I'm good enough for me. Angles will make anyone look bigger or smaller and I just happen to know mine."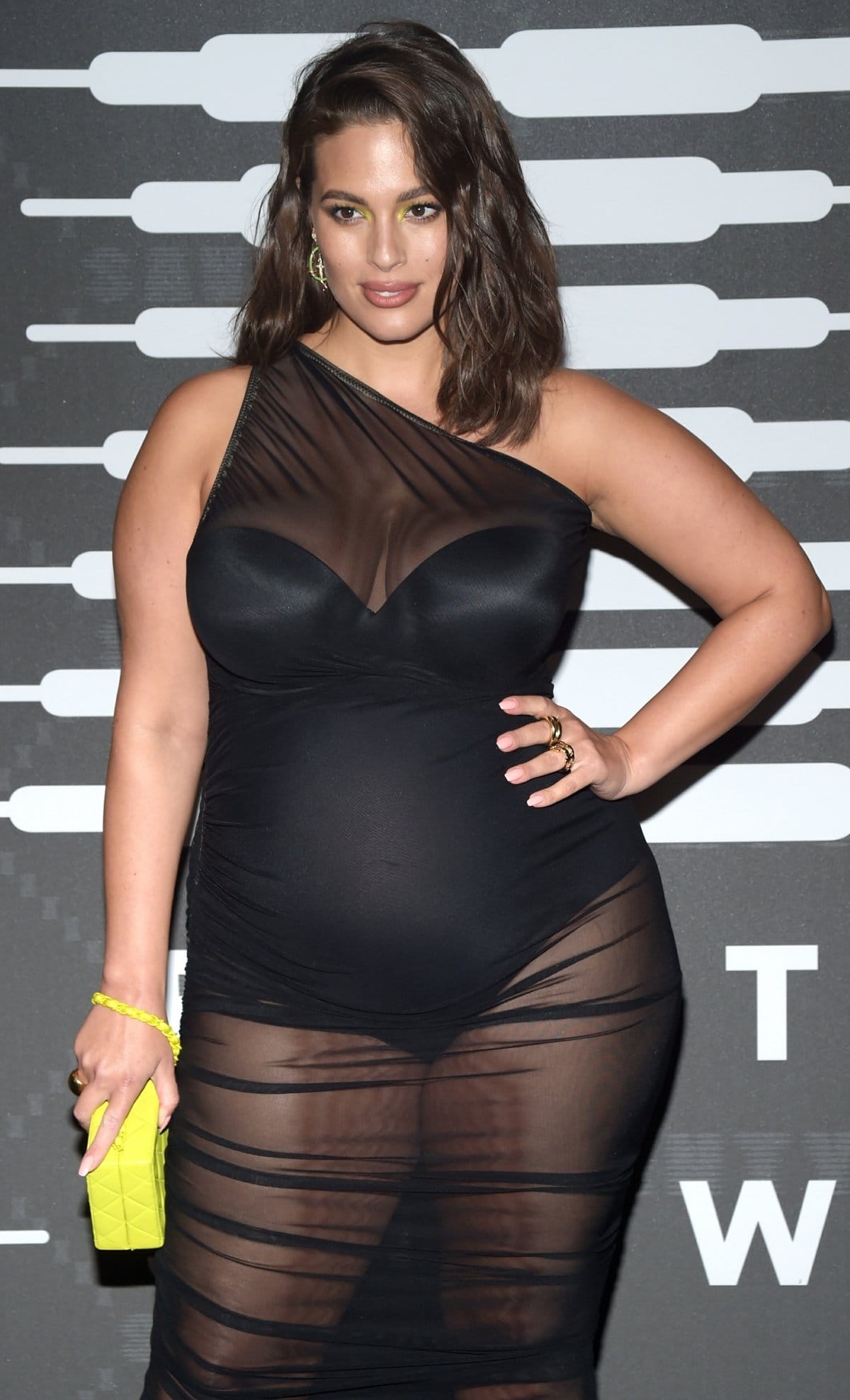 Ashley Graham carries a vintage Chanel bag from What Goes Around Come Around and shows off her baby bump at the Savage X Fenty fashion show on September 10, 2019, at the Barclays Center in Brooklyn, New York (Credit: Media Punch / INSTARimages)
Graham is an advocate for the Health at Every Size movement and is enthusiastic about healthy living.
She is a regular kickboxer, a healthy eater, and posts workout pictures on her Instagram consistently.
What Will Ashley Graham Do Next?
Graham has made a career out of promoting and supporting women, whether they're a size 0 or a size 40.
There is no limit to her advocacy and even if she does lose weight from regular exercise, there is no doubt that she will continue to support the causes she holds dear to her heart and encourage the plus-size community to reach their goals and dreams as she has.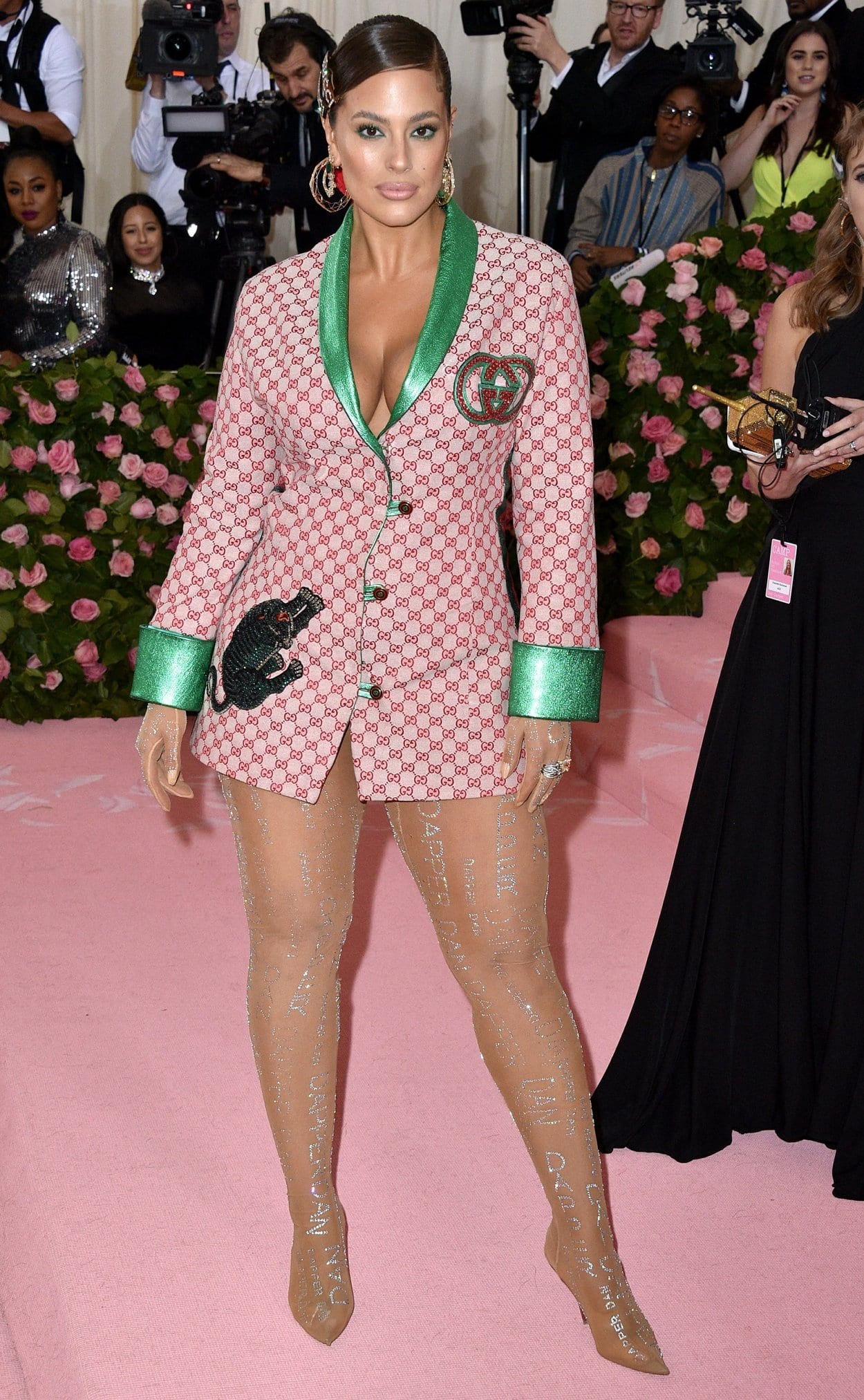 Ashley Graham in an outfit by Alessandro Michele's Gucci at The Metropolitan Museum Of Art's 2019 Costume Institute Benefit "Camp: Notes On Fashion" at the Metropolitan Museum of Art on May 6, 2019, in New York City (Credit: Hahn Lione / ABACA / INSTARimages)
There is no limit to success with the right mindset and Ashley Graham has shown the world that you are beautiful no matter what the scale, society, or outdated modeling standards say.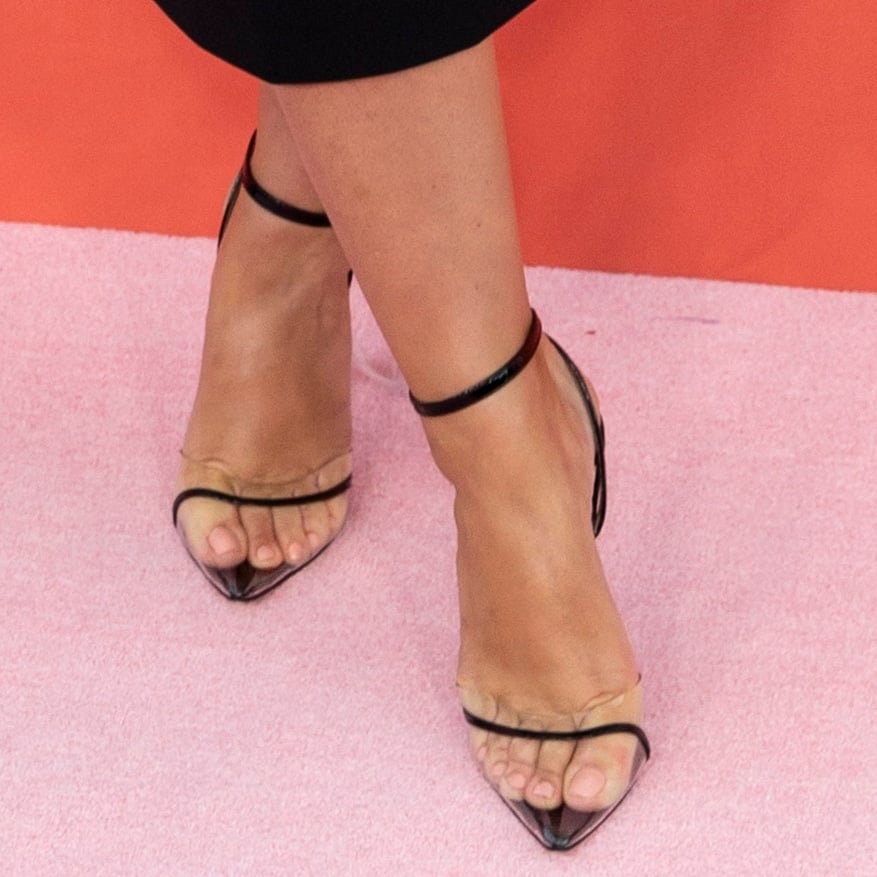 Ashley Graham shows off her size 10 (US) feet in black high heels (Credit: Ovidiu Hrubaru / Shutterstock)
Scroll down to see pictures of Ashley Graham showing off her nude feet and bare legs in sexy high heels and shoes.
Ashley Graham Facts
| What is Ashley Graham's net worth? | She is an American supermodel and media personality with an estimated net worth of $10 million. |
| --- | --- |
| Full Name: | Ashley Graham |
| Born: | October 30, 1987, in Lincoln, the capital city of Nebraska |
| How did Ashley Graham get famous? | When she was 12, she was discovered at a shopping mall in her hometown of Lincoln, Nebraska. |
| Is Graham Greene related to Ashley Graham? | No, Graham Greene and Ashley Graham are not related. |
| How tall is Ashley Graham? | She's 5′ 9″ (175 cm) tall. |
| What is the age difference between Ashley Graham and Justin Ervin? | Justin was born on December 31, 1988, in Atlanta, Georgia, and is just over a year younger than his wife. |
| What ethnicity is Ashley Graham? | She is Welsh, English, Scottish, and German. |
| How old was Ashley Graham when pregnant? | Her first son, Isaac Menelik Giovanni, was born on January 18, 2020, when Ashley Graham was 32 years old. |
| Does Ashley Graham have big feet? | Yes, she's believed to wear shoe size 10 US (48 EU). |
Ashley Graham's Sexy Feet and Hot Legs
The MTV Video Music Awards has a long history of bringing out the most memorable, over-the-top fashion on the red…
The pandemic has forced fashion shows around the world to go virtual, leaving fashion designers no choice but to showcase…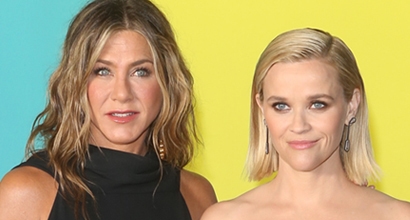 Jennifer Aniston and Reese Witherspoon, who co-starred as sisters on the popular '90s TV sitcom Friends, will be reunited for…
The Vogue Paris Foundation's annual gala, held at the Palais Galliera, should have been a star-studded night filled with fashion…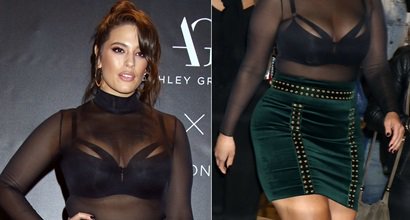 Ashley Graham looked sexy and chic while promoting the holiday collection of her lingerie line at Macy's Fashion Show Mall in…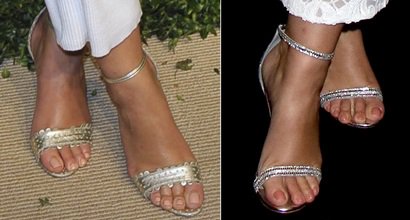 When Ashley Graham finds a look that works for her, she knows it and flaunts it. Lately for Ashley, that…
Ashley Graham is well known for her looks and the never-ending message about body positivity. So, we're not surprised to…
Sure, those high heels are fierce to look at, but walking in them? That's another story. Ashley Graham discovered one…
It's starting to look like Ashley Graham can do it all. Not only has the plus-sized model proved there's a…
After a four-year hiatus, in December 2016 VH1's Divas was finally back and gathered your favorite ladies on one stage…