Olga Kurylenko's Sexy Feet and Nude Legs in Hot High Heels
See pictures of Olga Kurylenko showing off her nude feet and bare legs in sexy high heels, boots, sandals, pumps, and hot shoes.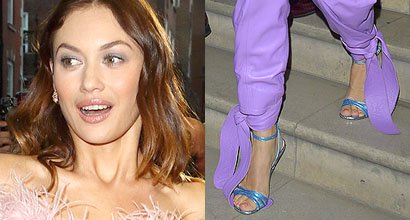 Olga Kurylenko made a fashion choice we consider to be one of the riskiest. No, it's not that she paired…
Olga Kurylenko was absolutely classic as she attended The Golden Unicorn Film Awards 2016 held at the Langham Hotel in London…
Olga Kurylenko and Russell Crowe attended a photo call for their film, 'The Water Diviner', in Madrid on Friday. The…
Olga Kurylenko and Russell Crowe attended the red carpet premiere of their movie, The Water Diviner, held at Callao Cinema…
It was a feast for the senses at the Los Angeles premiere of 'Vampire Academy' as some of Hollywood's "it"…
Runway shows are hip and happening in Paris at the moment (it's Paris Fashion Week for Spring/Summer 2014 Haute Couture!)….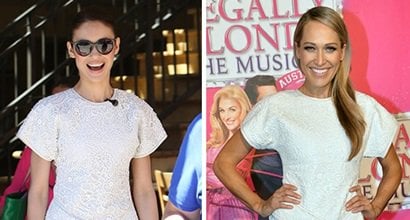 Erika Heynatz was a stunner on the pink carpet at The Princess Theatre in Melbourne on May 11. The 37-year-old…
After touring the US and Europe for the promotion and premiere of their latest movie, Oblivion, French actress Olga Kurylenko…
Olga Kurylenko has been very busy doing the promotional rounds for her latest movie with Tom Cruise, Oblivion, which will…
Olga Kurylenko is apparently a fan of Christian Louboutin. She wore the designer's "Batignolles" pumps in both nude and black…