Zoe Kravitz's Sexy Feet and Flawless Legs in Hot High Heels
Get ready to check out the best outfits and shoes worn by Zoë Isabella Kravitz, an American actress, singer and model. She is the daughter of musician Lenny Kravitz and actress Lisa Bonet.
Zoë Kravitz wears shoe size 7 (US) and was born on December 1, 1988, in Venice, Los Angeles, California.
Zoe Kravitz joined a pregnant Katherine Waterston on the blue carpet at the premiere of "Fantastic Beasts: The Crimes Of Grindelwald"…
Miley Cyrus and Zoe Kravitz were the antithesis of the 2018 Met Gala's Catholic theme in no-underwear looks. The two…
We've already shown you Kendall Jenner's Christian Louboutin 'Nosy' t-strap pumps, but they were far from the only hot celebrity…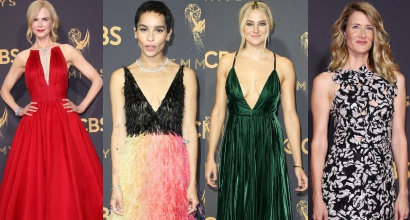 The hit HBO miniseries "Big Little Lies" garnered five wins out of eight nominations at the 69th Emmy Awards, giving…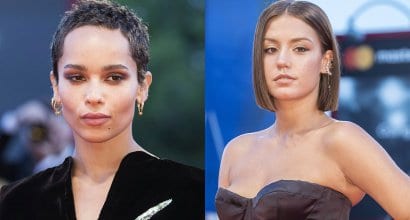 This year's Venice Film Festival delivered sensational looks from celebrities such as Rebecca Hall, Penelope Cruz and Amanda Seyfried. There was…
Zoe Kravitz captivated in an alluring head-to-toe Oscar de la Renta look at the premiere of "Rough Night" in New…
Zoë Isabella Kravitz glammed up while attending the premiere of her new series 'Big Little Lies' on Tuesday night at…
Zoe Kravitz wore a black lace mask from the Valentino Fall 2010 Haute Couture collection over her face while walking…
Zoe Kravitz decided to wear an absolutely atrocious outfit to the premiere of her latest film 'Allegiant' held at the…
Zoë Isabella Kravitz attended the premiere of her new movie Mad Max: Fury Road held at TCL Chinese Theatre on…
Is looking like you forgot to wear your pants considered fashionable these days? That's exactly what it appears to be based…
The premiere of 'Divergent' in Los Angeles churned out some very interesting sartorial choices. Based on the best-selling novel by…
Lenny Kravitz brought his daughter, Zoë, along with him to the Los Angeles premiere of "Catching Fire", the second installment in…
Photographed at the same "The Dark Knight Rises" premiere as Marion Cotillard in New York last Monday, Zoe Kravitz rocked a…