Redheads are rather rare, as only about 2% of the world's population are born with red hair. You'd think this would make them very unique, but for copper-haired actresses Jessica Chastain and Bryce Dallas Howard, this redheaded rarity only leads to people confusing them for one another.
Despite not being related at all, the two actresses share remarkable similarities when it comes to their looks. In fact, Bryce Dallas Howard's own father, the acclaimed director Ron Howard, has accidentally confused the two!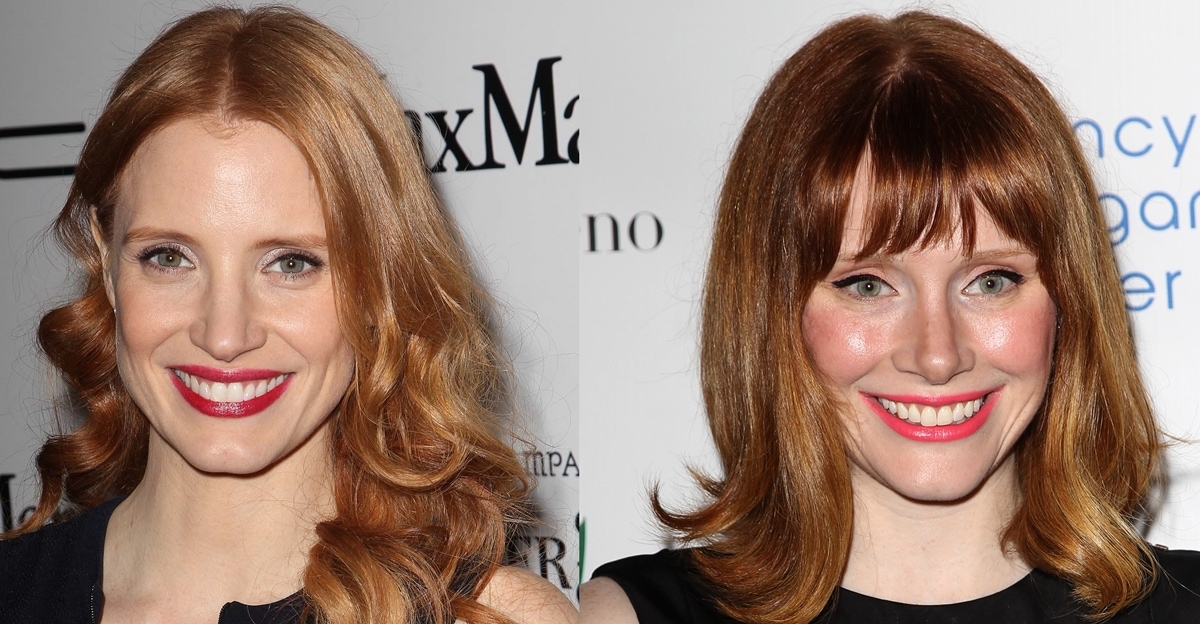 Lookalikes Jessica Chastain and Bryce Dallas Howard are not related (Credit: FayesVision / WENN)
Jessica Chastain said that she was at an Apple Store when the director passed by. "I was, like, walking by, I was like, 'Oh, that's Ron Howard,'" Chastain said in an interview with the Associated Press. "And then my friend was with me (and) said he turned to someone, he goes, 'I think I just saw Bryce.' We look so much alike."
As unbelievable as it sounds, Ron Howard really did confuse Chastain for his daughter. Bryce Dallas Howard confirmed the event to Entertainment Tonight and that it was honestly rather hilarious. "Legit," she confirmed, "And he was, like, shook. He really was."
"At first he was like, 'You really look so much alike,'" Howard said. Luckily, the actress isn't offended by being mistaken for Chastain.
"And I mean, obviously, I'm incredibly flattered, so it's great. Although something is wrong when people stop mistaking me for her. I'll be like, 'Gotta get it together.'"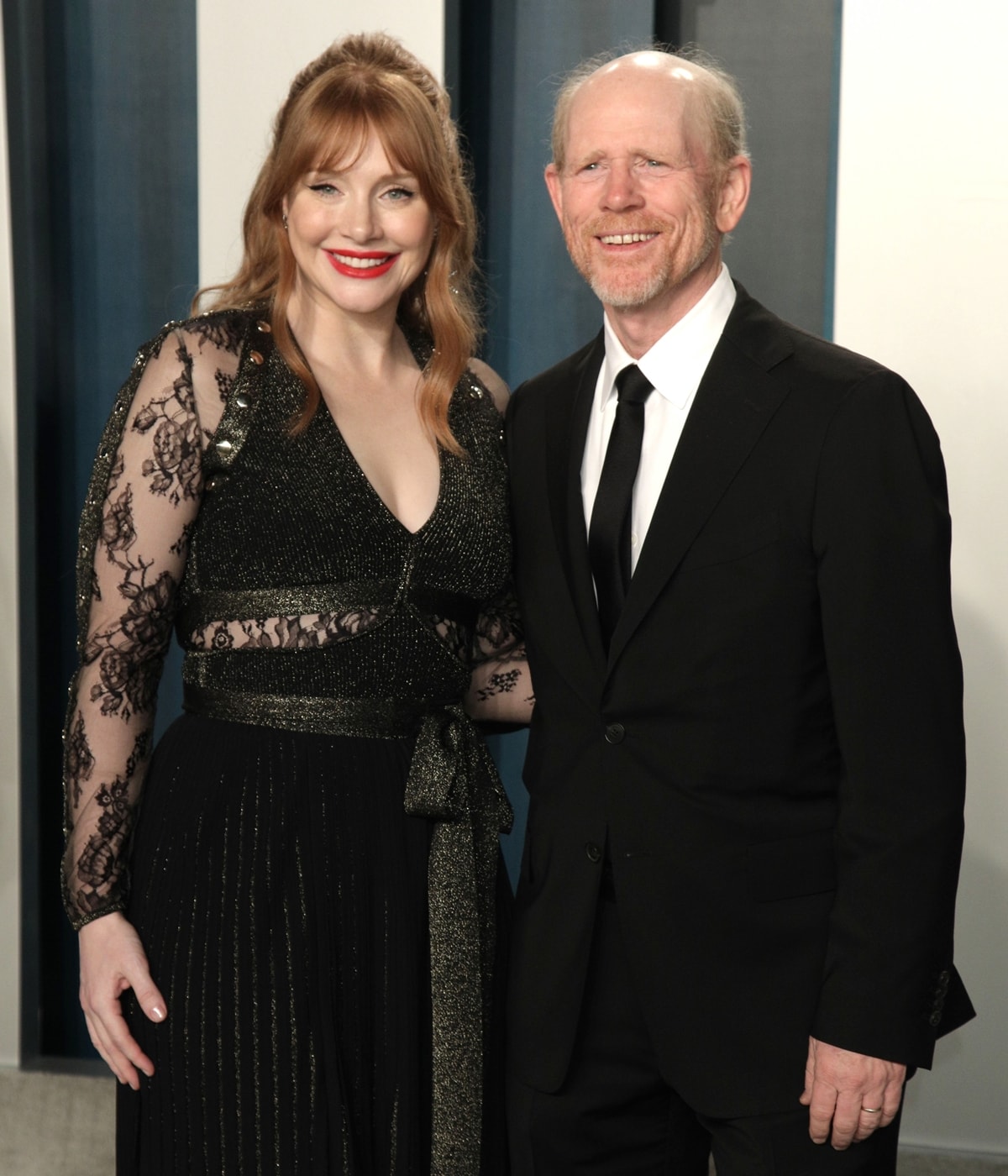 Ron Howard (R) mistook Jessica Chastain for his eldest daughter Bryce Dallas Howard (L) (Credit: Avalon / WENN)
Chastain and Howard first met after being cast together in the film The Help. Much like everyone else, they couldn't help but notice the similarities between themselves.
"The first time we met, we went to the table and looked at each other, because we both get it all the time, and we grabbed each other's hands and said, 'Let's go to the mirror,'" Chastain said. "And we went to the mirror and looked at our faces and went, 'Yeah, we look exactly alike.'"
The similarities between Chastain and Howard have been the subject of plenty of jokes. In fact, the YouTube channel released a humorous, musical-type song and video entitled "I AM NOT JESSICA CHASTAIN (Bryce Dallas Howard)".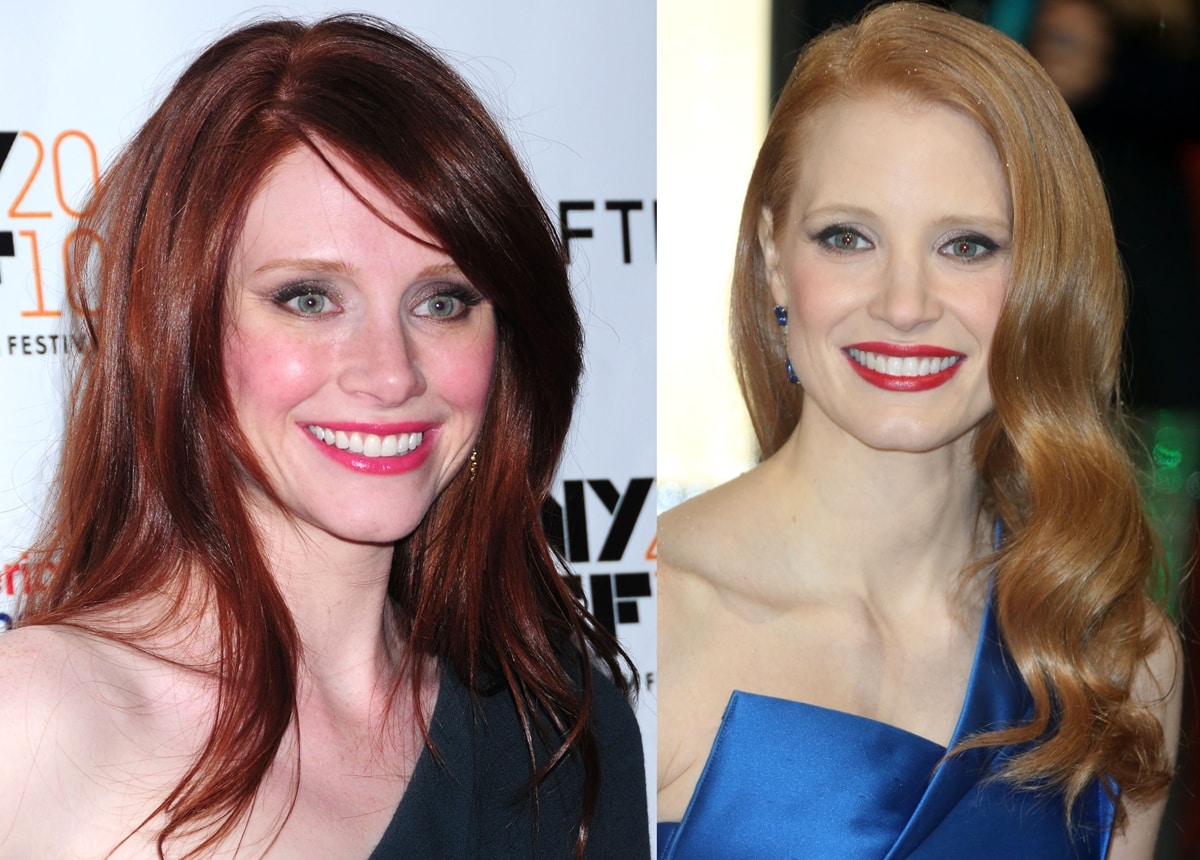 Jessica Chastain (R) is tired of being mistaken for Bryce Dallas Howard (L) (Credit: Lia Toby/WENN)
The song, performed by Stephanie Koenig, has been noticed by the actresses themselves, as Howard posted a DubSmash video of her singing along, mouthing, "It's time to put an end to the confusion, I am not Jessica Chastain!"
Both actresses have taken part in the light-hearted jokes themselves. Chastain recently posted a TikTok video, singing along to the popular TikTok sound, "Sick of It".
In the video, Chastain writes, "When you spend 20 years building a career and they still think you work at Jurassic Park": a playful reference to Howard's role in the Jurassic World films.
Jessica Chastain makes a grand entrance in a black Christian Dior Fall 2019 Haute Couture dress at the opening ceremony of the 2021 Cannes Film Festival, as well as the premiere of Annette, on July 6, 2021, in Cannes, France (Credit: Mega / WENN)
The comparisons and jokes about Chastain and Howard's similarities will likely not cease anytime soon, but thankfully the actresses aren't offended by it.
Frankly, it would be an honor if anyone tells you that you look like either of them!
Jessica Chastain wears her red hair down as she walks the blue carpet at the 2016 Film Independent Spirit Awards held on February 27, 2016, in Santa Monica (Credit: Adriana M. Barraza / WENN)
In February 2016, Jessica Chastain looked gorgeous while walking the blue carpet at the 2016 Film Independent Spirit Awards in Santa Monica. She was one of the presenters at the annual event, which honors the best in indie film.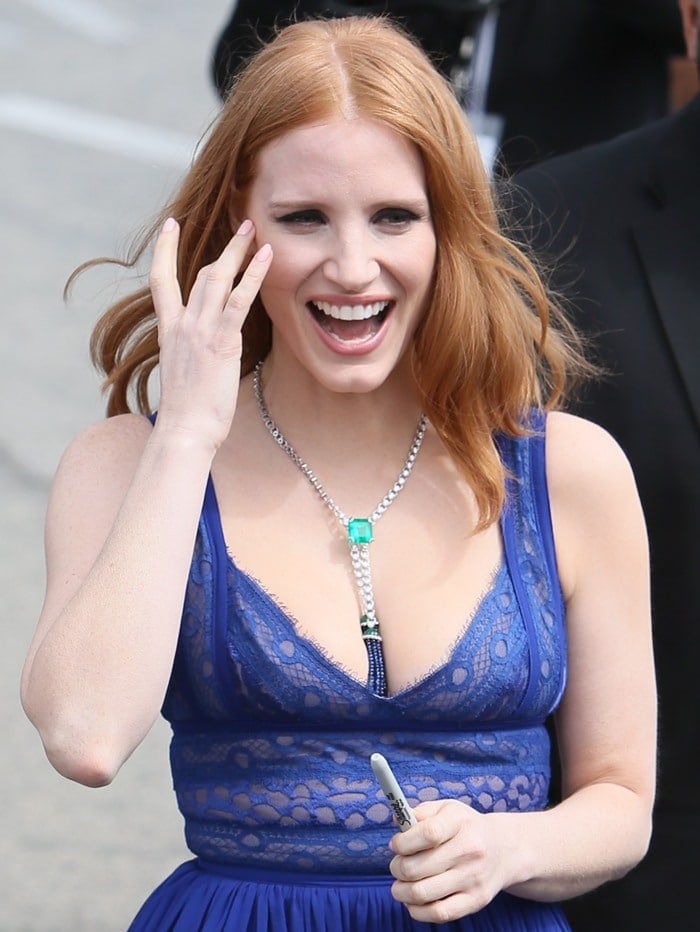 Jessica Chastain wears a vibrant blue Elie Saab dress at the 2016 Film Independent Spirit Awards (Credit: Michael Wright / WENN)
The two-time Oscar-nominated actress donned a vibrant blue Elie Saab dress and accessorized with a stunning Piaget necklace.
Her look was unfortunately ruined by her Roger Vivier open-toe heels that seemed at least one number too small.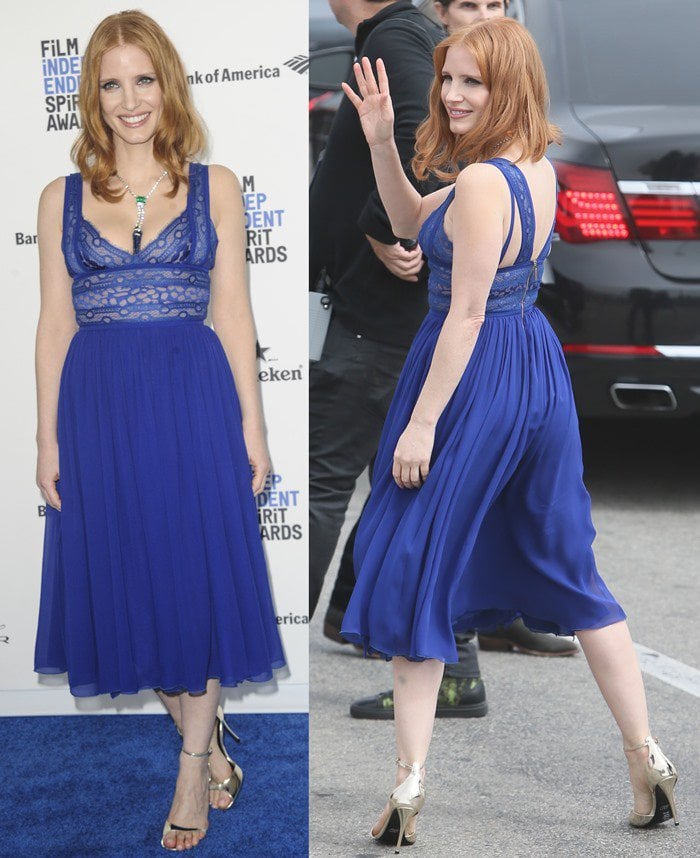 Jessica Chastain matches her blue Elie Saab dress to the blue carpet (Credit: Adriana M. Barraza / Michael Wright)
While wearing the right size is important, there are also many other ways that you can prevent toe overhang.
Jessica Chastain's feet in metallic Roger Vivier sandals (Credit: Adriana M. Barraza / WENN)
How could she not have noticed that her toes were literally touching the blue carpet? It is, however, not the worst toe overhang we've ever seen.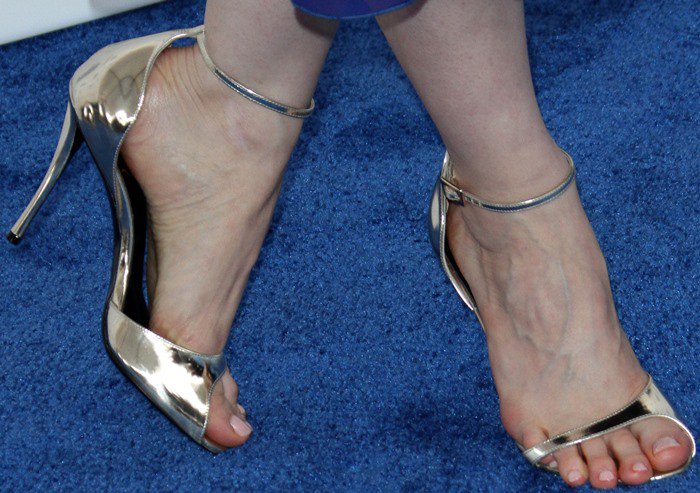 Jessica Chastain's feet in too-small Roger Vivier Heels (Credit: Adriana M. Barraza / WENN)