Definitely high school no more! Ashley Tisdale has officially left the youthfulness abandon and turmoils of her twenties and is now embarking on a new chapter in her life – her big 3-0.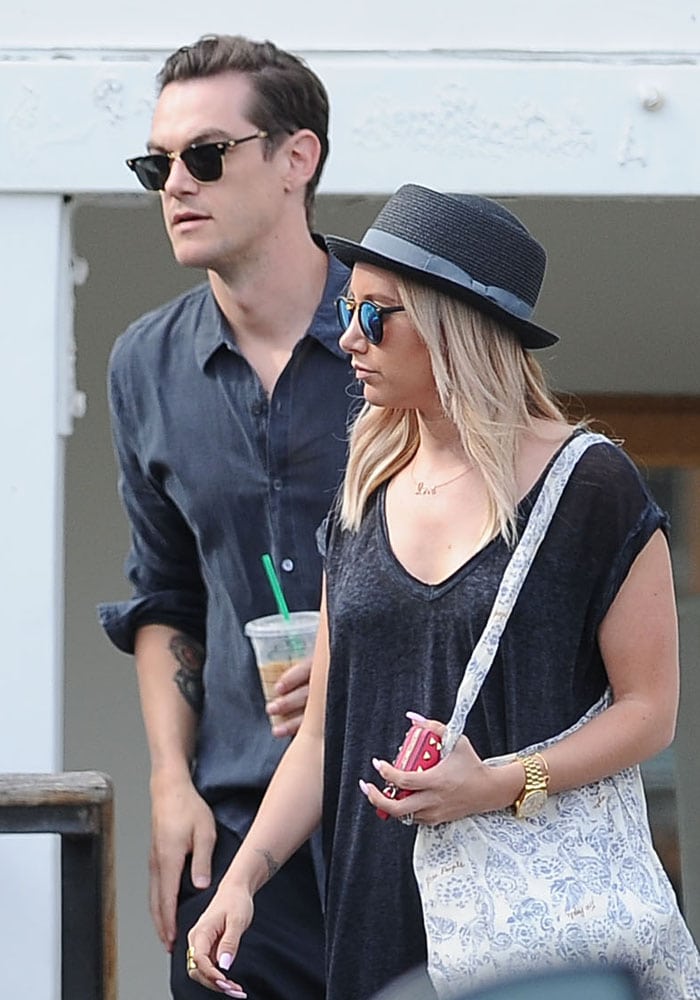 Ashley Tisdale was joined by her husband Christopher French
The High School Musical star spent the last days of her twenties with a shopping trip to Free People, bringing husband Christopher French to tag along with her.
A composer and multi-instrumentalist, Christopher French has an estimated net worth of $4 million and married Ashley on September 8, 2014, in a secret ceremony in Santa Barbara, California.
Ashley Tisdale a maxi shirt dress with a low neckline in gray
The blonde beauty was of course greeted by her best friend of 10 years, Vanessa Hudgens, with an adorable Instagram photo showing off their friendship from some years back to recent days.
The Gigi star stated how proud she was that The Tizz has grown into a wonderful, smart, and powerful woman, and is thankful to be her friend. Aww.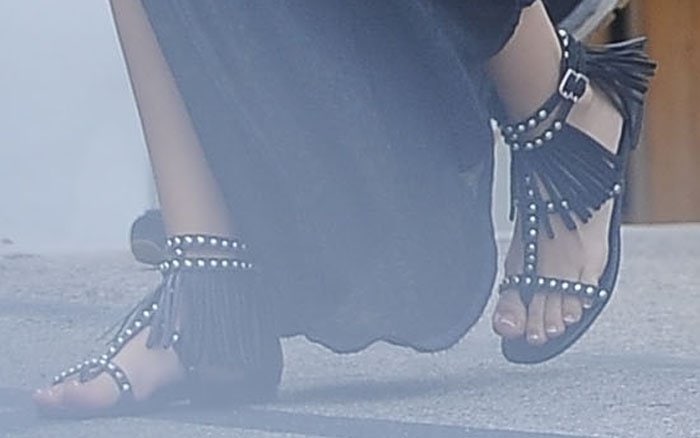 Ashley Tisdale showed off her feet in Saint Laurent sandals
Ashley wore a maxi shirt dress with a low neckline in gray, which she wore with a gray hat and sunglasses from KREWE Du Optic.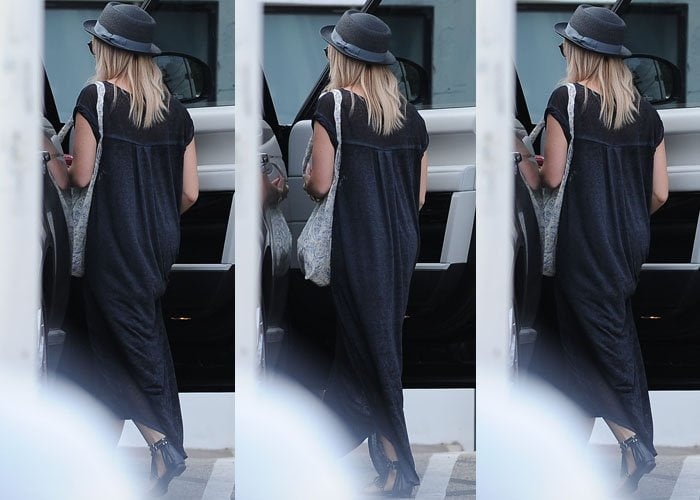 Ashley Tisdale completed her look with a gray hat and a paisley print sling bag
She cemented her outfit by using a paisley print sling bag and wearing studded and fringed sandal flats from Saint Laurent.
Ashley Tisdale and Christopher French shop at Free People in Los Angeles on June 28, 2015
We are totally digging these flats. If you want a quick pick-me-up to an outfit of drab colors and silhouette, these sandals are a surefire way of elevating your casual errand ensemble. Grab a pair over at Farfetch or Nordstrom.
Studded and Fringed Leather Sandals, $995 at Farfetch or Nordstrom
Credit: Vanessa Hudgens' Instagram / WENN