Holly Madison, who just gave birth about a month ago, showed off her cracked skin and crusty feet in a jewel-collared Alice + Olivia dress and Charlotte Olympia's "Cherie" sandals at a dog show earlier this week.
While we don't know if her dry skin is simply a cosmetic problem or due to a medical condition, she could need some help to moisturize her feet. Perhaps she should check out these affordable foot creams?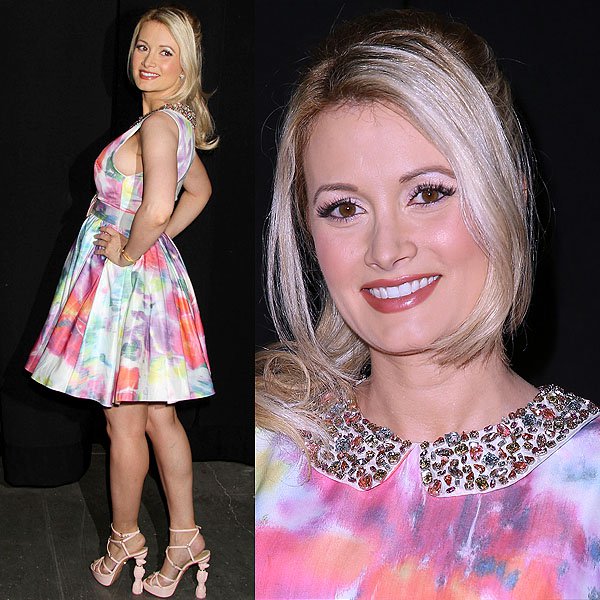 Holly Madison at The Animal Foundation's 10th Annual "Best in Show" presented by Zappos at the Orleans Arena in Las Vegas, Nevada on April 28, 2013
Holly's Charlotte Olympia poodle sandals first caught our eyes back in December, and we've blogged about them twice since then. Why? Because they have poodles for heels.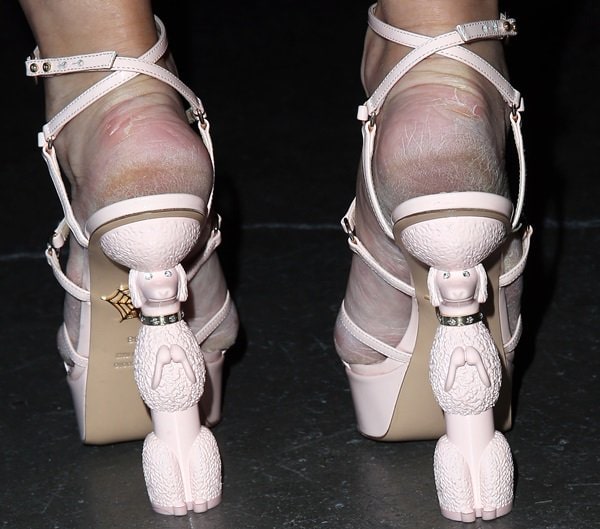 Holly Madison's cracked feet in Charlotte Olympia sandals with dancing, upright-standing poodles
Two dancing, upright-standing poodles with rhinestone-studded gold collars around their necks.
Holly Madison could need some help to moisturize her dry crusty feet
Those heels are already reason enough for us to blog about Holly Madison, but she took this whole celebrity shoe spotting one step further and took her Charlotte Olympia sandals to an event where wearing them makes the most sense.
Holly Madison wore her poodle-heeled shoes to a dog show
Holly Madison wore her poodle-heeled shoes to a dog show. She really could not have found a more perfect event to wear the Charlotte Olympia 'Cherie' sandals.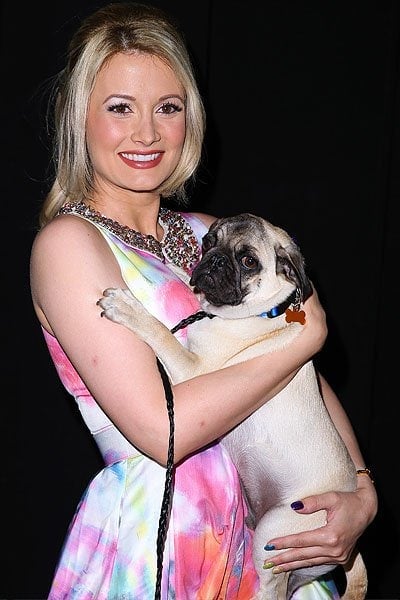 Holly Madison holding a super cute dog
It's hard to compete with those super cute dogs, but these are Holly Madison's Charlotte Olympia sandals:
Cherie Poodle Heel Platform Sandals, $1,695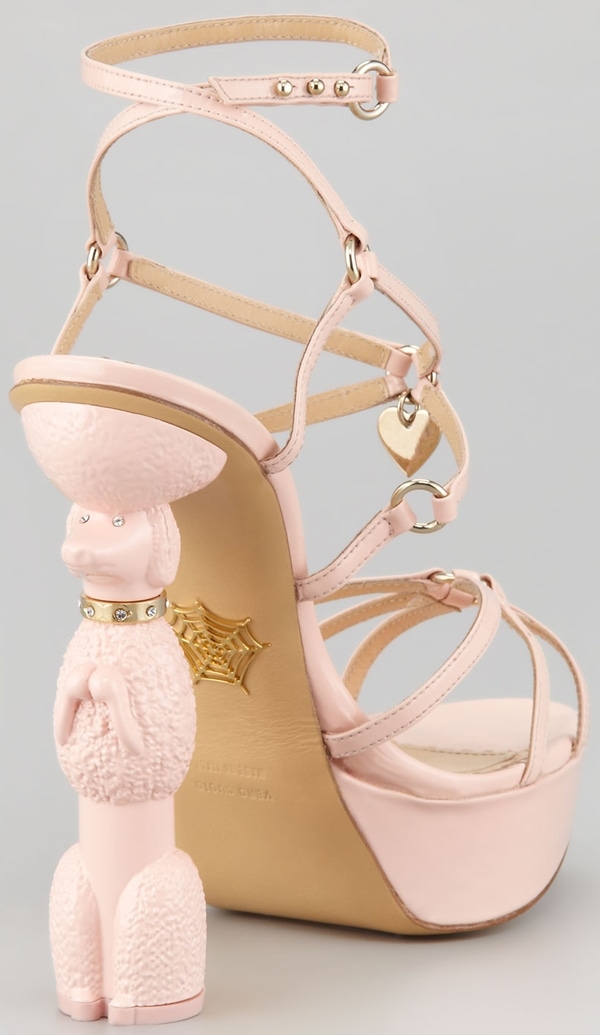 Gotta love the extra heart-shaped dog collar detail in front, too. It's engraved with the phrase "la vie en rose," which translates to "life in pink."
Wouldn't life be grand if these sandals could be your dog-walking shoes?
Credit: Judy Eddy / WENN / DJDM