Two of the biggest attention-grabbing headlines in the late 2000s and early 2010s included the words Glee and Demi Lovato.
Ryan Murphy's musical comedy-drama about a high school glee club was one of the most popular shows of its time and, to this day, still grabs readers' attention.
Demi Lovato joined the cast of Glee to play Naya Rivera's on-screen love interest, Dani, during Season 5 (Credit: 20th Television)
Lovato was one of the most prominent young Disney stars and teen pop idols of the same time, but she sought to shed her Disney darling persona in hopes of adopting a more mature look.
Here's how Lovato's time on Glee helped her to do just that and how she was forever changed by one cast member in the process.
Demi Lovato's Role on Glee
Demi Lovato has a background in singing and acting, so it only made sense that she was slated to play a role on Glee.
The singer played Dani, a waitress who had a romantic relationship with Naya Rivera's character Santana, a fitting role as Lovato identifies as queer, though she was not out at the time.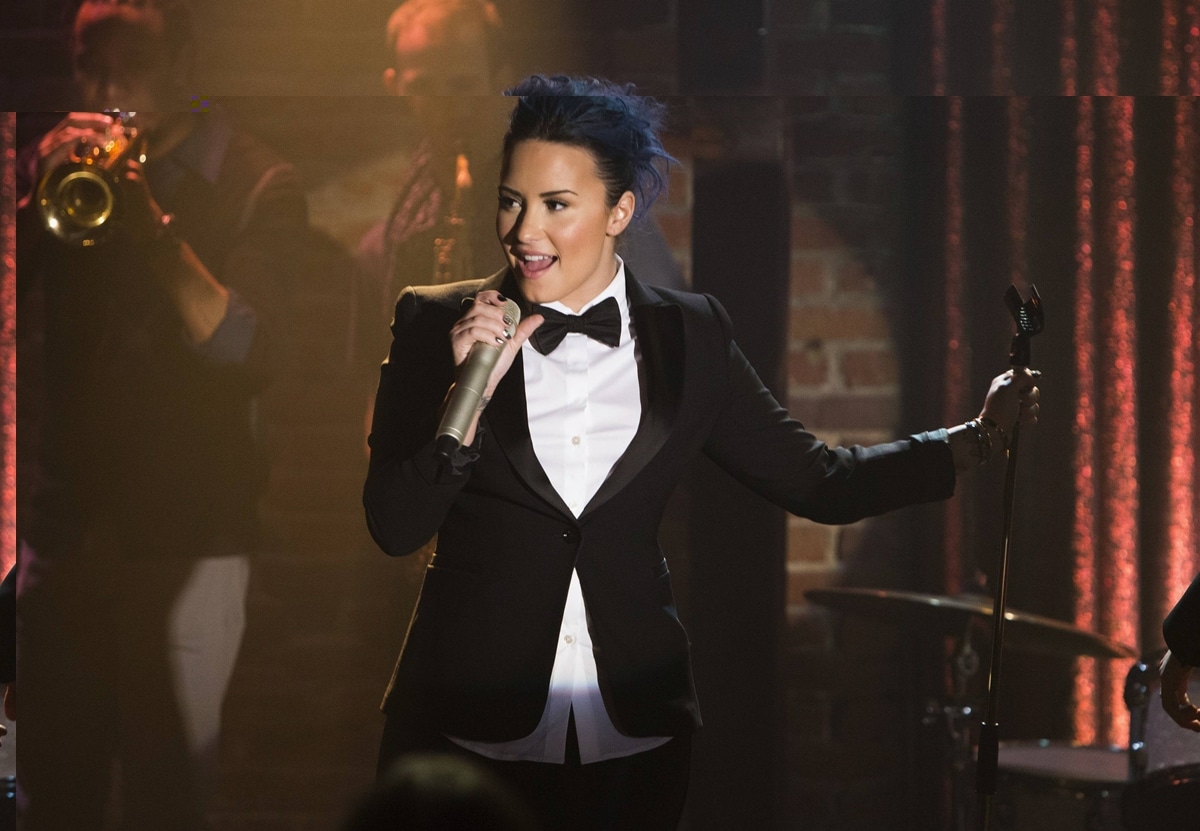 Demi Lovato was 21 years old when she made her debut in "Tina in the Sky with Diamonds," the second episode of the fifth season of the American musical television series Glee that aired on October 3, 2013 (Credit: 20th Television)
Lovato was on the show for four episodes and covered songs such as "Here Comes the Sun" by The Beatles and "Into the Groove" by Madonna.
Her Relationship with Naya Rivera
While on the show, Demi Lovato developed a friendship with Naya Rivera, a singer and actress who is best known for her time playing Santana on Glee.
Rivera's character was considered groundbreaking as she portrayed a lesbian Latina high schooler, which was quite rare at the time.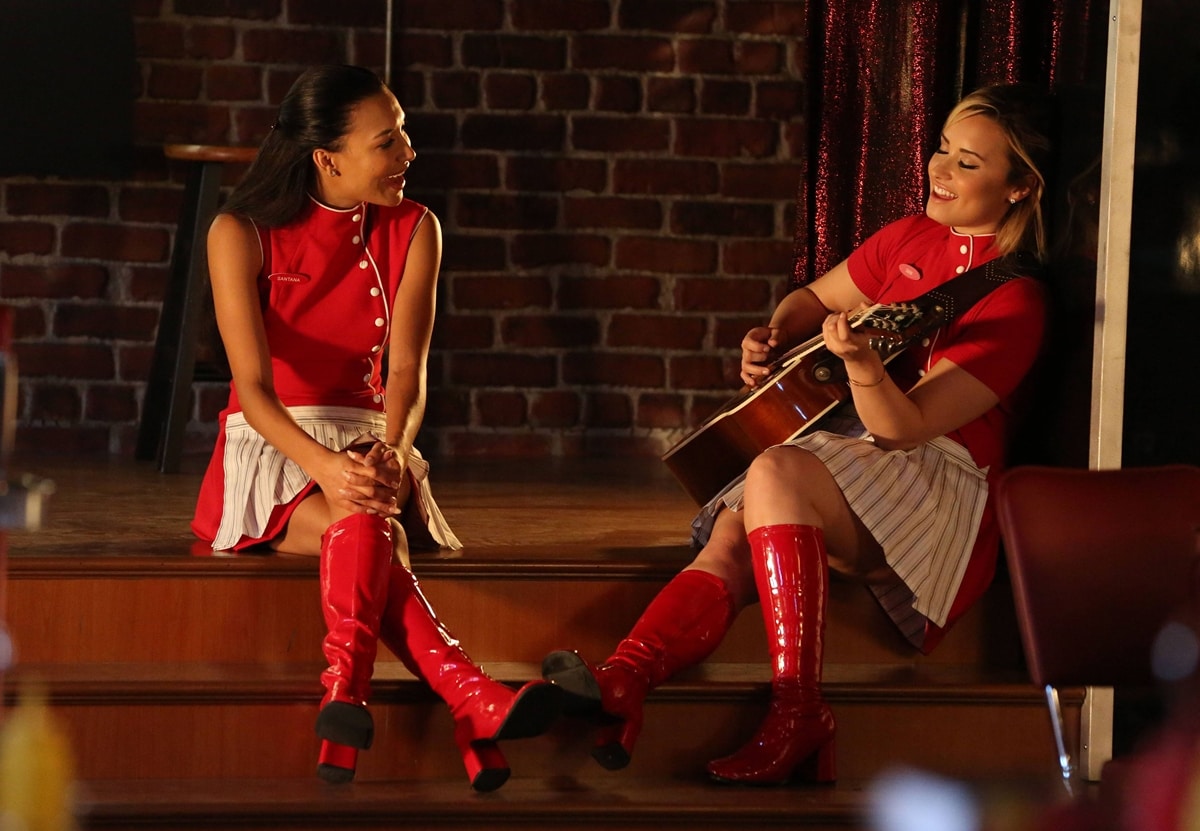 Demi Lovato has described Naya Rivera's character as "groundbreaking for closeted queer girls, like I was at the time" (Credit: 20th Television)
Lovato has since shared that Rivera's character was influential to many, including Lovato, but also noted how incredibly talented Rivera was.
Naya Rivera's Death
The Glee cast is no stranger to tragedy. Three of the cast's main characters have now died, including Cory Monteith, who died of a drug overdose while the show was still filming, Mark Salling, who died by suicide after filming, and Naya Rivera, who tragically drowned while on a lake with her son.
A memorial for Naya Rivera at Lake Piru, where she died in 2020 during a boating trip with her 4-year-old son (Credit: Glenn Highcove / Shutterstock)
Many people took to social media, including several of her former castmates, to share how kind and talented the actress was.
Demi Lovato's Touching Tribute
Demi Lovato joined the tributes via social media, too. Prior to finding Rivera's body, the singer took to Twitter to encourage people to pray that Rivera would be found alive.
But when the news was made official that Rivera had indeed died, Lovato again jumped on her social media platforms to share kind words about her time spent with Rivera on the set of Glee.
Lovato was then asked to join the Glee cast to honor Rivera at the 2021 GLAAD Awards, which honor queer voices in entertainment and media.
Demi Lovato Today
Since her time on Glee, Demi Lovato has come out as both pansexual and non-binary. The singer was exclusively using they/them pronouns for a couple of years but recently shared that she is comfortable with she/her as well.
Lovato also recently released a new album, Holy Fvck, which did not perform well commercially but did receive positive critical reception. The singer will go on tour soon in light of her new music.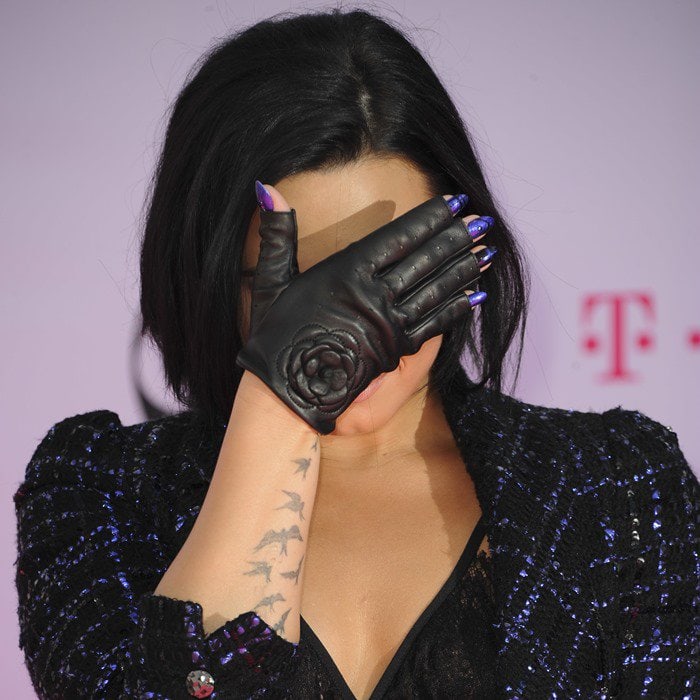 Demi Lovato wears her short dark hair down at the 2016 Billboard Music Awards held on May 22, 2016, at the T-Mobile Arena in Las Vegas (Credit: WENN / Apega / Judy Eddy)
In May 2016, Demi Lovato flaunted her toned torso in a sheer top at the 2016 Billboard Music Awards held at the T-Mobile Arena in Las Vegas.
She later performed her hit song "Cool for the Summer" on stage.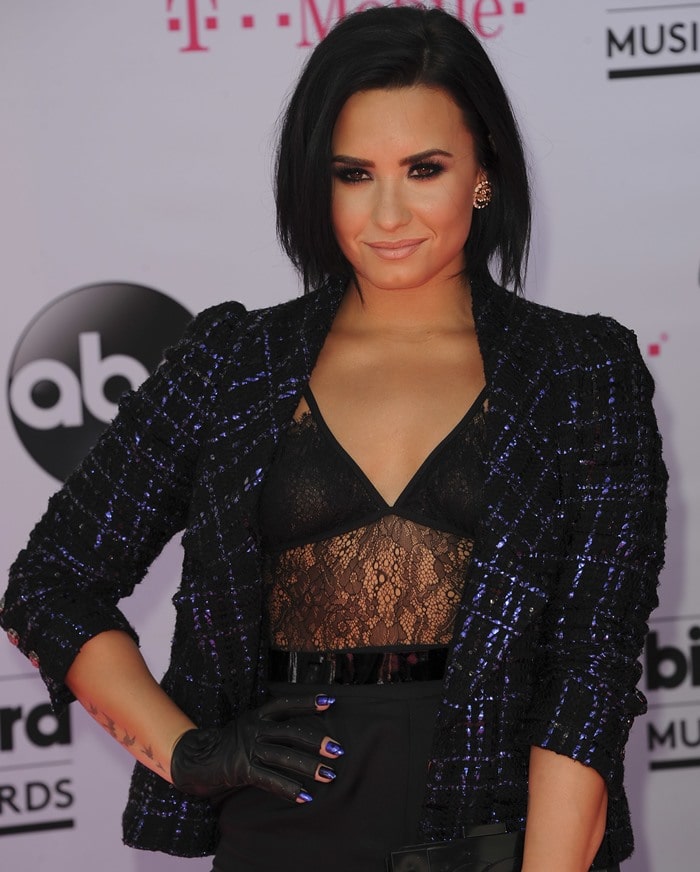 Demi Lovato flaunts her toned stomach in a black lace bodysuit by House of CB (Credit: WENN / Apega / Judy Eddy)
The then-23-year-old entertainer layered a black lace cami House of CB "Eloise" bodysuit styled with a pair of wide-leg Chanel trousers.
To partially cover up, Demi sported a black striped jacket and completed the monochrome ensemble with black pointy-toe heels, a retro Chanel clutch, and fingerless moto gloves that showed off her metallic manicure.
Demi Lovato pairs a metallic tweed blazer with wide-legged Chanel pants and a lacy bodysuit (Credit: WENN / Apega / Judy Eddy)
How do you like Demi's pink carpet ensemble?
Demi Lovato poses in a lacy metallic ensemble on the pink carpet (Credit: WENN / Apega / Judy Eddy)