Ever wonder how designers name their bags? There are some interesting stories behind your favorite purses, and we've gathered them up below. Princess Diana, Amal Clooney, Cara Delevingne, and Jennifer Aniston have also had bags named in their honor.
1. Gucci "Jackie" Shoulder Bag
The Gucci "Jackie" shoulder bag is named after the former first lady Jacqueline Kennedy Onassis, who was a fan of the brand.
During her heydays, she was often spotted carrying a hobo-shaped Gucci bag, which later became the inspiration for the "Jackie" bag's silhouette.
Known for its curved half-moon shape and signature hardware, Gucci's Jackie bag is named after Jacqueline Kennedy Onassis
2. Louis Vuitton "Speedy" Tote
One of the most popular designs of Louis Vuitton, the "Speedy" tote was supposed to be named "Express" as a reference to the development of modern transportation back in the 1930s.
It was changed to "Speedy," which sounds a lot better.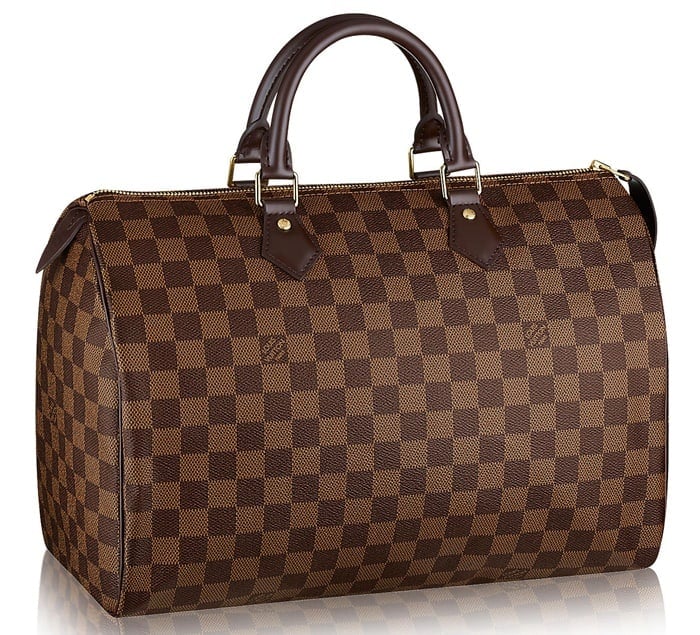 Louis Vuitton's very first handbag is called Speedy
3. Hermes "Birkin" Tote
This ultimate status symbol boasts rich leather and the familiar padlock design. Our beloved Hermes "Birkin" was named after Paris-based British actress and singer Jane Birkin.
The iconic bag was crafted after Hermes' chief executive sat beside the actress on an Air France flight. The actress shared her dilemma of not having her ideal bag and even doodled specifications of the purse. The rest, as they say, is history.
Jane Birkin's chance encounter with Hermès chief executive Jean-Louis Dumas created one of the most coveted handbags in the world
4. 3.1 Phillip Lim "Pashli" Satchel
The "Pashli" satchel became an It bag shortly after it was launched in 2011.
Part of the popular designer brand's Fall 2011 collection, which featured a "Girls on Bikes" campaign, this gorgeous purse was inspired and named after a bike company.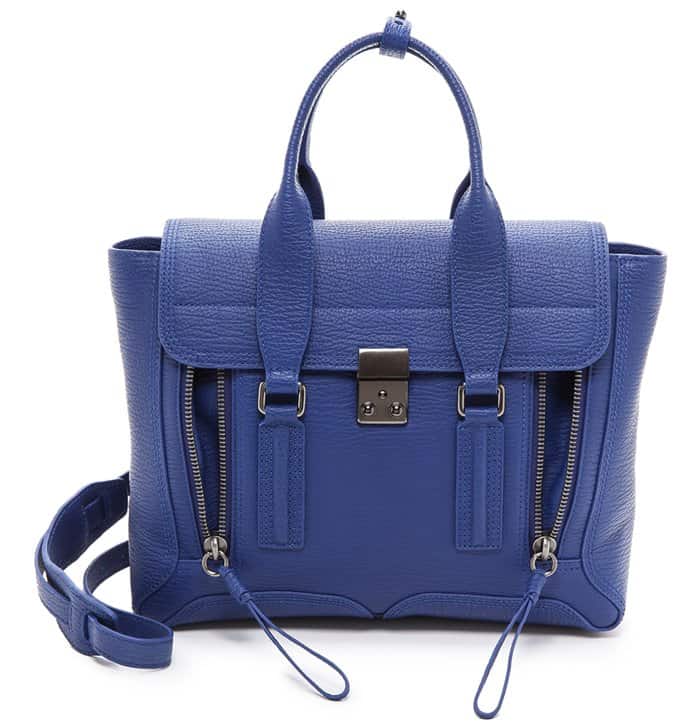 3.1 Phillip Lim's 'Pashli' messenger bag was inspired by motorcycle bags
5. Stella McCartney "Falabella" Bag
Designer Stella McCartney has been known to name her bags after her loved ones.
Being a horse rider during her younger years, the "Falabella" was named after a horse — the miniature breed that's popular because of its adorable size.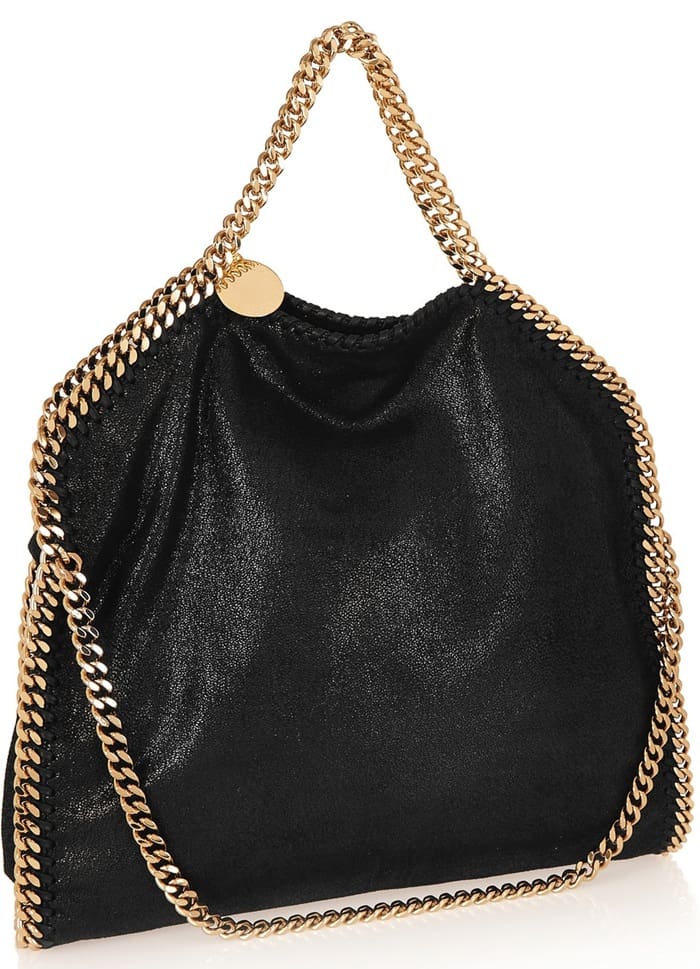 Stella McCartney's Falabella bags are named after the miniature horse of the same name
6. Hermes "Kelly" Tote
Formerly known as the "Sac à dépêches," this iconic Hermes purse has long been a favorite of American actress and princess Grace Kelly, who used the bag to shield her pregnant belly from the paparazzi.
The purse was officially renamed after the popular actress and socialite in 1977.
Hermès named this bag after Grace Kelly, one of the biggest style icons of all time
7. Balenciaga "Le Dix" Mini Cartable
The gorgeous Balenciaga "Le Dix" was named after the brand's original shop in Paris, which was located at 10 Avenue George V.
"Le Dix" means 10 in French, which gives a nod to the first Balenciaga store and signifies the bag being a perfect 10.
Le Dix is named after Balenciaga's first store on 10 Avenue George V in Paris
8. Mulberry "Alexa" Satchel
The Mulberry "Alexa" became quite a hot commodity back in 2010. This preppy-looking bag was named after British fashionista and socialite Alexa Chung after she was spotted by Mulberry designers carrying the Mulberry Elkington — a classic men's briefcase.
They liked Alexa's look so much that they crafted a briefcase-looking tote for women.
Mulberry's iconic Alexa satchel was named after Alexa Chung's carefree confidence