She has been busy turning heads with her incredibly fit figure and stunning gowns at the Filming Italy Festival held at Forte Village Resort in Italy over the past few days.
Before flying to Southern Europe, Vanessa Hudgens carved some time out of her busy schedule to keep up with her fitness routine.
Staying committed to a healthy lifestyle, the High School Musical star was pictured leaving Dogpound gym with her best friend DJ GG Magree after a workout session.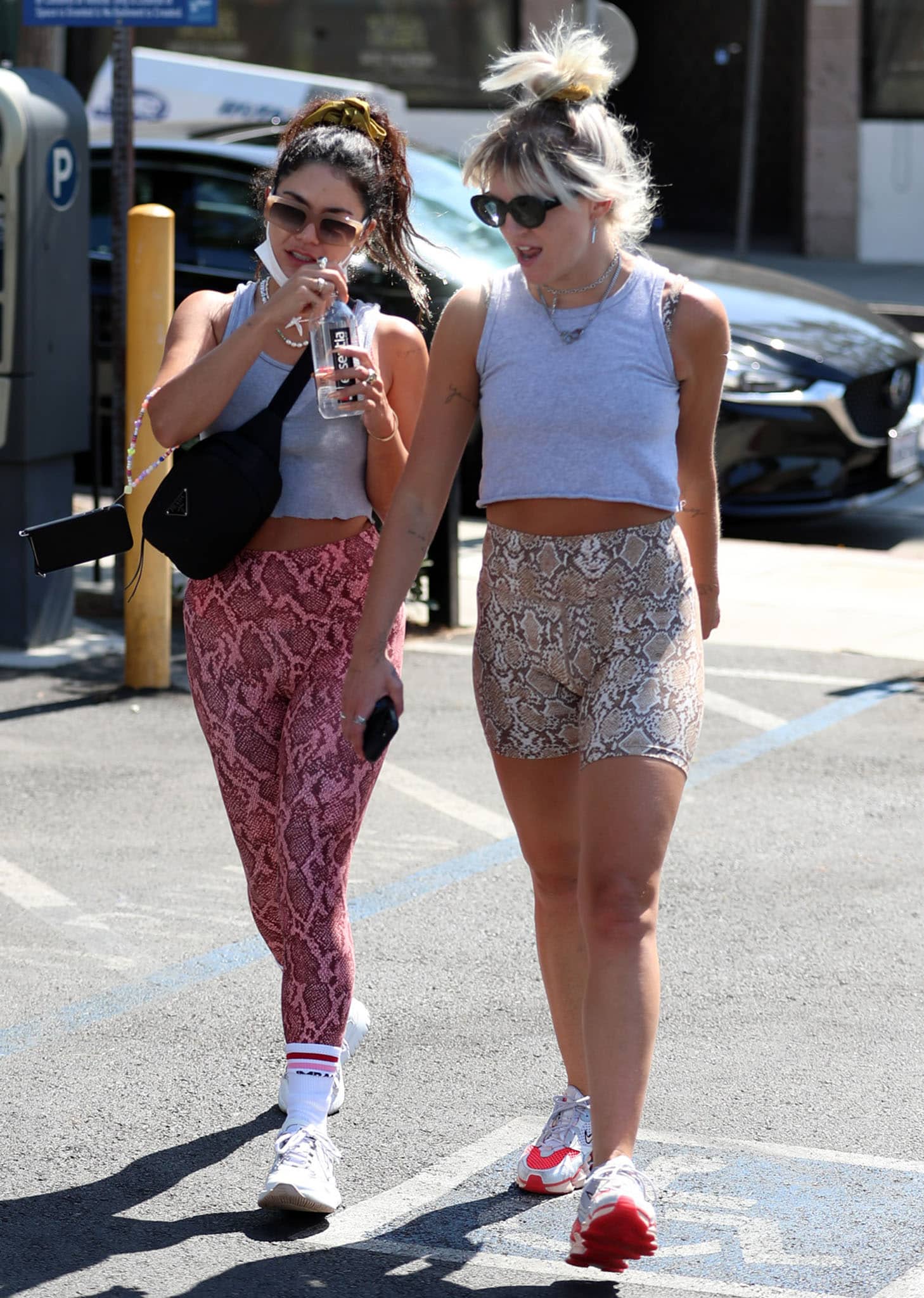 Vanessa Hudgens and best friend GG Magree coordinate in a gray cropped tank top and snakeskin bottoms while leaving Dogpound gym on July 19, 2021 (Credit: Mega / WENN)
Showing off their toned abs, the two coordinated their outfits with gray cropped tank tops and snakeskin bottoms. To avoid looking too matchy-matchy, GG decided on a pair of brown snake-print biker shorts, while Vanessa opted for pink snakeskin leggings from Skatie.
Underneath her tank top, the Thunderbirds actress wore a "Mya" sports bra in matching pink snakeskin fabric from the same sustainable swimwear and activewear label.
Vanessa Hudgens showed off her abs in a gray tank top with Skatie pink snake-print leggings (Credit: Mega / WENN)
Not one to skimp on accessories, Vanessa styled her look with a pearl necklace, a $33 The Sis Kiss beaded necklace, a Cartier Love bracelet, hoop earrings, and several rings.
She then shielded her eyes from the sun with $75 Dezi "Read the Room" rectangular beige frame sunglasses and carried her gym essentials in a Prada belt bag.
She appeared barefaced as she pulled her natural curls into a high ponytail with a green scrunchie.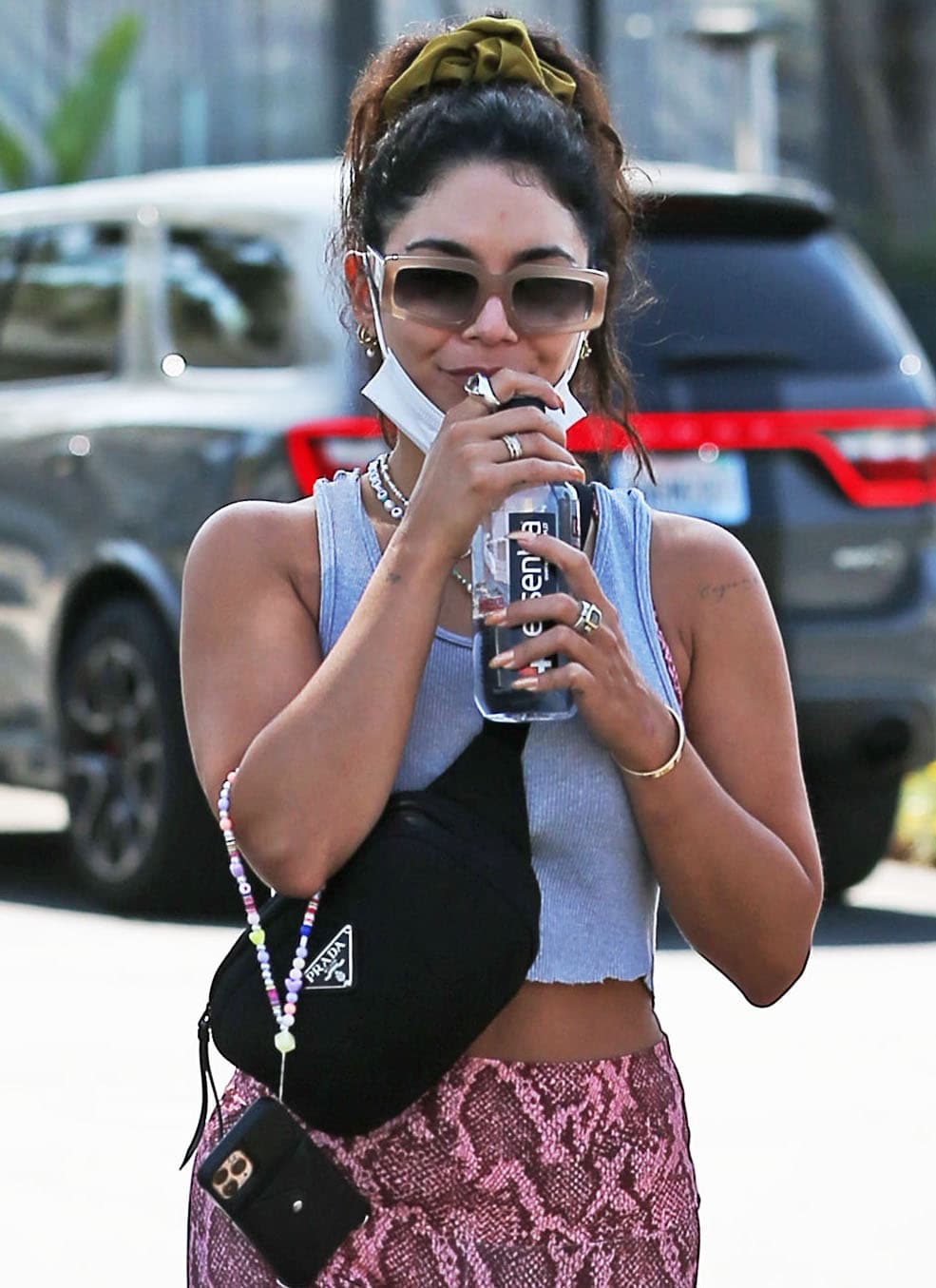 Vanessa Hudgens wears her natural curls up into a ponytail and hides her eyes behind Dezi sunglasses (Credit: Mega / WENN)
MLB player Cole Tucker's girlfriend rounded out her look with Impala striped socks before slipping into her new favorite Mercer Amsterdam white sneakers.
The "Jupiter," which was spotted on the actress last month, features a mixture of white leather and mesh materials with gray and pink trims. It also has On-Steam Microfiber lining, R-Coil Midsole technology, and contrasting 3M stripe across the mesh.
Vanessa Hudgens completes her workout outfit with Mercer Amsterdam Jupiter shoes (Credit: Mega / WENN)