In December 2015, Ellie Goulding and her boyfriend of two years, Dougie Poynter, announced they had split. Just a few months earlier, they'd been discussing kids and marriage.
Former lovebirds Dougie Poynter and Ellie Goulding reunited at the "Our Planet" global premiere at Natural History Museum on April 4, 2019, in London, England
Speaking about the split, Ellie told The Sun: "People think I'm invincible but these past few weeks have been tough. When you're in the public eye, it seems like you're able to deal with stuff better than anyone else, which is not remotely true."
"I'm not in a relationship anymore and that's been hard. Having a break will be a good thing for me and my head."
"Dougie is one of the most special people in the world and I'm so happy for him. He's doing well in LA and he's still one of my best friends. I know he feels the same," Ellie added about the handsome McFly singer.
Unfortunately, their hectic schedules and Dougie Poynter's desire to make it in America as an actor, caused their romantic relationship to come to an end.
"Globetrotting can really take its toll on any relationship, but it's especially hard when work regularly demands that both sides have to be away," an insider told Britain's Mirror Online newspaper.
Ellie Goulding and Dougie Poynter dated on and off from 2013 until December 2015
The breakup announcement came just a few days before the singer was set to take the stage at KIIS FM's Jingle Ball 2015.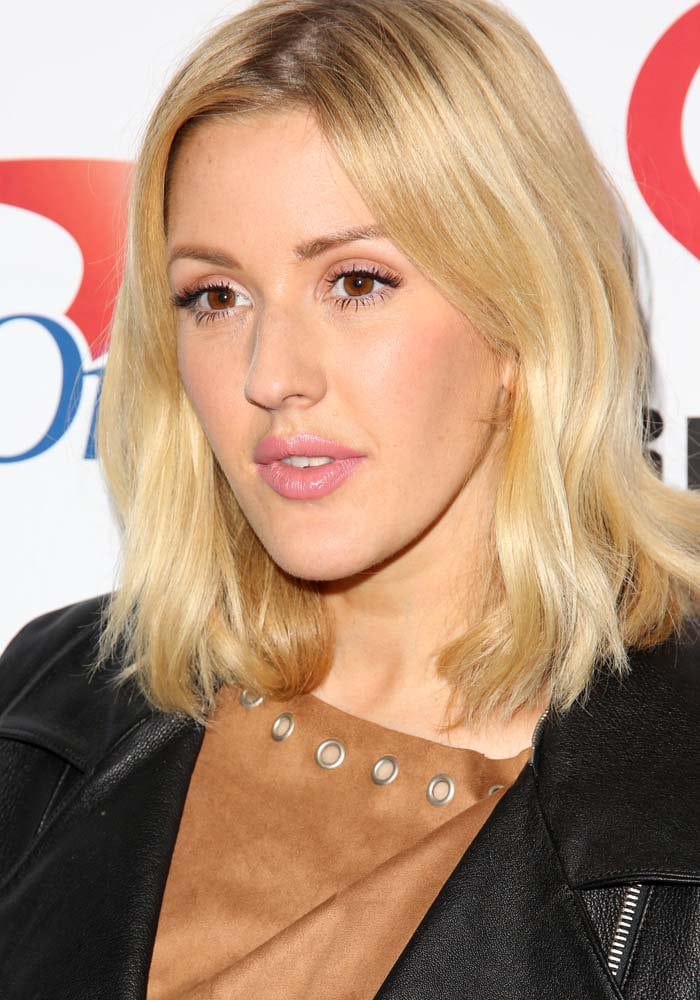 Ellie Goulding wears her blonde hair down at KIIS FM's 2015 Jingle Ball held December 4 in Los Angeles
Ellie showed up on the red carpet looking a bit downtrodden but still tried her best to give the cameras some smiles here and there.
Ellie Goulding wears a Glamourous dress on the red carpet
The then 28-year-old wore a tan suedette grommet dress from Glamourous underneath a leather jacket from Acne Studios.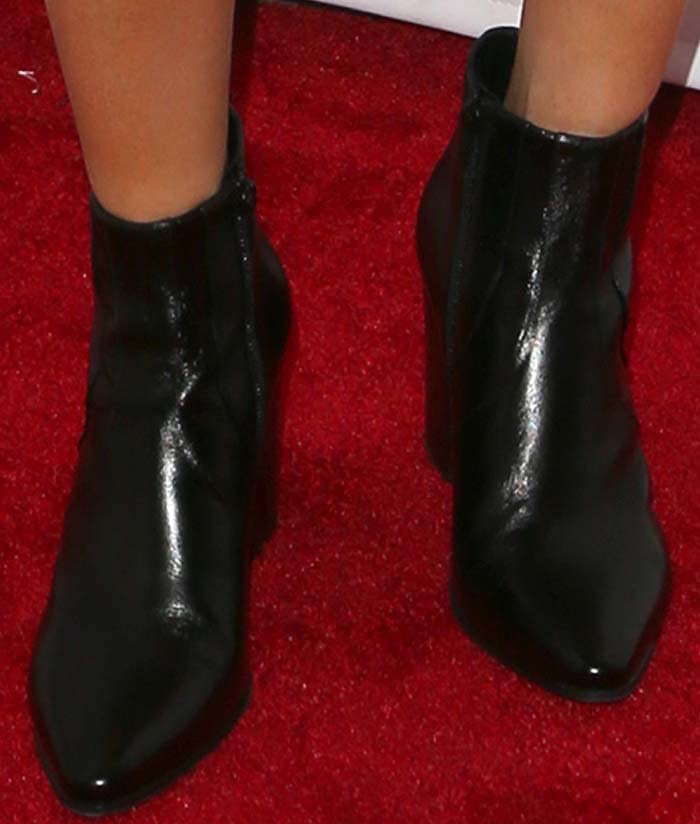 Ellie Goulding's feet in Saint Laurent boots
Ellie finished her look with a pair of ankle boots from Saint Laurent. At one point, Ellie was asked what the highlight of 2015 was.
Ellie Goulding smiles as she attends the annual Jingle Ball concert
She seemingly scrambled for an answer, likely due to the public announcement of her breakup which came just days before the event.
But — we have to know — how did Ellie forget about her performance at the prestigious Victoria's Secret Fashion Show?
Check out Ellie's first post-breakup performance of "Love Me Like You Do" below:
Ellie Goulding sings "Love Me Like You Do" after going separate ways with her beau of two years, Dougie Poynter
To get Ellie's red carpet boots, hop on over to Farfetch or Nordstrom.
Saint Laurent Textured Leather French Ankle Boots, $1,395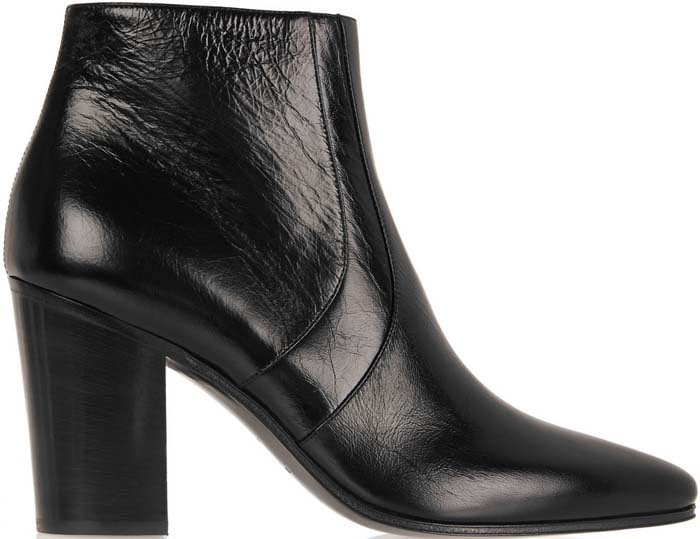 Saint Laurent Textured Leather French Ankle Boots in Patent, $1,195
Credit: Brian To / FayesVision / WENN / Lia Toby