Can you believe Elisabeth Hurley will turn 50 next month? On Wednesday, she lit up the Empire State Building for Breast Cancer Awareness month.
The awareness drive is run by Estee Lauder, and the British beauty has been a spokesperson for the brand since 1995. For the event, Elizabeth donned a tight-fitting berry-colored dress featuring cross-over detailing in a lighter shade at the top. The 49-year-old English actress and model carried a matching pink clutch and completed the outfit with a pair of silver open-toe single-band sandals.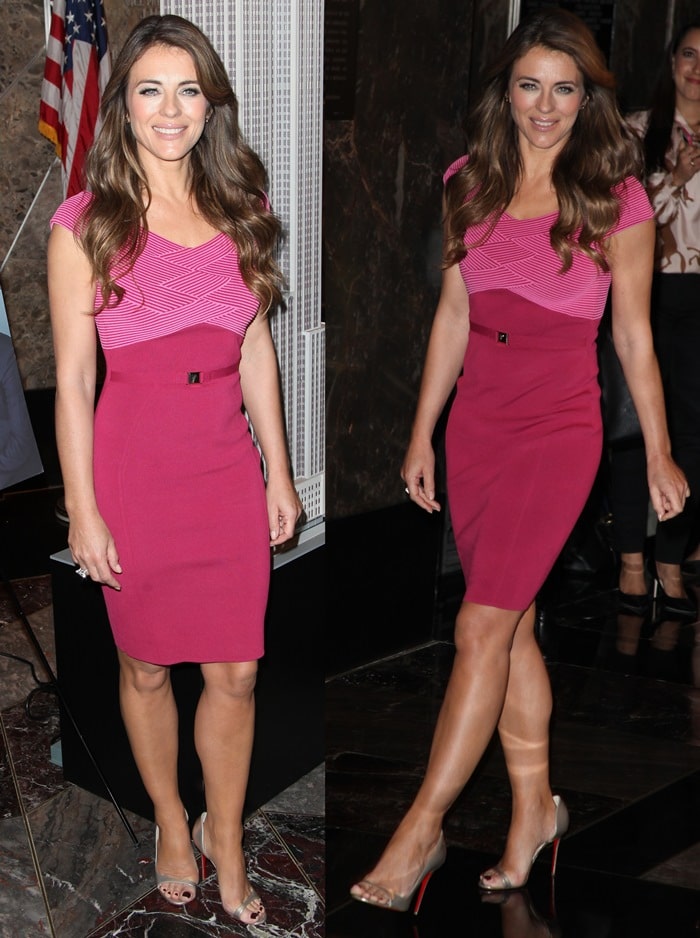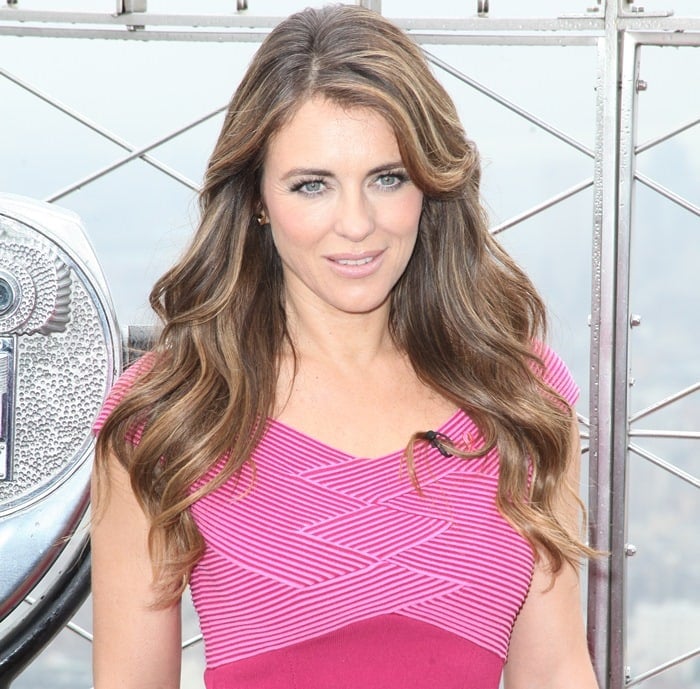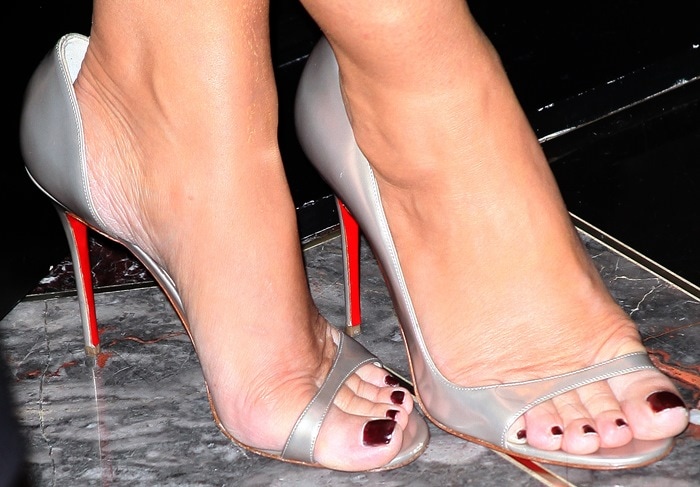 Elizabeth Hurley lighting the Empire State Building pink to honor the 22nd anniversary of The Estee Lauder Companies' Breast Cancer Awareness Campaign in New York City on October 1, 2014
Don't you think her sandals looked a little too big? Unfortunately, we've not been able to identify them. Let us know if you can help!
In the meantime, perhaps we can tempt you with the following alternatives from ShoeDazzle?
"Milan" Sandals, $19.98–$49.95 at ShoeDazzle
"Nayela" Sandals, $19.98–$54.95 at ShoeDazzle
"Sansa" Sandals, $24.98–$65.95 at ShoeDazzle
Credit: PNP/WENN