Emmy Rossum was spotted stepping out of a dry bar in Los Angeles last August 23, and the 26-year-old actress and singer-songwriter looked absolutely spectacular!
Emmy Rossum spotted out and about in Los Angeles on August 23, 2013
Emmy was wearing a speckled white blouse, a high-waist black skirt, and a Gerard Darel Dolly bag. The best part were her shoes: a pair of black-and-white high-heeled Mary Janes. It's a nice vintage spin to an otherwise trendy outfit. It's been a while since we've seen a celebrity (who isn't Zooey Deschanel) rock a pair of Mary Janes. After all the staggering stilettos and thick platform pumps of Giuseppe Zanotti and Charlotte Olympia, this is a welcome change.
Emmy Rossum in a pair of black-and-white Mary Jane heels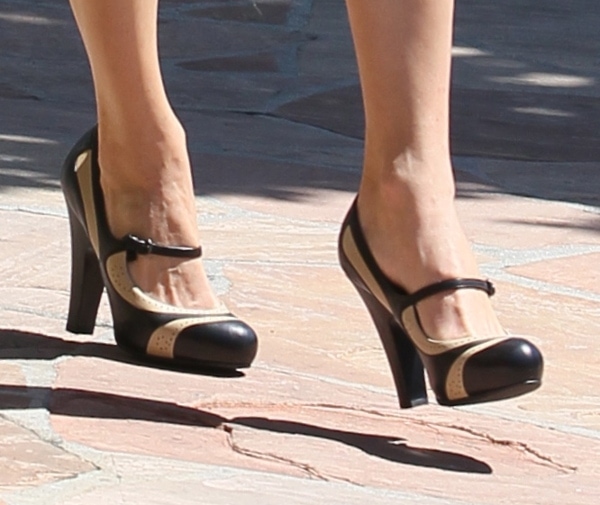 Rossum's Mary Janes sporting a brogue style and high heels
Emmy Rossum is no stranger to classic styles, being an opera-trained singer herself. She is known for her roles in hit blockbuster films, such as Mystic River and Phantom of the Opera. She also plays Fiona Gallagher in the Showtime dramedy Shameless. 
Check out these gorgeous Mary Janes we found:
'S Marvelous Heels, $37.99
Specialty Sweets Heels in Licorice, $79.99
Bow'n Places Heels in White, $129.99
Credit: Owen Beiny/WENN