Kate Hudson is the mother of three children named Ryder Robinson (2004), Bingham Hawn Bellamy (2011), and Rani Rose Hudson Fujikawa (2018). Her kids all have different fathers.
1. Ryder Robinson's Father: Chris Robinson
In a shamanistic ceremony at her parents' ranch right outside of Aspen on New Year's Eve 2000, Kate married Christopher Mark Robinson, an American musician with a net worth of $9 million.
They met at a party in New York in May of the same year and moved in together days later.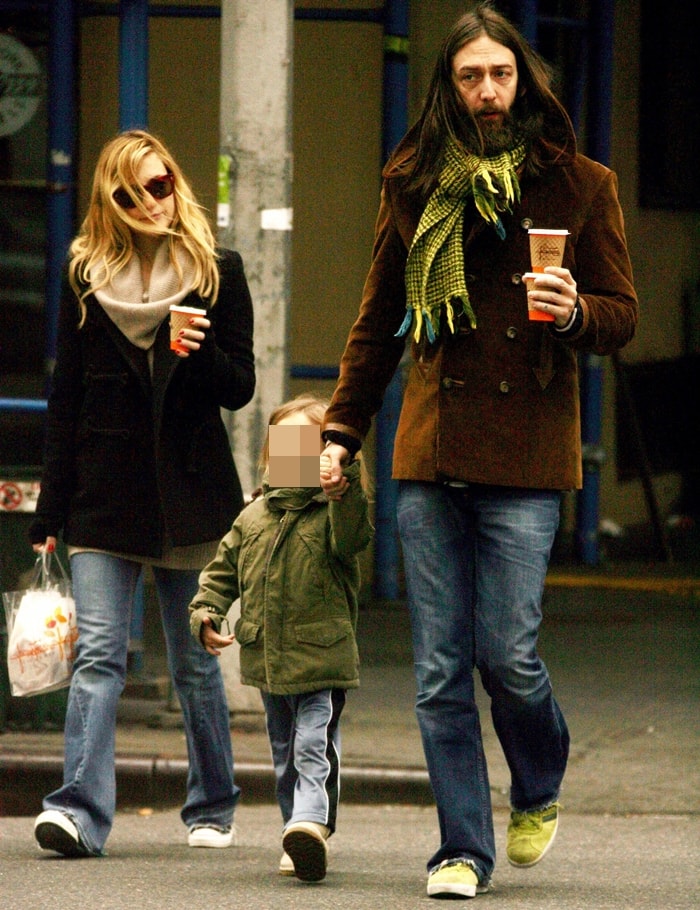 Kate Hudson, son Ryder Russell Robinson, and ex-husband Chris Robinson in New York City on December 9, 2007
He is best known as the lead singer of the band The Black Crowes and is the brother of its guitarist, Rich Robinson.
Their son, Ryder Robinson, was born on January 7, 2004. On August 14, 2006, after nearly six years of marriage, Hudson's publicist announced their separation.
On November 17, 2006, Robinson filed divorce papers, citing irreconcilable differences and seeking joint custody of their son.
They officially signed their divorce papers on October 22, 2007, with Robinson being granted joint custody.
2. Bingham Hawn Bellamy's Father: Matt Bellamy
In mid-2010, Kate began dating Matthew James Bellamy, an English singer/musician/songwriter with a net worth of $30 million dollars.
He is the lead vocalist and guitar player for the alternative rock band Muse.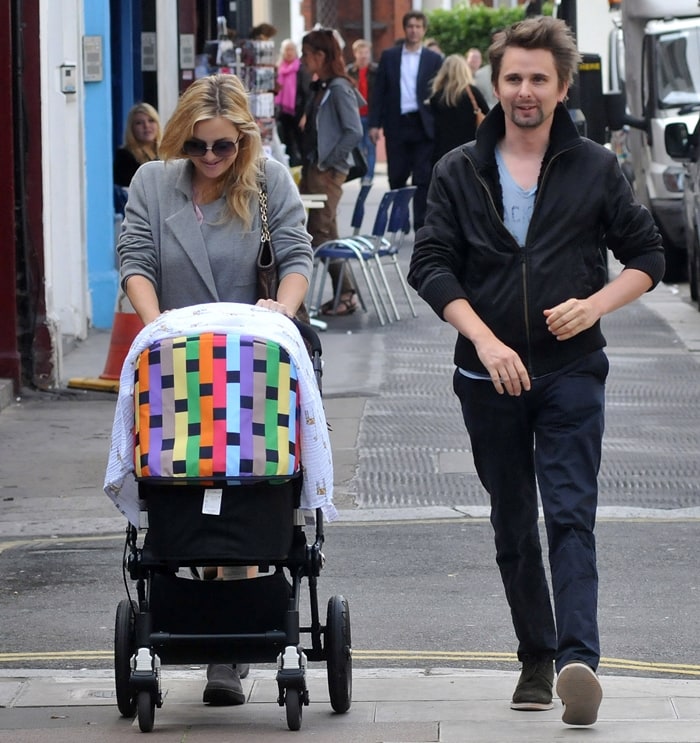 Kate Hudson and Matt Bellamy walking in Primrose Hill with their son Bingham Hawn "Bing" Bellamy in London on September 23, 2011
They became engaged in April 2011 and their son, Bingham Hawn "Bing" Bellamy, was born on July 9, 2011, in Los Angeles.
In December 2014, it was announced that Bellamy and Hudson had ended their engagement. They have reportedly remained friends and are co-parents of their son.
3. Rani Rose Hudson Fujikawa's Father: Danny Fujikawa
The fathers of Kate's first two babies are musicians, and the dad of her first daughter, Rani Rose Hudson Fujikawa, was the lead singer and guitarist for the now-disbanded L.A.–based folk-rock band Chief.
She started dating Danny Fujikawa in 2017 after having been friends for over a decade.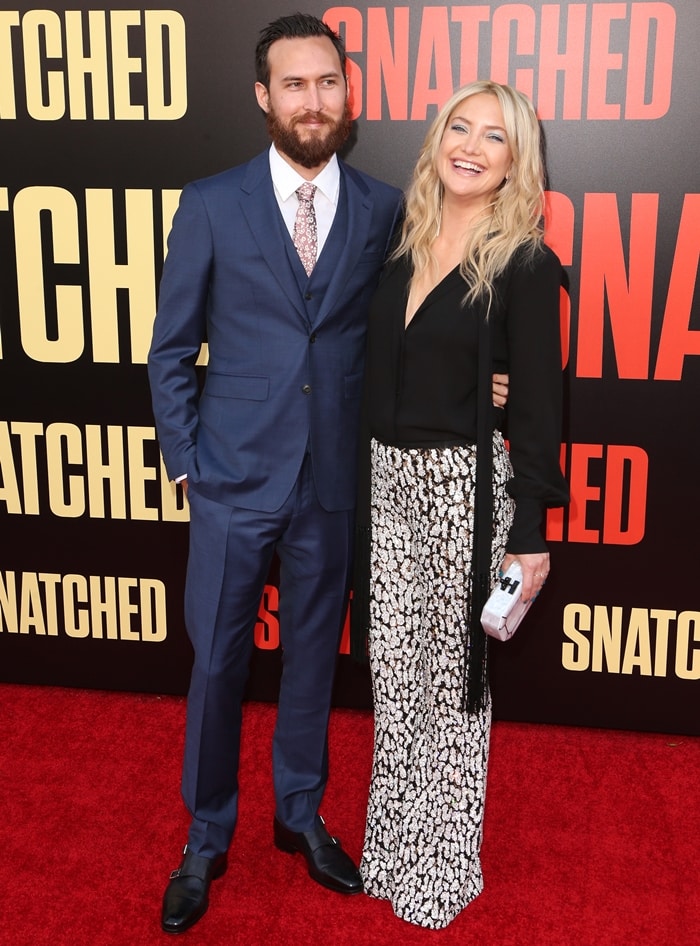 Actress Kate Hudson and Danny Fujikawa arrive at the premiere of 20th Century Fox's 'Snatched' at Regency Village Theatre on May 10, 2017, in Westwood, California
During an appearance on The Talk, Hudson revealed that she first met Fujikawa through her best friends, Sara and Erin Foster.
"We've known each other for 15 years. He's my best friend's stepbrother," she said. "We kinda skipped through the part of knowing what the hiccups were. You kinda skip the part of going, 'Oh, you're like that?'"
She added, "In terms of family, I've known his family forever. To have that connection is really powerful."
We know the lengths a girl is willing to go to for a pair of good shoes — but we never imagined that Hollywood celebrities go through the same struggle!
In September 2015, Kate Hudson came face-to-face with an irresistible pair of Jimmy Choos that she absolutely fell in love with, but she was left heartbroken in the end.
Kate Hudson returns to her hotel in New York on September 8, 2015
Kate recently participated in a Jimmy Choo shoot in London, and apparently, one of the pairs she worked with caught her eye.
Kate Hudson shields her eyes from the paparazzi and shows off an interesting fringed bag from Etro
Goldie Hawn's daughter uploaded a photo of herself with the pair, captioning it "This was me letting everyone @jimmychoo know that they would no longer be in possession of these beauties because they belonged in my closet where they were happiest! Didn't work…. And then I cried 😭👠"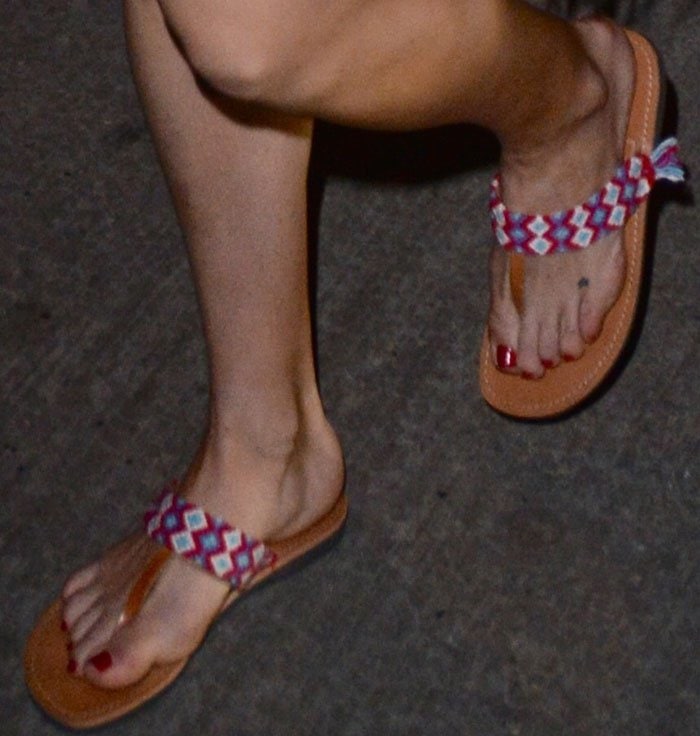 Kate Hudson strolls toward her hotel in a pair of woven tribal-print sandals
The actress was also spotted back in the U.S. (without the shoes), returning to her hotel in New York.
Kate Hudson clutches her iPhone and avoids making eye contact with the paparazzi as she emerges from a car
The then 36-year-old emerged from her car in a star-printed top-and-shorts set from Rails, a fringed bag from Etro, and a pair of woven tribal print sandals.
Kate was a little evasive of the cameras, shielding her eyes from the lightbulb flashes as she sauntered by the paparazzi.
Kate Hudson uploads a photo of herself with a pair of Jimmy Choo shoes that she fell in love, with but couldn't take home with her
We couldn't ID her exact sandals, but we did find some pretty interesting thong sandals at Zappos and Nordstrom in bright and earthy color combinations and woven/beaded textures.
Diba Heat Up in Natural Multi, $70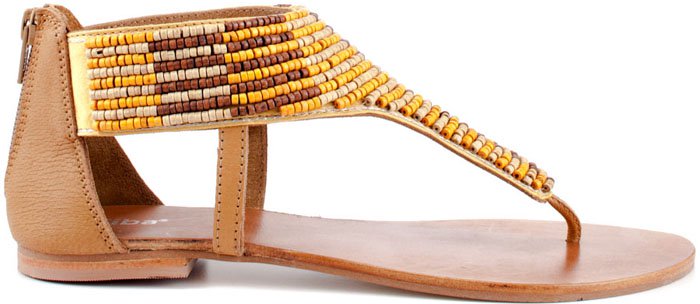 Madden Girl Riddlee in Bright Multi, $50
The Sak Shana Tribal Sandals, $39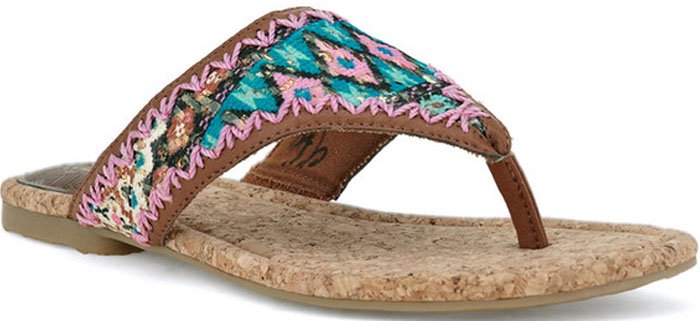 Credit: TNYF / WENN / Anthony Dixon / FayesVision