Olga Kurylenko has been very busy doing the promotional rounds for her latest movie with Tom Cruise, Oblivion, which will hit theaters in the US on April 19.
On April 9, she was seen at The Grove to film an appearance on Extra with the show's host, Mario Lopez.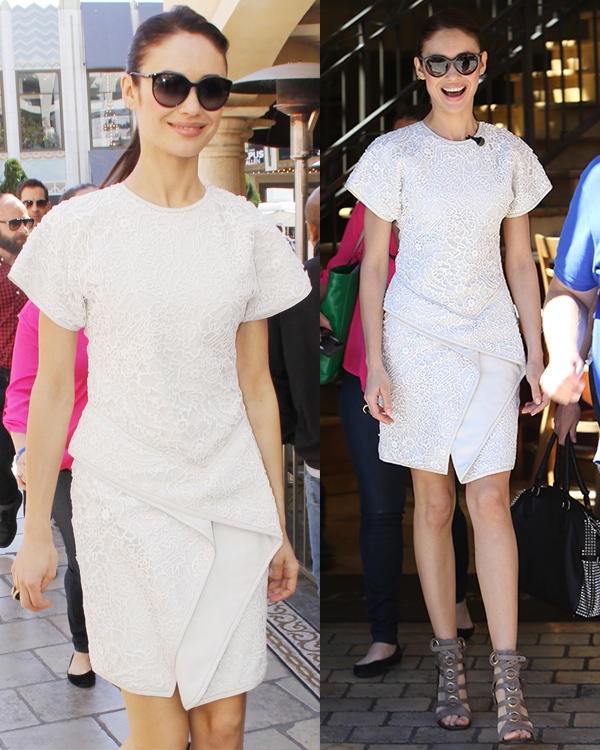 Olga Kurylenko paraded her legs at The Grove, where she was interviewed by Mario Lopez for television on April 9, 2013
So far, the 33-year-old French actress seems to have made sure she's dressed well every time she's out to promote the movie. We've seen her in different designer gowns while in Europe.
For her interview on Extra, she flaunted her legs in a simpler but still chic and appropriate dress by Salvatore Ferragamo.
Olga Kurylenko's sexy toes in gladiator sandals
With her Spring 2013 dress, she also wore a pair of stylish and edgy gladiator sandals in fossil gray that are very hard to miss.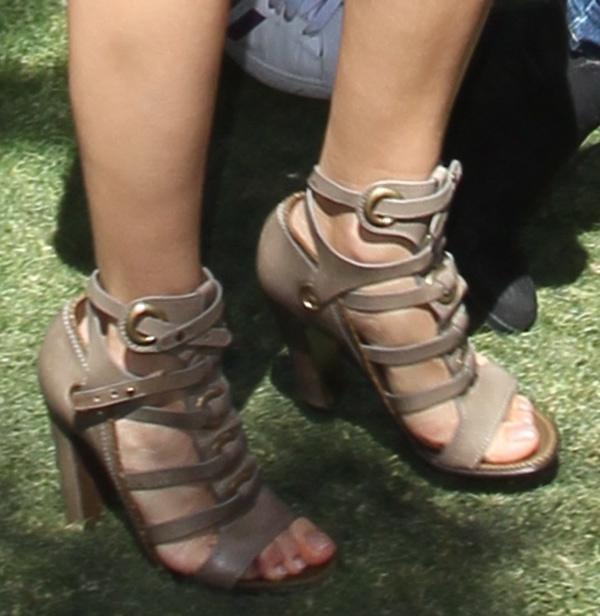 Olga Kurylenko's pretty feet in Salvatore Ferragamo gladiator sandals
The actress' embroidered dress looked great on her. It's a little tough-looking because of the thick fabric and the structured design, but it was perfect for Olga. Moreover, her heels were the perfect finish to her dress. They're equally tough and chic!
There's actually a white version of these heels, which we think would look better with the white dress, but we suppose a little contrast doesn't hurt. Besides, Olga's pair is in gray, which is a classic, versatile color.
The Salvatore Ferragamo gladiator sandals have grommets down the front, at the sides of the heel counter, and at the ankle. They also have a few rivets in the same antiqued brass finish. For further style, whipstitching was used to trim these heels.
Love them? All eyes will surely be on your feet if you wear this pair. Check out its three color versions below, and let us know which one you would snag.
Salvatore Ferragamo Gladiator Sandals in Fossil Gray, $1,390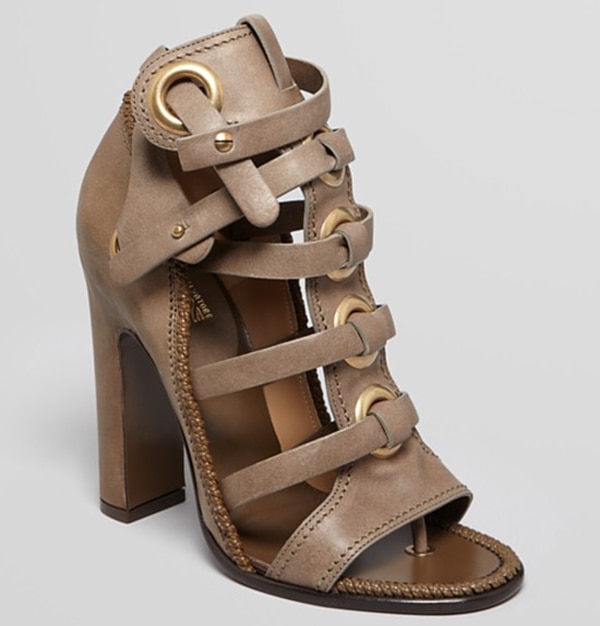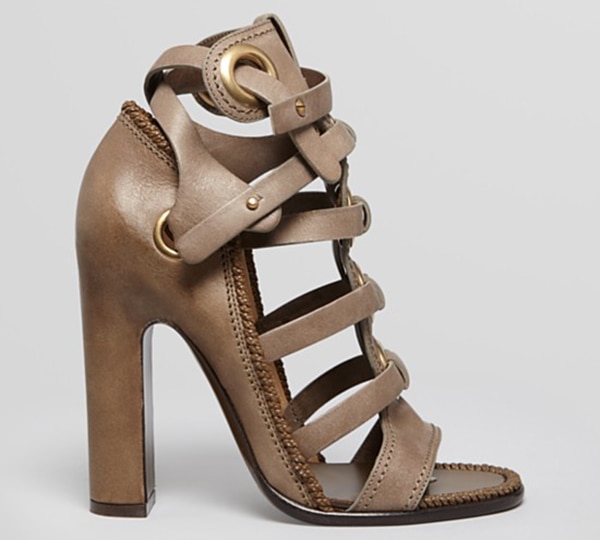 Salvatore Ferragamo Gladiator Sandals in Black, $1,390
Salvatore Ferragamo Gladiator Sandals in White, $1,390
Credit: Michael Wright / RHS / WENN