In Hollywood, you are not an official couple until you make it red carpet official. And — Gigi Hadid and Zayn Malik have finally made their red carpet debut as a couple.
Leave it to this supermodel and rockstar to do it with a bang. The couple made their first public appearance absolutely iconic by picking the 2016 Met Gala's red carpet to do it. They met at a friend's birthday party a few years before they started dating in November 2015.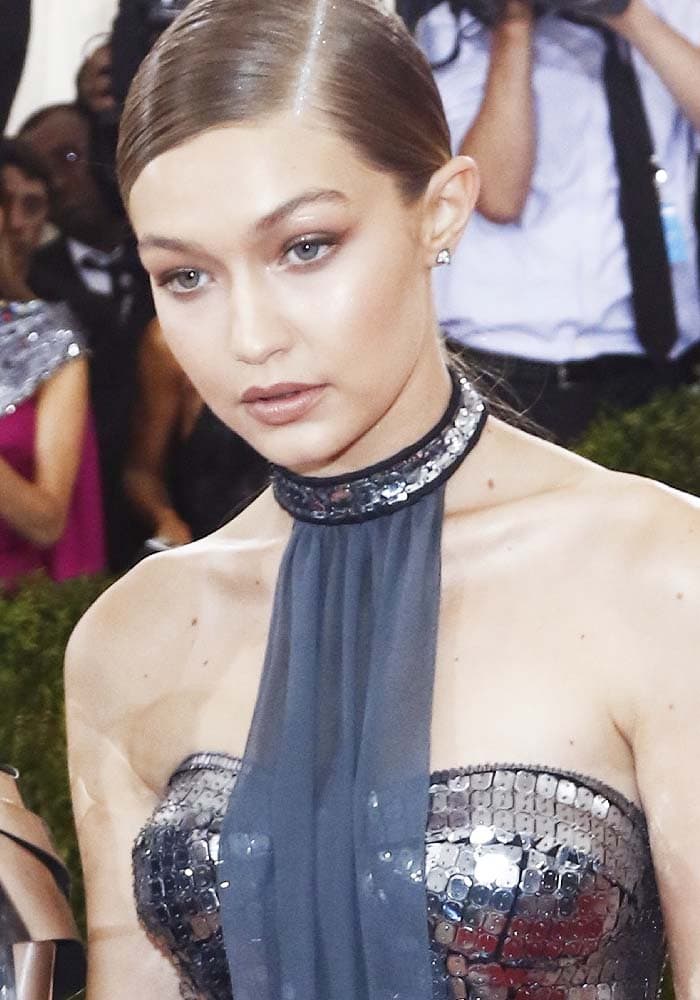 Gigi Hadid side parts her hair at the "Manus x Machina: Fashion in the Age of Technology" Metropolitan Museum of Art Costume Institute Gala held on May 2, 2016, in New York (Credit: WENN)
Good thing for her ex-boyfriend Joe Jonas, who recently mentioned it was "interesting" that Gigi moved on so quickly, was not in attendance.
Actually, what was interesting were Gigi and Zayn's robot outfits.
Gigi wore a plated bodysuit underneath the sheer gray fabric, which she said is a creation from American fashion designer Tommy Hilfiger.
The model paired her dress with a pair of "Venus" pumps from Stuart Weitzman and some machine-cut knuckle jewelry to complement her man's robotic arms.
We've also spotted Cindy Crawford and Victoria Justice in the same pumps from the popular women's footwear label.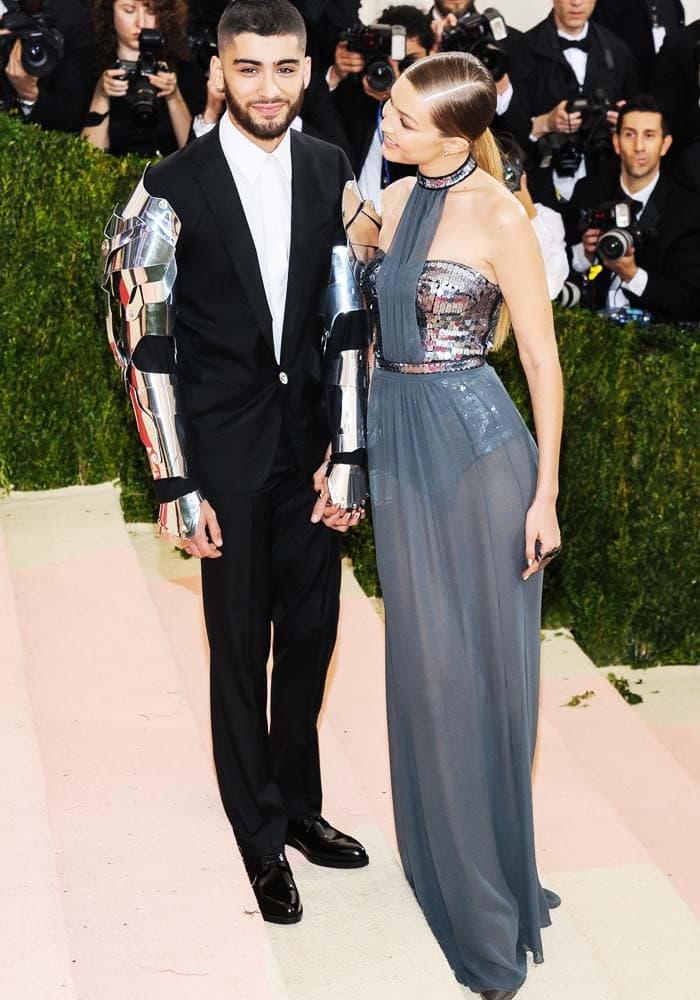 Zayn Malik and Gigi Hadid make their first red carpet appearance together as a couple at the Met Gala (Credit: WENN)
Yes, you read that right — Zayn showed up in a suit and a pair of robotic arms. Good thing it was a themed party.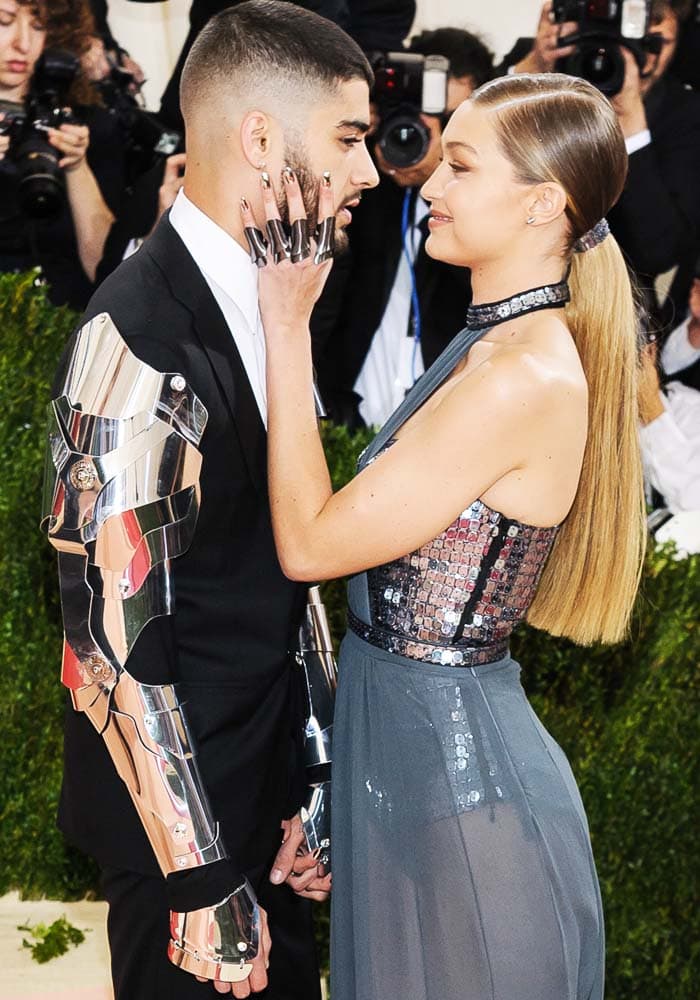 Zayn Malik and Gigi Hadid wear matching robotic-themed costumes at the 2016 Met Gala (Credit: WENN)
The couple have made their rounds at casual appearances and posed for a gorgeous Vogue spread, but this is the first time that the two have stepped out on the red carpet — and they did not hold back.
The couple gave the paparazzi a lot of money shots as they cuddled, linked arms, and held hands for the cameras.
While Gigi's exact Met Gala shoes aren't available online, you can grab the similarly cut Saint Laurent "Paris Skinny" in denim and nude at Farfetch and Nordstrom.
It's your call as to whether you wear them with a normal ensemble or a robot costume.
Blue Saint Laurent "Paris Skinny" Notched Denim Pump, $645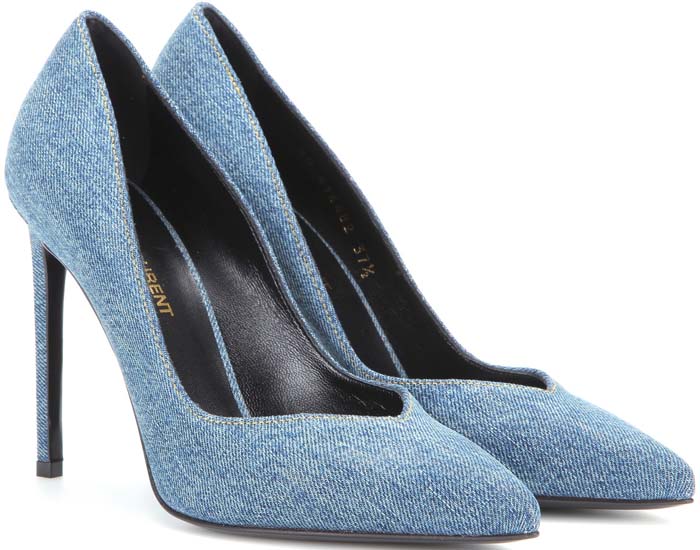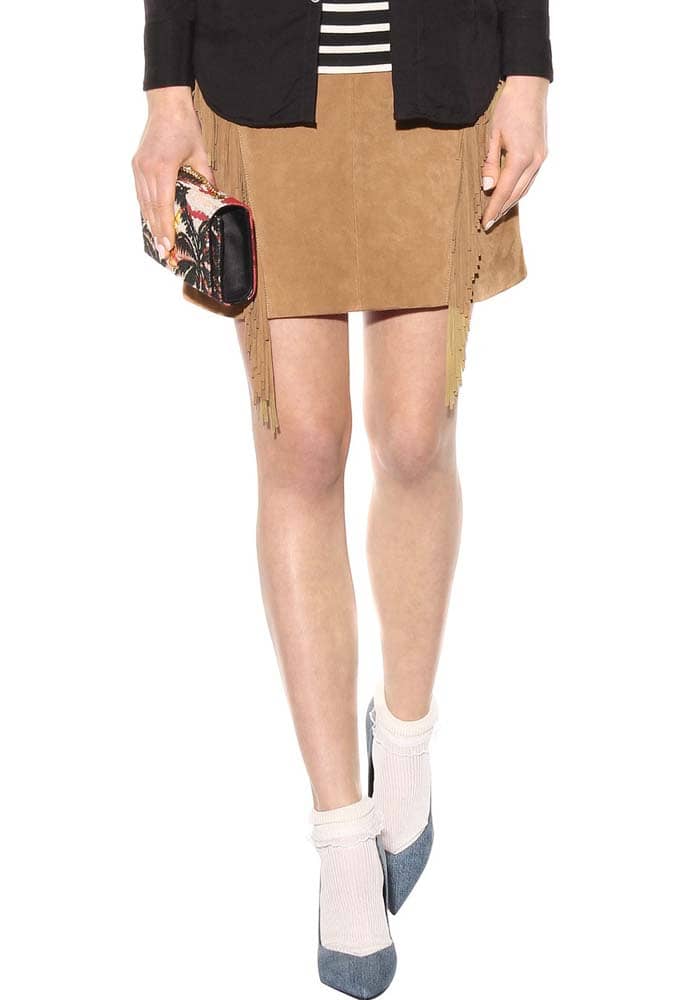 Nude Saint Laurent "Paris Skinny" Pump, $645