What's a girl to do when she has two fabulous pairs of shoes, but can't decide which ones to wear? If that girl's Halle Berry, simple: Wear both pairs of shoes at once.
After all, we were blessed with two feet: Why not wear a different pair on each foot?
Halle rocked intentionally mismatched shoes as she attended the photo call for "Kingsman 2" at the San Diego Comic Con.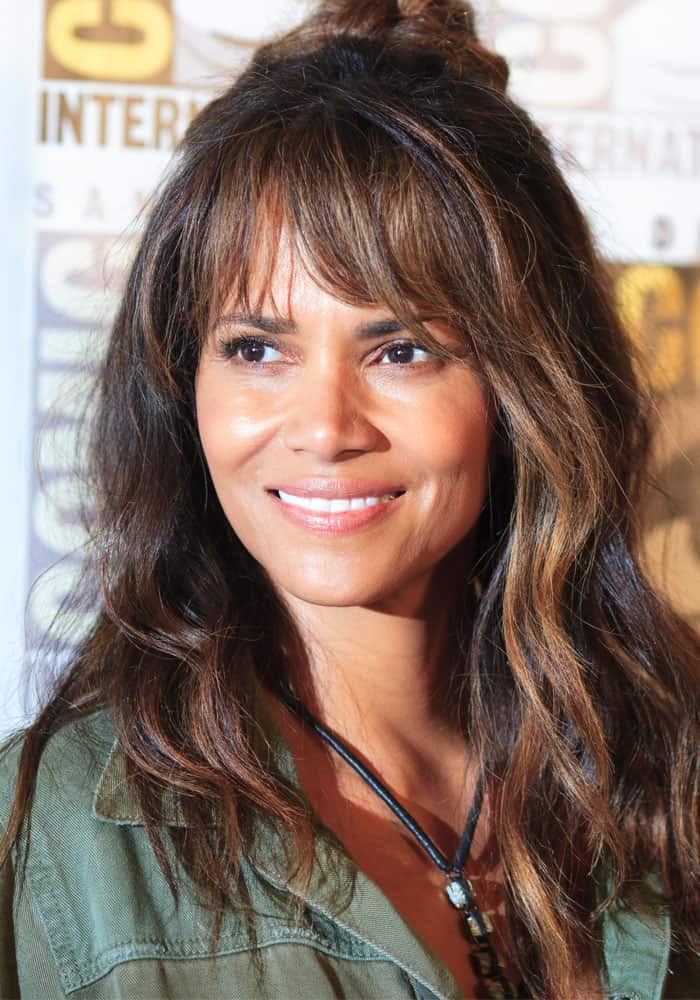 Halle Berry at the San Diego Comic Con 2017 for the "Kingsman 2" photo call on July 20, 2017.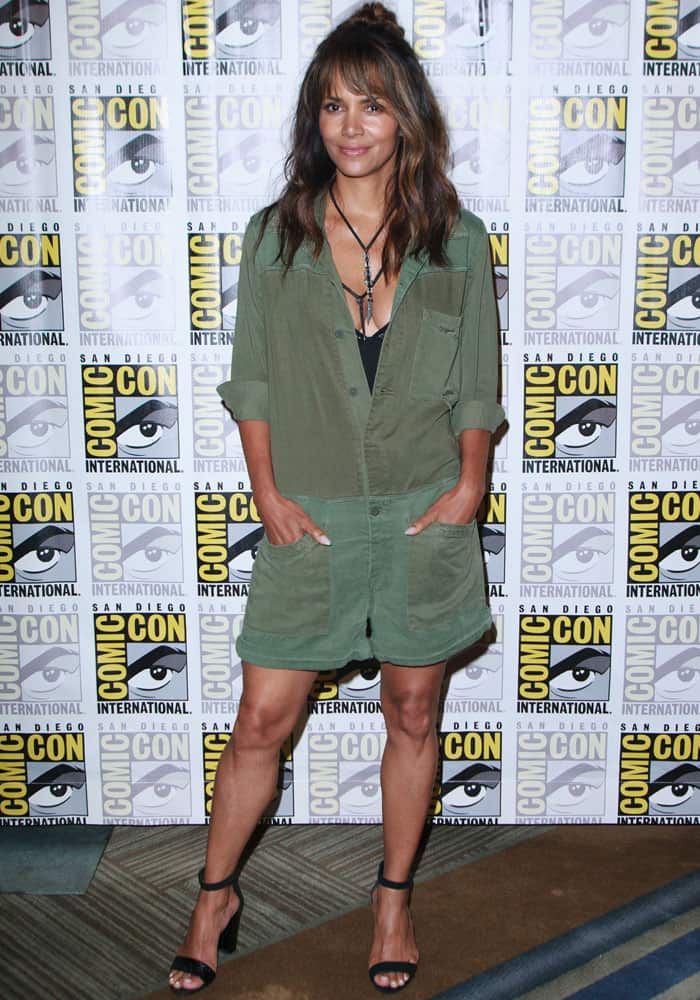 Halle Berry looked youthful in an army green romper by Hudson.
The 50-year-old looked as youthful as ever as she rocked a fun romper from Hudson, contrasting the army green hue of the piece with black lingerie and layers of necklaces.
Halle kept her makeup simple and paired it with a Pinterest-worthy half-ponytail topknot.
Perhaps the most interesting thing about Halle's outfit was her mismatched shoes. Halle paired a single Aquatalia sandal with one "Deborah" sandal by Kenneth Cole.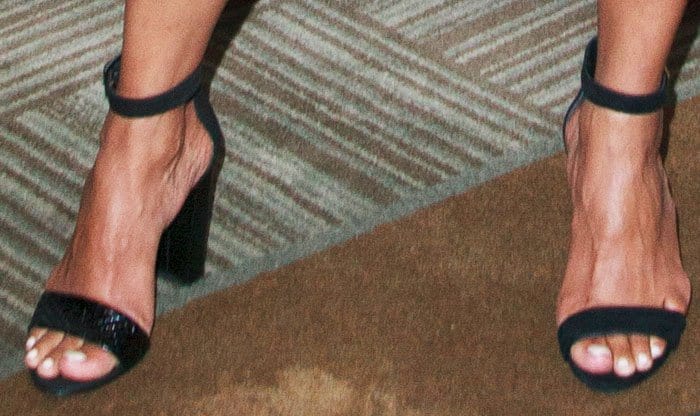 Halle wears an Aquatalia sandal on one foot and a Kenneth Cole "Deborah" on the other
Halle wears a half ponytail topknot with her youthful ensemble.
Halle uploaded a photo of her hilariously mismatched shoes with the caption, "Couldn't decide, so I wore them both."
And, of course, we think she pulled the look off flawlessly.
At the presscon, the actress reportedly chugged down whiskey that was poured by her "Kingsman 2" co-star, Channing Tatum.
Halle shows off her mismatched footwear on Instagram.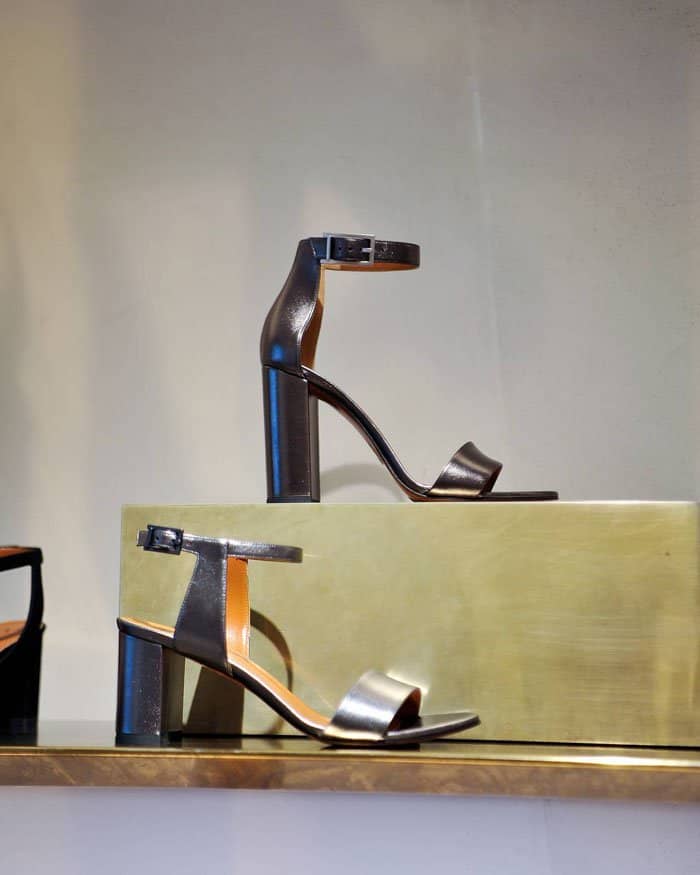 Some pairs from Aquatalia NYC's Spring Summer 2017 collection.
Shop the Kenneth Cole "Deborah" sandals at Amazon.
Kenneth Cole "Deborah" sandals, $47.52 – $150.00 at Amazon
Credit: Halle Berry's Instagram / Tony Forte / WENN