Tis the season of bedazzling.
After a particularly questionable UGG and Jimmy Choo collaboration that left us scratching our heads, these crazy/beautiful heels from Haus of Price's Fall 2010 collection are just what we need to put the sparkle back in our eyes, like literally.
Multi Gem Pumps, $239.95
Multi Gem Arch Heel, $239.95
Solid Goddess Heel in Blue, $239.95
Solid Goddess Heel in Red, $239.95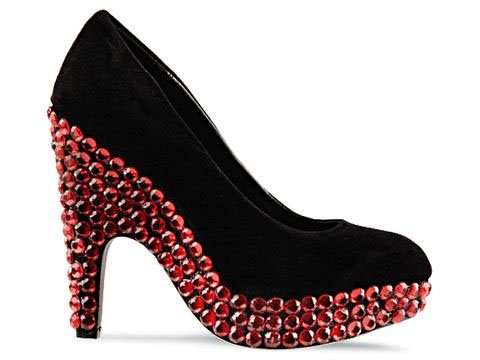 Solid Goddess Heel in Green, $239.95
It's studding gone psycho, it's a glue gun on an acid trip. And like one person who bought these shoes said, "it's like ruby slippers on steroids".
Haus of Price Fall 2010 Collection
Entitled "Priceless Dynasty", this latest collection from Haus of Price is all dressed up and ready to party in rainbow rhinestones, milky pearls, multicolored beads and actual seashells. Though pretty much every shoe designer nowadays has got their own version of beaded, bejeweled and studded shoes, what we like about these Haus of Price designs is that they give us all the outrageousness of crazy haute couture shoes at only high end prices.
These Haus of Price shoes are the shoes to wear to make people look twice. If you're going to go extravagant, then this is how you do it.
Gem and Stud Platform Pumps, $235
I could see these paired with jeans, shorts or dresses as long as the rest of the look is kept simple and neutral. While I'm drawn to the colorful design of these heels, I can't decide if they're actually wearable or just too eccentric. The price tag may also throw some of us with a shoe budget off. At $235 this heel is a bit too pricey for some to be sampling such an elaborate trend.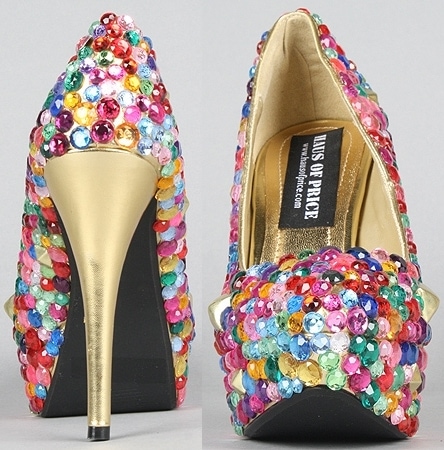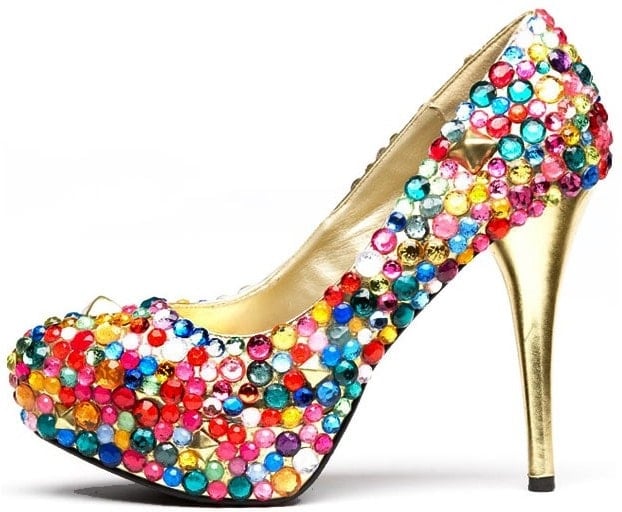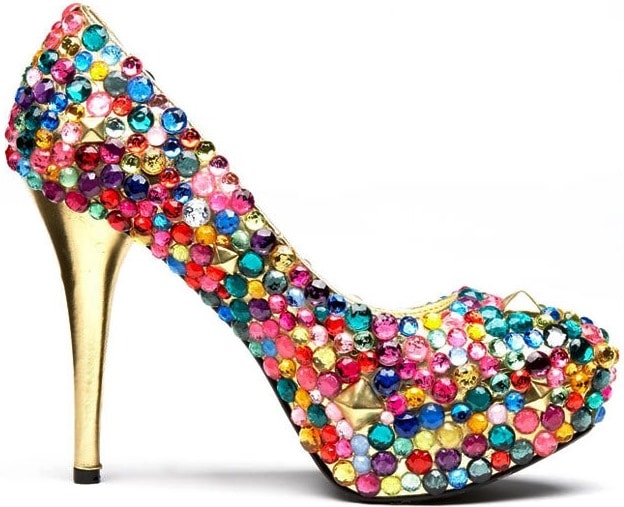 Are they wonderful or just plain weird?