The most impressive Halloween costume of 2014? Last year Heidi Klum dressed like an old woman, and in 2012 as Cleopatra. This year she sported a very colorful and detailed butterfly costume to attend the festivities at New York City's club Tao on Friday.
As in previous years, Heidi's outfit needed hours of preparation. It came complete with gossamer wings and a bizarre headpiece. To add extra edge to the costume, the 41-year-old Project Runway host sported a pair of sparkling sequined boots with sky-high heels.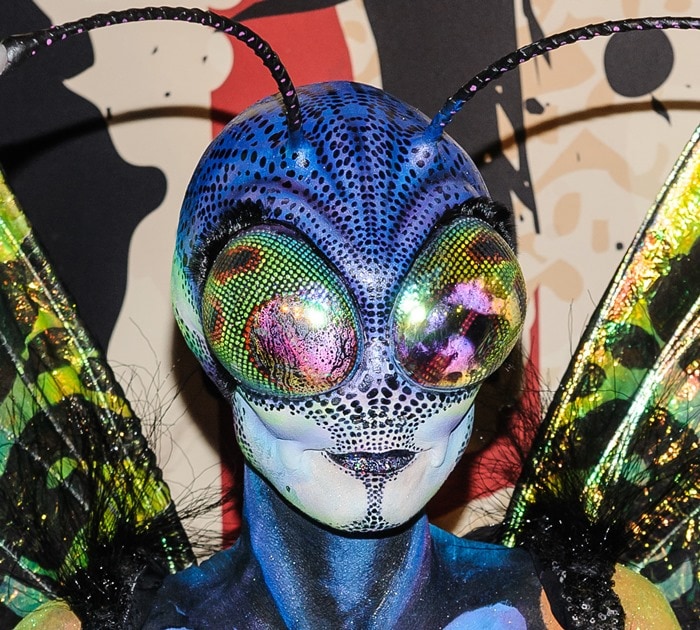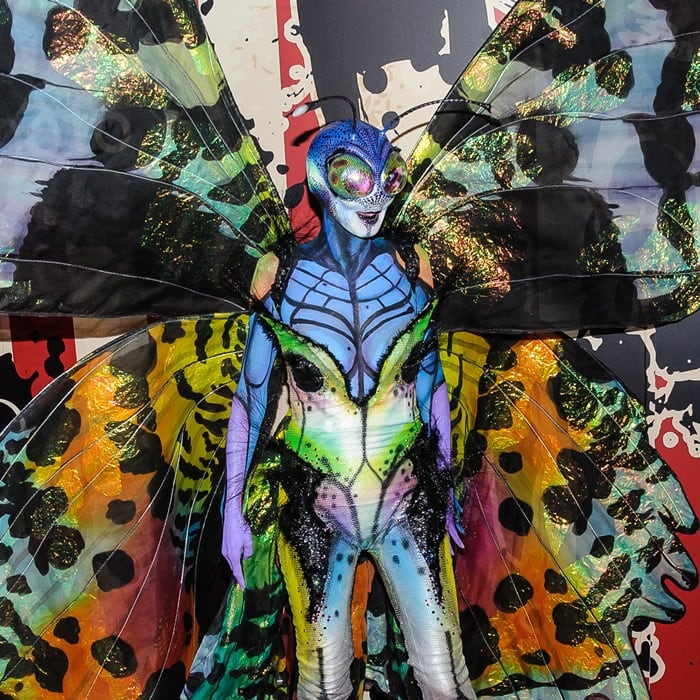 Heidi Klum's 15th Annual Halloween Party at TAO Downtown on October 31, 2014
Did Heidi Klum wear the craziest outfit of 2014? While her shoes were not an important part of her costume, do you think she should have picked a different pair? How about the following lace-up boots from ShoeDazzle?
"Felisha" Lace-Up Booties, $24.98–$65.95 at ShoeDazzle
Credit: C. Smith/WENN