Katy Perry is the winner of Halloween 2014 in her flamin' hot Cheetos costume.
And she didn't just put on an orange molded log — you'd be surprised by how much thought, effort, and dedication Katy put into looking like her favorite mouth-burning snack from her "Dark Horse" music video.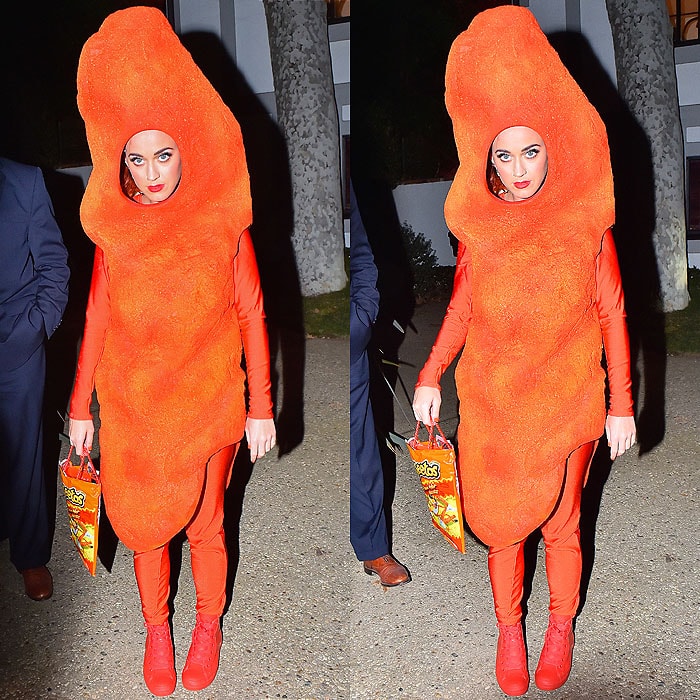 Katy Perry arriving at Kate Hudson's Halloween party in Pacific Palisades, California, on October 30, 2014
Peek inside the face hole in the singer's Cheetos costume, and you'll see that she even dyed her hair orange to match.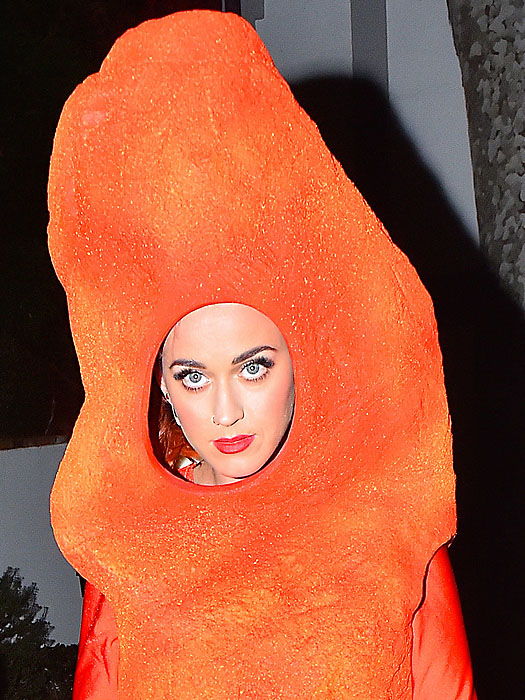 Katy Perry sporting orange hair in her Cheetos Halloween costume
Katy used an empty bag of Cheetos to tote around her treats. Even her nails were painted a Cheetos shade of orange.
Katy Perry's Cheetos bag and orange nails
To complete her monochromatic costume, Katy wore the waterproof rubber version of classic Chuck Taylor All Stars high-top sneakers.
We love this choice of shoes because (1) they're very comfortable to wear for trick-and-treating and (2) you can use them again, just like these five costume shoes that you can still wear after Halloween is over.
The only thing missing was Katy dusting herself all over with radiation-orange Cheetos power.
Katy Perry wearing Chuck Taylor All Stars waterproof rubber rain sneakers
Converse Chuck Taylor All Star Waterproof Rubber Rain Sneakers, $65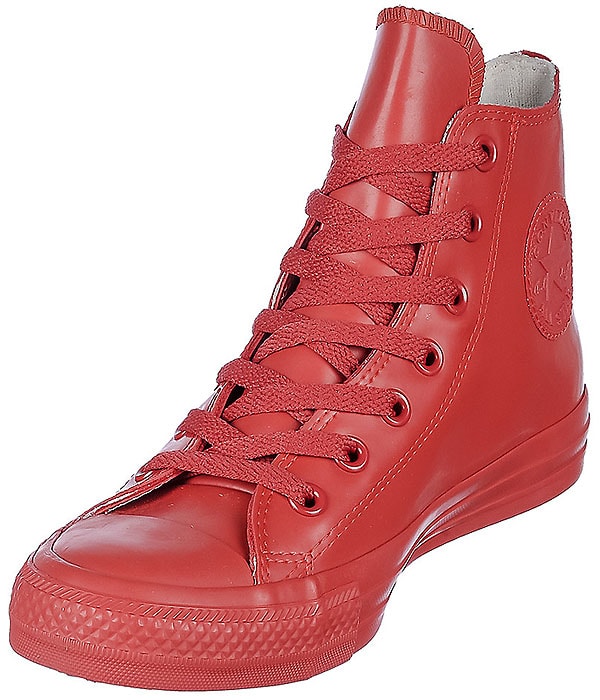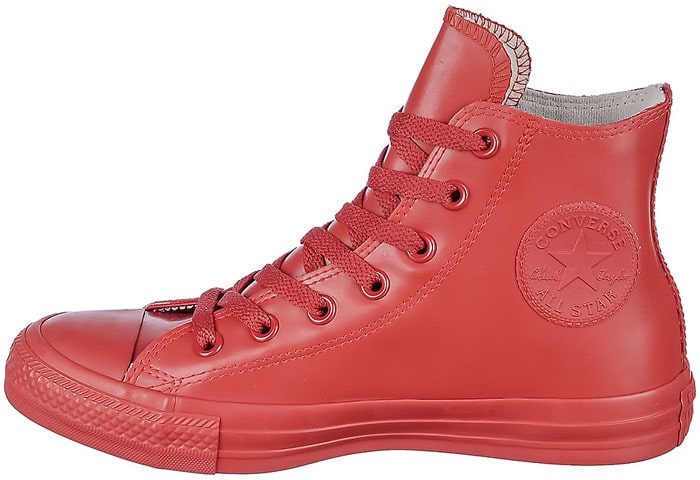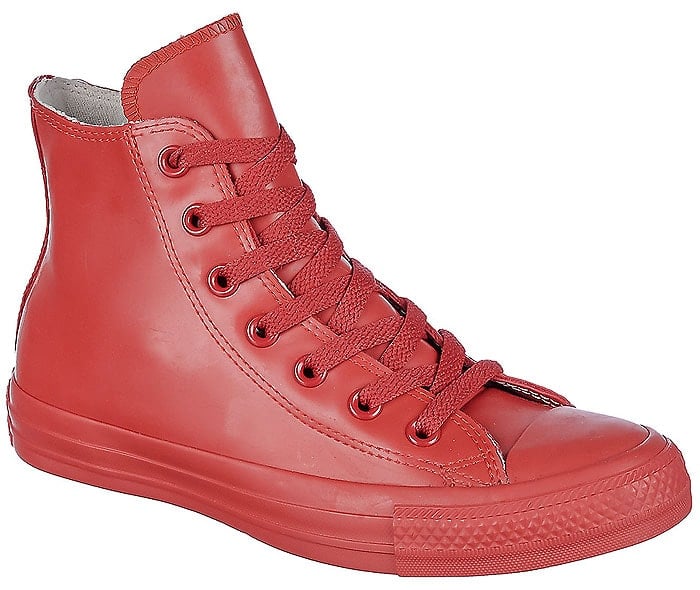 This isn't the first time Katy Perry used junk food as a source of style inspiration. She once wore a McDonald's sweater dress and a pepperoni-pizza-print onesie.
Other celebrities who wore their love of junk food on their clothes include Rita Ora, who wore a cheese-print dress, Beyonce, who wore a pizza-print top and pants, and Jeremy Scott, who designed the entire Moschino fall 2014 line based on fast food, chips, chocolate, and candy.
Credit: WENN