Throughout her 20-year acting career, Jennifer Coolidge has carved out a unique niche for herself, appearing in critically-acclaimed films and popular television comedies.
Coolidge has consistently delivered on her signature brand, from her performances in the groundbreaking "Legally Blonde" and "American Pie" films to her Emmy-winning performance on the critically-acclaimed HBO series "The White Lotus."
Her over-the-top Coolidge-ness in her performances is based on a gentleness that wins over audiences worldwide.
Jennifer Coolidge flirting with the camera at the premiere of Shotgun Wedding held at the TCL Chinese Theatre in Los Angeles, California on January 18, 2023 (Credit: Faye's Vision / Cover Images)
But if she hadn't done something daring early in her career, she might not be considered a national treasure today. Precisely what was it?
The versatile actress lied big time to get her foot in the door and was cast in an episode of "Seinfeld."
An Appreciated Guest Appearance by Coolidge on Seinfeld
Jennifer Coolidge is just one of the many performers to have appeared on the hit NBC sitcom "Seinfeld" as a guest star back in the '90s.
The then-32-year-old played Jodi, a massage therapist and one of Jerry's many on-screen girlfriends. In her only episode, she tormented Jerry by ignoring her job description and refusing to give him a massage.
Jennifer Coolidge as Jodi in "The Masseuse," the ninth episode of the fifth season of Seinfeld (Credit: NBC)
"Look, who are you kidding? You come to my apartment with your table and your little oils, and I'm not supposed to expect anything? You're a massage teaser," Jerry Seinfeld complained to Jodi about not getting a massage.
Jodi fiercely responded, "Listen. I massage who I want when I want. I don't submit to forcible massage."
The couple had a brief fling, but Jerry broke it off by the episode's conclusion.
Jennifer Coolidge's Lies to Get Cast on Seinfeld
Coolidge's guest appearance on an episode of "Seinfeld" was her acting debut on television. She has a great tale about how she won the part.
The star, who was once featured in an Old Navy commercial, didn't have a long list of acting accomplishments to give to the "Seinfeld" team, but she did have credentials packed with "lies."
She also got cast in "She TV," an ABC all-women sketch show, on the same "weird day" she got the role in the comedy. And here's what the actress had to say to GQ in June 2015.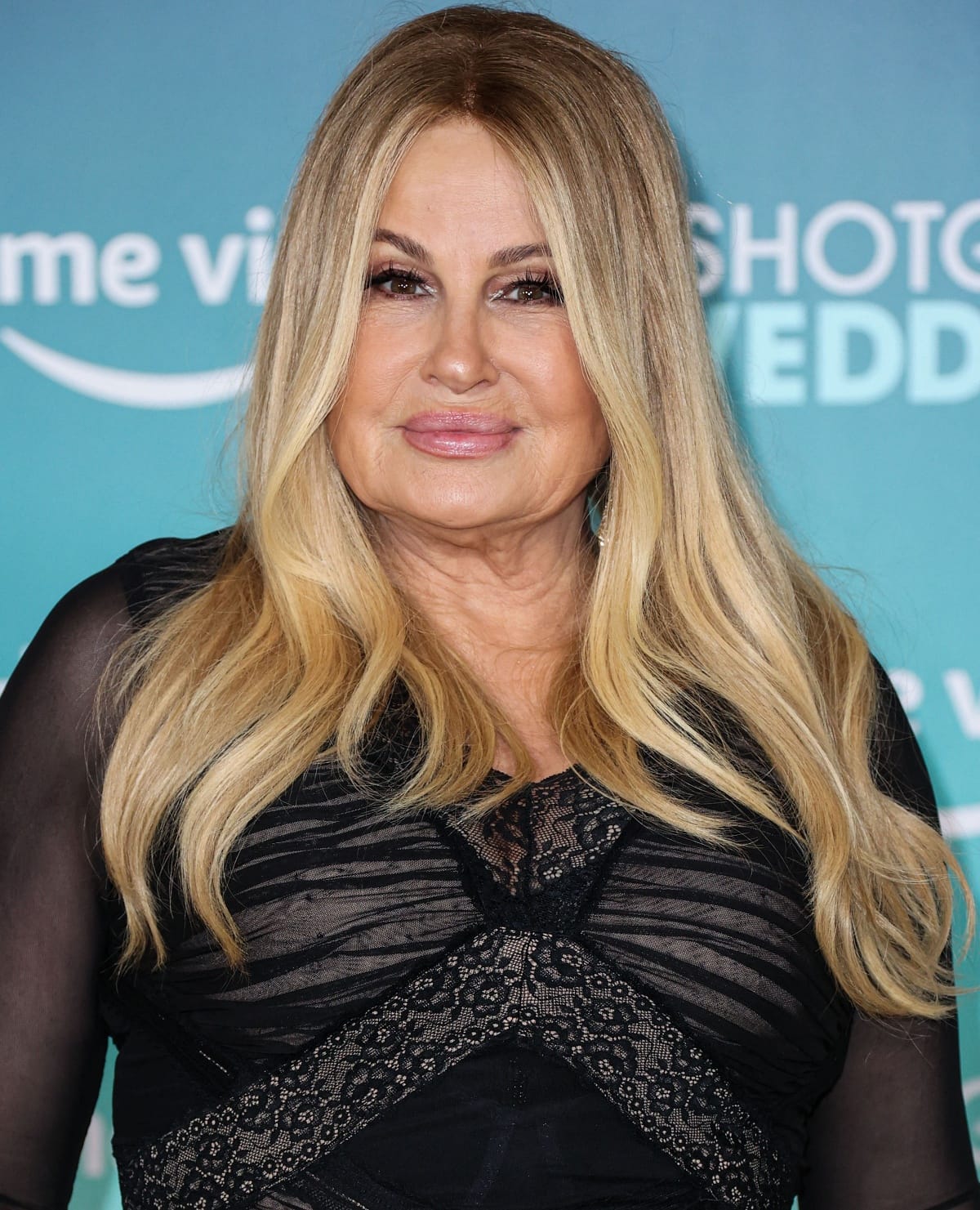 Jennifer Coolidge doesn't regret lying on her resume because it got her the job that opened many doors for her (Credit: Xavier Collin / ABACA / INSTARimages / Cover Images)
"I didn't have any jobs before that. I only had lies on my resume. I'd gone to a school called American Academy of Dramatic Arts up in Pasadena, and I'd just named all these shows and all these different theaters at the school as if they played there."
Coolidge wasn't ashamed of the lies she put about her portfolio. Instead, she justified her actions and said, "You have to do that if you have a blank resume until you start getting jobs. Then you can slowly erase the lies. I'd love to get my hands on that resume now."
How Coolidge's Audition Outfit Helped Her Land the Role
The 61-year-old actress didn't have an easy time trying to land a role on an episode of the popular comedy. Coolidge was frantic about what to wear to her audition for a role as one of Jerry Seinfeld's on-screen girlfriends.
"I didn't even have decent clothes to audition in. I didn't have any flattering outfits," the "American Pie" star told GQ.
"So I went to this store, and there was a mother and daughter who worked in the store. I said, 'I'm auditioning for Seinfeld tomorrow.' And they were like, 'Oh, honey, you've got to wear better clothes than what you're wearing.'"
For Coolidge, those ladies were a big help in landing the part of Jerry's masseuse love interest. "So they made me buy this little outfit, and I think it got me the job!" She said, "I kind of looked clueless most of the time, and these girls put me together."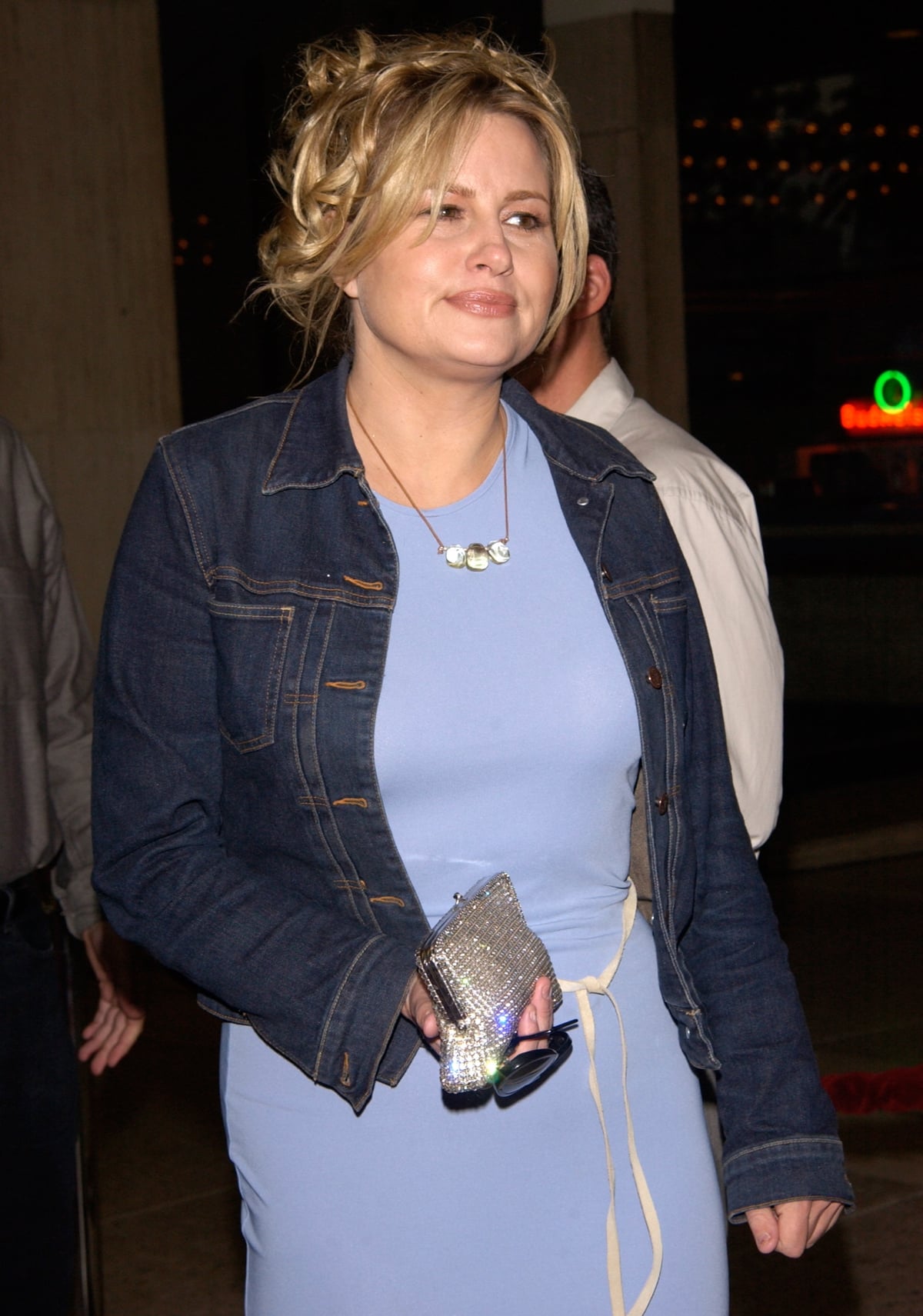 Jennifer Coolidge credits a mother-and-daughter duo at a store she went into for the success of her "Seinfeld" audition (Credit: Featureflash Photo Agency / Shutterstock)
However, there's no denying that Coolidge arrived at the 1993 set of the program shaking with anxiety. The actress said she was unsure of her actions.
In July of 2021, Coolidge declared to Bustle, "I wasn't acting. I don't know what I was doing. I was so nervous I don't know what was coming out of my mouth."
Unfortunately, soon after the "Seinfeld" episode aired, Coolidge's mother passed suddenly from pancreatic cancer. Nonetheless, the actress is eternally grateful that her first film role occurred before she suffered such a devastating personal setback.
"Thank God she saw that one acting job before her life ended," Coolidge told the Bustle website. "She was so worried that I was never going to have even a tiny success—like anything. So it was cool for her to sort of maybe think that maybe I had a shot."
Jennifer Coolidge at the New York premiere of "Legally Blonde 2: Red, White & Blonde" held at the Ziegfeld Theatre on December 31, 2003 (Credit: Dave Allocca / Startraksphoto)
Coolidge's Career Began Its Meteoric Rise With Seinfeld
Her role on "Seinfeld" drastically altered Coolidge's acting career. The acting opportunities began to pour in after that.
She explained, "After my episode aired, all these people, all these casting directors that would never let me through the doorwell, it kind of changed a lot for me."
In several films from the early 2000s, Coolidge stole the show. In Christopher Guest's mockumentaries "Best in Show" and "A Mighty Wind," she held her own against the comedy heavyweights of the ensemble cast.
Then there was her role as Paulette, the nail technician, in the big hit movie "Legally Blonde."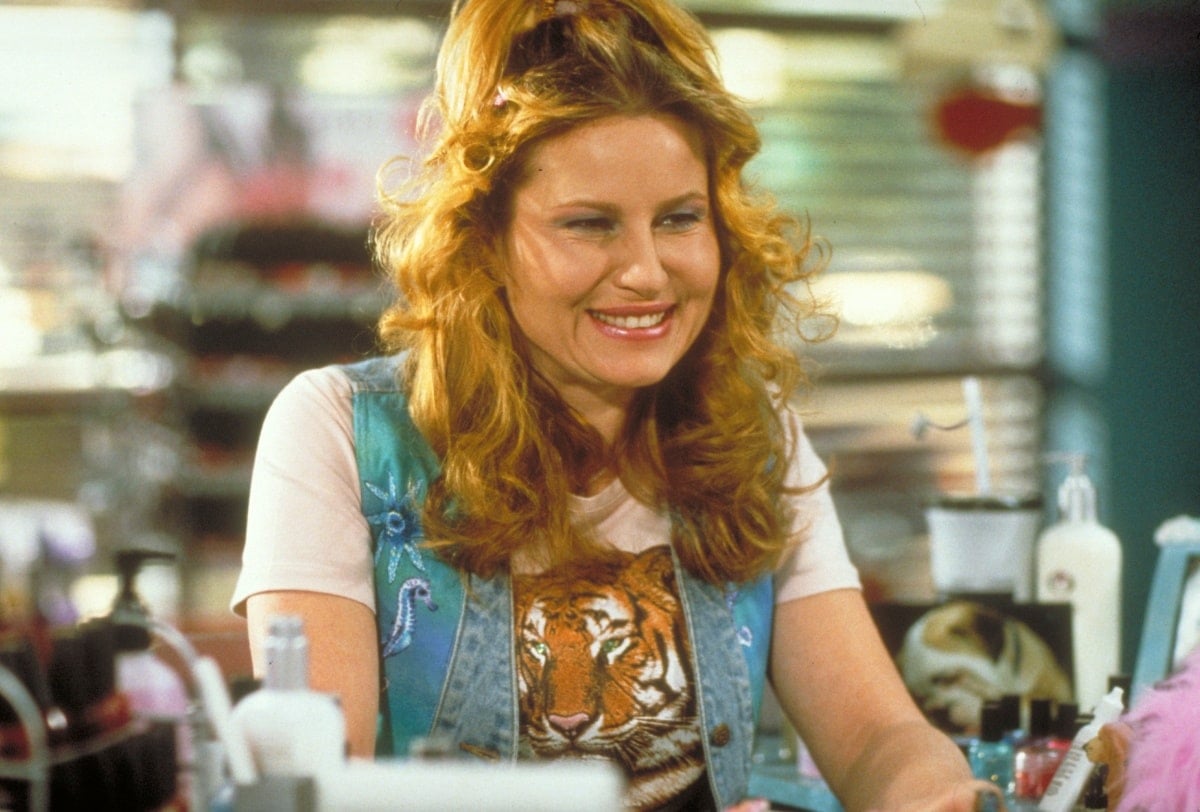 Jennifer Coolidge as Paulette Bonafonté in the 2001 comedy film "Legally Blonde" (Credit: Metro-Goldwyn-Mayer)
Perhaps, Coolidge would not have gotten guest appearances on nearly every popular comedy of the previous 20 years if she hadn't taken a chance and stretched the facts.
Her role as Bobby Morganstern, Joey Tribbiani's agent in the short-lived spin-off, made her a household name among "Friends" viewers.
In addition to "A Cinderella Story" and "2 Broke Girls," her influence may be seen in "American Pie," "Nip/Tuck," "Party Down," "According to Jim," and a plethora of other films. However, Coolidge has recently been on a roll.
Jennifer Coolidge at the world premiere of "A Cinderella Story" held at the Mann's Chinese Theater in Hollywood, California on July 10, 2004 (Credit: Marty Hause / Startraksphoto)
Coolidge has been the shining star of premium cable. In "The Watcher," Ryan Murphy's depiction of an actual crime, she played real estate agent Karen Calhoun.
"The White Lotus," a social satire, gave her the recognition she deserved for her recurrent part as Tanya McQuoid-Hunt. For her role as the clumsy hotel visitor, Coolidge earned her first Emmy in 2022, beating out several of her co-stars for the award. Nevertheless, she later said that she almost declined the role.
Jennifer Coolidge as Tanya McQuoid-Hunt in the dark comedy-drama anthology television series "The White Lotus" (Credit: HBO)
Jennifer Coolidge has had quite a career. She's played roles in some hilarious comedies of all time, and she can do no wrong.
She will always have a place in our hearts for bringing us so much laughter, and we hope she continues to make more great movies for years to come!