It was a big night for "The Hunger Games" star Jennifer Lawrence. Not only did she present an award with bestie Amy Schumer, she bagged the Golden Globe for Best Actress in a Comedy for her role in the movie "Joy."
She accepted the award with a somewhat eerie message for her director David O. Russell, stating "I want to be buried next to you." OK, J! Check out her speech below.
Jennifer may have missed the mark on her acceptance speech, but she definitely did not miss the mark when it came to her style.
The 25-year-old was a vision in a red Christian Dior Haute Couture gown with cutouts at the waist. Her neck was decked out in more than 156 karats of Chopard jewels, which paired perfectly with her sophisticated gown. She finished her look with red satin Roger Vivier sandals.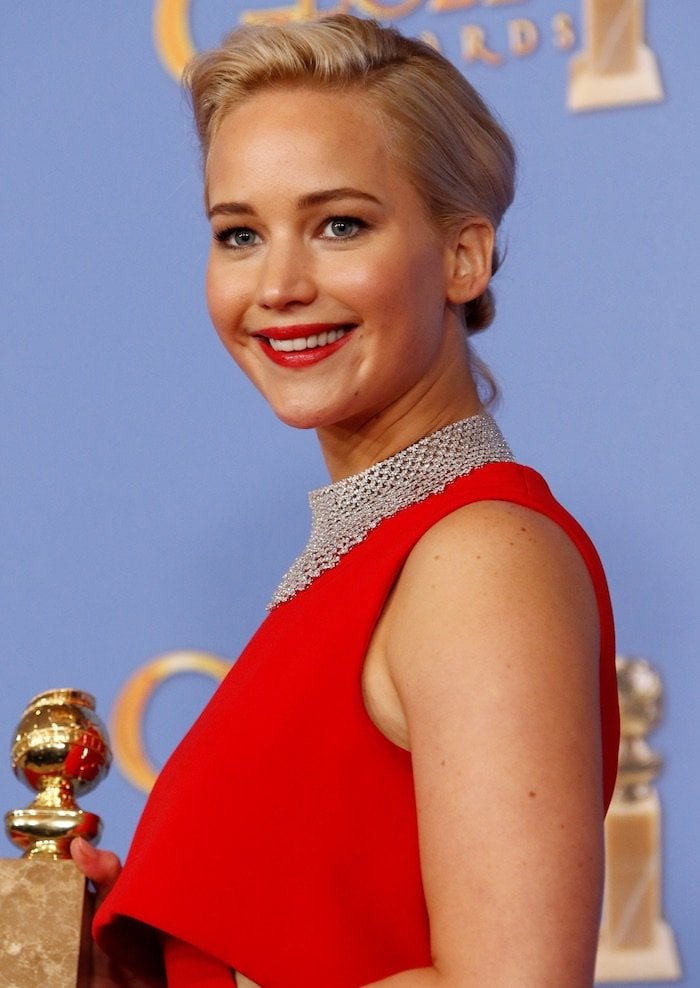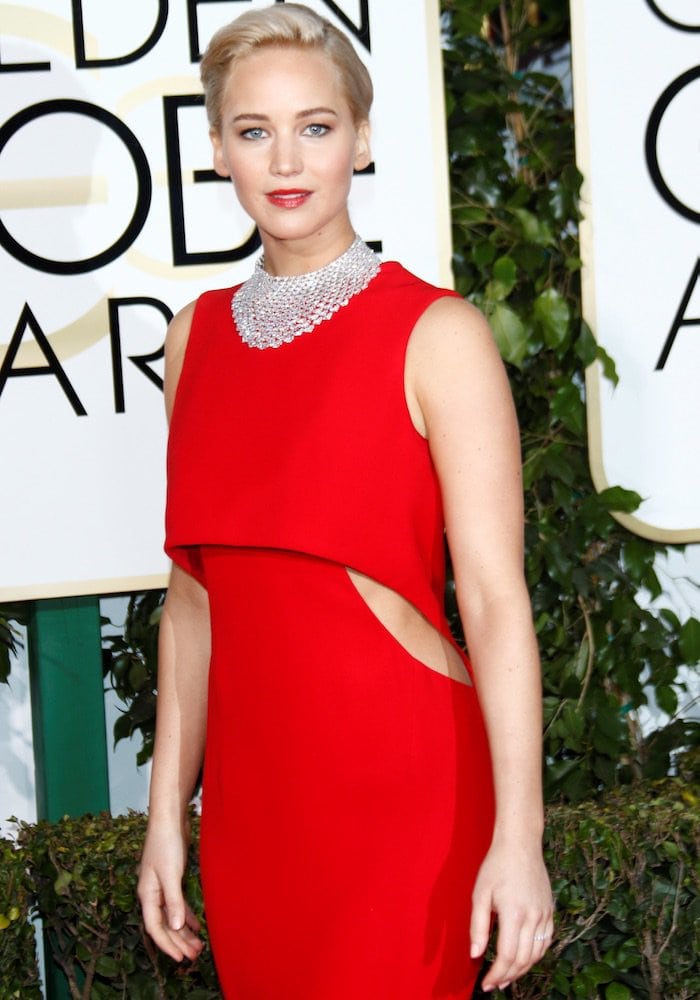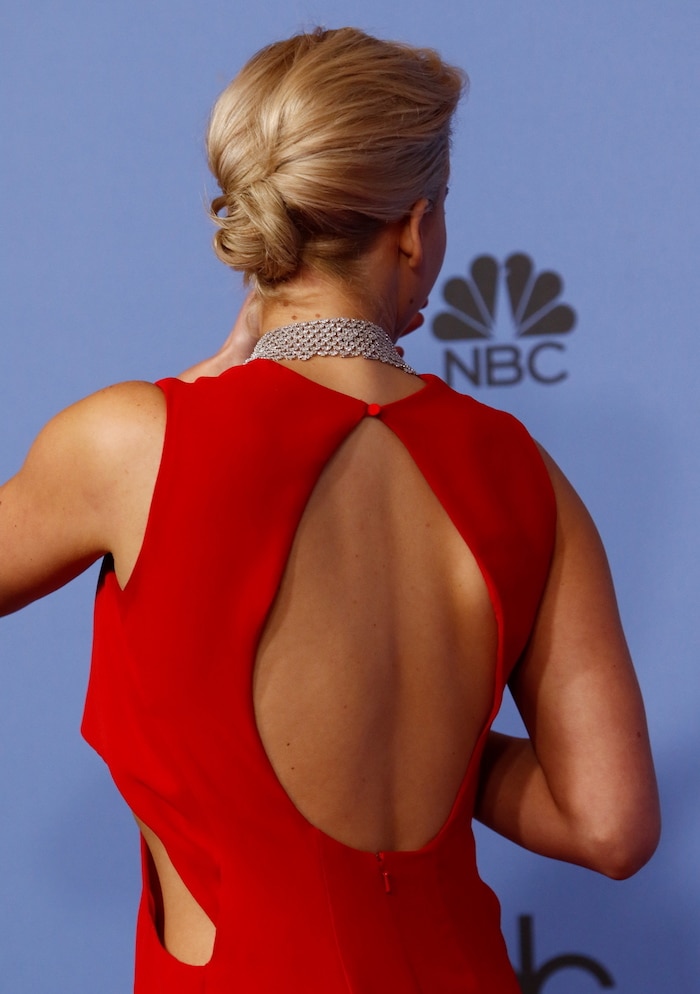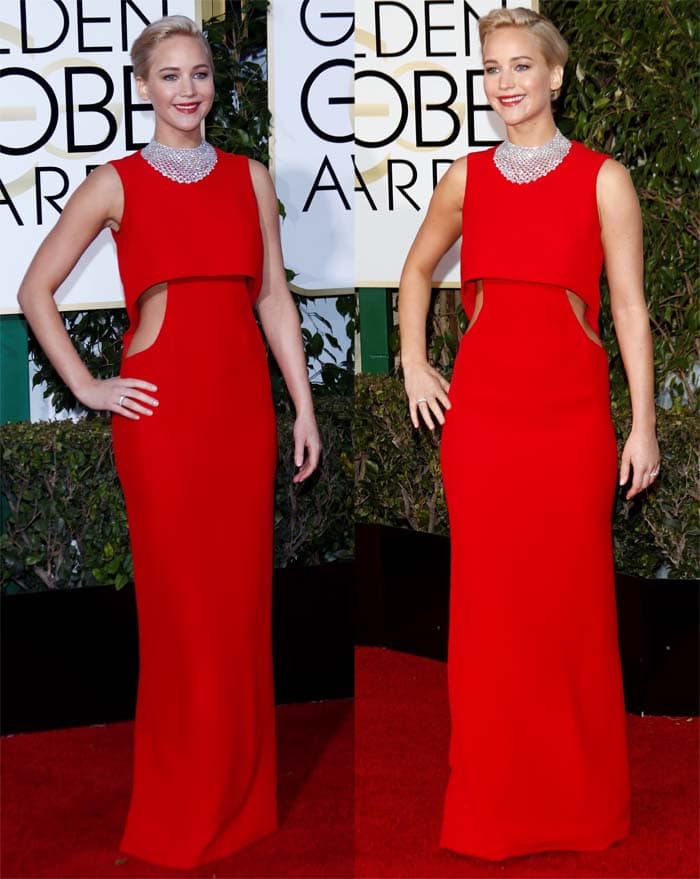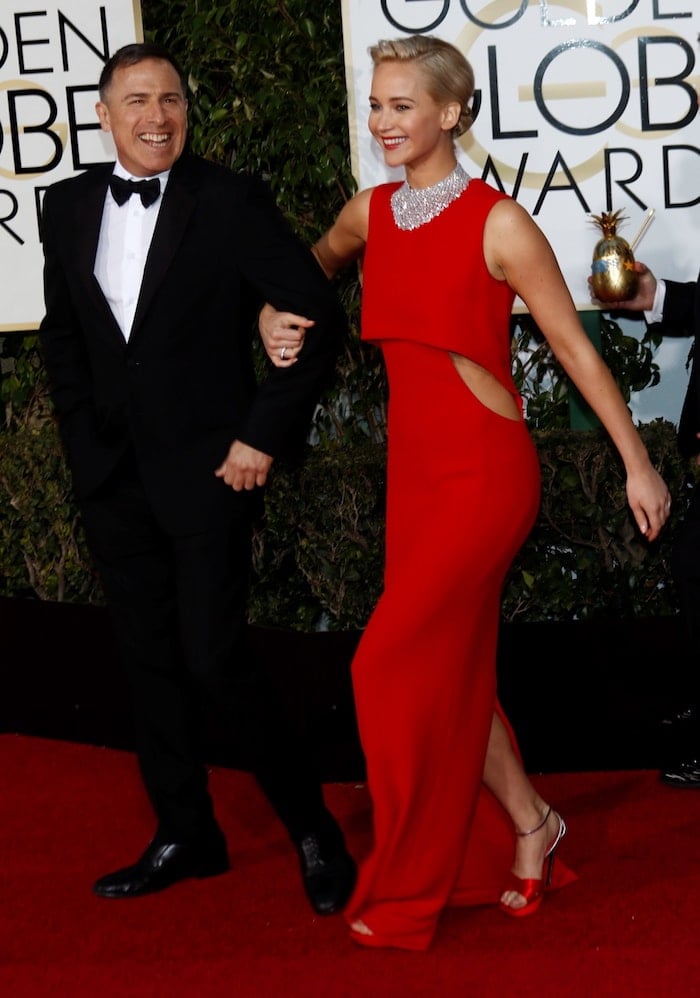 Jennifer Lawrence bags the Golden Globe for Best Actress in a Comedy or Musical Motion Picture in a Christian Dior Haute Couture gown paired with Roger Vivier satin sandals on January 10, 2016 at the Beverly Hills Hotel.
That wasn't the highlight of the night for Jennifer though. Later on while answering questions for the press, she called out a reporter for using his phone while asking her questions. "We're at the Golden Globes. If you'd put your phone down, you'd know that," the "Joy" actress told him. The reporter responded with a laugh and apologized.
We couldn't find Jennifer's exact pair of shoes, but here is a link to a similar alternative from Aldo: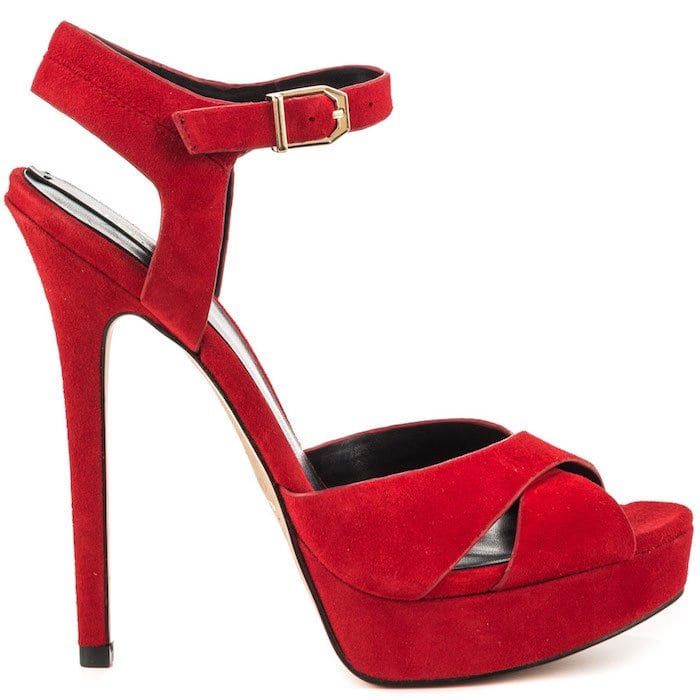 Aldo "Zaong" in Red, $99.99 at Amazon
It's always funny when J. Law steps on a red carpet. At least she didn't trip over her gown and fall like at last year's Oscars.
Credit: WENN