Former Pussycat Dolls singer, Jessica Sutta, was spotted in Hollywood wearing an incredibly wild pair of pumps! She rocked the "Chiquita" from Gasoline Glamour, which rings in at a hefty $2,850 for sizes 6 and 7 and goes up to $4,000 for a size 12! My guess is that the extra crystals and detailing really add up with the shoe size, so the price increases as well.
Jessica paired her multicolored pumps with a little black dress and big gold earrings. She also added a shimmery clutch and a gold bracelet for an extra dose of glam. The  American singer, dancer, songwriter and actress could have opted for a black pair of pumps or sandals, but I'm really glad she went with her statement-making heels. They're very edgy but have a fun candy-like look that any girl could fall for.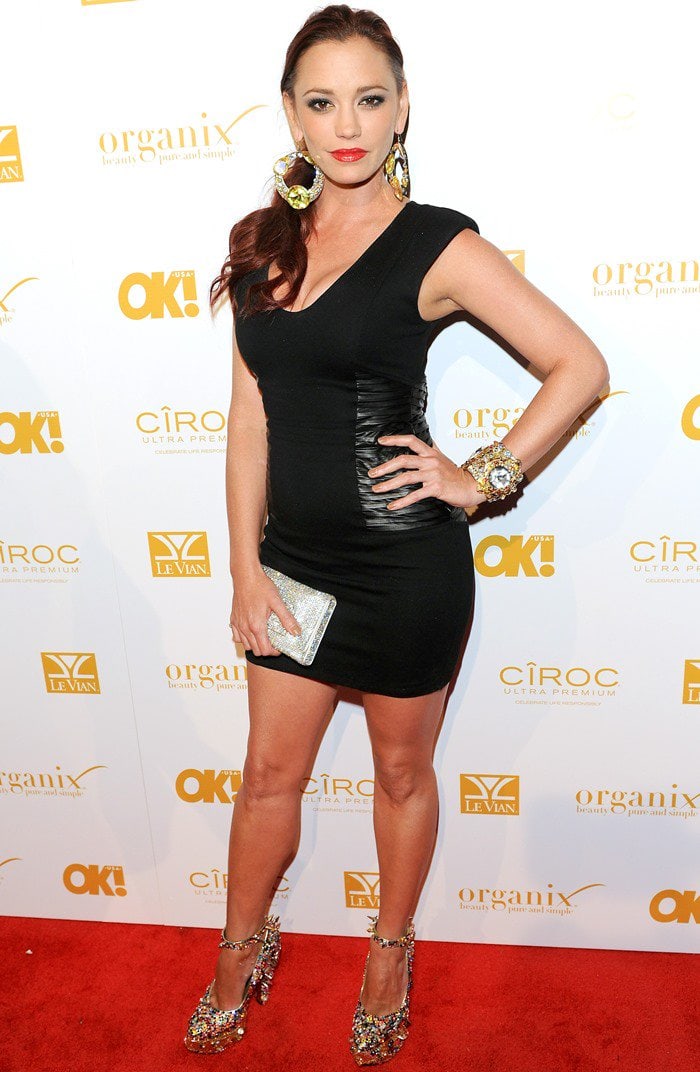 Jessica Sutta at the 55th Annual Grammy Awards — Music Preservation Project "Play It Forward" Celebration highlighting The Grammy Foundation's ongoing work to safeguard music's history at the Saban Theatre in Los Angeles on February 7, 2013
Jessica Sutta at the OK! Magazine pre-Grammy party at Sound in Hollywood, California on February 7, 2013
See what we mean by "statement-making heels"? These shoes are ideal for turning heads and heating up a simple little dress like Jessica did.
We found this punk rock meets princess inspired shoe style at the Gasoline Glamour website: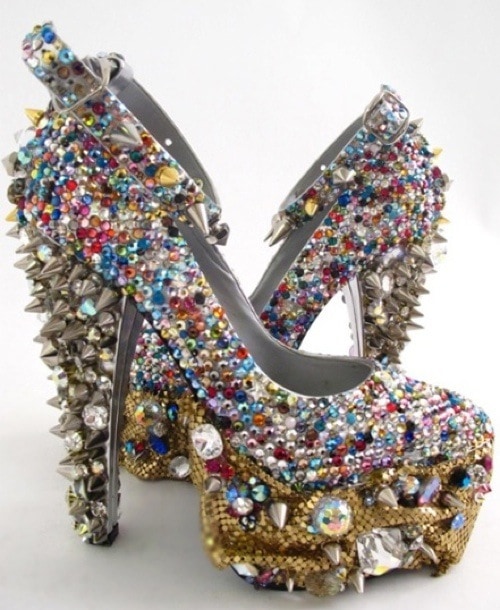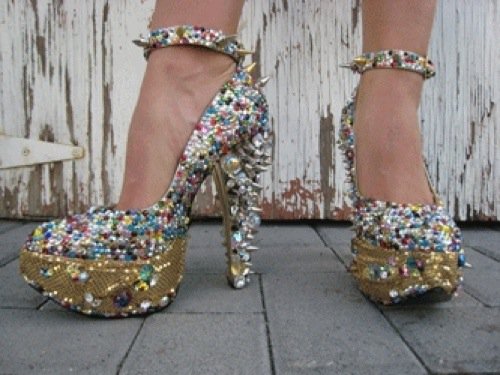 Gasoline Gloamour "Chiquita" Pumps, $2,850 at Gasoline Glamour
Would you wear them? More importantly, what do you think about their outrageous price tag?
While I really like the heels on Jessica Sutta above, they're a bit too far out of my price range. How about you?
Credit: Try CW/WENN/Daniel Tanner