Uh-oh! In January 2016, John Wick producer Eva Longoria was in front of the cameras with her leading man Jencarlos Canela talking about their latest project Telenovela when some unwanted guests snuck up from behind and proceeded to hijack the onscreen couple's television time.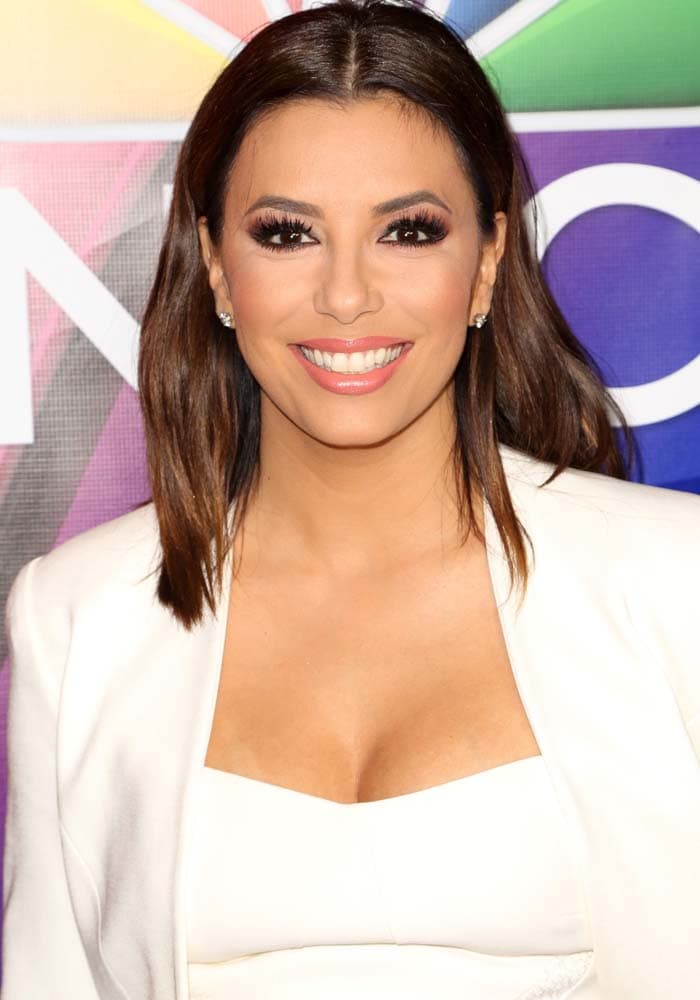 Eva Longoria wears her hair down at the 2016 NBCUniversal Winter TCA Press Tour at Langham Hotel on January 13, 2016, in Pasadena, California
Who is Eva Longoria in John Wick?
The Mexican-American actress actually does not appear in the 2014 American neo-noir action-thriller film John Wick (retroactively known as John Wick: Chapter 1).
She is listed as one of the producers along with Basil Iwanyk of Thunder Road Pictures, David Leitch, and Michael Witherill. However, her only involvement in the movie was to provide funding.
"Never met her," directors Chad Stahelski and David Leitch say on the commentary released with the Blu-ray/DVD version of the movie, "but we thank her for writing a check."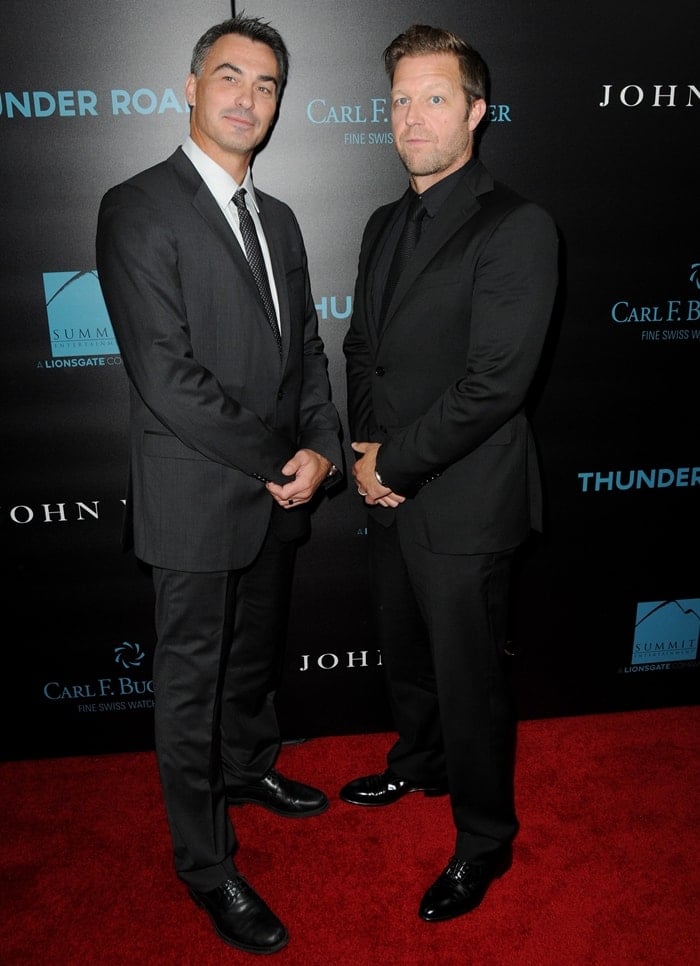 John Wick directors Chad Stahelski and David Leitch say Eva Longoria only was involved in the movie as an investor
Against a production budget of $20–30 million, John Wick grossed $86 million worldwide and was a commercial success. It's not known how much Eva Longoria made from her investment.
John Wick was followed by two sequels, John Wick: Chapter 2, and John Wick: Chapter 3 – Parabellum, in February 2017 and May 2019. Another sequel, John Wick: Chapter 4, is set for a May 2022 release. Eva Longoria was only involved with the production of the first movie in the series.
Eva was photographed at the 2016 Television Critics Association (TCA) press tour to promote her latest small-screen endeavor.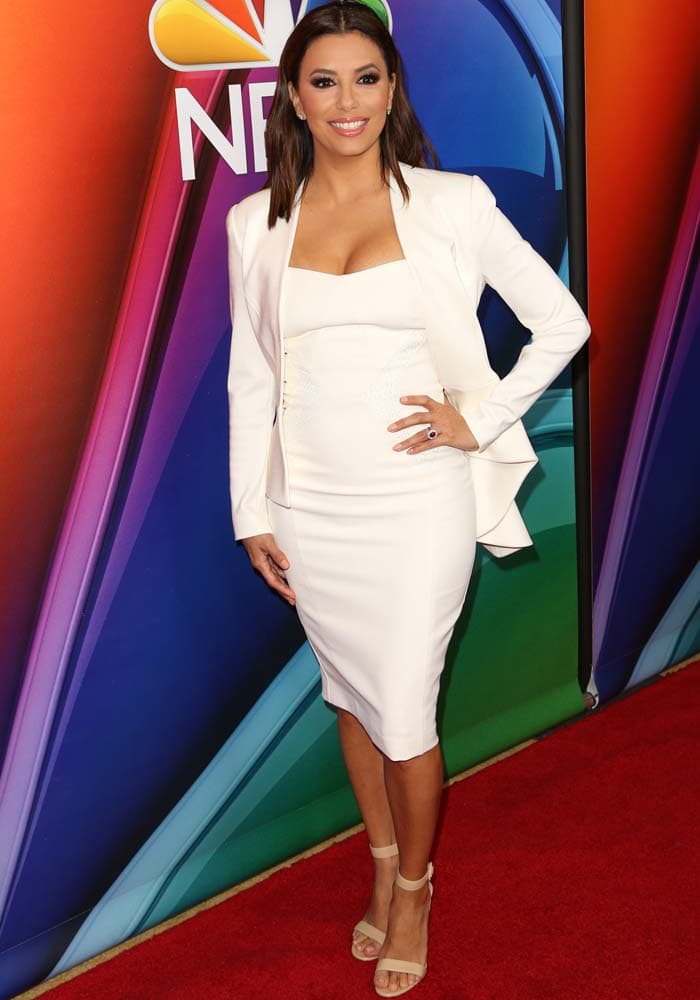 Eva Longoria wears and all-white Safiyaa ensemble on the red carpet
The youngest of four sisters, she arrived in her trademark all-white ensemble, which consisted of a dress and a blazer from Safiyaa.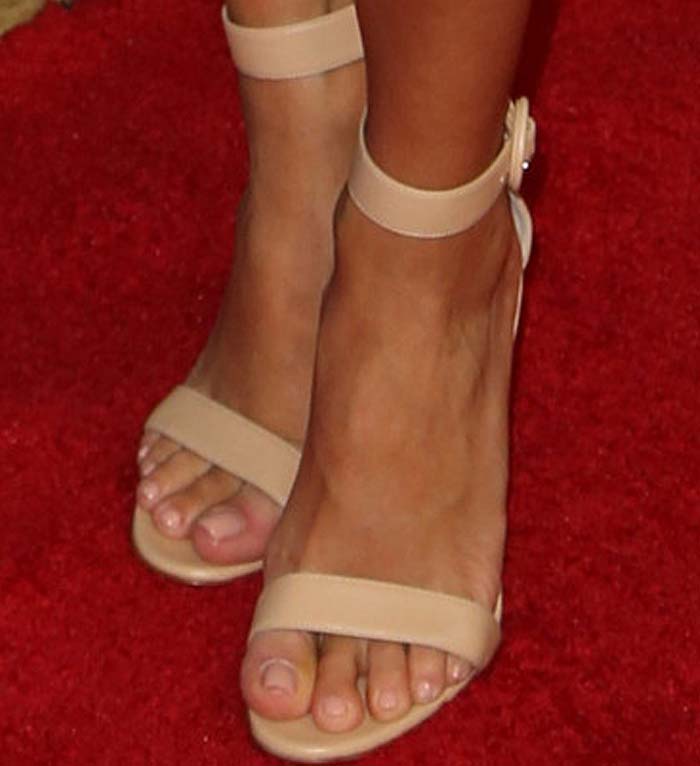 Eva Longoria's feet in strappy nude Gianvito Rossi sandals
The actress opted for nude heels, however, adopting the ankle strap "Portofino" sandals by Gianvito Rossi as her footwear for the press tour.
The stars of the single-camera sitcom television series Telenovela: Jose Moreno Brooks, Alex Meneses, Jencarlos Canela, Eva Longoria, Diana Maria Riva, and Izzy Diaz
Unlike her character in the show, Eva Longoria didn't give her castmates the "Telenovela" staredown and actually proceeded with the interview merrily.
Eva shared that they had a casting policy that prohibited divas from joining the project. The actress shared that she intentionally wanted a safe space where all actors could do their crazy (but funny) things.
To get Eva's classic ankle strap look, you can order Gianvito Rossi's "Portofino" sandals over at Nordstrom and Farfetch.
Gianvito Rossi "Portofino" Sand Leather Sandals, £485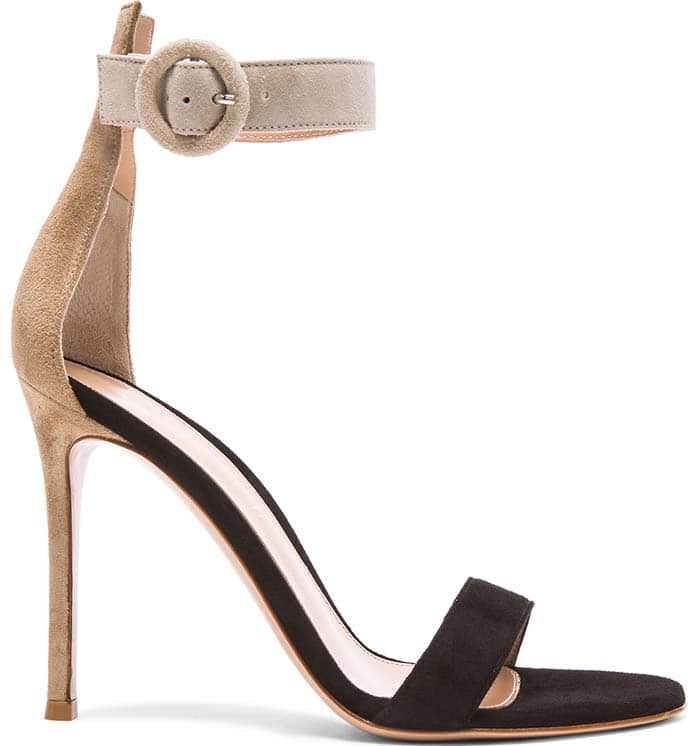 Gianvito Rossi Tri Color "Portofino" Sandals, $790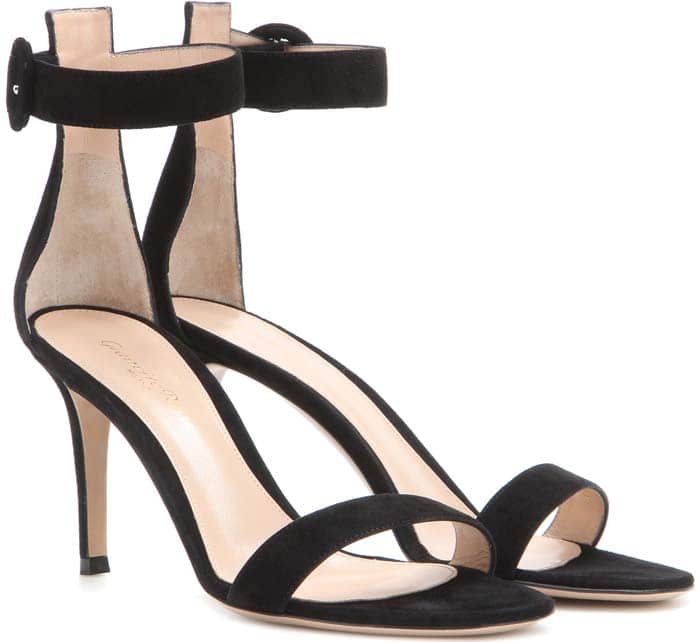 Gianvito Rossi "Portofino" Suede Sandals, $790
Credit: Brian To / WENN / Ivan Nikolov