Jordin Sparks, who is half white and half black, showed her support for her fellow American Idol past contestant, Jennifer Hudson, as she attended the premiere of her latest movie, Respect.
In an Instagram post, the youngest-ever American Idol winner said she "walked out so inspired" by the "moving performances by all."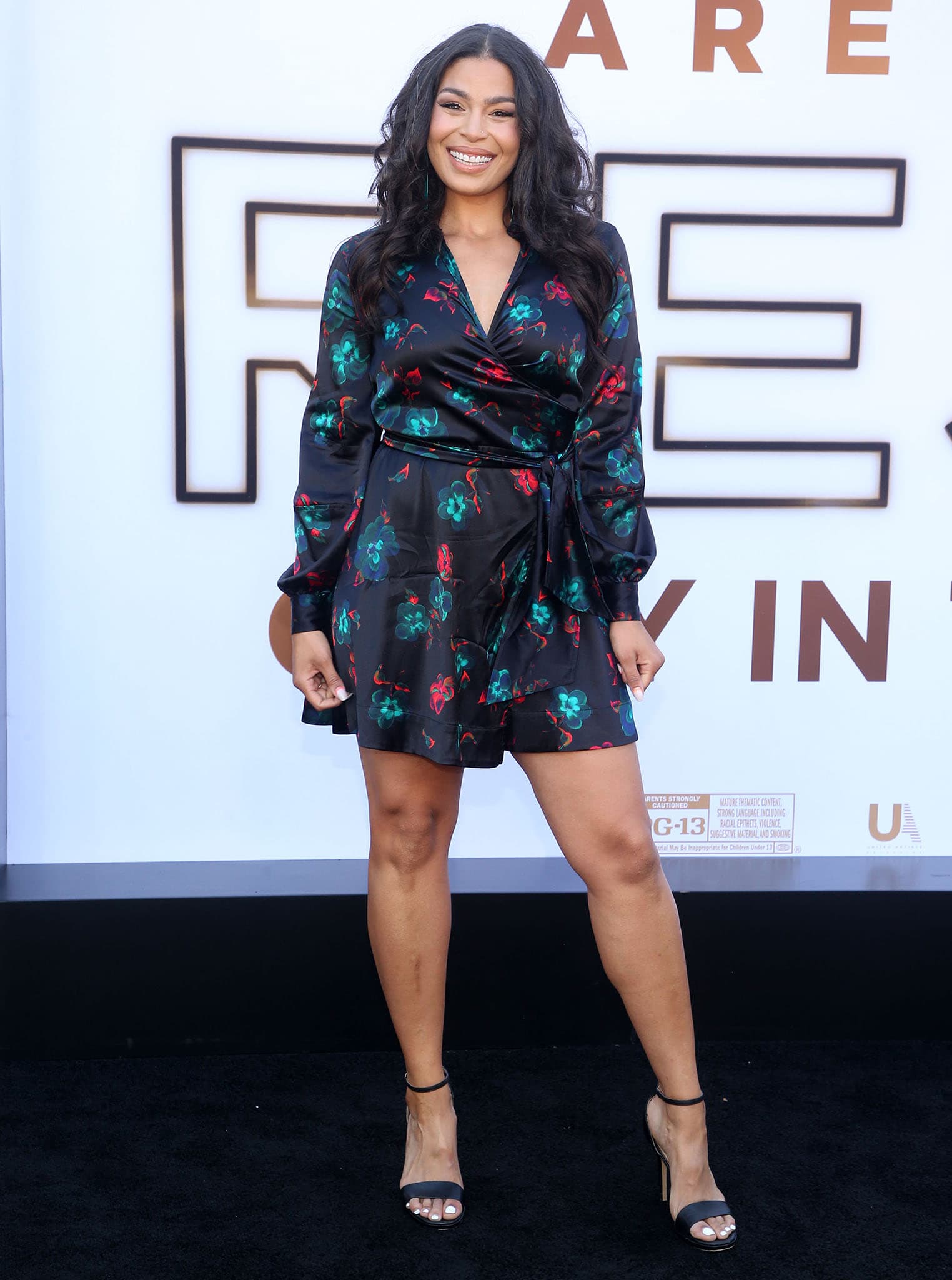 Jordin Sparks attends Respect premiere in Ganni floral wrap dress at Regency Village Theatre on August 8, 2021 (Credit: Mega / WENN)
Hitting the red carpet after a long time, the 31-year-old singer made a leggy appearance in a black floral-print satin silk-blend mini dress from contemporary ready-to-wear label Ganni.
The $540 wrap dress features a tie at the waist, a collar with a buttoned neck, buttoned cuffs, and a deep v-neckline.
Allowing her dress to do the talking, Jordin wore minimal jewelry that included a pair of long dangling earrings and several diamond rings.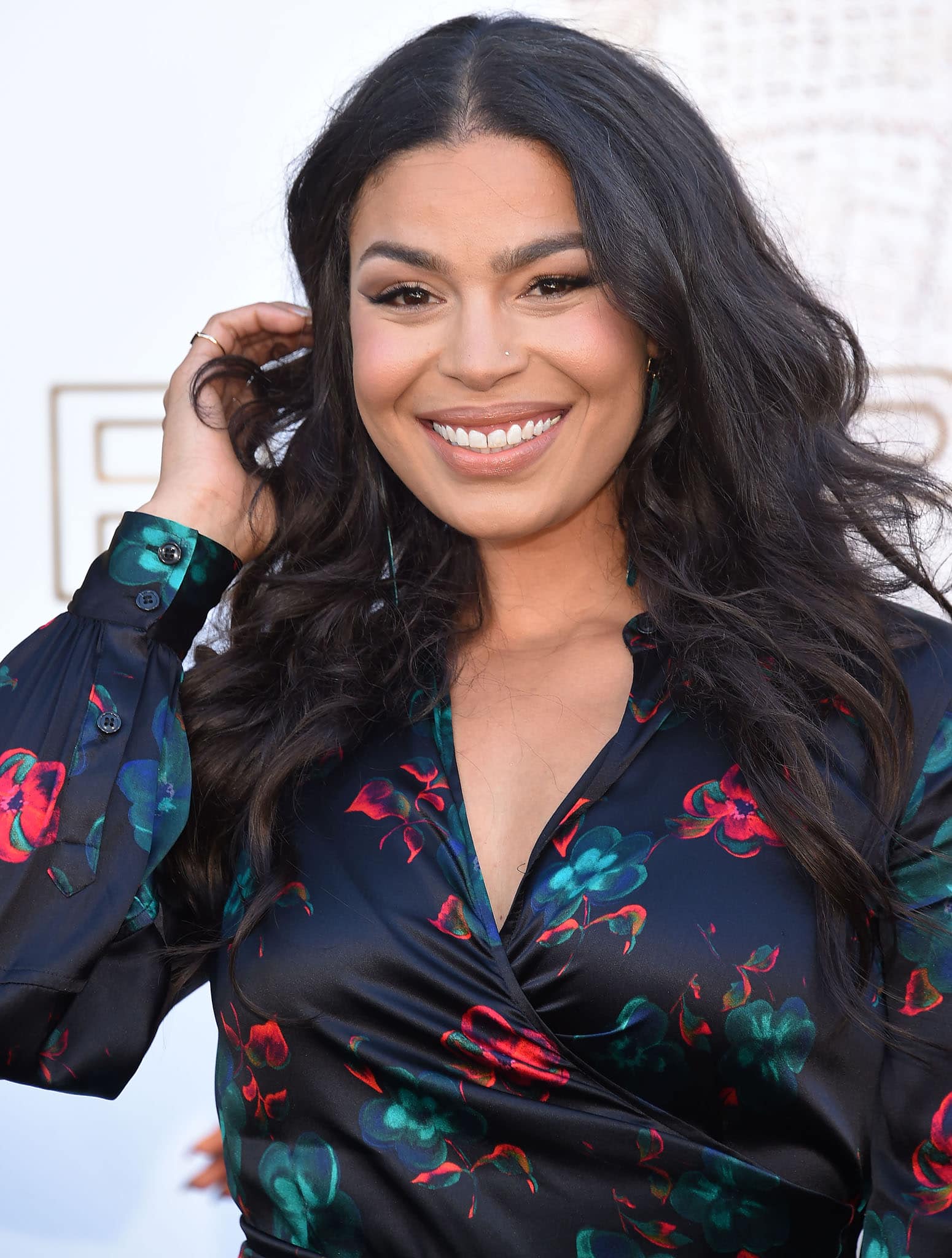 Jordin Sparks wears her long tresses in loose waves and highlights her features with nude makeup (Credit: Mega / WENN)
Makeup artist Natalie Malchev glammed up Jordin's look with neutral makeup, featuring nude eyeshadow with matching blush and lipstick.
Dana Isaiah's wife also wore faux mink lashes to highlight her eyes, while hairstylist Cindy Zamora styled her long dark tresses in loose waves.
To complete her look, Jordin showed off her white pedicure in a pair of black open-toe sandals. This minimalist pair has a wide strap across the toe, a dainty ankle strap, and about 3.5-inch heels.
Two months earlier, she talked about racial injustice in an interview with SiriusXM's Joe Madison. "I do have to be transparent. I have been nervous to speak on things, a lot of times throughout my career," Jordin said.
Half white and half black, Jordin Brianna Sparks is the daughter of Jodi (née Wiedmann) Jackson and former professional American football player Phillippi Sparks (Credit: WENN)
"This moment in time for me, especially being mixed, and especially having a black husband, and a son that the world is going to view as black as well, even though he's got lighter skin and blue eyes, he's still going to be a black kid."
"For me, it was just like, you know what? Basically, expletive this. F this. I can't, I cannot, I just can't, I cannot not say anything. I have to say something. And that's where I am at this point in my life. I just can't be afraid to offend people anymore, or to be misunderstood," she added.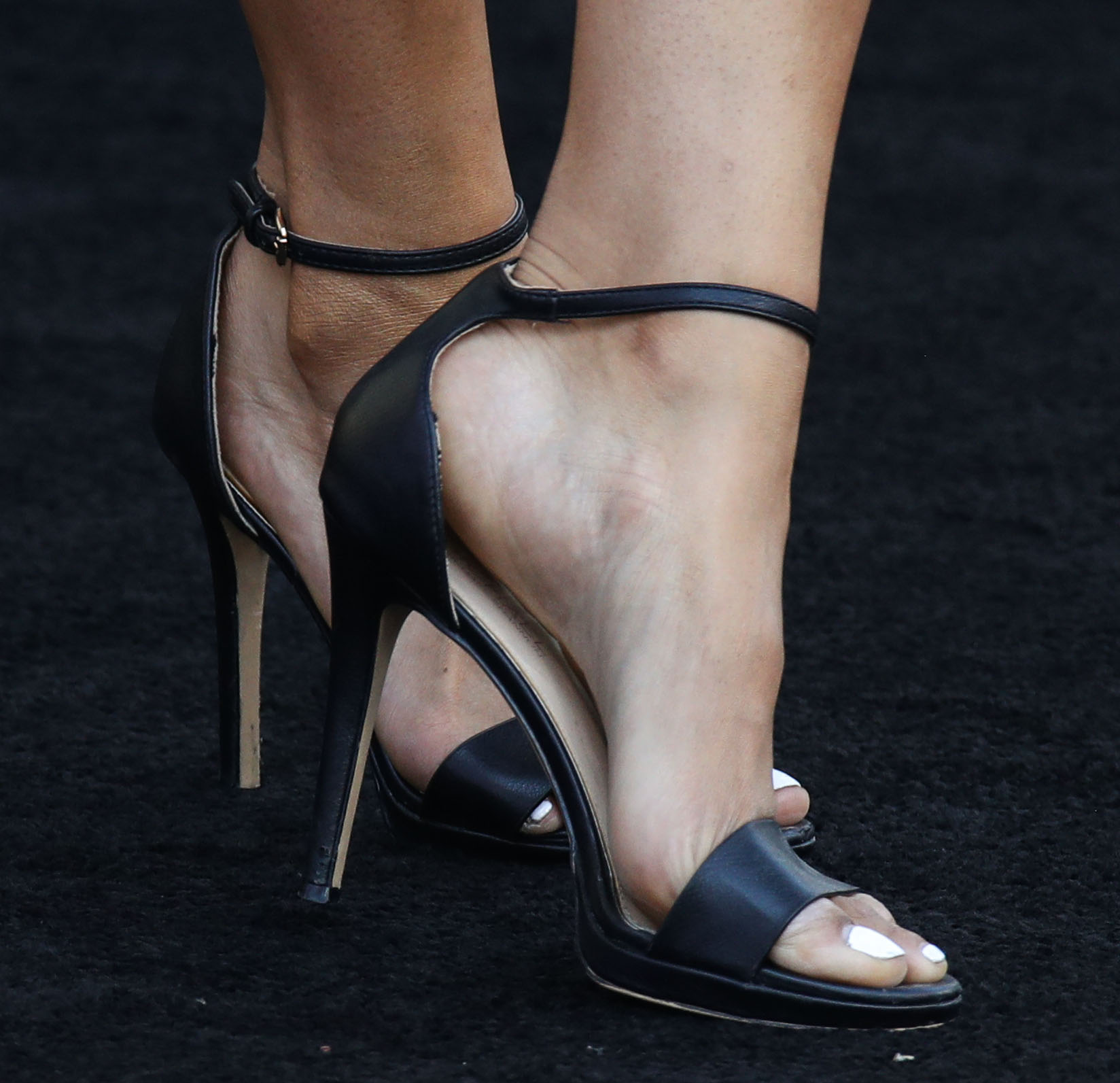 Jordin Sparks shows off her white pedicure in minimalist black open-toe heels (Credit: Avalon / WENN)
"It was definitely the conversations I had with my husband, and also thinking and knowing that that could have been my dad. You know, that could have been my dad. That could have been my brother. It could have been my cousin. It could have been my husband," Sparks said about the senseless murder of George Floyd and the Black Lives Matter movement.
Jordin Sparks says George Floyd could have been her father Phillippi Dwain Sparks (Credit: Johnny Louis / WENN)
"To know that is a very, very, heavy, heavy weight to carry," Jordin added.
"So it was the conversations that I had with my husband, thinking about my family, and also my son. Because I was out there so my son's future can be better than this. It's gotta be better than this."
George Floyd was killed on May 25, 2020, outside Cup Foods after Floyd was suspected of trying to use a counterfeit $20 bill in the store (Credit: MEGA / WENN)
So what is it about animal printed scarves that make 'em so fabulous? I have a lot of scarves in my closet but guess what? I keep on going back to my leopard print extra more often than I should.
I seriously think animal print, most especially leopard and cheetah prints, have this insanely magical power of adding instant WOW to a simple look. Just check out Jordin Sparks in these photos.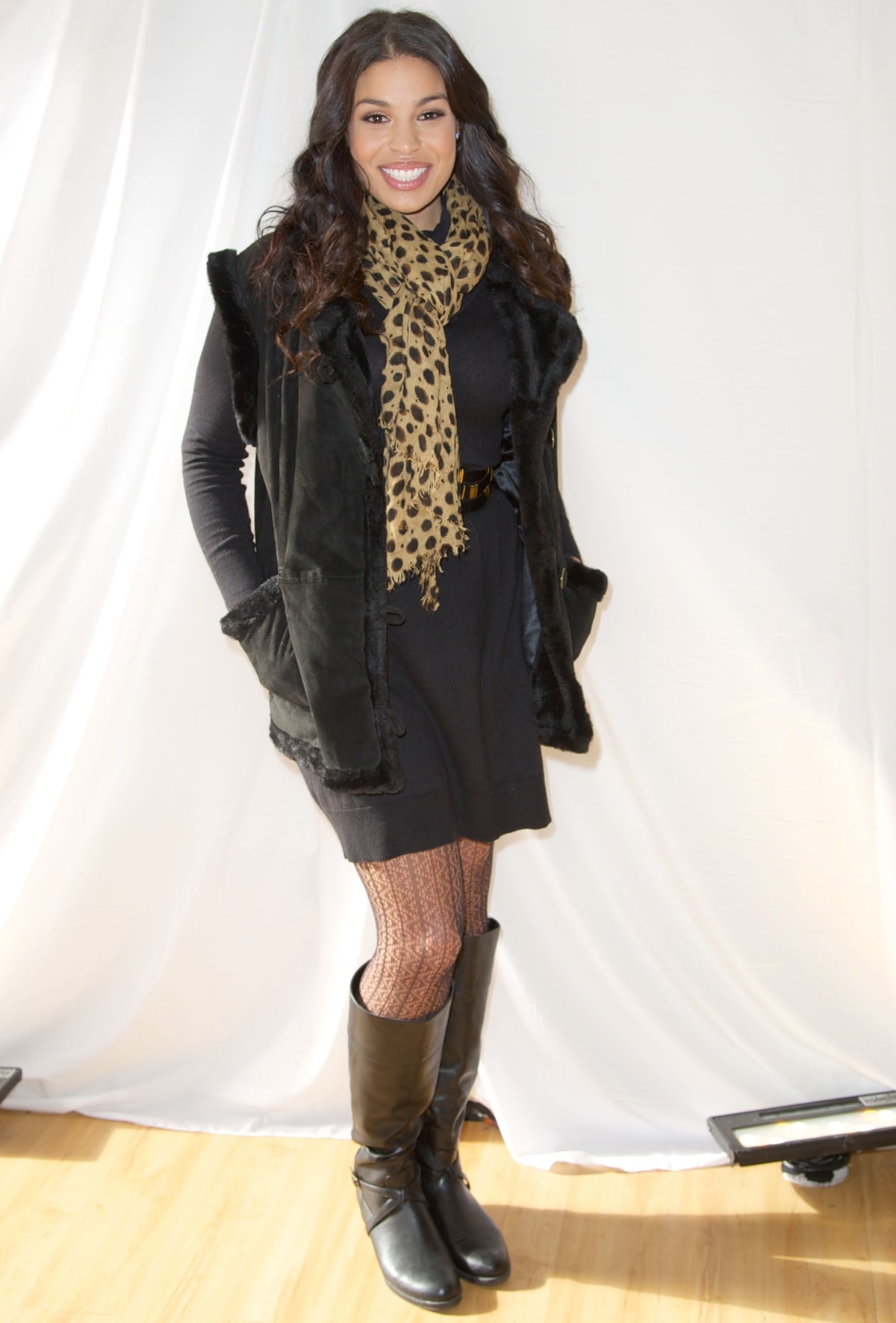 Jordin Sparks attends the Excedrin Migraine Education Campaign launch at Herald Square on November 14, 2012, in New York City (Credit: Alberto Reyes / WENN)
These were taken while the young singer attended the Excedrin Migraine Launch held at Herald Square in New York City in November 2012.
The "Managing Migraines: Know Your Triggers. Know Your Treatment." campaign raises awareness around the importance of knowing individual migraine triggers.
"My first migraine was right after I finished a show. I sing really big and loud, and that requires a lot of energy, so as I kept singing, my head just kept pounding and pounding," Sparks said in an interview promoting Excedrin, an over-the-counter headache pain reliever.
"When I got back to the dressing room, I had to just lie down and turn the lights off, and I wanted the room to be really cold because I felt warm all over. The concert went great at least — if anything, knowing that my head was hurting made me try more to make it seem like nothing was wrong — but I definitely had to lie down for 20 to 30 minutes afterwards."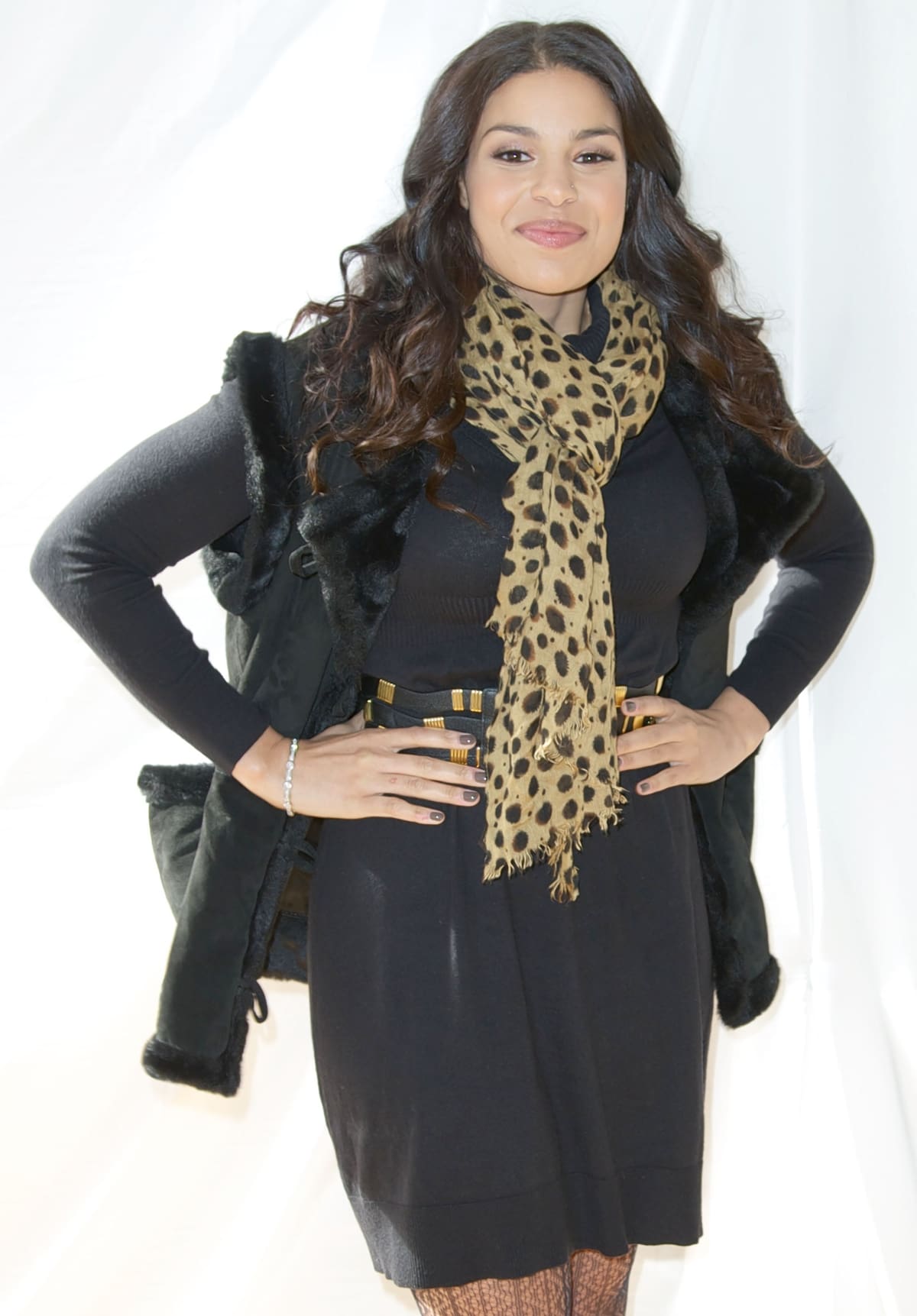 Wearing an animal print scarf with a black outfit, Jordin Sparks reveals that she manages her migraines with the over-the-counter headache pain reliever Excedrin (Credit: Alberto Reyes / WENN)
"Stress is definitely a factor. When I'm in the studio, I'm usually OK. But when I'm traveling back and forth, that's when things get really crazy. Sleep schedules get thrown off, I'm working 12- to 14-hour days, and that can really create some bad migraines," she added.
As you can see, the outfit is pretty much so-so – black skirt, black boots, black top, and black vest. But she kept it spicy and fierce with that cheetah print accessory around her neck.
Don't you think she looked great? It's such a simple add-on, yet it goes a really long way. Just imagine how she would have looked without the scarf; probably a little boring, right?