Keanu Reeves, the enigmatic star of the John Wick franchise, recently sat down for a heartfelt conversation with People magazine's "One Last Thing" segment.
In that recent interview published on March 28, the John Wick: Chapter 4 star opened up about various life events, including the last time he danced and had a recurrent dream, the last game he played, and the last time he watched the sunrise.
Amongst the questions he answered was one that truly made his fans swoon – the most recent moment of bliss he could recall. And the answer? With his beloved Alexandra Grant.
Keanu Reeves makes an appearance at the Los Angeles premiere of John Wick: Chapter 4 held at the TCL Chinese Theatre in Hollywood, California on March 21, 2023 (Credit: Abaca Press / INSTARimages)
The 58-year-old actor spoke about his most recent experience of "bliss," which happened just "a couple of days ago with my honey."
As Reeves recounted, "We were in bed. We were connected. We were smiling and laughing and giggling. Feeling great."
He added, "It was just really nice to be together."
Although Reeves and Grant's exact date of their first encounter remains a mystery, their creative collaborations are a testament to their deep connection.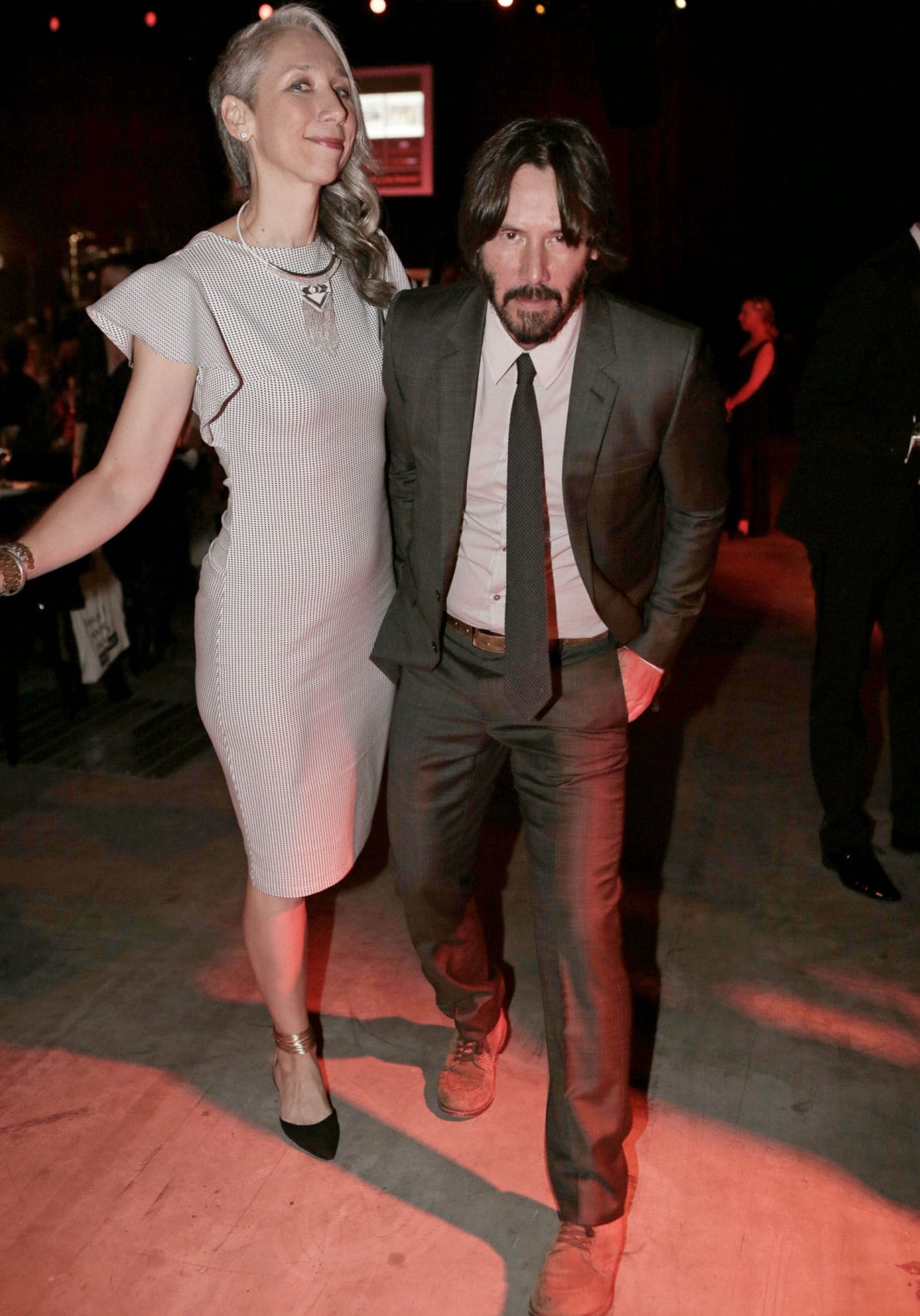 Alexandra Grant and Keanu Reeves having fun at the UNAIDS Gala during Art Basel 2016 in Basel, Switzerland on June 13, 2016 (Credit: Seth Browarnik / Startraksphoto)
The 49-year-old visual artist worked with the Speed actor on his 2011 adult picture book, "Ode to Happiness," which you can buy on Amazon.
Written by Reeves and illustrated by Grant, the book was hailed as a "charming reminder not to take oneself too seriously."
Before they agreed to publish the book, Grant created "Ode to Happiness" as a personal gift, as she told Vogue UK in March 2020.
The LA-based artist talked about their collaboration, saying, "The book was made as a surprise, by me, for Keanu, as a private gift. All our friends sitting in the room got the giggles when I gave it to him – they said, 'Please publish it!' So that's how we got into publishing."
Grant and Reeves worked together again on the actor's book "Shadows" in 2016. It's also available on Amazon. The same year, the couple appeared together on the red carpet at the UNAIDS Gala at Art Basel 2016 in Basel, Switzerland.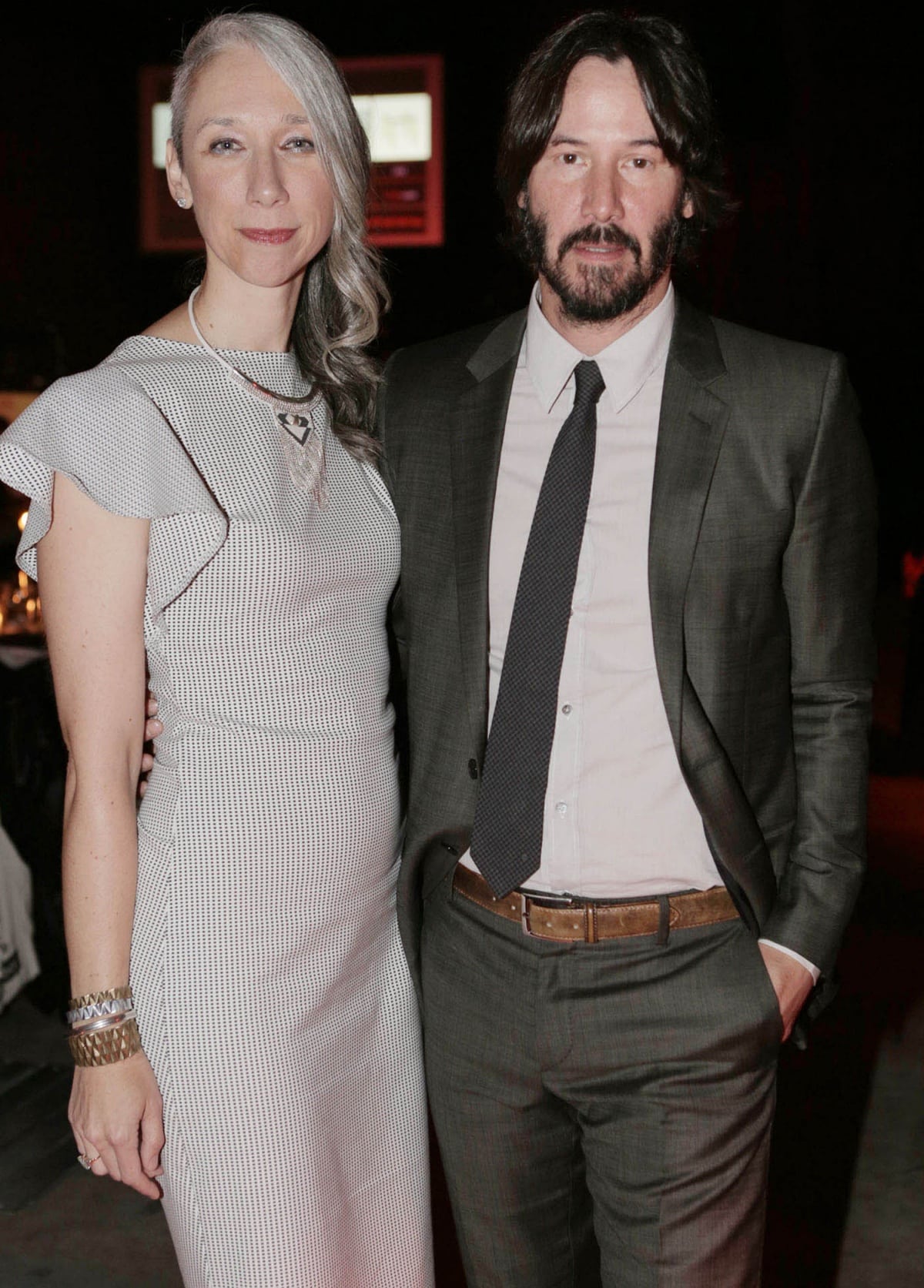 Alexandra Grant and Keanu Reeves looked lovely together as they posed for photographs at the UNAIDS Gala during Art Basel 2016 (Credit: Seth Browarnik / Startraksphoto)
They went to Paris the following year to promote "Ode to Happiness" and later founded their publishing company, X Artists' Books (XAB).
In a Los Angeles Magazine interview in February 2018, Grant talked about her partnership with Reeves, saying, "We really like [a] 'can-do' [attitude]."
She explained, "Some people are kind of dreamers who have a lot of ideas but don't like to get things done. I think we both like to have the idea and get it into the world."
The pair attracted public attention by attending a Saint Laurent fashion show in June 2019. Later that year, at the LACMA Art + Film Gala in Los Angeles, they made their official red carpet entrance as a couple walking hand-in-hand.
Alexandra Grant and Keanu Reeves stepped out together on the blue carpet at the 2019 LACMA Art + Film Gala held at the Los Angeles County Museum of Art in Los Angeles, California on November 2, 2019 (Credit: Tony Forte / Media Punch / INSTARimages)
In the same Vogue UK interview in 2020, Grant provided genuine excitement and deadpan humor while reflecting on the rumors.
She said, "I think every single person I knew called me in the first week of November, and that's fascinating. But the question I've been asking in all of this is: 'What is the opportunity for good?'"
When asked if Grant was considering marriage then, the artist responded, "Love at every level is deeply important to my identity. How's that for dodging the question?"
She continued, "I do not believe that isolation is the way. There is a period of isolation that I do as a painter, but I deeply value the experience of being in relationships."
The pair was last seen publicly at the 2022 MOCA Gala in Los Angeles in June.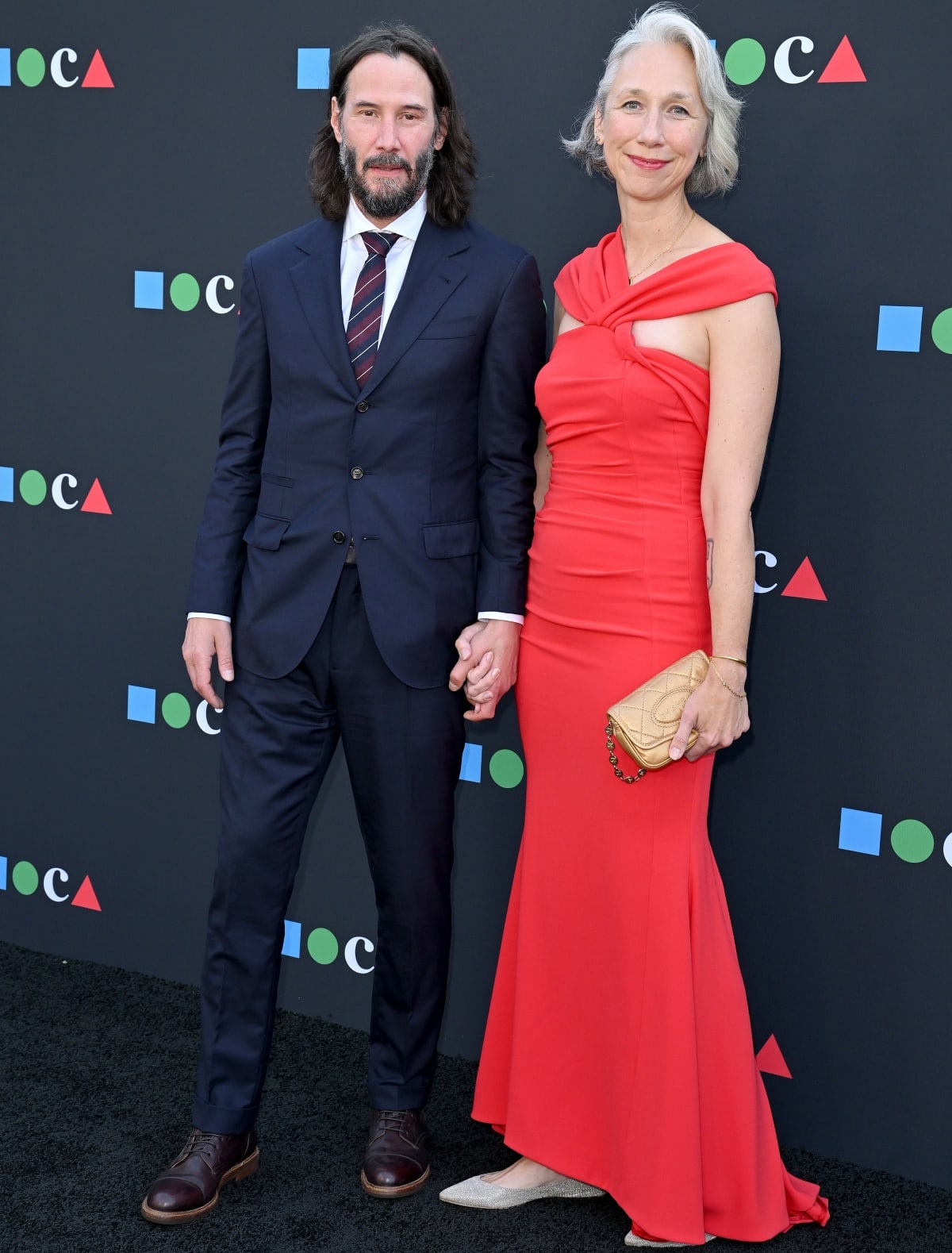 Keanu Reeves and Alexandra Grant were last seen together publicly at the 2022 MOCA Gala held at The Geffen Contemporary at MOCA in Los Angeles, California on June 4, 2022 (Credit: BauerGriffin / INSTARimages)
It is Reeves' first public romance since his split from late actress Jennifer Syme. The pair separated after the stillbirth of their child, after dating throughout the 1990s. They stayed close until the tragic death of the then 28-year-old in a car accident in 2001.