Wearing a Dolce & Gabbana tuxedo with Cartier studs, Keanu Reeves brought his mom, 76-year-old costume designer Patricia Taylor, to the 2020 Academy Awards on Sunday at the Dolby Theatre in Hollywood. According to Insider, many photo agencies mistook his mother for his 47-year-old girlfriend Alexandra Grant.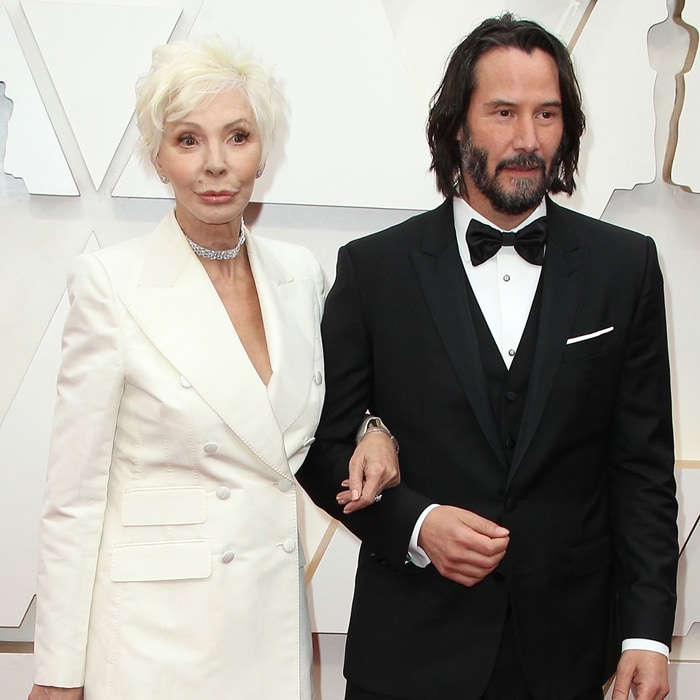 Photo agencies misidentified Reeves' 76-year-old mother Patricia Taylor as 47-year-old Alexandra Grant
Originally from England, Patricia Taylor met Keanu's father Samuel Nowlin Reeves Jr. while working in Beirut. They were married for a few years until divorcing in 1966. She has subsequently been married several times.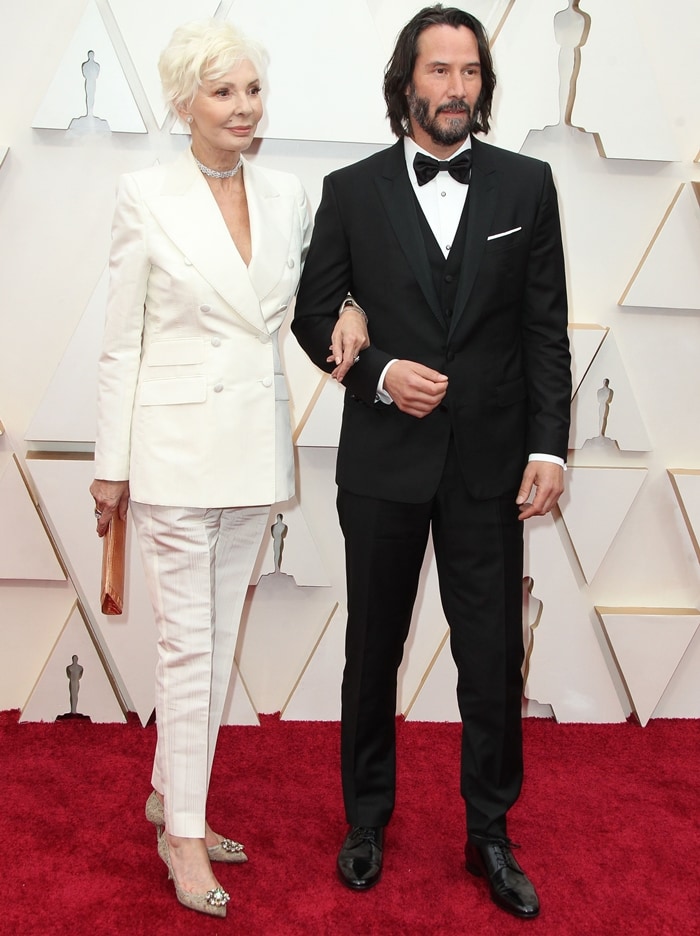 Patricia Taylor and Keanu Reeves arrive at the 92nd Annual Academy Awards at Hollywood and Highland on February 9, 2020, in Hollywood, California
During the award show, Keanu Reeves and Diane Keaton presented the award for Best Original Screenplay and seemed to have a lot of fun on stage.
Having dated for several years, Keanu Reeves and Alexandra Grant, an American visual artist, made their red carpet debut as a couple in November 2019. They met while working together on his book Ode to Happiness (available on Amazon) in 2011.
"I remember a couple years ago, about a year and a half ago, [Alexandra] said, 'Keanu Reeves is my boyfriend' and I'm like, 'Wait. What? What? What?'" actress Jennifer Tilly told Page Six. "She was so cool I thought she was a lesbian."
Keanu Reeves and his girlfriend Alexandra Grant arrive at the 2019 LACMA Art + Film Gala Presented By Gucci on November 2, 2019, in Los Angeles, California
"It's really astonishing to me how in the last five months, all of a sudden, she goes to an event with him and everybody goes insane, like, 'It's his new girlfriend,' because she had gone to a lot of events with him," the American actress and poker player added. "It's just suddenly surfaced that he's been dating her for several years."
"I saw him at her last art opening, and he's not, like, wanting the spotlight, because he's a really low-key guy, too, and I think why everybody went crazy is that they're sort of the perfect couple," Jennifer Tilly said about the couple. "I think everybody wishes that they had something like that. It's not a razzle, dazzle Hollywood romance."
Keanu Reeves and American visual artist Alexandra Grant have dated for several years
Credit: Instar / WENN / Adriana M. Barraza