Sandra Bullock is no stranger to high profile red carpet events and award ceremonies, and she made quite an impression at the 2016 People's Choice Awards. The American-German actress made her breakthrough with Keanu Reeves in the 1994 American action thriller film Speed.
Sandra Bullock wears her hair down at the People's Choice Awards 2016 at Microsoft Theater on January 6, 2016, in Los Angeles, California
Rumored to have dated her co-star, Sandra portrayed the role of Annie Porter, a commuter who gets stuck in the driver's seat of a bus that's been rigged to explode if it dips below 50 miles per hour.
"After two weeks I was like, 'I can't take it anymore!"' she told EW in 1994 about filming the movie.
"I mean, I'm sitting in a bus for the entire movie. But it was the best acting lesson I've ever had. How do you make sitting in a bus interesting?"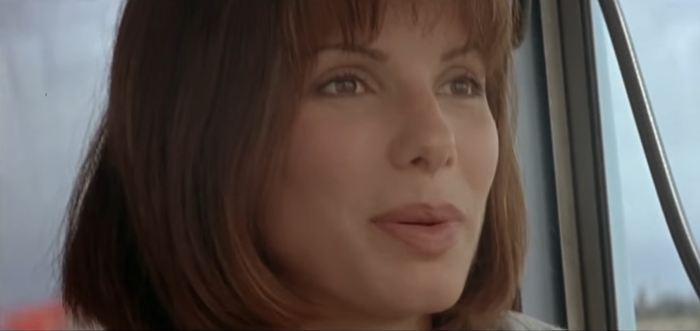 Sandra Bullock as Annie Porter in the 1994 American action thriller film Speed
Principal photography for Speed began on September 7, 1993, when Sandra Bullock was 29-years-old. Her co-star Keanu Reeves was the same age, having turned 29 on September 2, 1993. Filming completed on December 23, 1993, in Los Angeles.
Speed was released on June 10, 1994, just days before Sandra turned 30 on July 26, 1994. According to an interview with Dutch director Jan de Bont in Vulture, Keanu Reeves had to be convinced to take the role of Officer Jack Traven.
"He hated stunts, and he hated action! He was afraid of it. He was more like a happy-go-lucky guy at the time, with high aspirations of dramatic theater," de Bont said.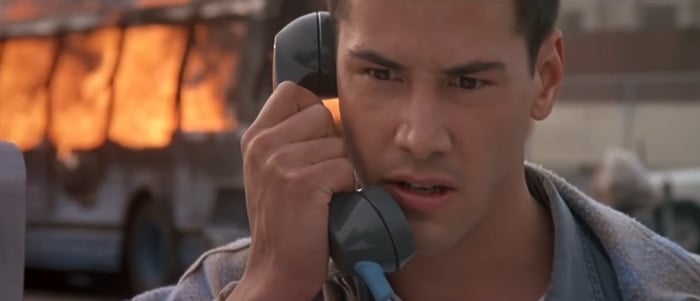 Keanu Reeves turned 29 just days before starting the filming of Speed
The Dutch director continued, "Let me tell you this, it took me a lot of effort to get him to do the things I wanted him to do. But then near the very end, he finally started to enjoy it, because I showed him some footage and he realized, 'Oh my God, that is such a different thing now. That is not a stunt person. People can see it's my face. It's not over my shoulder. It is in my face while things are happening around me.' And then he started to enjoy it."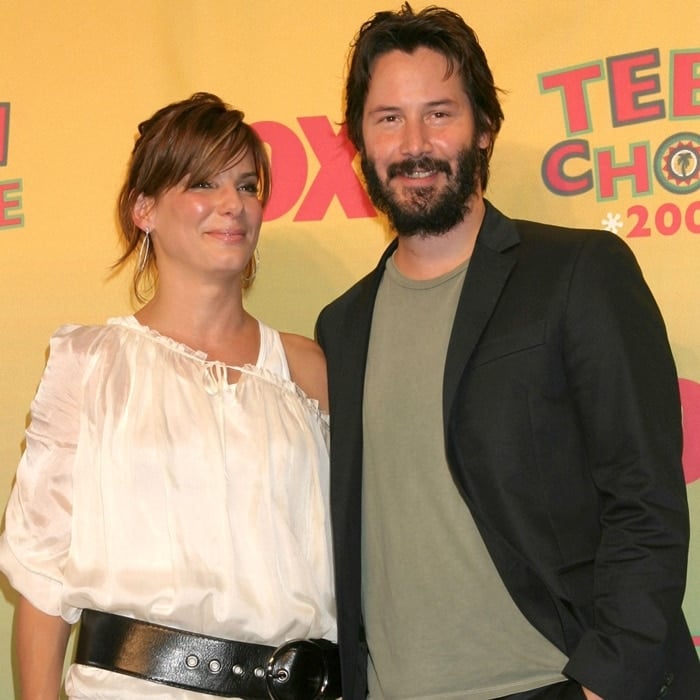 Sandra Bullock and Keanu Reeves were both 29-years-old when filming Speed
In January 2016, the then 51-year-old actress was the lady in red at the awards show, where she was voted Favorite Movie Actress for her work on "Our Brand is Crisis."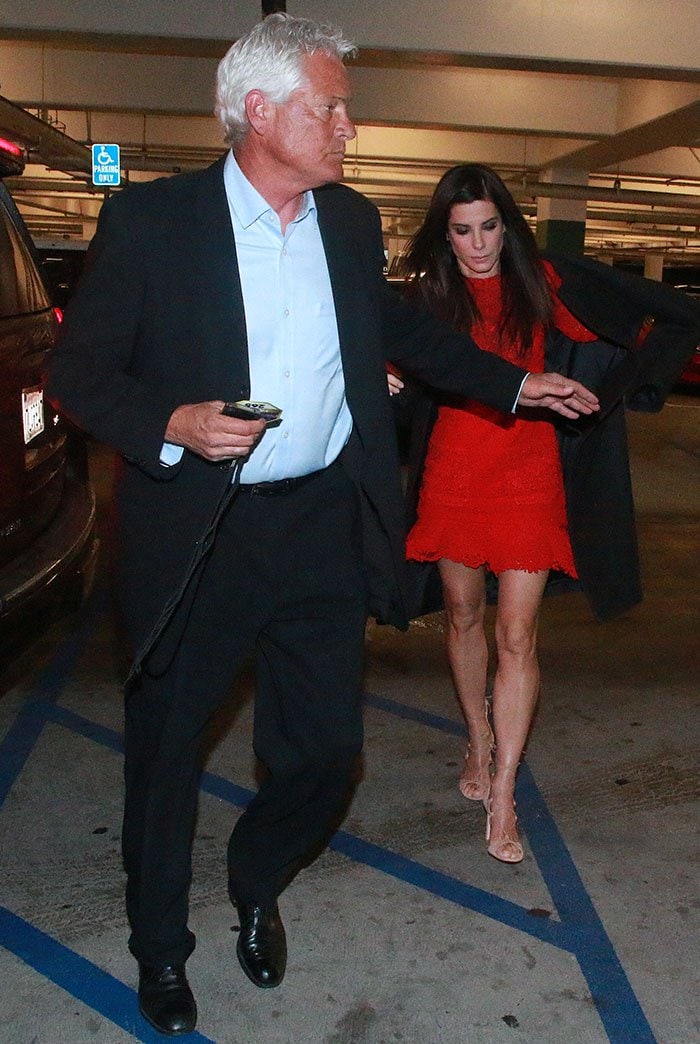 Sandra Bullock wears a red Monique Lhuillier dress as she arrives at the People's Choice Awards
She wore a lovely red guipure lace dress from Monique Lhuillier's Pre-Fall 2016 collection. It featured long-sleeves and a thigh-skimming ruffled hem that drew attention to Sandra's toned legs.
Sandra Bullock covers her red Monique Lhuillier dress with a long black coat
The "Gravity" star covered up in a long black coat as she arrived at the Microsoft Theatre in Los Angeles.
She styled her ensemble with simple jewelry, carried a black clutch, and showed off her sexy feet in strappy lace-up "Leg Wrap" sandals from Stuart Weitzman.
Sandra completed her look with light smokey eyes and pink lips, and kept her brunette locks sleek and straight.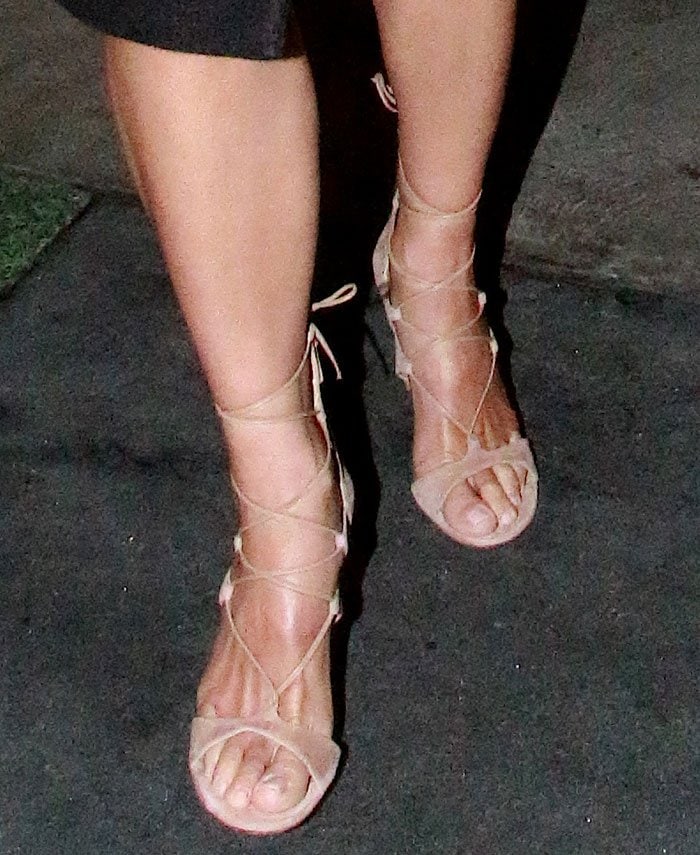 Sandra Bullock shows off her feet in Stuart Weitzman sandals
Sandra's fawn-colored Stuart Weitzman sandals feature a geometric paneled design, back-zip fastenings, lace-up ties, open toes, and about 4.5-inch heels.
We think she scored with this footwear choice. The sandals added a taste of summer to her red, frilly frock.
Snag yourself a pair of these versatile Stuart Weitzman sandals in various color schemes at Nordstrom and Zappos.
Stuart Weitzman Leg Wrap Lace-Up Sandals, $349 – $498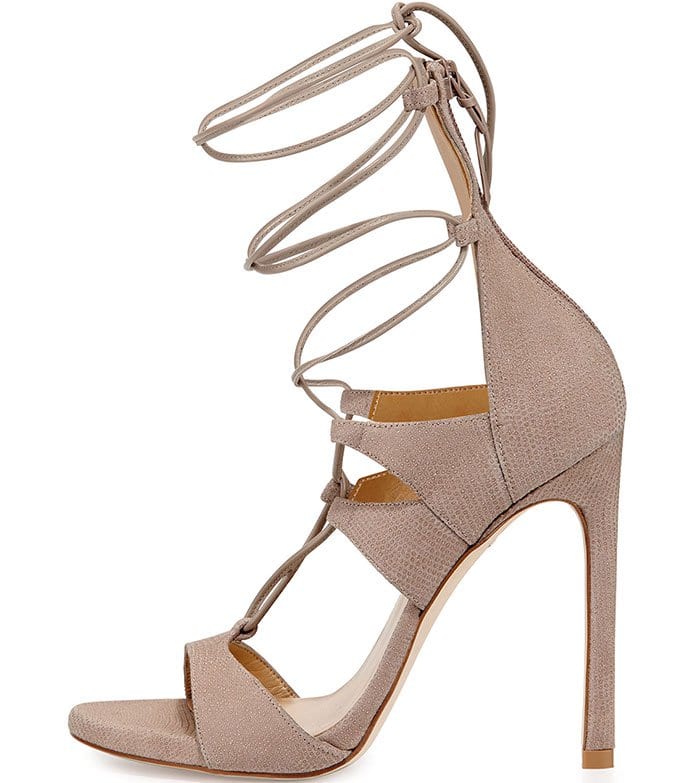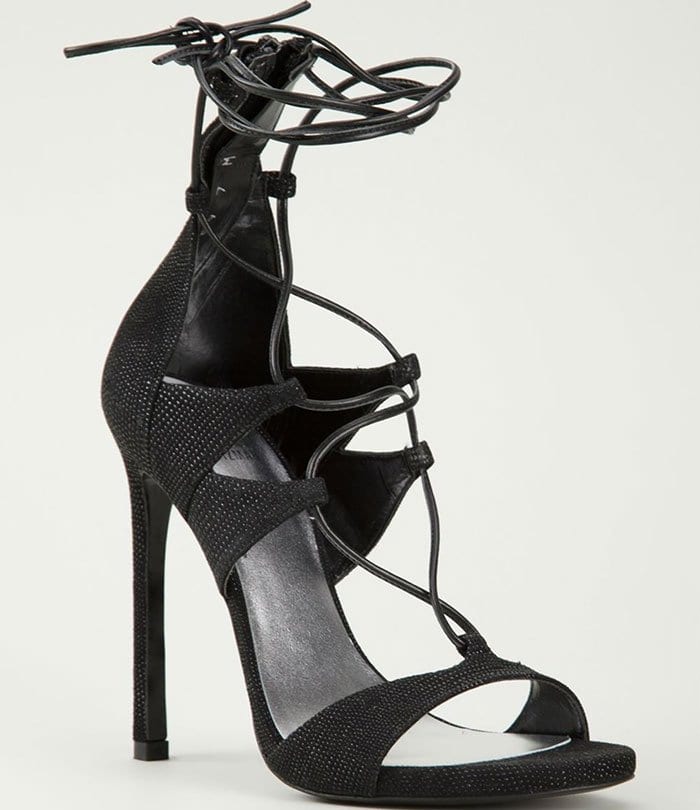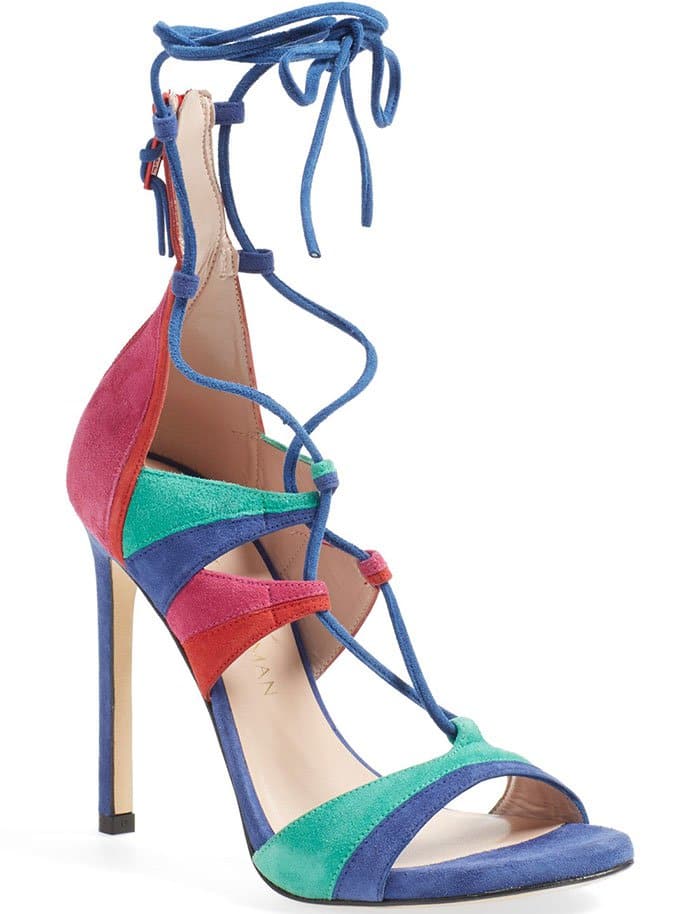 Credit: Winston Burris / WENN / Nikki Nelson